"Can" cake is a specialty of the Cham ethnic minority in Ninh Thuan, especially in Phan Rang – Thap Cham. Through years of making the cakes, Vietnamese people learned special skills and created new ingredients for "Can" cake to make it suitable for diners from all over the world.
Can cake in Phan Rang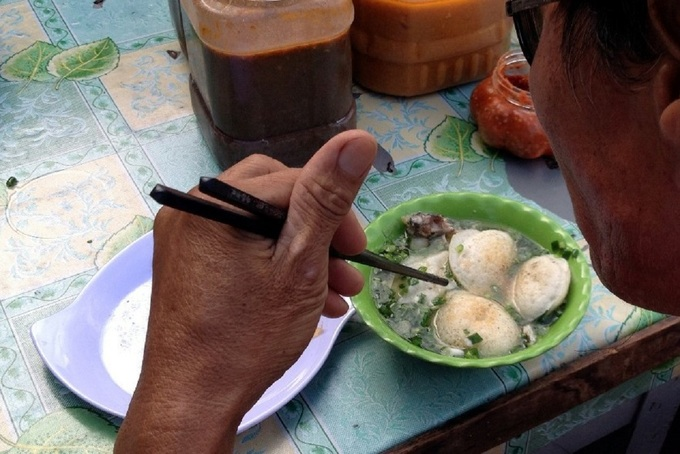 Photo: Le Bich
Traditionally, Phan Rang Can cake must be poured into a clay mold bought from Bau Truc, with each mold having 8-10 small cups with lids. The cakes are made from rice powder mixed with water, without any oil added, so have a thin and crispy crust.
People living in Phan Rang say the secret to making traditional Can cake is using rice that is soaked overnight, then mixed with cold rice and just enough water to avoid the cakes burning.
The fluffy, steamy Can cakes and are filled with quail eggs, minced pork and shrimps and squid, depending on the diner's choices. When the cake is half baked, add some finely chopped fresh scallions on top, and put two cakes together to make a pair.
In Ninh Thuan, the making of Can cake is diverse, but the most traditional and way is to eat the dishes with sauce made from brined fish. A large bowl of fish sauce is brought in and the cake is dipped freely in it.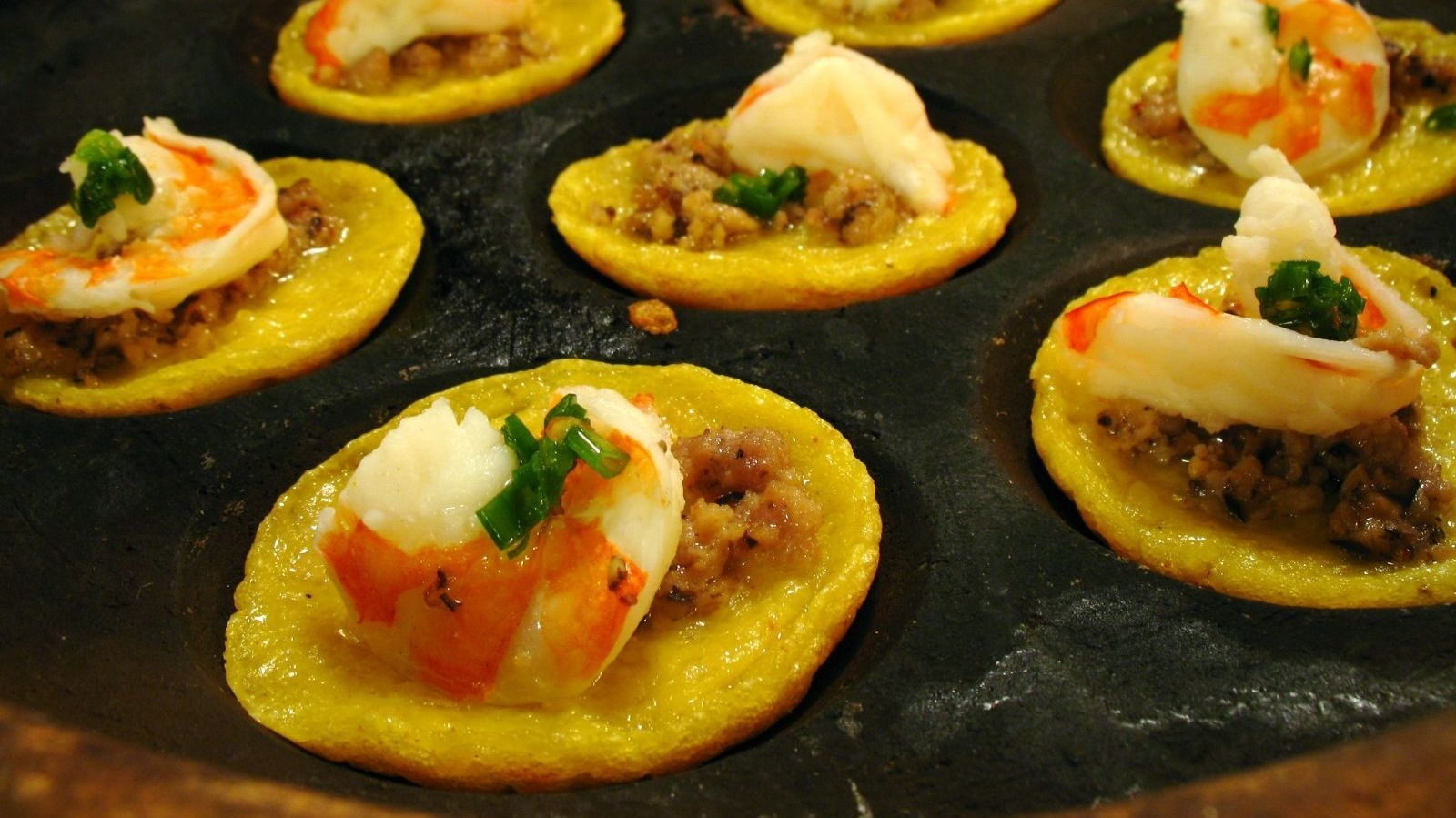 Photo: Nhan Dan
Can cake in Dalat
Dalat Can cake was originally from the south central coastal provinces, but the recipe remains the same, with the cakes made from rice powder poured into molds. However, the filling is simpler than Phan Rang Can cake which is full with meat and seafood.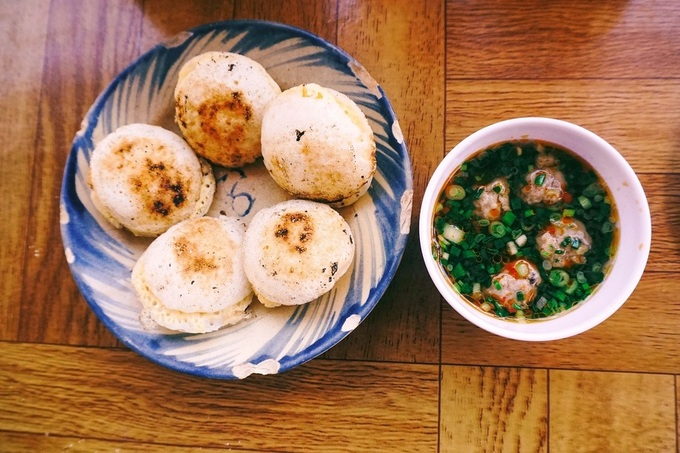 Photo: Joel Whalton/Shutterstock
Dalat Can cake is filled with a quail egg, placed directly on top or beaten. If you do not have quail eggs, you can use ones from chicken or duck. Add some salt into the cake batter to make the flavour more delicious. The heat from the mold softens the cakes and make them fluffy.
The cold weather in the mountainous area means local people really enjoy the hot, steamy dishes, including Can cake. After being baked, the cakes are put in pairs and served when hot. The sauce served with shumai has a sweet, rich taste cooked from ground pork balls, then adding sliced pork skin, which is cooked soft for many hours.
Balls of shumai and pork skin are put into a bowl, with more garlic before adding the sauce. In some places, they also sell pork rolls and boiled quail eggs put in bowls with the shumai.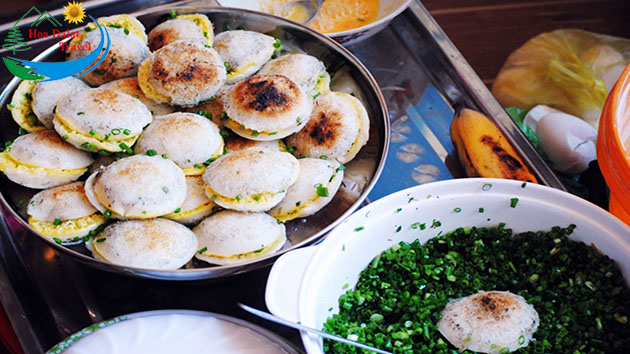 Photo: DulichDalat
Can cake is the best when eaten in early morning when the weather is still cold, a perfect winter warmer.
Watch a video of how Can cake is made in Ninh Thuan: