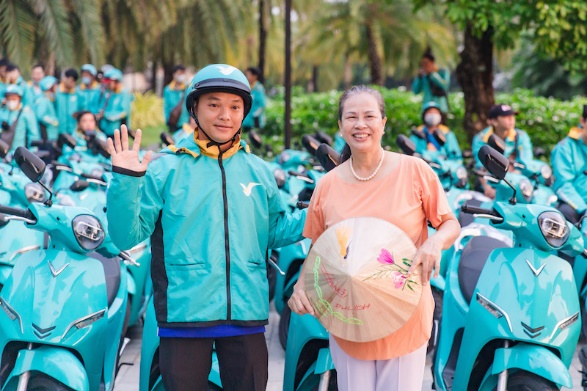 Starting from September 29th, 2023, residents of Ho Chi Minh City can now easily access and book the electric scooter ride-hailing service offered by Green SM Bike through their official mobile application. With fares starting at VN13,800 for the initial 2 kilometers (equivalent to VND6,900 per kilometer), and VND4,800 per kilometer from the third kilometer onward, this service provides a convenient and cost-effective transportation solution.
The VinFast Feliz S model has been chosen as the official electric scooter for the Green SM Bike fleet. This model is renowned for its Cyan Blue paint, giving it a unique and eye-catching look. Furthermore, the VinFast Feliz S is highly regarded by both drivers and passengers for its exceptional engine power, seamless performance, and plush, comfortable seating.
At Green SM Bike, we are dedicated to upholding the core values of Echoing Green SM. Our top priority is ensuring that our passengers have an exceptional service experience. To achieve this, we have assembled a team of friendly, highly-trained, and professional drivers. By choosing Green SM Bike, you can enjoy the advantages of a ride free from petrol odor and engine noise, while also contributing to improved human health and a healthier environment. We are confident that Green SM Bike will become your preferred mode of transportation.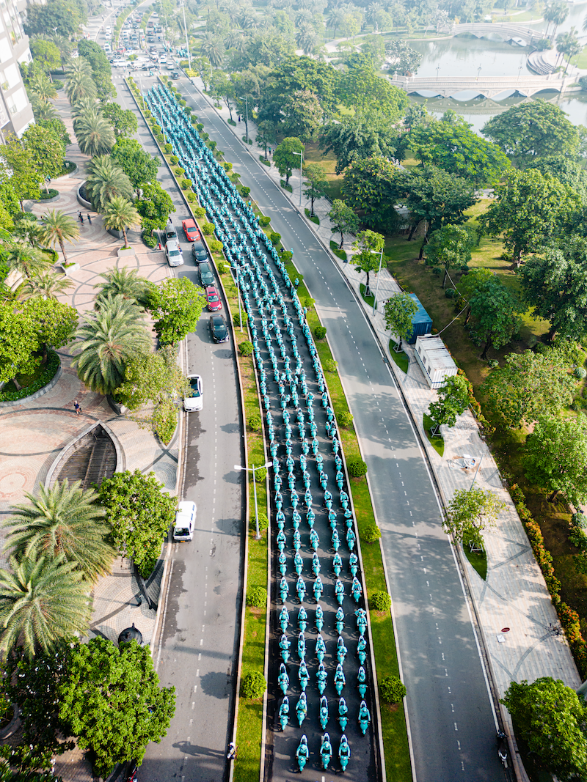 Before the debut in Ho Chi Minh City, Green SM Bike was introduced in Hanoi and garnered significant support from the community. In fact, it recorded over 1 million rides within a month of its launch.