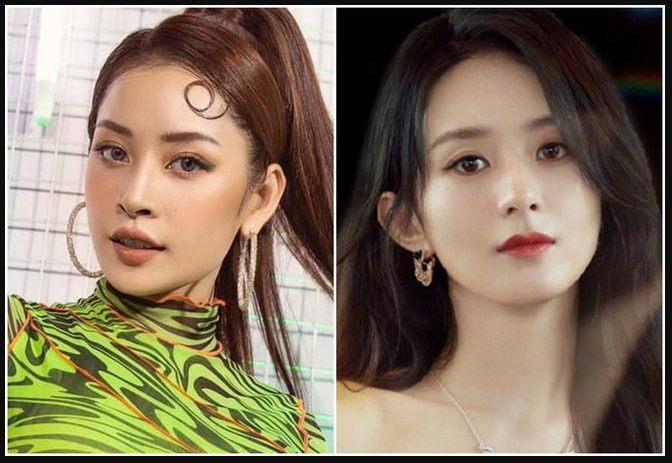 Chi Pu (L) and Zhao Liying (R). (Photo: Thanh Nien)
The article about Chi Pu in the renowned Chinese newspaper caught attention right from the title: "Vietnam's No.1 beauty, the goddess of the national treasure, even more beautiful than Zhao Liying". In the article, the writer constantly praises Chi Pu's beauty as well as describes the Vietnamese actress and singer as "not the top entertainer in Vietnam, but absolutely deserves the title of "Vietnam's first beauty".
Chi Pu's profile is also fully shared in the article, including the year of birth, achievements, career journey fro her debut to the present time, and her current status. In particular, the author also affirms that the Vietnamese female artist is not inferior to China's "milk tea girl" Zhang Zetia. The movie star is also applauded in all aspects from appearance to educational background.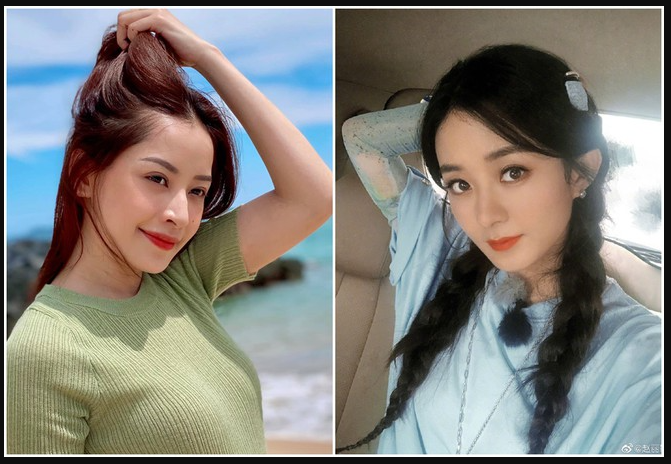 Both actresses are representative of a Chinese phone brand. (Photo: Thanh Nien)
In Vietnam, Chi Pu receives a lot of attention from the public. On Facebook or other social networking platforms, she owns a large fan base. Chi Pu is often considered "Vietnam's No. 1 Beauty". Notably, the Chinese article also compares Chi Pu with Zhao Liying and reveals "some netizens think Chi Pu is even more beautiful than Zhao Liying".
Chi Pu's sudden appearance on Sina roots in her role as Vietnam's spokesperson for a phone brand originating in China. The famous actress Zhao Liying is also the advertiser for this brand in China. Therefore, the writer has put two beauty on the same table to compare.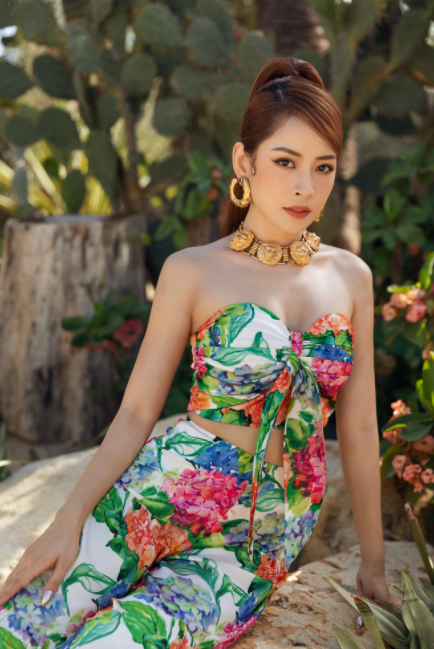 The representative of Chi Pu refused to comment on the article in order to avoid misunderstanding between artists. (Photo: Thanh Nien)
On a Chinese-language showbiz fanpage with more than 200,000 followers, the post that stated "Chi Pu is praised as a more attractive beauty than Zhao Liying" raised controversy. Most opinions affirm that both female artists have their own beauty.
At the end of August, Chi Pu was also mentioned by the Chinese media, which called her "Vietnam's Yang Mi". The post clearly states that though Chi Pu and Yang Mi do not possess similar appearances, the two choose the same career direction, and both become successful.
Also in the above article, the writer updated many pictures of Chi Pu and took fanciful words when describing the Vietnamese beauty: beautiful appearance, healthy, fit and hourglass body, attractive, girly, and sexy style… and also emphasizes that she has been regarded as "Vietnam's number one beauty" since her debut. The author also thinks that the performance ability and professionalism of this entertainer is even higher appreciated than many Chinese stars.