Vietnam News Today (Jul. 31) notable headlines
WIPO supports disability empowerment, cultural preservation in Vietnam

Vietnam records trade surplus of US$15.23 billion over seven months

Promoting heritage value of Phong Nha-Ke Bang National Park

Australian magazine praises top seven Vietnamese destinations

Vietnam keen to attract high-quality investment capital from RoK

Thua Thien – Hue strives to turn tourism into spearhead economic sector

ADB commits to accompanying Vietnam's development: country director

IOM ready to help Vietnam eliminate trafficking in persons: Official

Citizen protection measures adopted following incident in Cambodia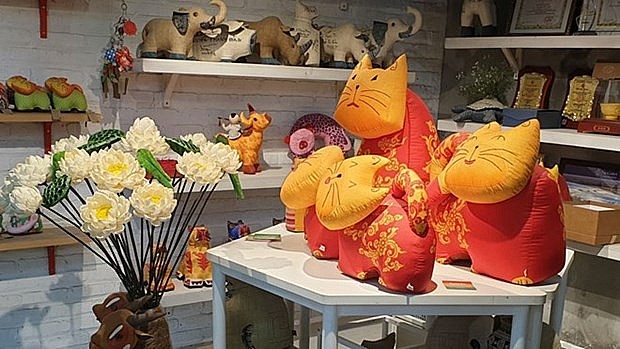 Products of Kymviet Space, a Vietnamese handicraft production and trading establishments founded by people with disabilities to create jobs for people with disabilities in the country. (Photo: WIPO)
WIPO supports disability empowerment, cultural preservation in Vietnam
The World Intellectual Property Organisation (WIPO) recently praised Kymviet Space, a Vietnamese handicraft production and trading establishments founded by people with disabilities to create jobs for people with disabilities in the country. Kymviet is determined to expand to Europe and protect its brand internationally. The company also intends to create more job opportunities for disabled people in Vietnam and promote Vietnamese culture to the world. WIPO is working with the company to develop an international brand and other intangible assets.
Vietnam records trade surplus of US$15.23 billion over seven months
Vietnam achieved a trade surplus of US$15.23 billion during the first seven months of the year, compared to US$1.34 billion in the same period last year. In July alone, the total import and export turnover stood at an estimated US$57.21 billion. Throughout the seven-month period, the total import and export turnover of goods reached US$374.23 billion.
Photo: VOV
The domestic economic sector earned US$51.5 billion, while the FDI sector earned US$143.23 billion. Vietnam's trade surplus raised concerns about industrial production and exports facing hurdles in the future.
Promoting heritage value of Phong Nha-Ke Bang National Park
Phong Nha-Ke Bang National Park, a UNESCO World Natural Heritage site, has preserved its cultural heritage values and focused on sustainable development. The park management board has cooperated with domestic and foreign organizations to carry out scientific projects. The park has various forms of tourism, including self-exploration, joint ventures, and leasing of forest environment services.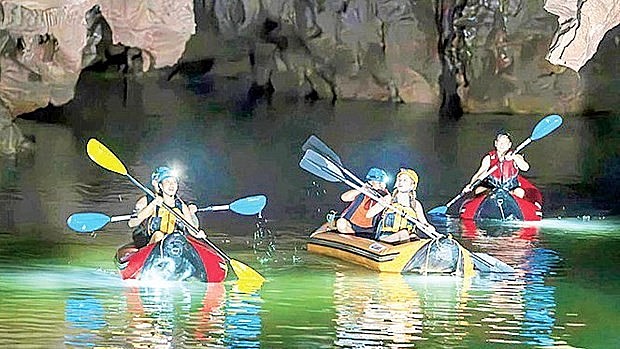 Tourists discover Phong Nha cave in Quang Binh province (Photo: nhandan.vn)
Australian magazine praises top seven Vietnamese destinations
Australian travel magazine Escape recommended seven highly-rated cities in Vietnam, including Da Nang, Hoi An, Hanoi, Hue, Sa Pa, Ho Chi Minh City, and Can Tho. The magazine highlighted the beauty, culture, and value of each city.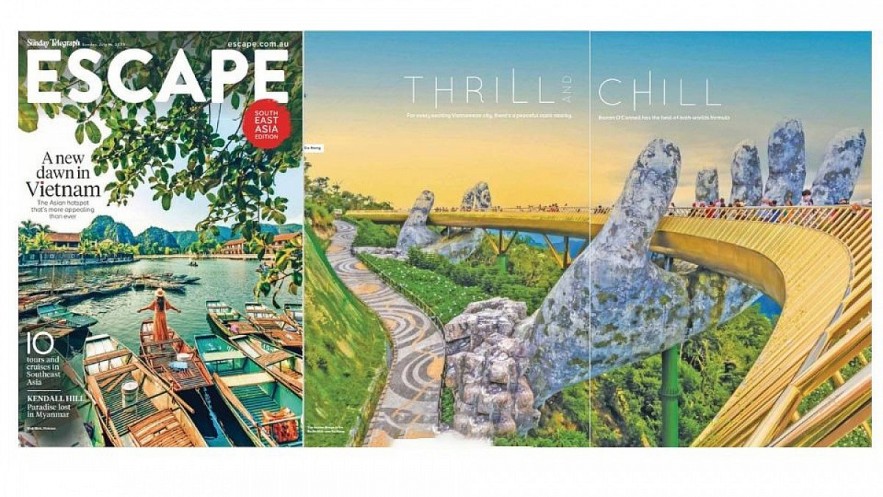 Photo: Escape magazine
Vietnam keen to attract high-quality investment capital from RoK
Vietnam is seeking to attract high-quality investment capital from South Korea, especially from leading companies like Samsung, in the fields of high technology, electronics, and semiconductor chips. Prime Minister Pham Minh Chinh met with Samsung Electronics Vietnam Co., Ltd (SEV) to discuss creating favorable conditions and remove difficulties for Samsung's development in Vietnam.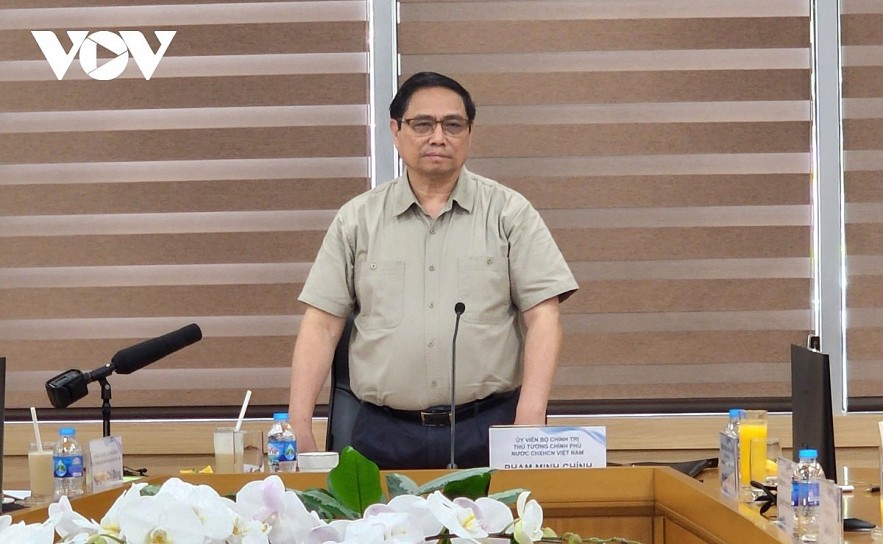 Prime Minister Pham Minh Chinh speaks at the working session.
Vietnam and South Korea have upgraded their relations to a comprehensive strategic partnership, opening up opportunities for cooperation. Samsung is the largest foreign investor in Vietnam, with a total registered investment capital of nearly US$20 billion. The company's effective operation has contributed significantly to the country's economy.