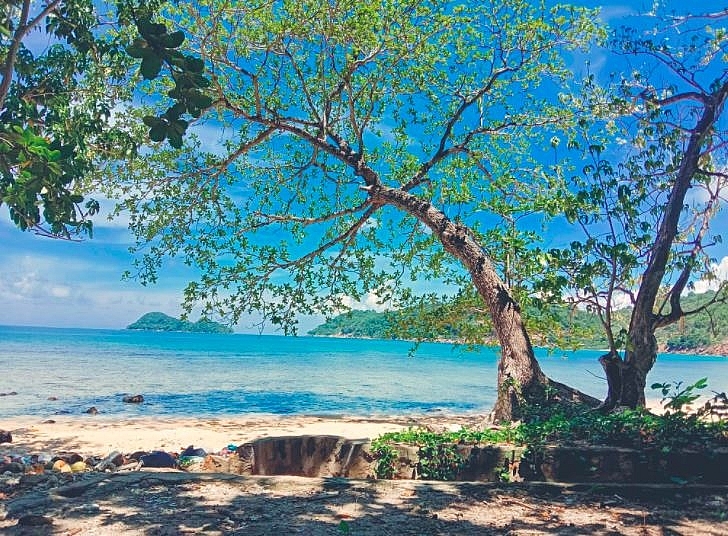 Photo: Mekong Delta Explorer
Located in the gulf of Thailand and in the southwest of Vietnam, Tho Chu is in Phu Quoc district, Kien Giang province. Thổ Chu Islands consist of eight islands as following: Thổ Chu Island (13.95 square kilometres (5.39 sq mi)), Cao Isle, Cao Cat Isle, Kho Isle, Mo Isle, Nhan Isle, Tu Isle, Xanh Isle.
To get there, tourists need to take the nearly 100km long water route from the Vong beach port in Phu Quoc district to the Ngu beach.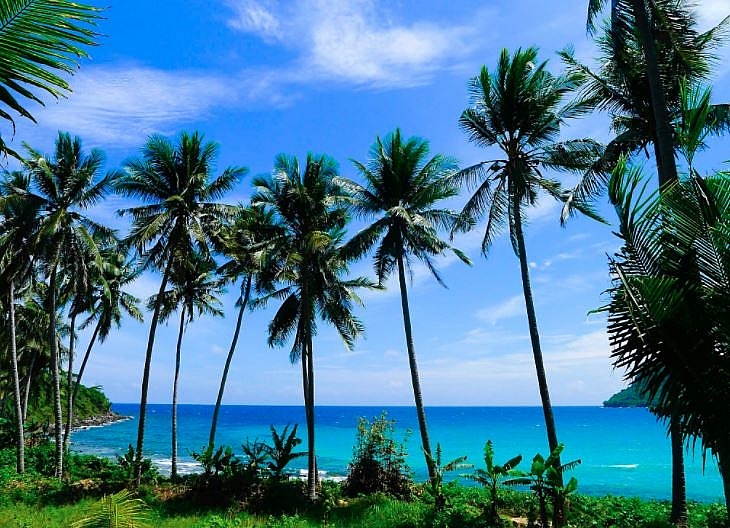 Photo: Mekong Delta Explorer
It is said that Ngu beach was named because Lord Nguyen Anh once stopped over here to view the islands on his way to Thailand.
In Ngu beach, tourists can view rows of high coconut trees reflecting on the water surface and the peaceful scenes of daily lives of islanders with trawlers anchoring along the wharf.
Nearby are small bamboo houses roofed with leaves, forming a long road covered by green Sea Poison Trees.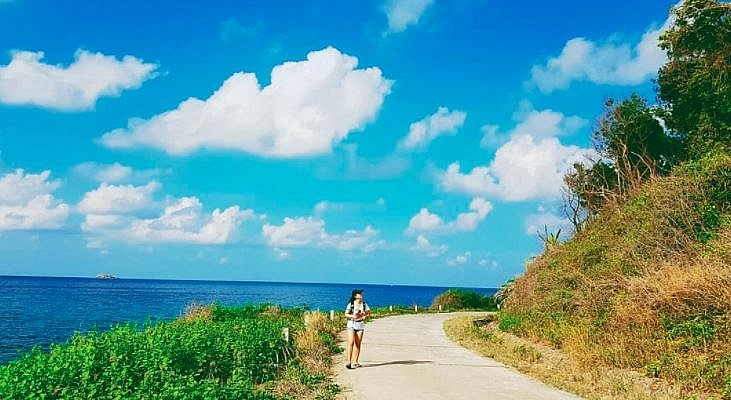 Photo: Mekong Delta Explorer
The road leads to more than 5km long Dong beach where tourists enjoy sweet melodies of waves crashing onto the shore, the whiz of the wind and even sudden sounds of flapping birds.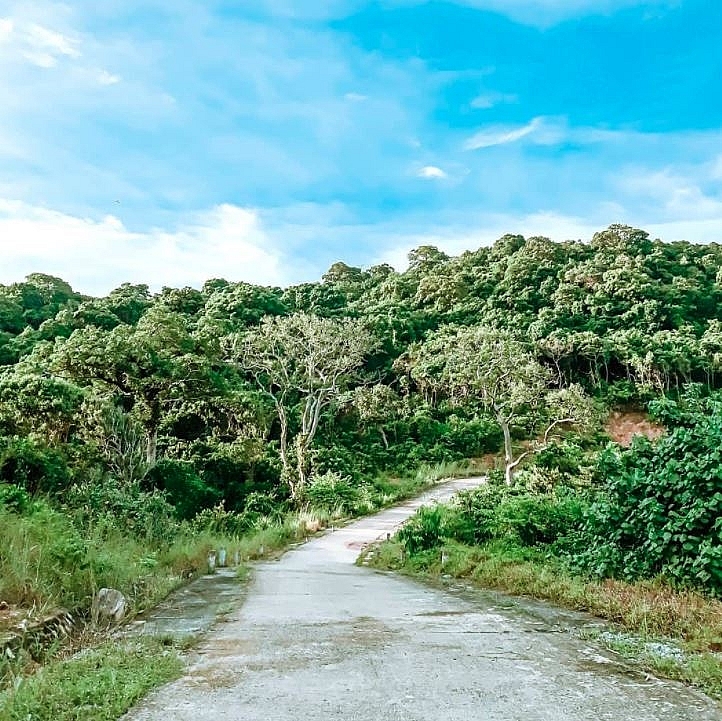 Photo: Mekong Delta Explorer
More astonishing is another road which was formed long time ago crossing the mountain to the primeval forest with thousand-year-old trees.
Another attraction of the island is the lighthouse which emits light over a distance of about 12 nautical miles. From the lighthouse, tourists can catch the whole view of Tho Chu Island with mountains, roofs under rows of coconut trees, a peaceful beach and a number of coracles in line.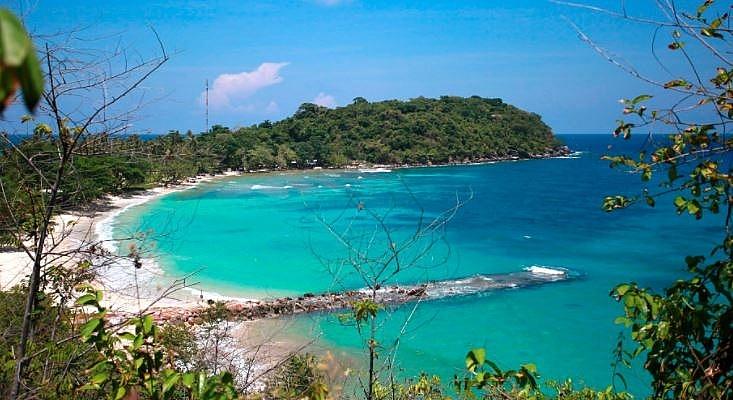 Photo: Mekong Delta Explorer
Sightseeing primitive and charming Tho Chu Island from the light house is really fascinating experience especially when the sea is calm.
When visitors come to Tho Chu, they can take part in a lot of outdoor activities such as swimming, snorkeling or diving to view corals, taking boat to visit small isles surrounding as Nhan Isle, Xanh Isle and so on.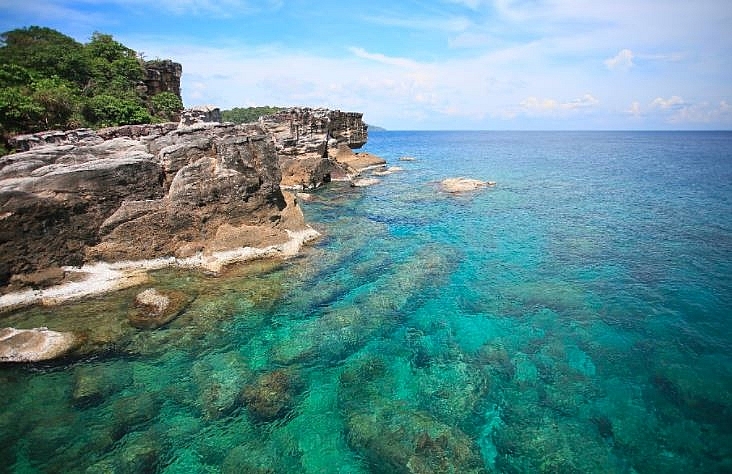 Photo: Mekong Delta Explorer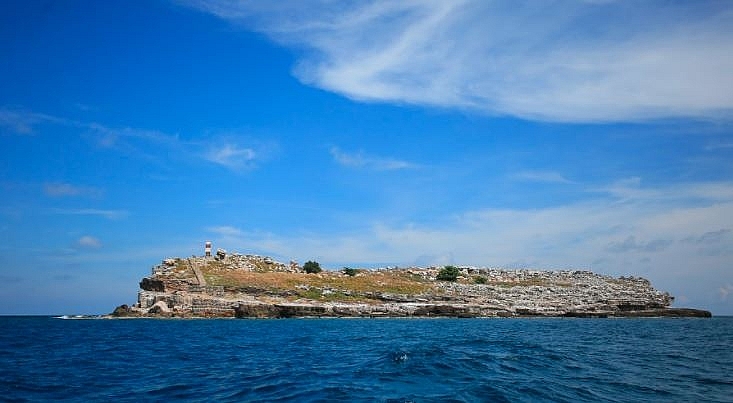 Nhan Isle. Photo: Mekong Delta Explorer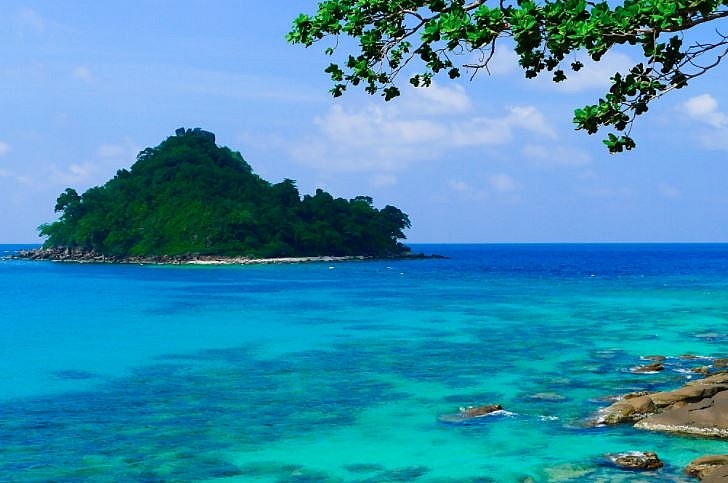 Xanh Isle. Photo: Mekong Delta Explorer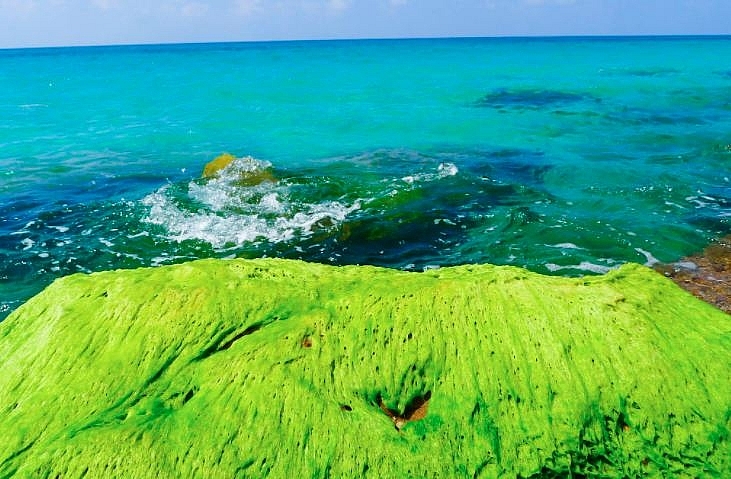 Photo: Mekong Delta Explorer
And one more thing, they should bypass is enjoying extremely fresh seafood of the island.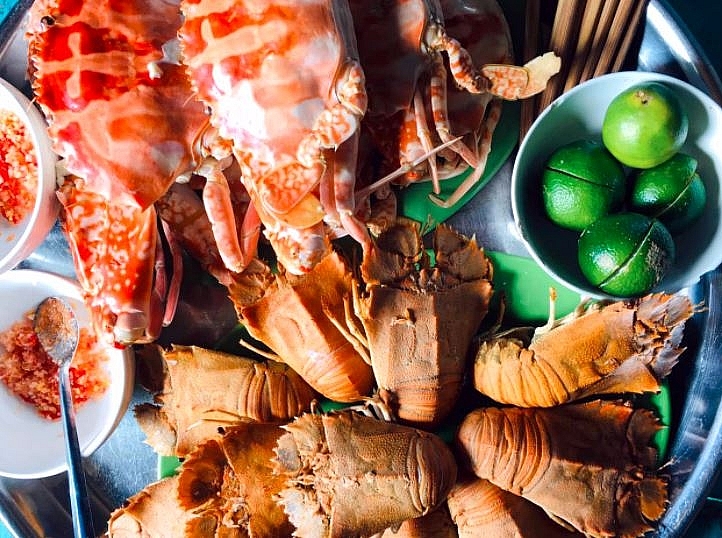 Photo: Mekong Delta Explorer