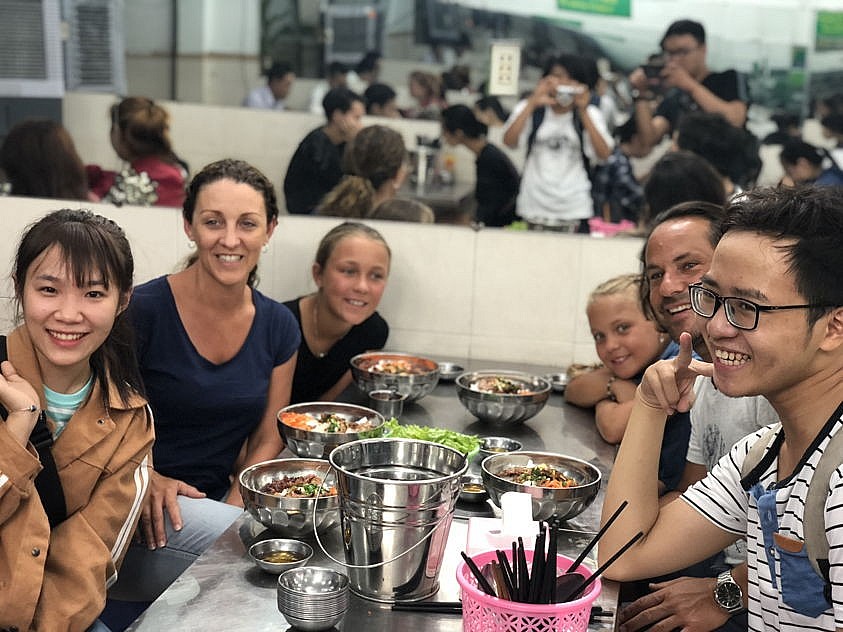 Photo: Vietnam Insider
A private street food tour by motorbike with local students has been ranked second in the category of Top Food Experiences Worldwide by TripAdvisor's Tripadvisor Travellers' Choice Awards 2021.
On TripAdvisor, the tour is priced at $40 per adult and offers tourists the chance to taste eight different local favorites, from noodle soup to ice-cold beer.
According to Tripadvisor, exploring Saigon on a motorbike is the best way to experience the city. Visitors can enjoy the bustling streets full of people and transportation, and then venture into the alleys to savor the diverse street food culture of Saigon, which combines unique local flavors with international influences.
Saigon is not only a major business and financial hub in Vietnam but also a paradise for food lovers. As people from all over Vietnam come to Ho Chi Minh City to work, the city's culinary scene is a fusion of regional recipes, creating a diverse food culture, according to Vietnam Travel.
When visiting Saigon, tourists will encounter various cultural identities from different regions. One cannot miss the vibrant culinary culture, especially the mouthwatering Saigon street food.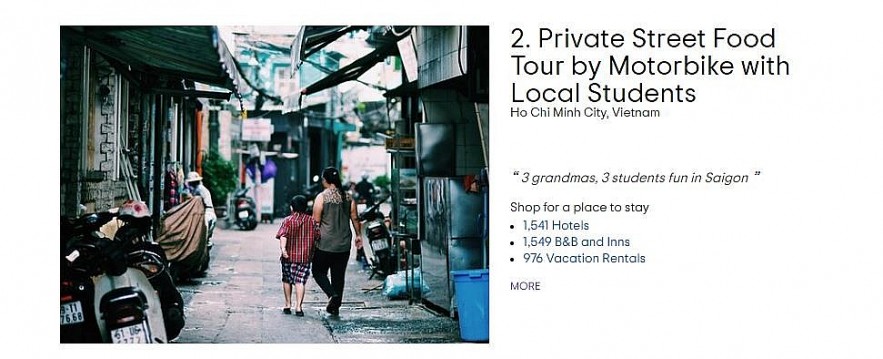 Photo: TripAdvisor
Dining in Ho Chi Minh City goes beyond Vietnamese pho and coffee. Visitors can also indulge in fresh seafood, noodles, rice, spring rolls, and various meat dishes prepared using different cooking methods. Additionally, many of these must-try foods in Ho Chi Minh City are affordable, costing less than $1.7 per dish, making them perfect for budget travelers.
Some of the dishes that tourists should try in Saigon include broken rice (Com Tam Saigon), ravioli soup (Sui Cao), Nam Vang noodle soup, rice paper mix (Banh Trang Tron), lance (Pha Lau), fried dough (Bot Chien), baked sticky banana (Chuoi Nep Nuong), Marinated beef rolled with laksa leaves (Bo La Lot), crab soup, and fish nuggets.
The Tripadvisor Travelers' Choice Awards are prestigious awards voted by millions of travelers worldwide. They cover various destinations and categories, including the best food destinations, outdoor activities, exclusive experiences, and more.