Participate in the Ho Chi Minh City International Tourism Fair, St. Petersburg's booths and events introduced tourism potential to connect businesses and build tours to attract visitors from Vietnam.
The 17th International Travel Expo Ho Chi Minh City 2023 (ITE HCMC 2023) recently took place in Ho Chi Minh City, focusing on trade promotion activities to develop Vietnam's tourism industry.
The expo featured over 400 domestic and international exhibitors, with 199 international buyers invited from 42 countries and territories that represent Vietnam's key and potential inbound tourism markets.
St. Petersburg's booth impressed visitors with attractive images of tourist destinations and artistic performances by Russian artists. St. Petersburg also organized trade activities and connected businesses in Vietnam to build tourist routes to St. Petersburg and other destinations in Russia.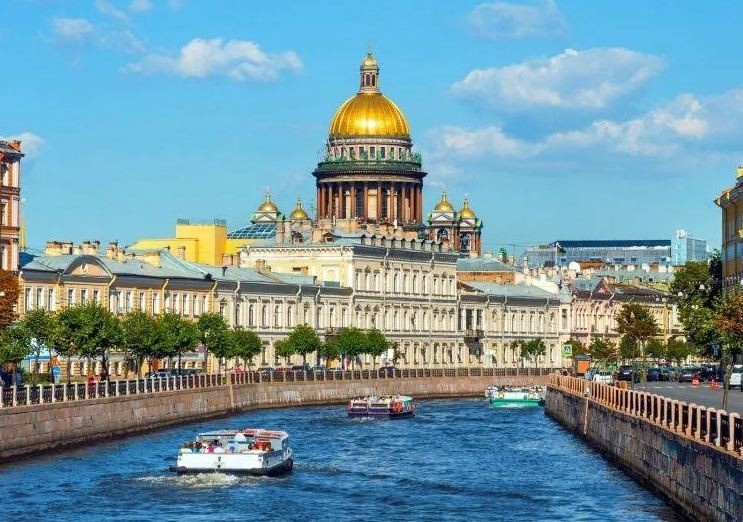 St. Petersburg, one of the most beautiful cities in Russia, is full of treasures and unique landmarks that await tourists. Source: St. Petersburg website
Due to its unique location and well-developed transport accessibility, St. Petersburg is an ideal starting point for traveling in Russia. The project "Two Cities – a Million Impressions" offers tourists the opportunity to visit both St. Petersburg and Moscow in one trip.
As part of the "Silver Necklace of Russia", travelers from St. Petersburg can also explore the unique monuments of culture and history of the Russian North.
St. Petersburg is continuing to develop as a gastronomic capital, attracting culinary enthusiasts and becoming an important destination for gastronomic tourism. Visitors can experience the city's culture and history through its cuisine.
Alexander Fedotenkov from AtomExpo Company mentioned that Vietnamese citizens traveling to Russia can apply for an electronic visa (e-visa) on the website with a quick and convenient procedure within 4 days, without the need for prior confirmation of invitation. St. Petersburg can also serve as a starting point for a tour around Russia, as the "Silver Necklace of Russia" and "Two Cities – a Million Impressions" tourist routes connect St. Petersburg and Moscow.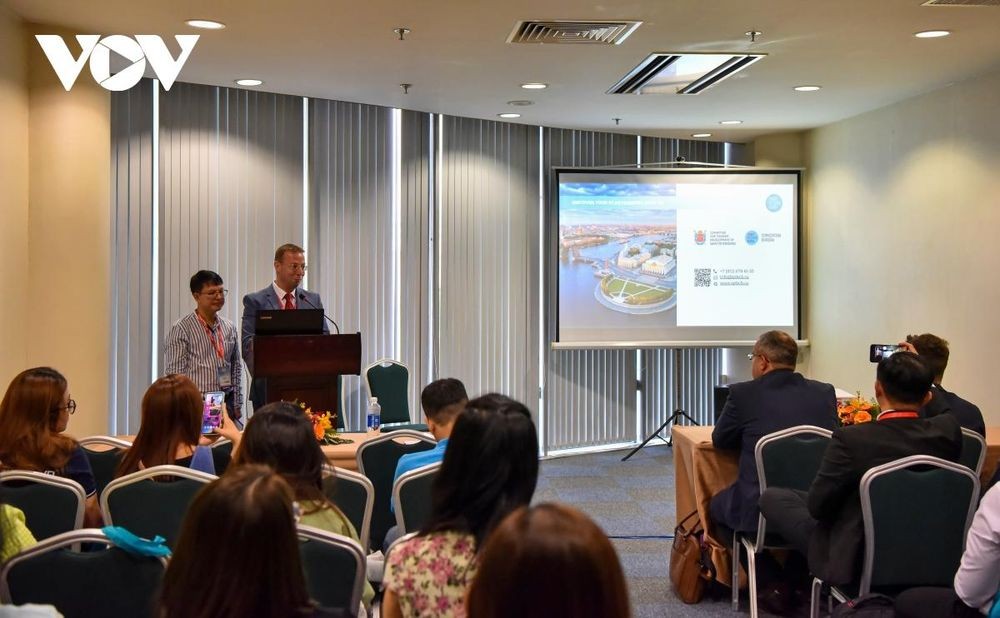 Businesses from St. Petersburg introduced tourism tours. Photo: VOV
At the ITE HCMC 2023, St. Petersburg and representatives of the city's tourism industry showcased the four-season tourism opportunities in Russia's northern destinations, from traditional tours to new destinations. St. Petersburg is also developing other types of tourism, including industrial, scientific, educational, medical, and event tourism.
St. Petersburg highlighted the promotion of tourism development cooperation between Russia and Vietnam in recent years. Efforts are being made to negotiate and deploy regular and charter flights between the two countries, which is expected to significantly increase tourist flows and facilitate travel to St. Petersburg.
According to Russia's Federal State Statistics Service, approximately 572,000 Russians visited Vietnam in 2019, marking an 8% increase from the previous year, while the number of Vietnamese visitors to Russia increased by 9% to 59,000.