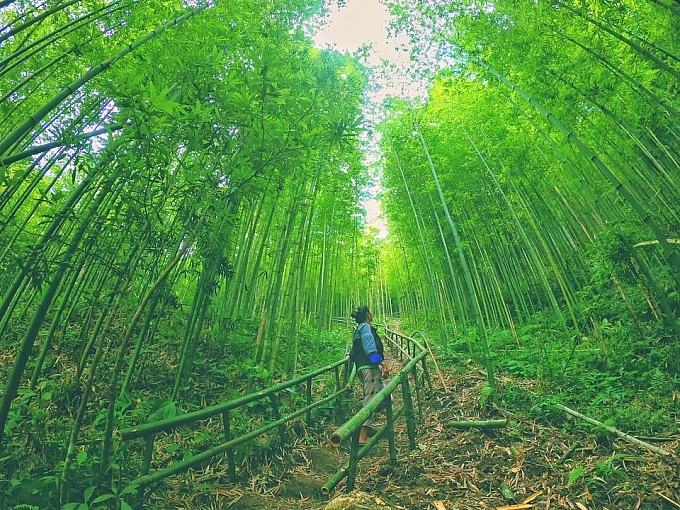 Photo: Ngo Anh
If you plan have impressive photo with Arashiyama bamboo grove, a famous attraction in Kyoto, Japan but Covid-19 prevents you from traveling to Japan, Na Hang Tua Chu bamboo forest in Mu Cang Chai, Yen Bai is an alternative.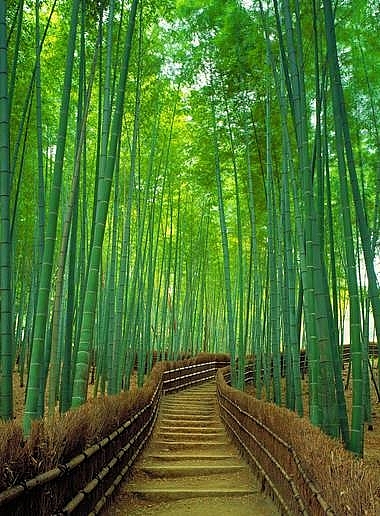 Arashiyama bamboo grove. Photo: Flickr
This 60-year-old bamboo forest has planted and cared by the locals. You walk deeper into the forest; you will be surrounded by green bamboos stabbing straight into the blue sky. Just close your eyes take a deep breath and listen to the rustle of wind and chirps of bird, all of your burden will be swept away.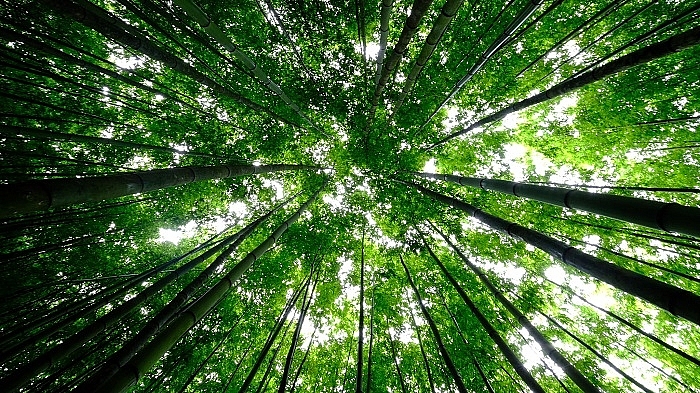 Photo: luhanhvietnam
Photo: Ngo Anh
Though the forest owns an eye-catching beauty, not many people know about it as people mostly travel to Mu Cang Chai to view ripen rice terraces.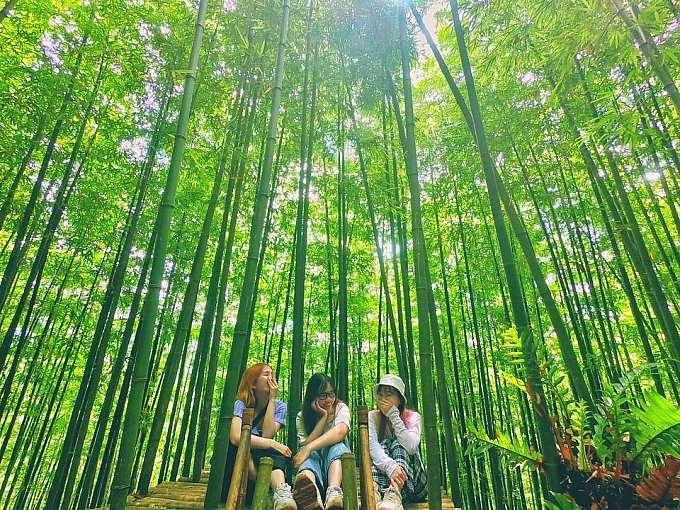 Photo: Ngo Anh
Another reason is that it is quite difficult to reach there because the road to the forest is very small and quite zigzag. Therefore, you should be careful to ensure safety when you decide to ride there by your own.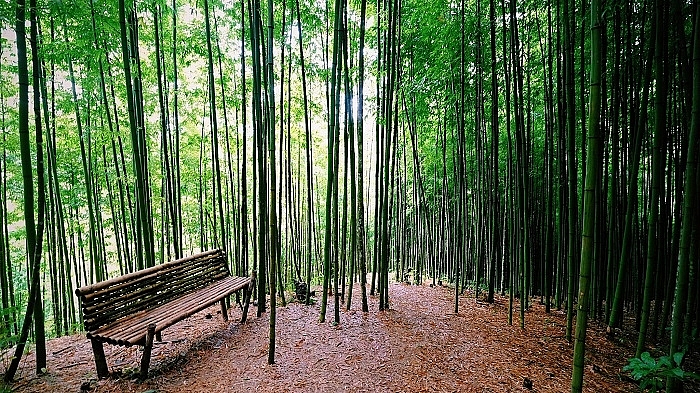 Photo: luhanhvietnam
The forest is quite large so you do not worry about that someone else can be captured in your photo shoot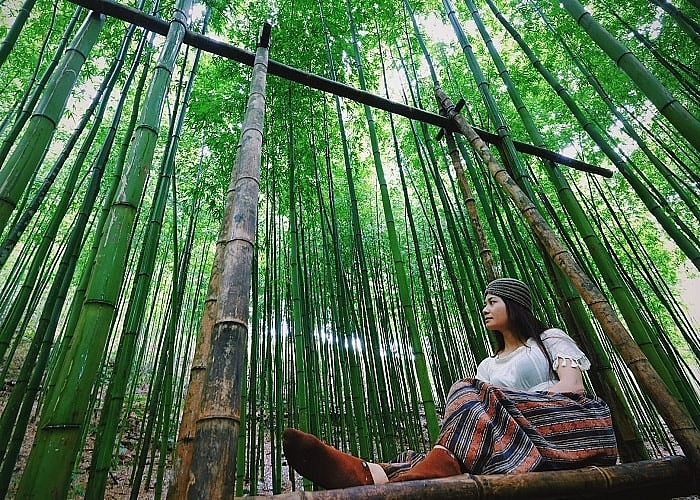 Photo: luhanhvietnam
You only need to prerare some historical customes, you will have an impressive album.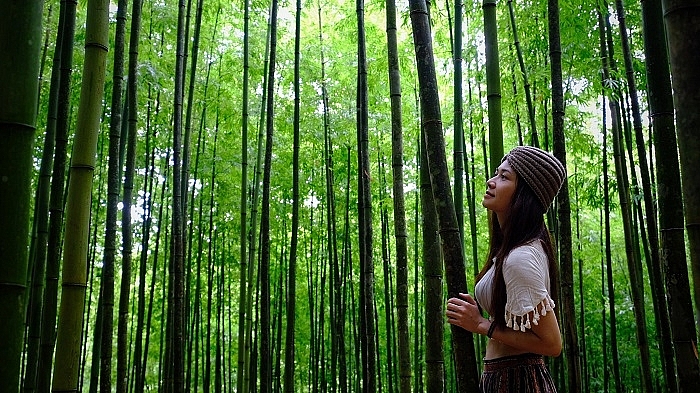 Photo: luhanhvietnam