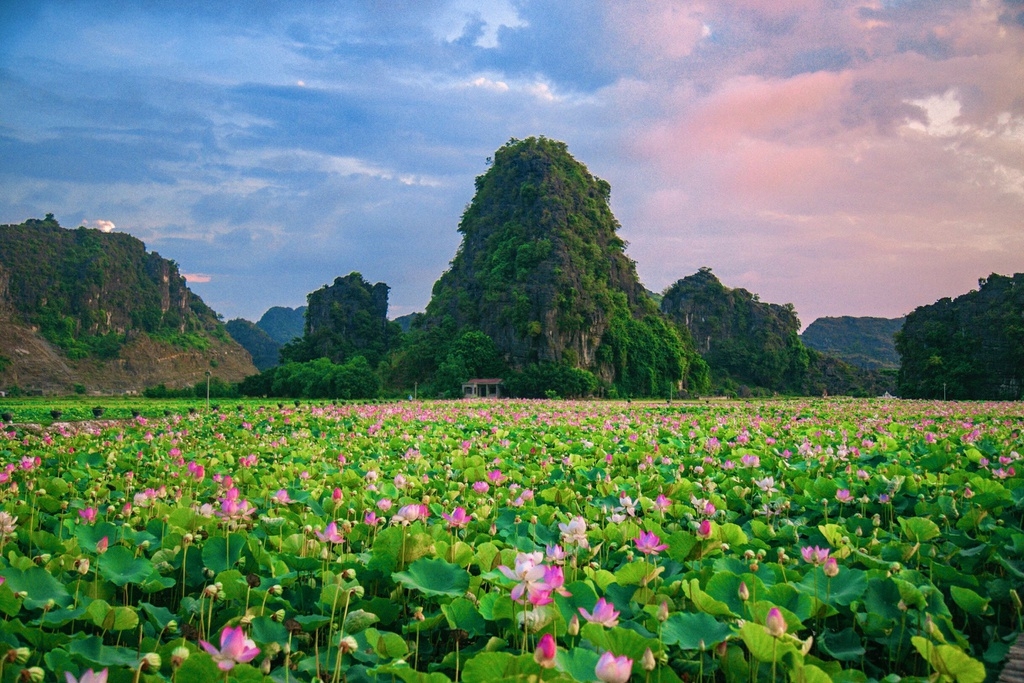 (Photo: Suc Khoe Phap Luat)
Hang Mua, in Ninh Binh, truly deserves its nickname "the princess of Tam Coc". From the top of Hang Mua, one can take in a panorama view of the stunning Tam Coc underneath, especially during the rice season.
Hang Mua offers one of the most ideal vantage points to admire the natural beauty of Tam Coc. The slow-moving river winding through the rice paddy fields makes the place even more peaceful.
Hang Mua has recently been touted by the international press as the Vietnamese version of "The Great Wall ". The place is also listed as the top not-to-be-missed destinations in northern Vietnam.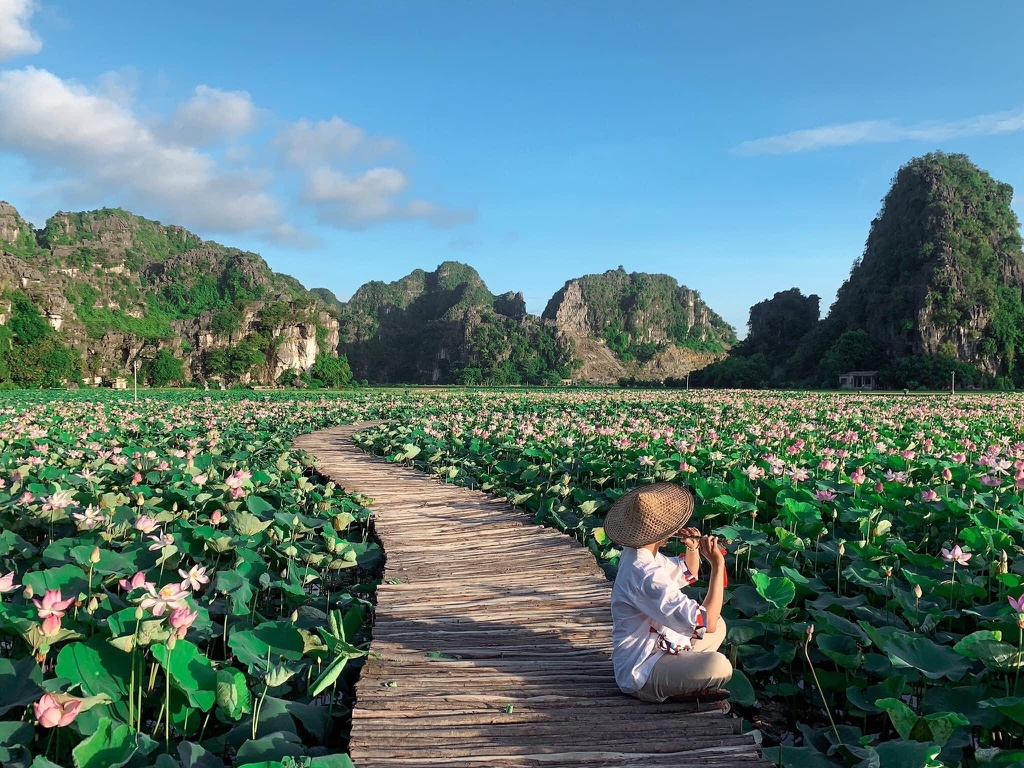 (Photo: Suc Khoe Phap Luat)
As the lotus flower season coming, a large number of visitors flock to the area. This is no doubt a good chance to have impressive check-in photos with lotus flowers gracing the background.
September is the most suitable time to embrace the lotus flowers in full bloom and at its most gorgeousness.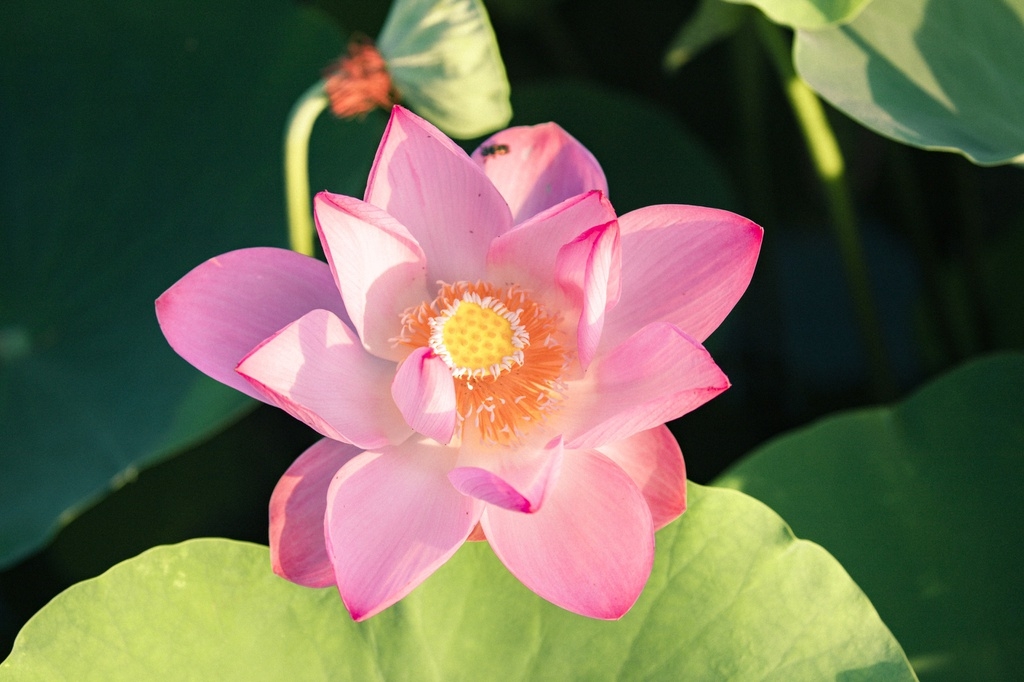 (Photo: Suc Khoe Phap Luat)
The lotus pond in Hang Mua is well-known among visitors thanks to the Japanese species that bloom all year round. Those into tourism won't have to wait until lotus season to contemplate the beauty of the so-called "Vietnam's National Flowers".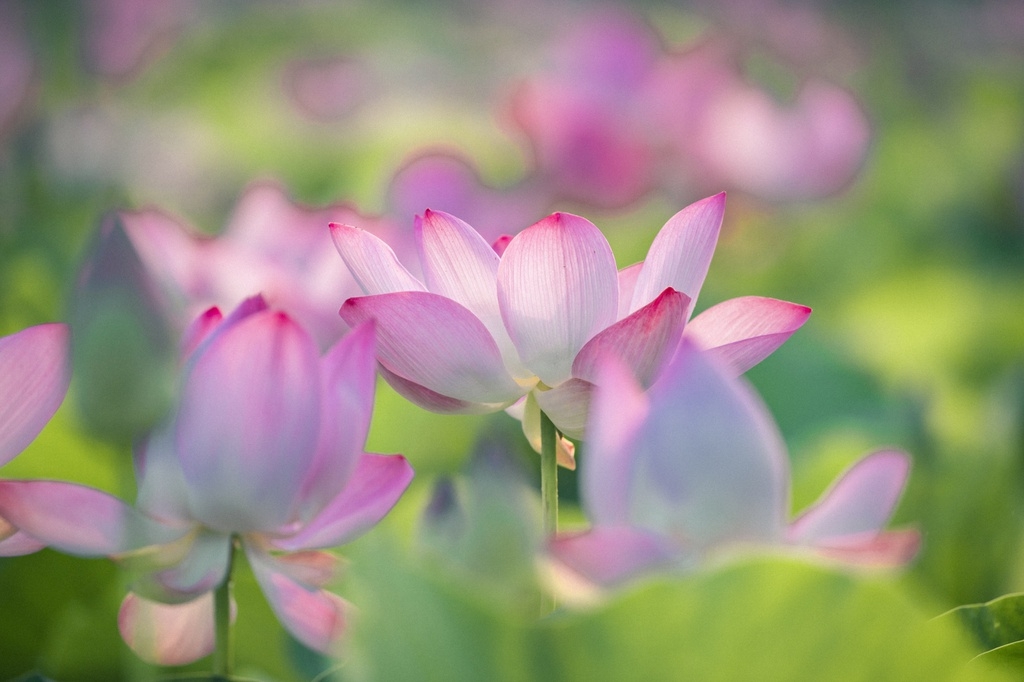 (Photo: Suc Khoe Phap Luat)
Nature-lovers should consider paying a visit to Ninh Binh to enjoy the treat for the eyes and take a deep breath to feel the lotus aromatic fragrance and the cool air surrounding.
It's only a 2-hour-motorbike-drive from Ha Noi to Hang Mua, Ninh Binh.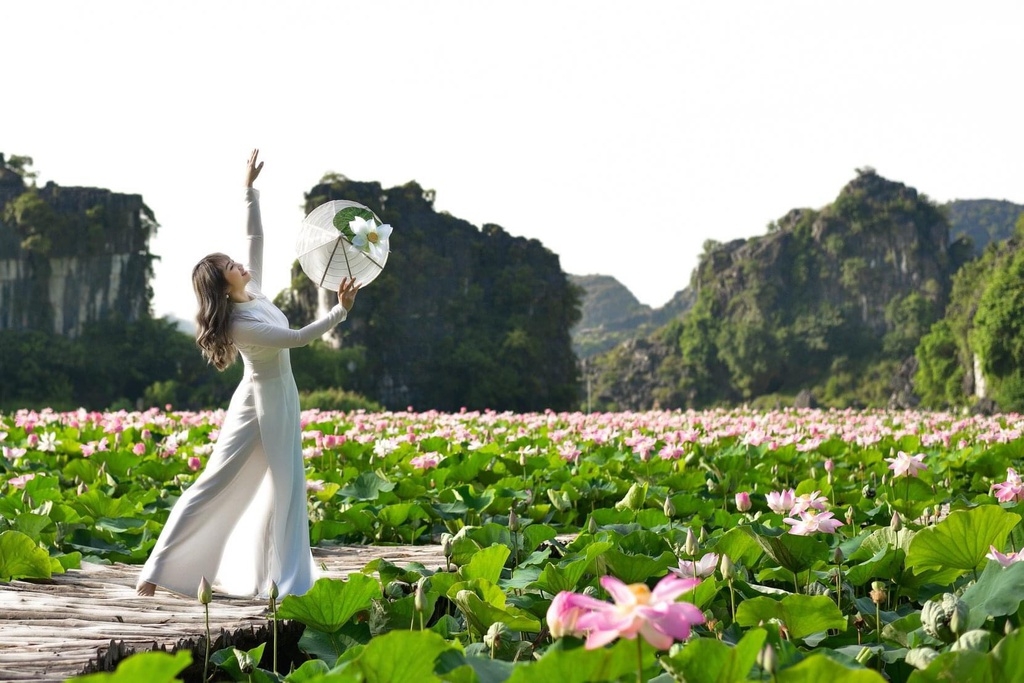 (Photo: Suc Khoe Phap Luat)
A woman dressed in the traditional Ao Dai and the iconic conical hat, taking a photo in the middle of the lotus pond.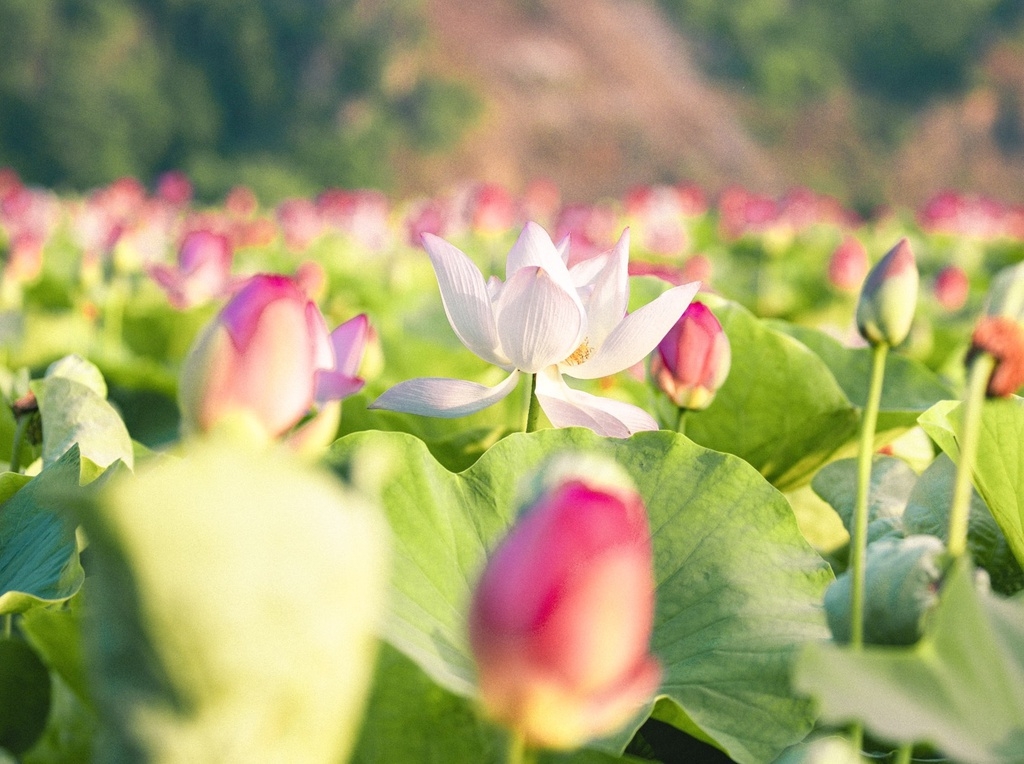 (Photo: Suc Khoe Phap Luat)