Nestled between Da Nang and Hue, Lang Co Bay – Lap An Lagoon, along with Hai Van Pass, Bach Ma National Park, and Lang Co Fishing Village, create a tranquil and harmonious setting between humans and nature.
Emerge in the Rivers and Clouds of Lap An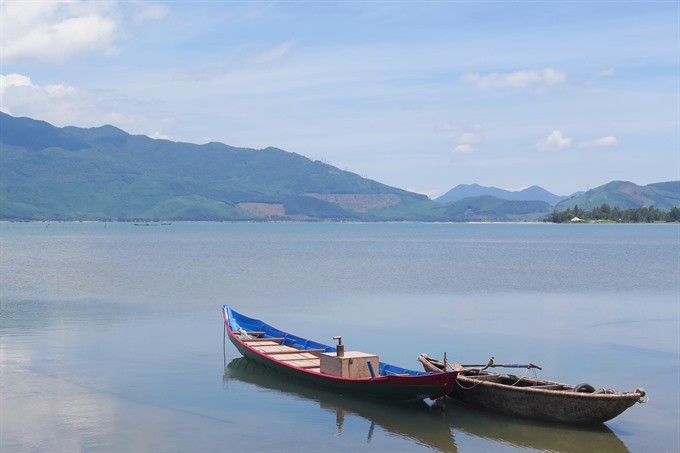 Sitting on a train from North to South, tourists can admire the beautiful and mesmerizing Lap An Lagoon before heading through a tunnel at Hai Van Pass. Riding a motorbike on the path around the lagoon, especially in the afternoon, is also a thrilling experience.
Furthermore, visitors can explore other nearby attractions such as small riverside streams, waterfalls, and green forests that exude a sense of wilderness and charm.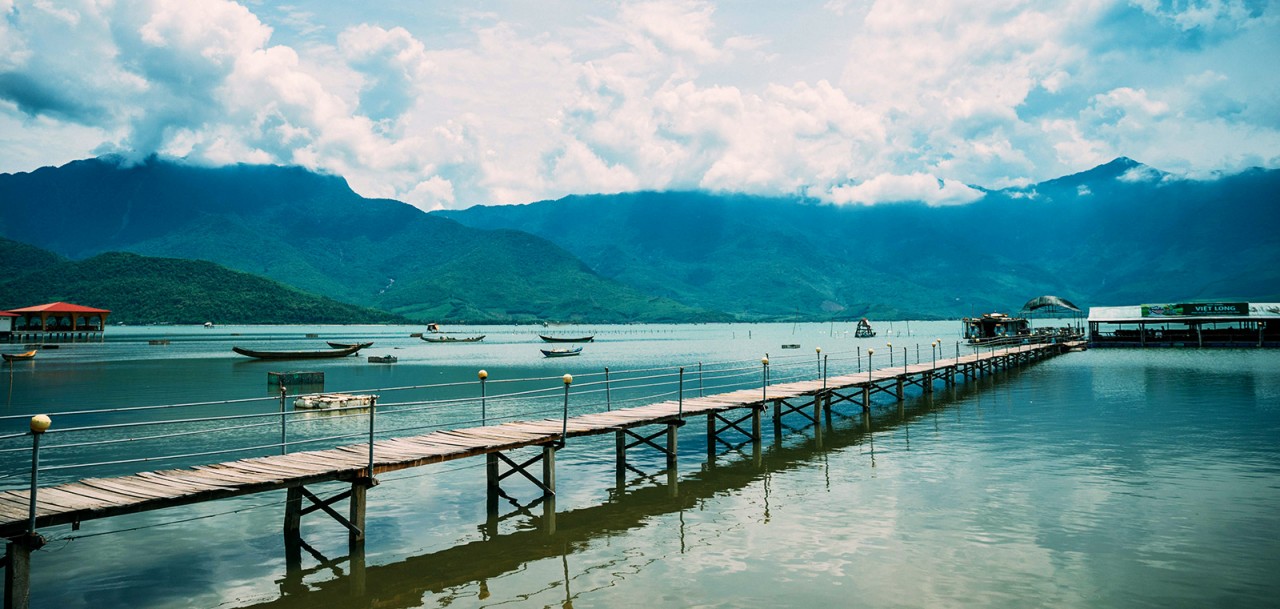 Lap An Lagoon is located in Lang Co Bay, stretching 3.5 kilometers and reaching a depth of over 1.5 meters. It exchanges freshwater with seawater thanks to the tides. Along the lake's surface, small fisherman's huts cast their shadows onto the crystal blue waves. During the early morning and dusk, visitors can witness the sight of fishermen sailing and returning home after a hard day's work with their catches of fish and shrimp.
Lap An Lagoon is one of the largest lagoons in Hue, and despite its name, the water is surprisingly clear and blue. On the eastern side, a road runs beside the mountain, creating a dreamy landscape of the sea, lakes, and tall, majestic mountains.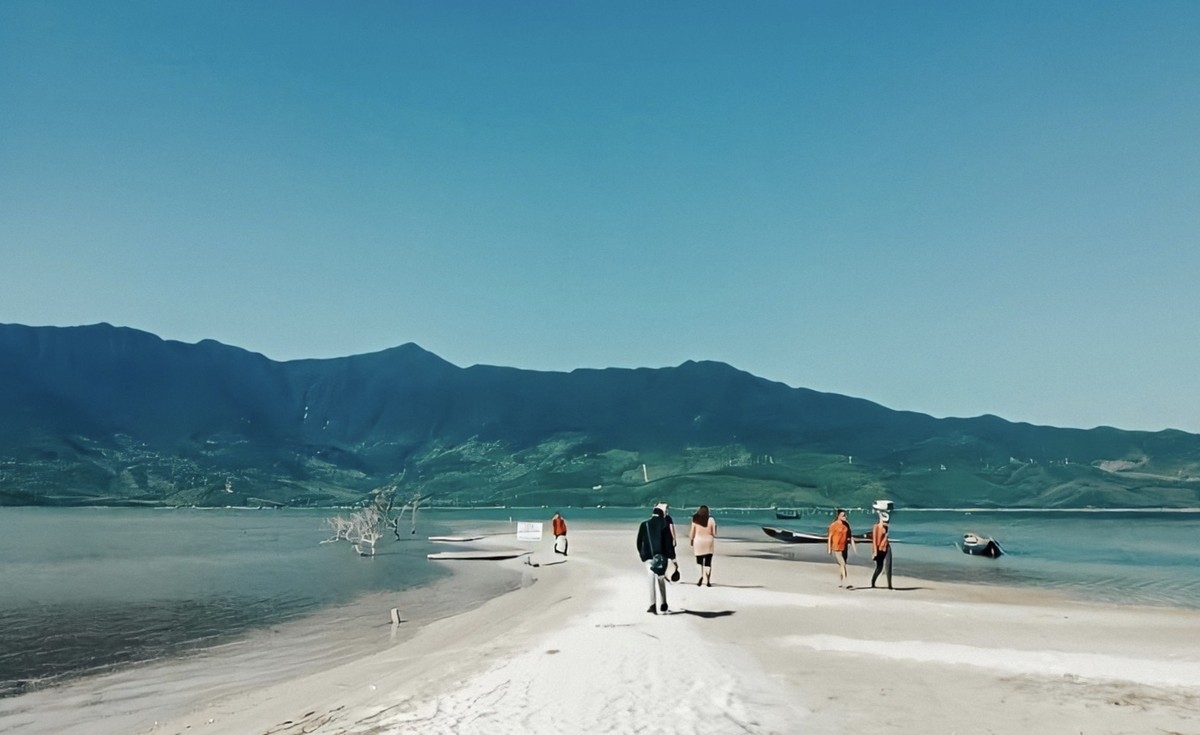 Visitors seeking new and interesting experiences can rent a small boat and enjoy a relaxing time floating on the lagoon while fishing.
The Lang Co and Lap An Lagoon region is considered one of the most beautiful destinations in Southeast Asia. With approximately 11,000 local residents who rely mainly on fishing, aquaculture, and tourism, visitors may catch a glimpse of storks flying above the water in search of nesting places. This is why the area is known as "Lang Co" (Stork Village).
Lang Co was once chosen by the French as a resort, and King Khai Dinh visited the land during his first year on the throne.
The Delicious Seafood of Lap An Lagoon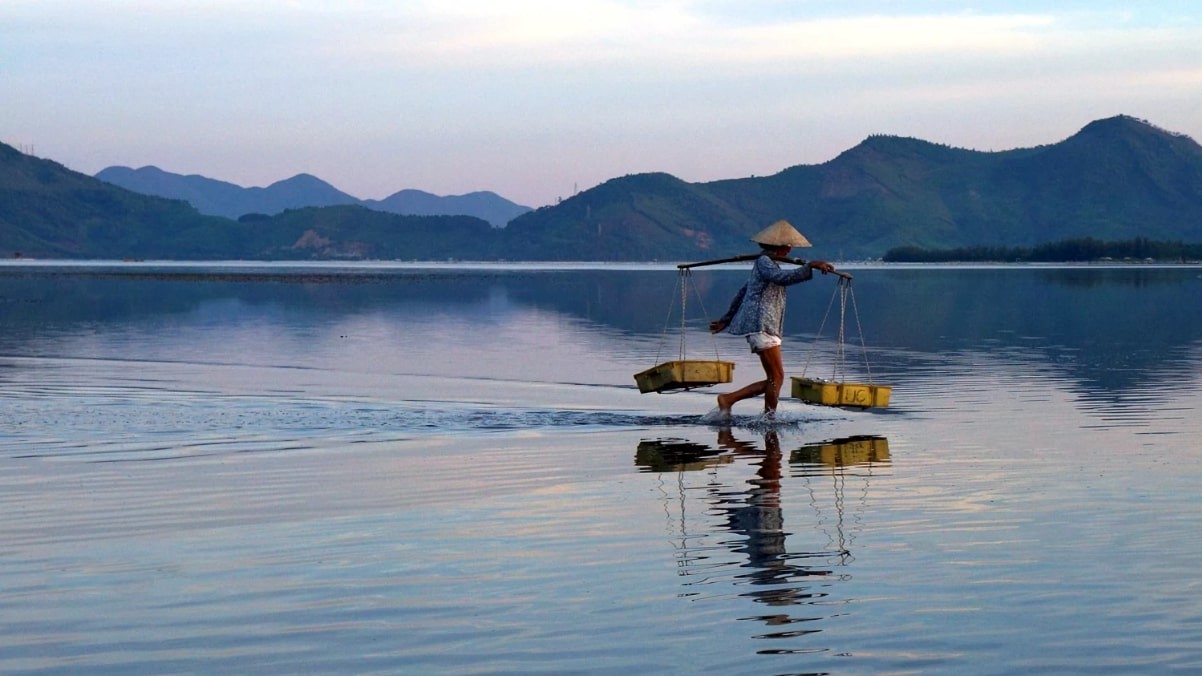 Nowadays, Lap An Lagoon is the largest oyster market in Lang Co Bay, exporting a significant amount of oysters to other places every day. Oysters are highly recommended for their nutritional value among seafood dishes.
A variety of seafood can be found at Lap An Lagoon, including lobster, black tiger shrimp, silver shrimp, white shrimp, zebra shrimp, land shrimp, crab, mackerel, and oyster. These delicacies offer a delicious taste that is unparalleled. Tourists also have the opportunity to taste oysters with sour shrimp paste and other special sauces, served with boiled pork and fresh vegetables.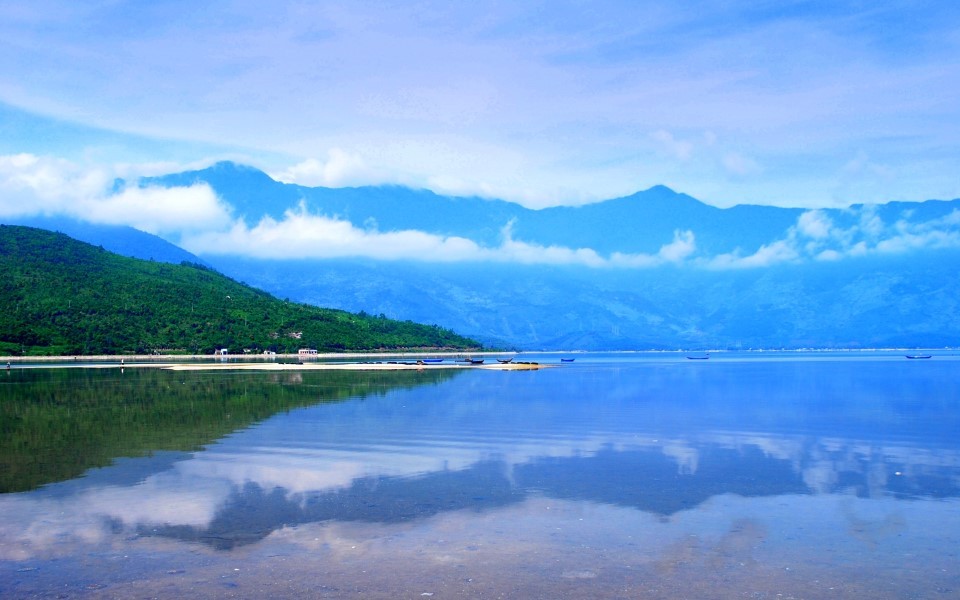 The seafood in Lap An – Lang Co is known for being affordable and delicious, with fresh, tender, sweet, and flavorful meat.
There's nothing quite like enjoying a plate of cooked oysters while gazing at the breathtaking sight of dawn or dusk on Lap An Lagoon. The clear water, with the majestic Bach Ma Mountain looming behind a veil of fog, creates a beautiful backdrop for Instagram-worthy photos.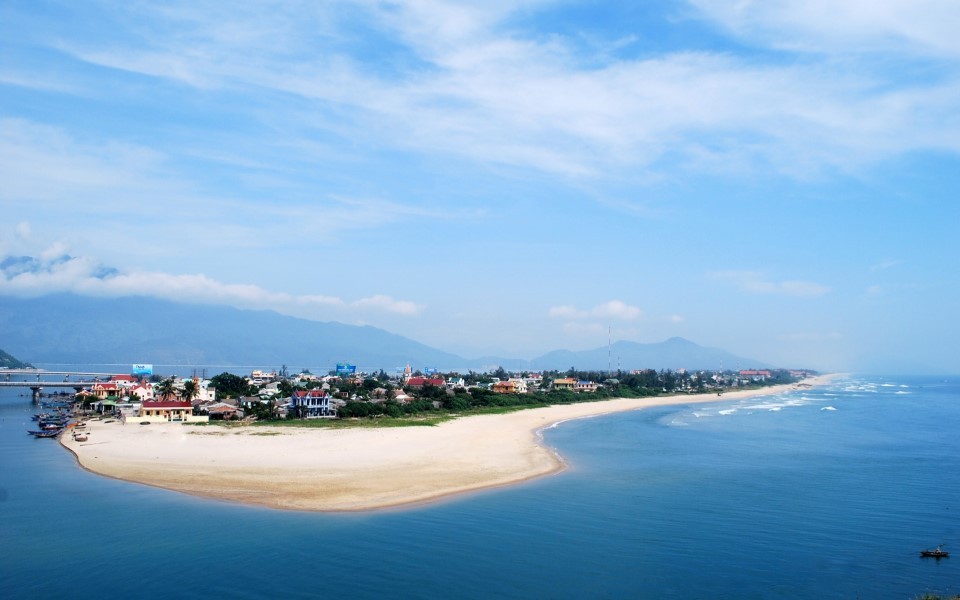 There are several ways to reach this beautiful lagoon. If you're staying in Hue and planning to visit Da Nang, you can conveniently book a private car from Hue to Da Nang. Along the way, you can stop and appreciate the beauty of Lap An Lagoon!