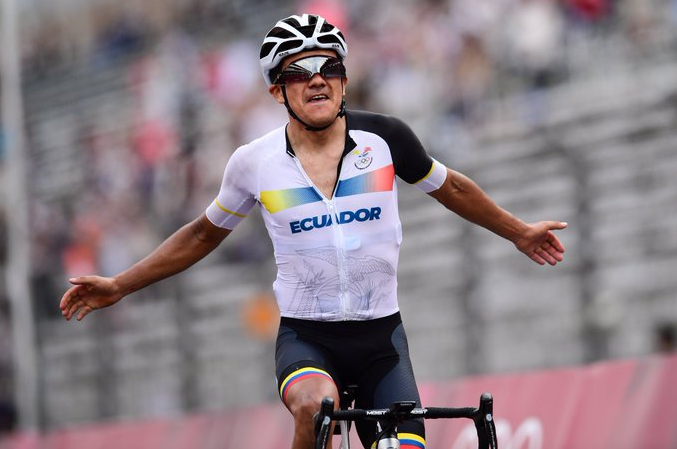 Ecuador's Richard Carapaz. (Photo: UCI)
Day one summary
No medals for Team USA on day one: For the first time since 1972, day one of the Olympic Games has finished without a single American collecting a medal. Team USA failed to claim gold, silver, or bronze today, which hasn't happened for 49 years.
Two names to watch in men's street skateboarding: Nyjah Huston is one of the most decorated street skaters on the planet, but Japan's Yuto Horigome will be looking to challenge the American in what should be a thrilling contest. Here is a video of the sort of thing you should expect to see from Nyjah and Yuto tomorrow.
Team Great Britain women book place in knockouts: Team GB women beat hosts Japan 1-0 in football to book their place in the knockout stage, thanks to Ellen White's third goal at the tournament.
USA beat France in 3×3 basketball: US president Joe Biden and France president Emmanuel Macron were present for the women's 3×3 basketball match between the two sides, which saw the Americans come out victorious with a 17-10 victory
Ecuador wins gold in cycling: Ecuador's Richard Carapaz was in top form as he won the gold medal in the men's road race, with Belgium's Wout van Aert Slovenia's Tadej Pogacar – who just won the Tour de France – coming in second and third respectively.
Spain's first medal: Adriana Cerezo will secure Spain's first medal at the Tokyo Olympics, as she has advanced to the final of the women's 49kg in taekwondo. Incredibly, she is just 17 years old. Now, we will have to see whether Cerezo can win gold or if she will receive the silver medal, according to Marca.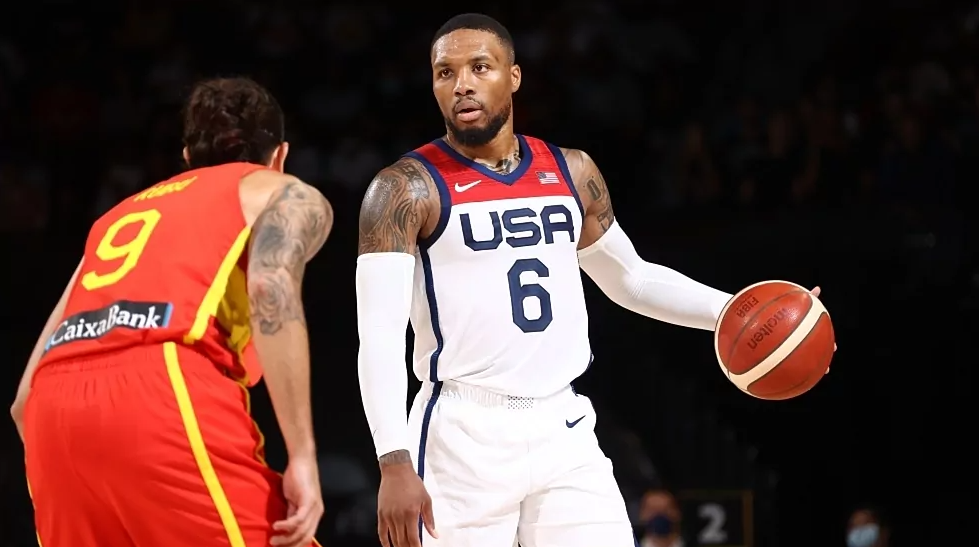 Photo: Marca
Day two Key Events
There are 18 golds on offer on Day 2 of the Games including the first in the pool, while qualifying continues in artistic gymnastics and the men's and women's eight heats take place in rowing. The first Olympic skateboarding medals will also be awarded. Conditions allowing, the surfing event will also begin.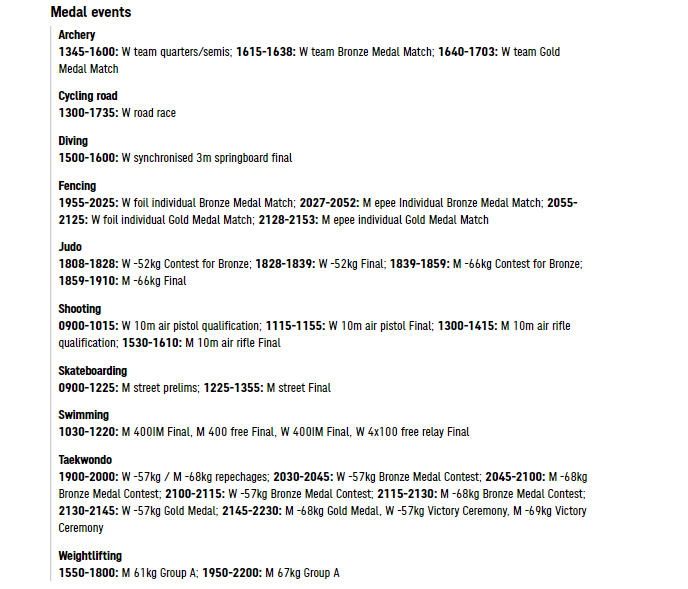 Day 2 events. (Photo: Olympics)
Besides the medal events, day 2 also presents artistic gymnastics qualifications, Basketball, surfing, and swimming.
Notes on key events
The opening ceremony is at 8 pm Tokyo time (6 pm Indochina Time) on Friday 23 July, but the baseball, softball, and football competitions begin on Wednesday 21 July.
The first gold medal is expected to be awarded in the women's 10m air rifle early on Saturday 24 July, with the cycling road races following later that day.
The athletics events begin on Friday 30 July, with 10 days of action culminating with the men's marathon, which ends on the final day in Tokyo, Sunday 8 August. The women's 100m final is on Saturday 31 July, and the men follow on Sunday 1 August.
The swimming events run from Saturday 24 July to Sunday 1 August, then attention moves to the velodrome for seven days of track cycling events from Monday 2. The closing ceremony begins at 8 pm Tokyo time (6 pm Indochina Time) on Sunday 8 August.
Vietnam Team News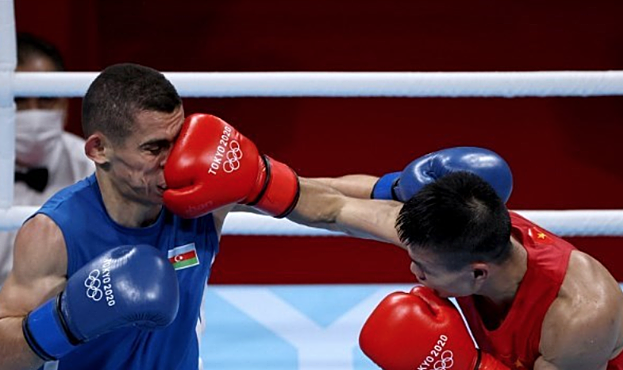 Nguyen Van Duong (R) throws a right hook at Alyev Tayfur in an Olympics boxing match in Tokyo on July 24, 2021. (Photo: AFP)
Boxer off to a great start
Nguyen Van Duong defeated Azerbaijani Alyev Tayfur in his first boxing match at Tokyo Olympics Saturday evening Duong entered the match with confidence but, in the first round, suffered Tayfur's effective dodges. When the total score was announced, Duong turned out the winner. Three referees had given Duong 29 points each, while the other two-handed him 28. Tayfur got two 29s, two 28s, and one 27. Duong will encounter his next bout against Mongolian boxer Erdenebat Tsendbaatar on July 28.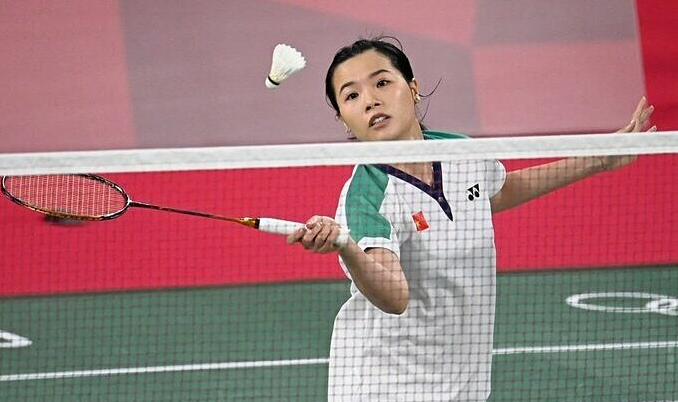 Badminton player Nguyen Thuy Linh in her first game of the Tokyo Olympics on July 24, 2021. (Photo: AFP)
Badminton player earns first win
Nguyen Thuy Linh defeated French player Qi Xuefei 2-0 in her first Olympic women's badminton group stage game Saturday. Linh is currently ranked 49th in the world, eight places lower than Qi. But during the game, it only took her 34 minutes to win both sets 21-11, according to VN Express.
The 24-year-old is in group P with Taiwan's Tai Tzu-ying, Qi Xuefei, and Swiss player Sabrina Jaquet. In the next game on Monday, Linh will face world number one Tai, a heavy contender for the gold medal. Only the top player from each group would advance to the next round.
Shooter Hoang Xuan Vinh (C) competes at Tokyo Olympics on July 24, 2021. (Photo courtesy of Vietnam Olympic Delegation)
Veteran shooter exits Tokyo Olympics
Hoang Xuan Vinh failed to defend his Olympic shooting gold medal following first-round elimination Saturday. Vinh competed with 35 opponents at once. Each shooter got six turns, with each turn comprising 10 shots. The top eight would advance to the final.
The 47-year-old started strong, making it into the top 10 at times. But in the last three turns, his accuracy dropped. After a total of 60 shots, Vinh only scored 573 points, placing 22nd.