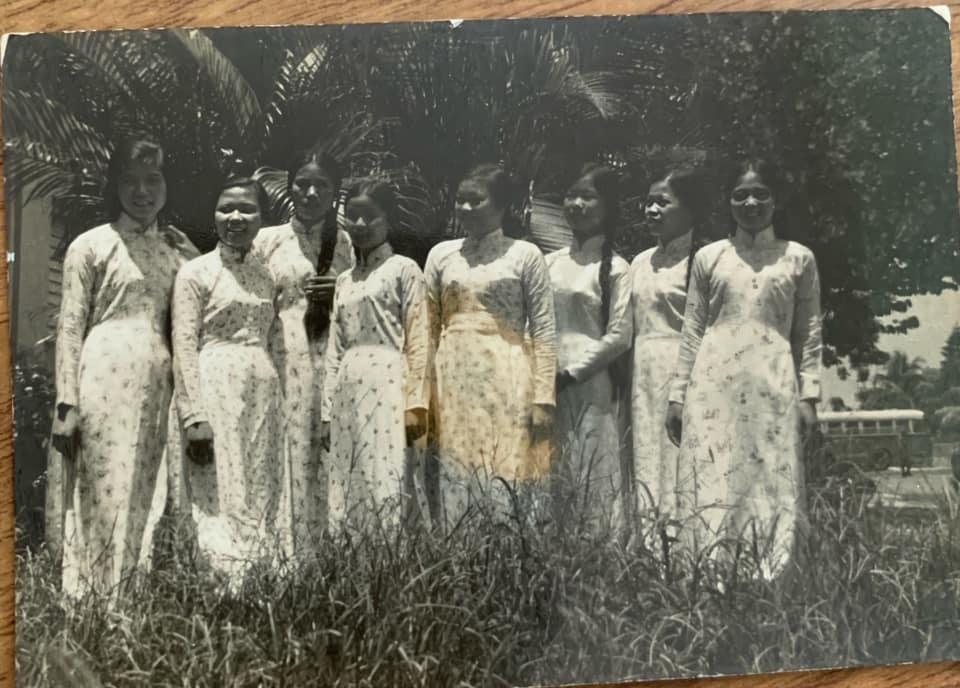 Vietnamese female students studied Veterinary Medicine at the University of Havana in the 1967-1968 years. Photo: Ky uc Cuba/Facebook page
73-year-old Phuong Song Lien, a member of the club of Vietnamese alumni once studied in Cuba, recalled the time in the fall of 1967, at the age of 17, she boarded a ship to go to Cuba to study Veterinary Medicine at La Habana University.
After nearly a month, she arrived in Cuba. Since then, she had lived a vibrant, carefree and liberal Latin life, welcomed by the Cuban people with open arms, ready to teach all the students the knowledge and profession that Vietnam needs.
What Lien treasures most is the love and affection of Cuban people for Vietnamese students. Despite many difficulties and deprivations due to the encirclement and embargo policies against their country, Cubans still save, give rice and share clothes, giving Vietnamese students the best conditions to study and live. She remembers the concern of Mrs. Margos, the representative of Cuba's foreign student management agency, Mr. Gallo, the driver, and "mamis" who take care of each meal and clean their house.
"Every day, trucks carry bread and milk to door-to-door. Everything is always fresh. In Vietnam, we don't know how precious water are, but in Cuba, they are delivered to Vietnamese students every week."
When they ate, mamis kept asking: 'Did you eat well? How's the food?' In return for that love they all ate it all and often helped mamis clean the tray and the kitchen, she
For the first time, she and her friends tasted the taste of a new kind of milk that was more sour than vinegar, yogurt. Every day mamis made this dish and instruct them to eat it. "I wasn't used to it at first, but mamis kept pressing, saying 'this dish is good for digestion'. Gradually, yogurt became my favorite food," said Lien.
In the first and second years of university, Vietnamese students study in Havana. Every day, Ms. Lien took two bus no. 19 and 27 from Nuevo Vedado to go to school. The bus usually runs on strict timeline, some days a little slower, but she always had to rush to get on time.
Every morning, at about 6 o'clock, Lien ran down to the dining common, drank a cup of milk, ate a slice of bread, and then went to the bus station. The bus was often crowded with passengers. So, sometimes Lien had to stand all the way to school while kept dozing off. At such times, Cuban friends often gave up their seats for her or cheered her up.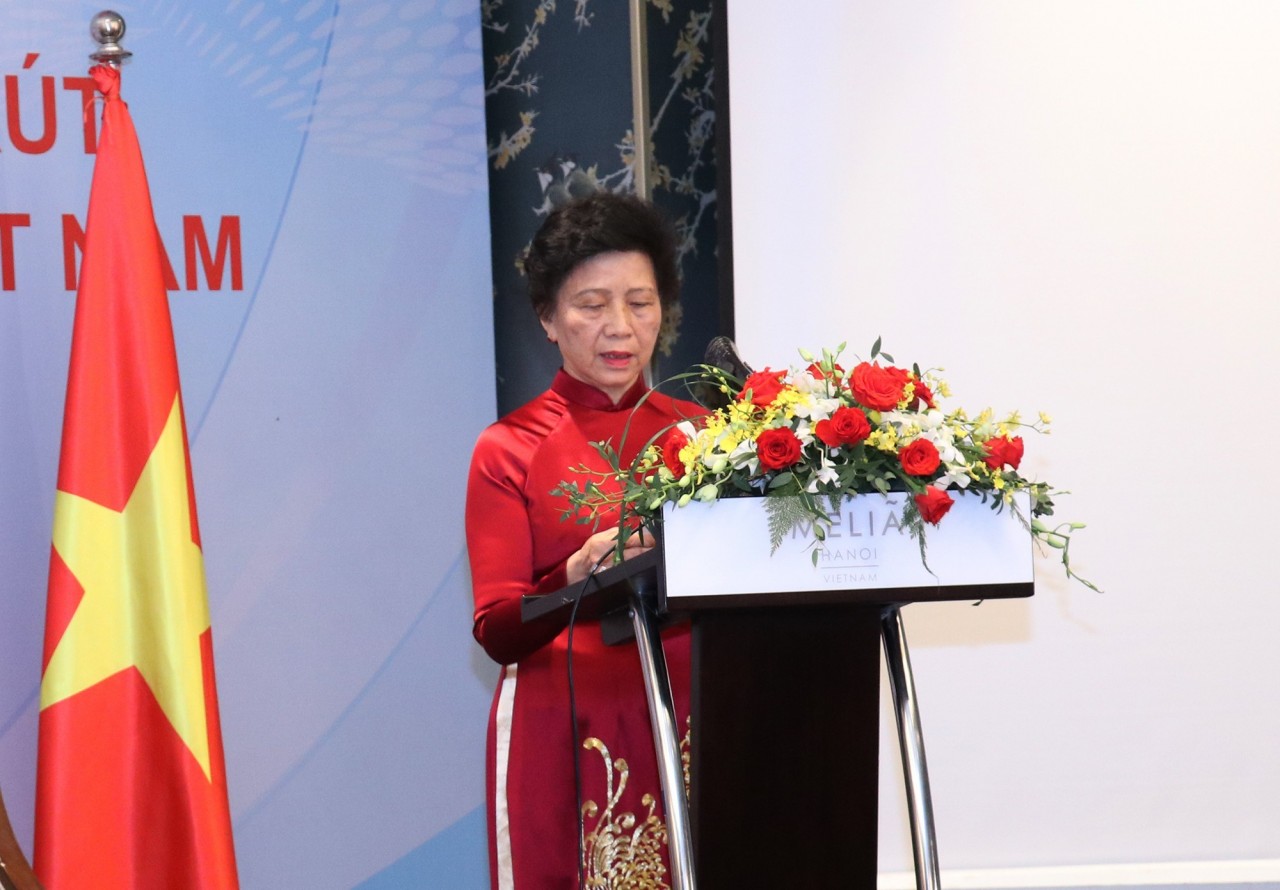 Phuong Song Lien, representative of the club of Vietnamese alumni once studied in Cuba, speaks at a meeting with Cuban Prime Minister Manuel Marreo Cruz at the end of September 2022. Photo: Thu Ha.
In Cuban cinemas, Vietnamese students can watch for free. There were days when Lien and her friends watched the movie three times in a row, so they memorized every word of the famous songs in the movie.
"Our generation of international students is always grateful to the vibrant and enthusiastic people in the Pearl of the Caribbean who wholeheartedly cared for, trained, and equipped us with knowledge, especially in the context of Vietnam in the difficult and fierce period of the 60s, 70s, 80s of the 20th century.
Cuba is my second homeland, although we are half a world apart, the feelings are always deep and strangely close." Lien said.
From the early years of the Cuban Revolution, the country had received and trained more than 1,000 undergraduates and graduates, who then went on to become key officials of Vietnam, over one decade before Vietnam was victorious in the resistance war against the US.
Since 1961, Cuba had received the first group of Vietnamese students and then thousands of students in various fields. In 1967, almost 500 Vietnamese youths went to study in Cuba, including the very first female students.