The latest data report from the World Bank has analyzed the economies in Southeast Asia and highlighted the dismal growth in global merchandise trade in 2023. The report states that this situation is likely to impact economies where trade is a key driver of growth, such as Malaysia and Vietnam, where growth is forecast to be moderate.
The World Bank's report predicts that Vietnam's GDP growth in 2023 will reach about 6%, which is a decrease of about 0.3 percentage points compared to the January forecast. On the other hand, Malaysia's GDP is expected to grow 4.3% in 2023, an increase of 0.3 percentage points from the previous forecast.
The recovery of the global tourism industry, driven by an increase in tourist arrivals from China, is expected to support the growth of economies heavily dependent on tourism, such as Thailand. The report forecasts Thailand's GDP to increase by 3.9% in 2023.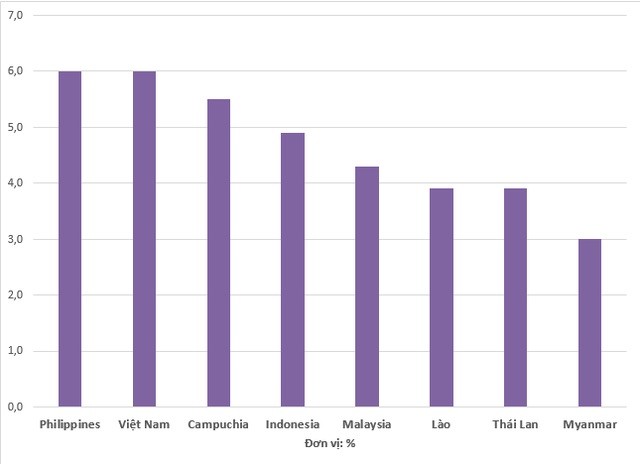 The latest data report by the World Bank shows the GDP growth rates of Southeast Asian countries (Screenshot from the report).
Despite the downward revision of Vietnam's GDP growth forecast for 2023, it still remains the leader in Southeast Asia. According to the World Bank, the Philippines and Vietnam are tied in first place with an expected GDP growth of 6% in 2023. Cambodia ranks third with a GDP growth rate of 5.5%, followed by Indonesia with 4.9% and Malaysia with 4.3%.
The report also projects that the growth rate in East Asia – Pacific will slow to 4.6% in 2024 due to diminishing impact of China's reopening. Negative risks to the outlook include tighter-than-expected global financial conditions, persistently high inflation, weakness in China's real estate sector, geopolitical tensions, natural disasters, and climate change-related extreme weather events.
The Chief Economist and Senior Vice President of the World Bank Group, Indermit Gill, warns of increasing debt pressure and slower trade growth in these markets. The Deputy Chief Economist Ayhan Kose highlights that many developing economies are currently struggling with weak growth, high inflation, and high debt levels.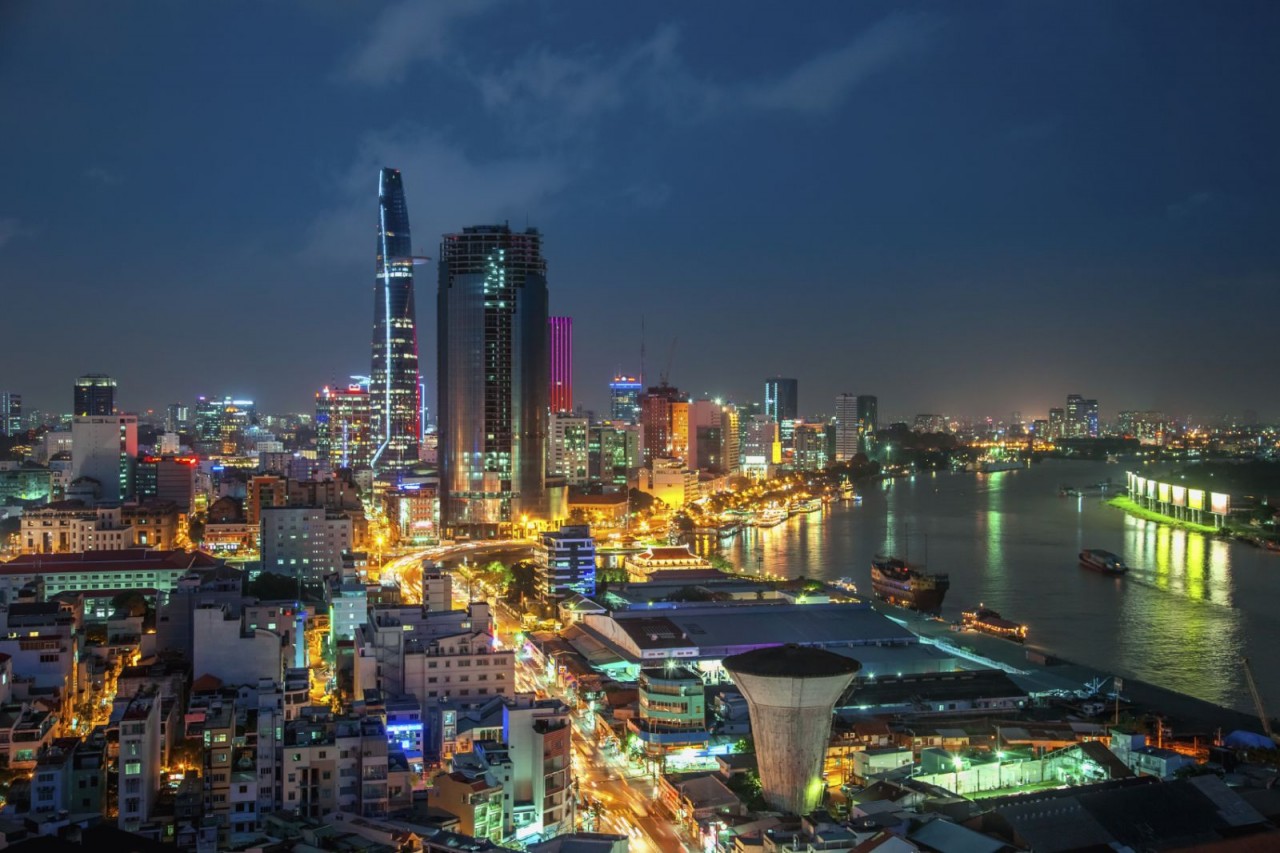 HCMC – Vietnam's biggest metropolis (Photo: fototrav).
Earlier this year, the World Bank's report titled "Harnessing the potential of the services sector for growth" highlighted the short-term focus on implementing the capital budget in Vietnam. This includes projects identified in the Economic Recovery Program for digital and physical infrastructure. These projects are expected to boost domestic demand in the near term and contribute to Vietnam's long-term potential growth. Addressing institutional bottlenecks and expanding targeted social safety nets are also important for ensuring fiscal effectiveness and supporting vulnerable households.