The temple is located on the top of a mountain in Chau Kim commune of Que Phong district. , said that it was constructed in the early 14th century.
The Thai people in Phu Quy (consisting of the districts of Quy Hop, Quy Chau, and Que Phong) worshipped Lord Then Pha (Sun), Xida (Sun's daughter), Tao Muong (Muong King), and Tao Lo Y (Lo Y King).
As per legend, Tao Lo Y had helped the Thai people set up their villages and living areas. He became their first landlord. The first area under his control was called Muong Ton (root village). Later areas were named Muong Quang, Muong Chun, Muong Pan, Muong Puoc, Muong Pha Quen, Muong Mieng, and Muong Chon. The Thai people's life became better and better under the rule of Tao Lo Y.
Due to frequent natural disasters, the people asked Muong King to build a temple in Muong Ton to perform buffalo sacrifice to the Lord Sun and to pray for good weather and productive harvest. As such, the temple used to be named "Ten Xo Quai" (Buffalo sacrifice temple). It was also called Ten Cau Hoong (or Nine Room Temple) for the number of rooms.
While carefully cleaning each ox statue, he described another legend. Centuries ago, before a buffalo sacrifice, a dragon came to take the white buffalo of Muong Ton. Considering it a bad omen, Tao Muong ordered a buffalo killing to worship deities and pray to relocate the temple. Then, a white-necked crow came to pick up a buffalo bone and drop it on a small hill in the south of Muong Ton, known as Pu Cam (Golden Mountain). The new temple was re-built on Golden Mountain and is still there.
White female buffalo sacrifice in Muong Ton
According to Cuong, Chin Gian festival used to be held every three years in lunar August. It was the chance for people in nine villages in Phu Quy to come to worship deities and pray for favourable weather and fruitful harvest. Buffalo sacrifice was typical and unique in the festival.
A white female buffalo was an essential offer of Muong Ton for Lord and Tao Lo Y. Muong Quang and Muong Puoc sacrificed white male buffaloes. Other areas offered black buffaloes. The sacrificed buffaloes had to be healthy and strong.
Killing buffaloes was done after bathing them in Ta Tao river and cheered by attendants. During the festival, six or eight girls sang worship songs about the journey to Lord while priests performed rituals. Freeing birds was also conducted to show their good will to deities.
Beside the official and holy service, there were other loud and appealing activities. Each area (muong) chose nine players for crossbow shooting. Prizes were hand-woven square cloth, silver box, and leather bag for betel. They also performed traditional dance and music in the hope for peace and prosperity for the nine villages.
However, due to the wars, the temple was severely damaged. Buffalo sacrifice was no longer practiced. "The temple used to be made of ironwood. After being damaged, it was not refurbished. Only its foundation was," said Cuong.
In 2004, upon the request of the villagers, the temple was restored to preserve the spiritual beauty of the Thai people in the North West.
Since 2006, Chin Gian temple festival has been organized annually on the 13th – 15th of lunar February. In 2008, the temple was named a provincial cultural heritage.
Some photos of the Chin Gian Temple: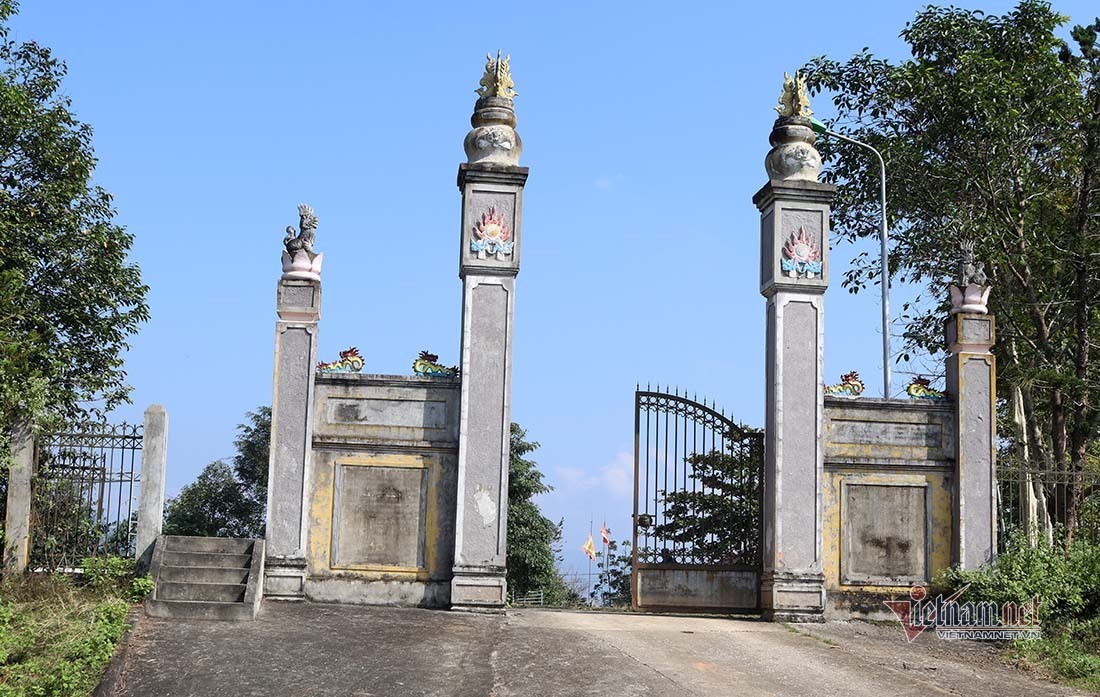 The gate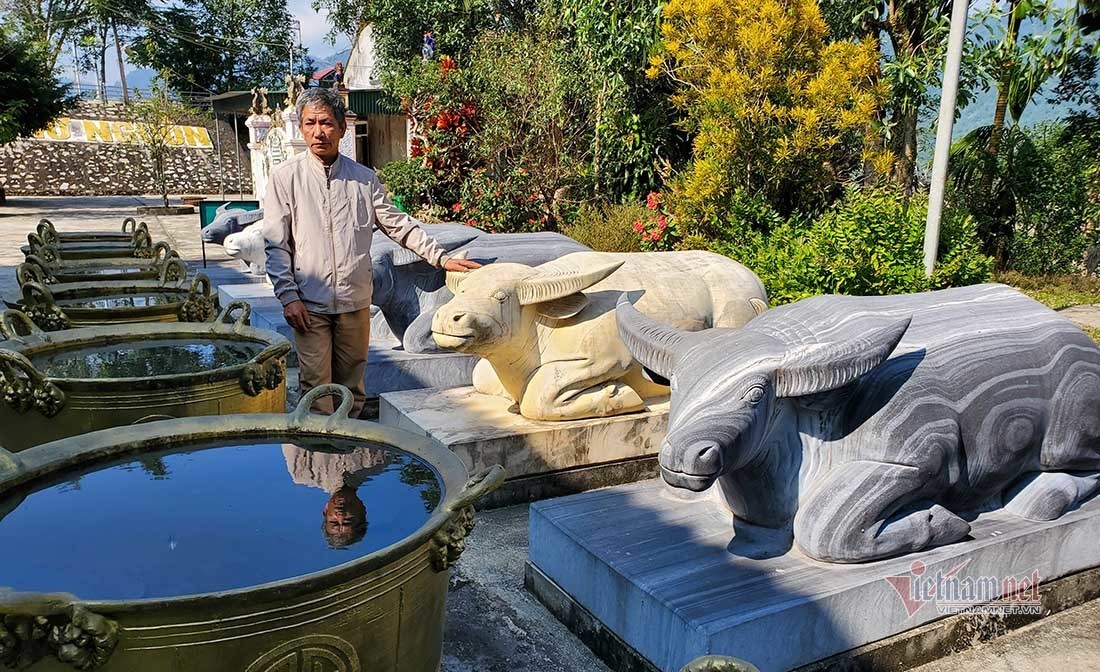 Mr. Ngan Van Cuong, the temple custodian, and the nine kneeling oxen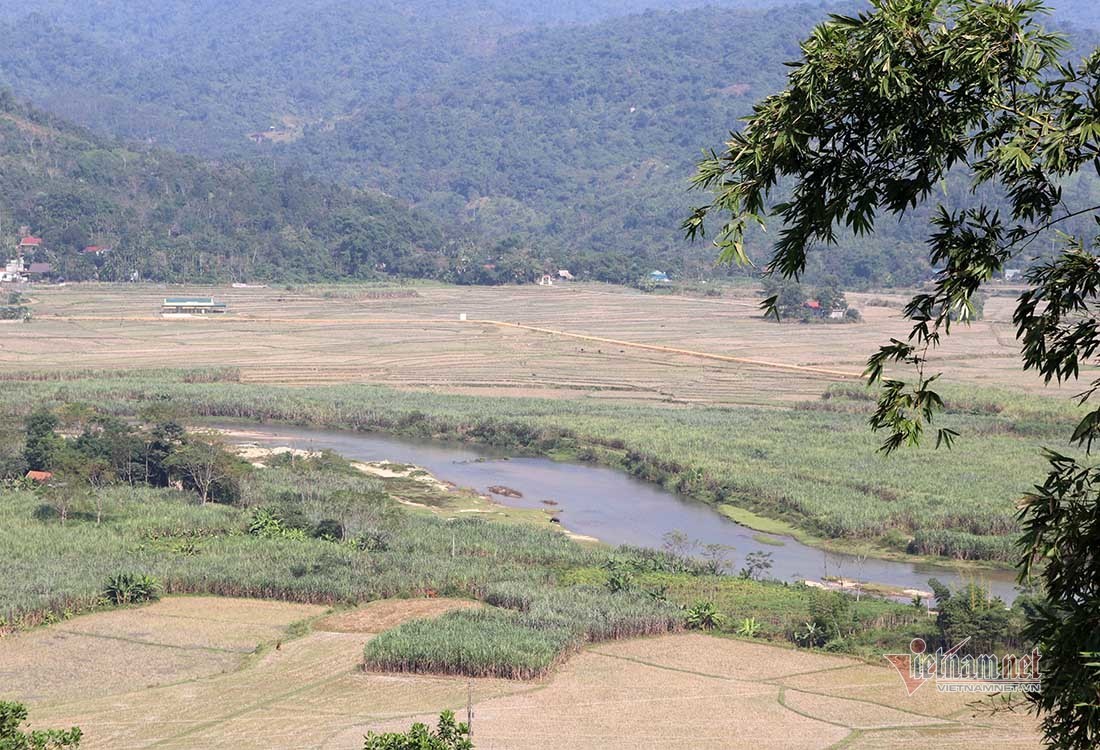 The stream near the temple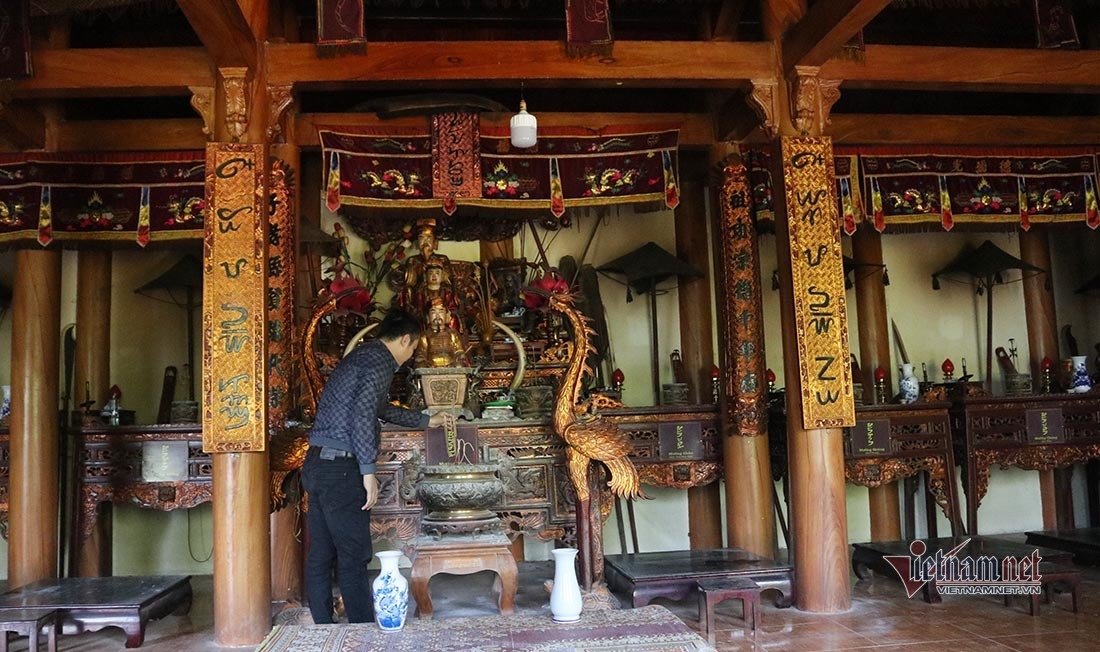 Inside the temple.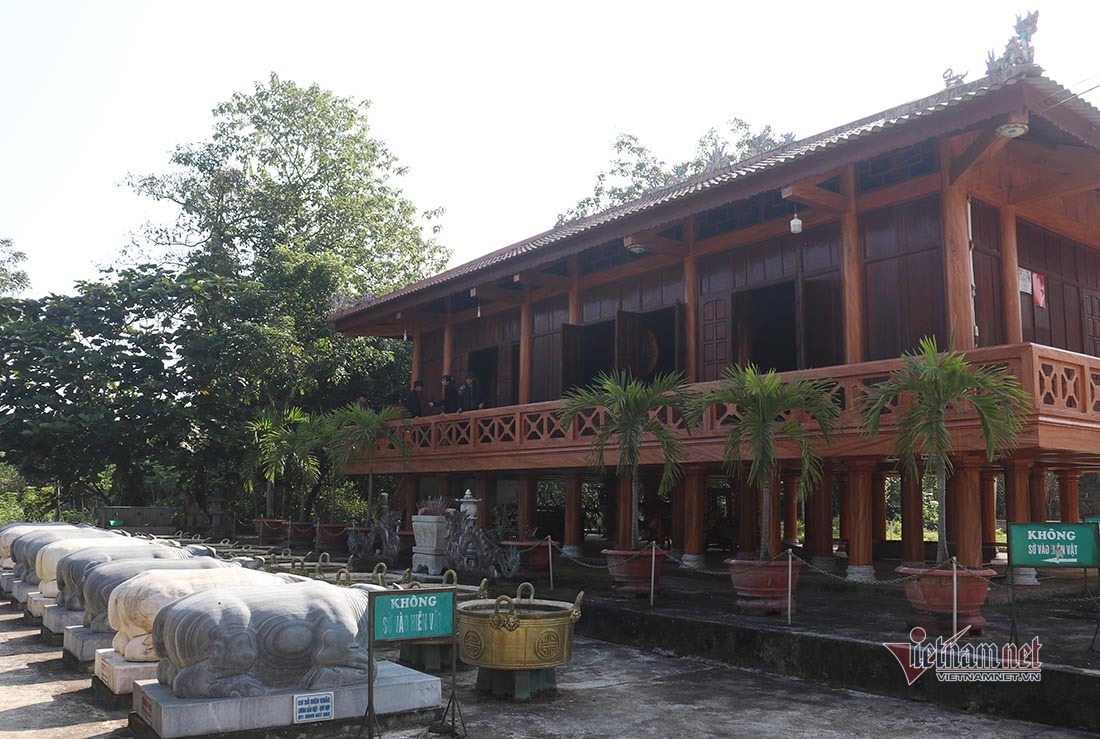 The temple has been repaired.
Local people come to pray for good things.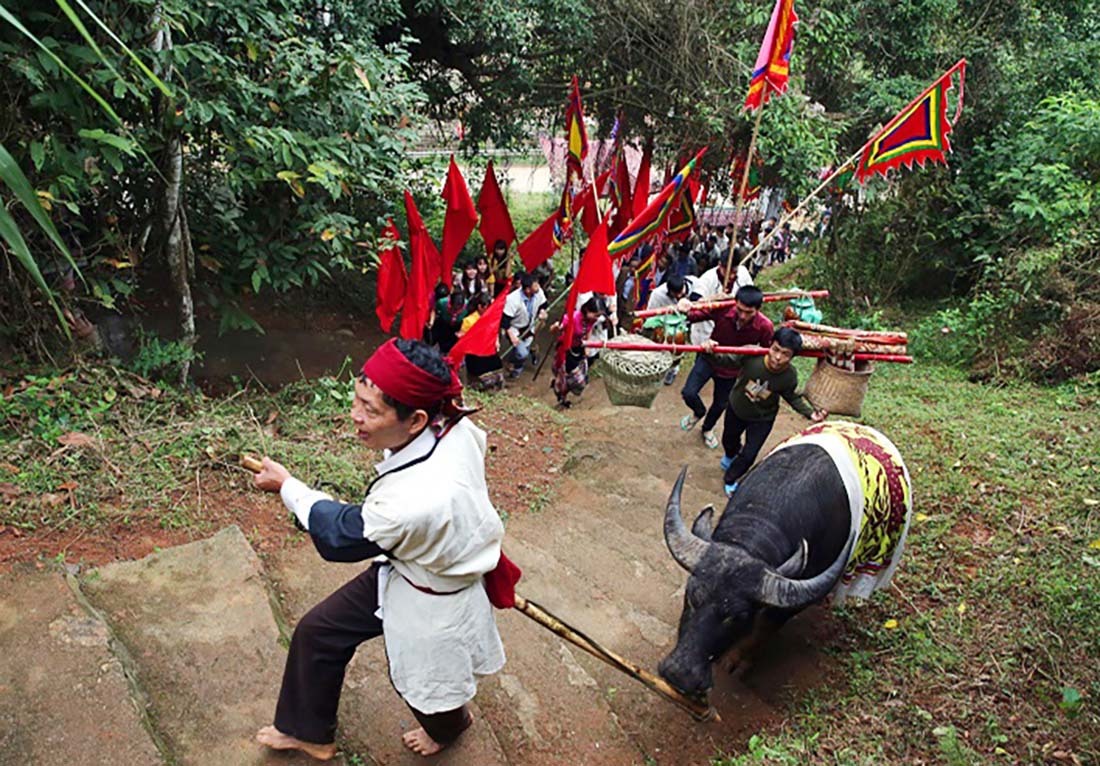 Rituals are organized at the temple on the 15th day of the second lunar month.
Quoc Huy – Pham Tam