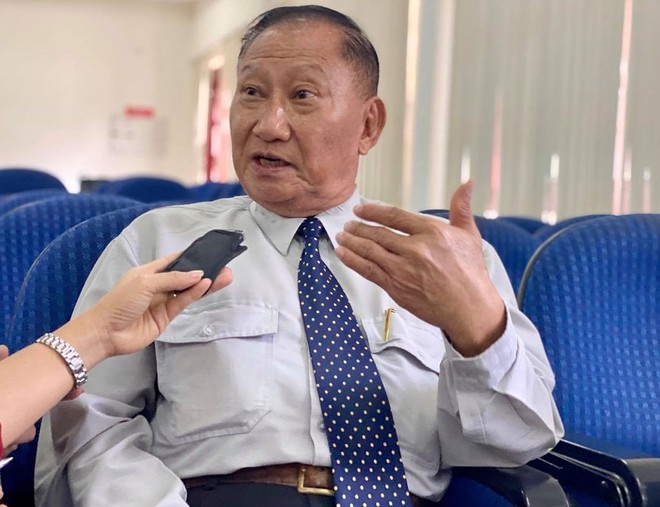 Mr. Nguyen Van Tan (Photo: Thanh Nien)
Nguyen had earned two baccalaureates back in 1968-69. He then won a scholarship for higher education abroad in 1970. In 1972, Nguyen returned to Vietnam and worked for the Vietnam Sugar Corporation.
The 72-year-old was quoted by Thanh Nien as saying that he chose to learn law as he didn't know much about this field. He had planned to sign in for the course for years but couldn't find one that suited his age.
"I'm 72 years old now though, if I stop learning, I'll fall behind", he said. "Young people are more agile of course. If they try one, I must try ten times harder. On the contrary, I'm more experienced in life than the junior generations".
Acquiring knowledge is not Nguyen's sole purpose in studying law. With the knowledge and skills in law, once completes the course, Nguyen planned to consult those poor people facing difficulties or injustice without charging.
"I spent my whole childhood living from hand to mouth. I know how poverty is more than anyone", he shared.
For words of advice, Nguyen said young generations should not let disappointments discourage them from trying and pursuing purposes in life. For him, wherever there's a will, there's a way.
"Education is the pursuit of a lifetime. It'll not only broaden the mind but also spring yourself to a higher level of the career ladder", he said.