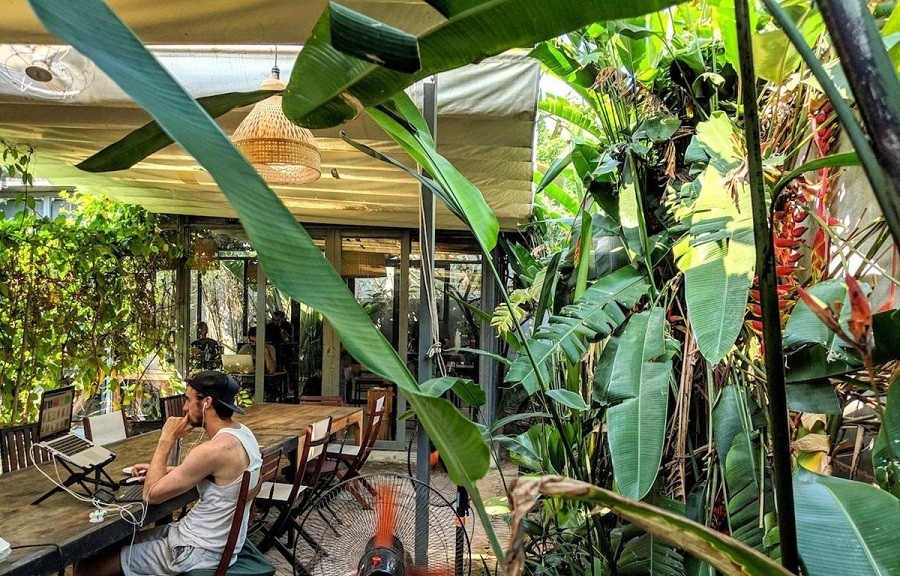 A foreigner work remotely in a café in Hoi An City. Photo: VNA
Canada-based magazine The Travel has revealed a list of the 10 cheapest countries to work remotely across the world, with Vietnam featured in the list, VOV reported.
Rounding off the list of the top 10 cheapest countries to work remotely were the Czech Republic, Thailand, Portugal, Turkey, Mexico, India, Spain, Bulgaria, and Colombia. Vietnam was placed seventh in the rankings.
According to workaway.info, a digital nomad is someone who travels the world while making money online. It can also mean uncapped earning potential, complete freedom to travel and the opportunity to work doing something you love.
The whole point of the digital nomad lifestyle is to earn money to fuel your adventures, so it's vital you choose locations that won't drain your finances but are bucket list worthy.
The website also lists accommodation tips to consider including coworking spaces nearby or even libraries and cafes that accept digital nomads; fast and reliable internet included in your accommodation costs; or supermarkets or local markets nearby or public transport available.
According to The Travel magazine, there is no place quite like Vietnam for global travelers who are seeking great food, surreal scenery, and lifetime friendship to enjoy.
It viewed the country as a hostel haven that attracts a huge number of budget travelers every year.
"There are more than a few good reasons to visit Vietnam, especially since it is home to world-famous attractions like Ha Long Bay and exciting Vietnamese cities waiting to be explored," the magazine stressed.
The Travel confirmed that although prices are low, the Vietnamese travel sector doesn't compromise on service quality, with tourists being assured of top-notch hospitality nearly everywhere they go.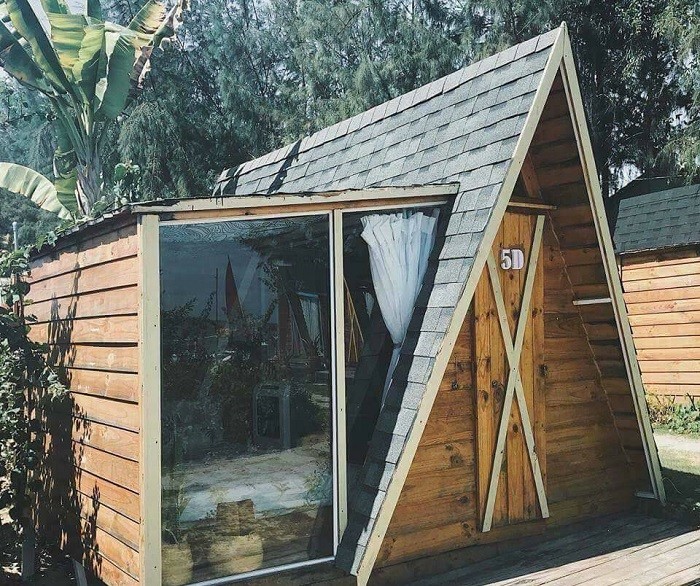 A homestay at Dao Be, Ly Son island. Photo: Internet
You should also consider internet availability and speed as well as the cost of living.
Vietnam also is rated as one of the most affordable destinations to visit, with many things to do, good food to eat, and affordable living, but at a tiny amount, ranging from USD 30 to USD 50 per day per person.
Moreover, Vietnam jumped up six places to 39th in fixed broadband speeds, VNA cited February's Speedtest Global Index (SGI)
Vietnam's internet speeds are also higher than the global average, with a download speed of 39.77 Mbps and an upload speed of 10.18 Mbps for mobile internet. The global performance in fixed broadband download and upload speeds are 78.62 Mbps and 34.39 Mbps, respectively.
Results from Speedtest, a widely popular online tool measuring internet speeds, are relatively similar to the statistics from Vietnam Internet Network Information Center (VNNIC).
According to VNNIC application i-Speed, from January to February, the download speed of mobile internet in Vietnam dropped from 40.82 Mbps to 36.45 Mbps, while it increased from 85.8 Mbps to 89,73 Mbps in the fixed broadband category.