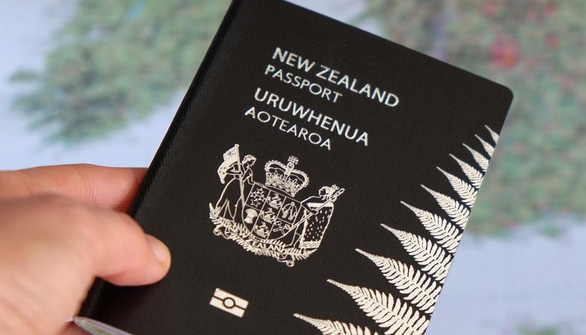 New Zealand's passport (Photo: Getty Images)
Amidst the limited travel orders over coronavirus fear, the New Zealand Herald comments it's a "bitter sweet moment" for the Kiwi travellers as their passport takes the top spot in the global power rankings.
According to the data provided by the Passport Index, New Zealand citizens can enter 129 countries/territories without having to apply for a visa, or could get a visa upon arrival at the destination.
Germany, Austria, Luxembourg, Switzerland, Ireland, Korea, Japan and Australia join second place after New Zealand with the number of countries granting visa-free access stays at 128.
Meanwhile, Vietnam's passport is ranked 63rd, with 47 points, equivalent to free access to 47 countries/ territories in the world.

New Zealand's passport is now the No.1 powerful in the world (Photo: Captured)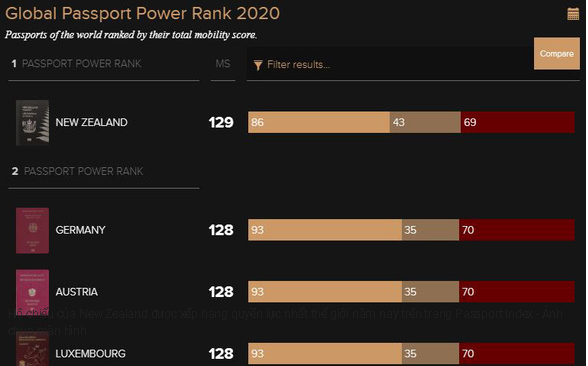 Vietnam's passport ranks 63th (Photo: Captured)
Notably, the US is absent from the top 10. The states join Malaysia at 21st place, with visa exemption valid in 52 countries.
Afghanistan and Iraq finish last in the power rankings (75th place) with visa exemption applied to 31 countries/ territories.
The Passport Index rankings were released on October 5, comparing the access granted by the passports of 193 United Nations member countries.