The mountain of Da Lat is known for it's beauty, but lesser known is its perfect range of hotpots, with something to suit every taste. Here are three great picks for this sumptuous communal food that is loved across Asia: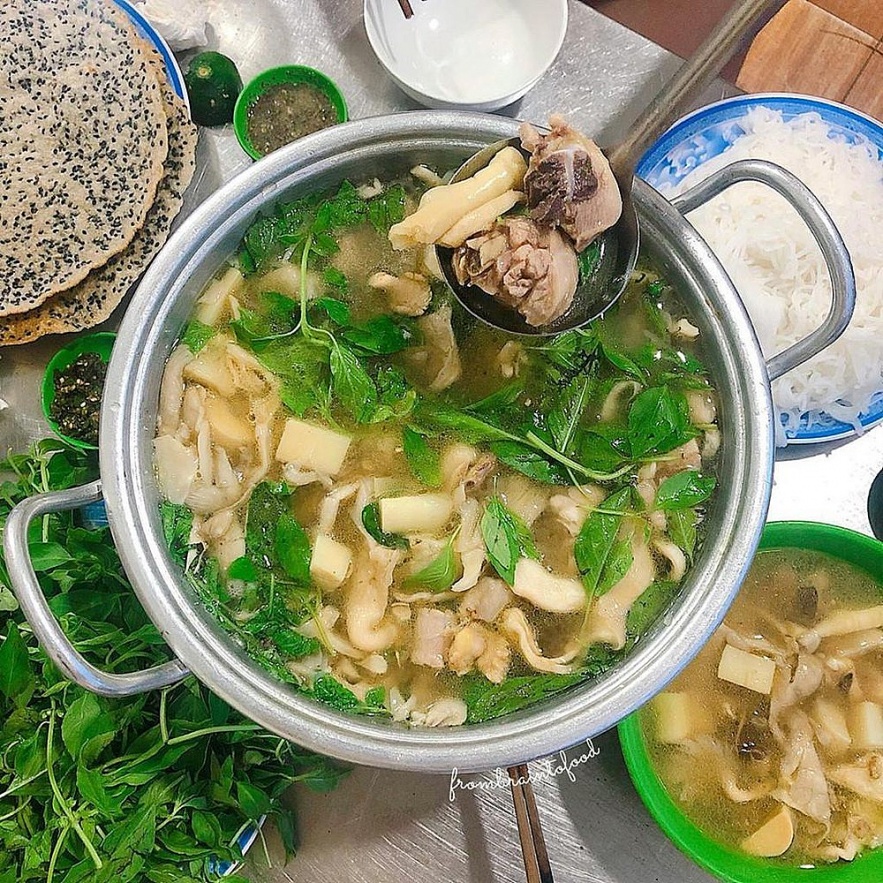 Photo: Jamja
Chicken and white basil hotpot
White basil is a special herb of Phu Yen province. Phu Yen people pair uncooked white basil leaves with spring rolls or put them in sour soup and chicken hotpot. Uncooked white basil has a slightly acrid taste, however, the cooked leaves taste nutty and somewhat minty.
When visiting Da Lat, make sure you do not miss out on chicken and white basil hotpot. There are a lot of hotpot restaurants in town, serving dishes whose taste is quite similar.
The dish has no fixed price as it depends on the size of each portion. The average price ranges from VND 200,000 to 400,000 for a pot. Each pot includes well-chopped chicken, mushroom, fresh noodles, bamboo shoots, white basil, and dipping sauces.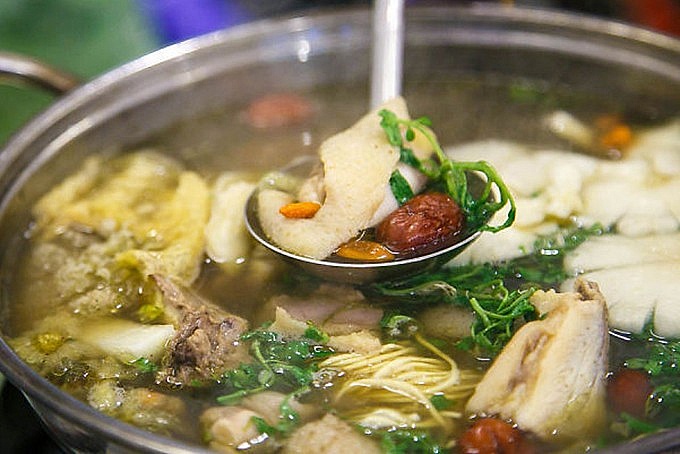 Photo: Pasgo
You should wait until the hotpot boils and put the chicken and basil in to enjoy the dish. You can pair the broth with fresh noodles, mushrooms, and bamboo shoots. Delicious tender chicken, sweet mushrooms, crispy bamboo shoots, and the lightness of basil leaves impress diners in the cold of Da Lat
Recommended places to enjoy this dish: Tao Ngo restaurant, 668 eatery.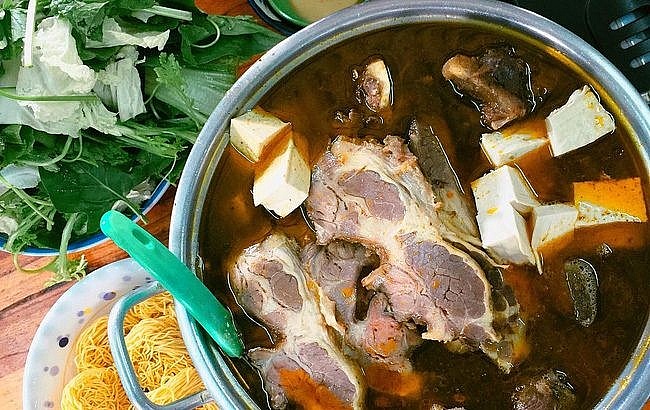 Photo: Du lich Da Lat
Beef hotpot
Beef hotpot is also a favorite dish of visitors when coming to Da Lat. Each pot costs about VND 200,000 (US$ 8.7) depending on the size. Beef hotpot is sold in many eateries, and each has its own way to prepare the beef and side vegetables, but in general, all beef hotpots have the sweetness from the bone broth and aroma from lightly grilled beef.
The hotpot uses lean meat, accompanied by beautiful square-cut pieces of young tofu. The meat is even more delicious when eaten hot, with a rich dipping sauce made from shacha.
A delicious beef hotpot must include green vegetables grown in Da Lat such as broccoli, cabbage and spinach. You should wait for the hot pot to boil, add the noodles, wait until it is well cooked, and eat it with broth, some vegetables, tofu and of course tender beef.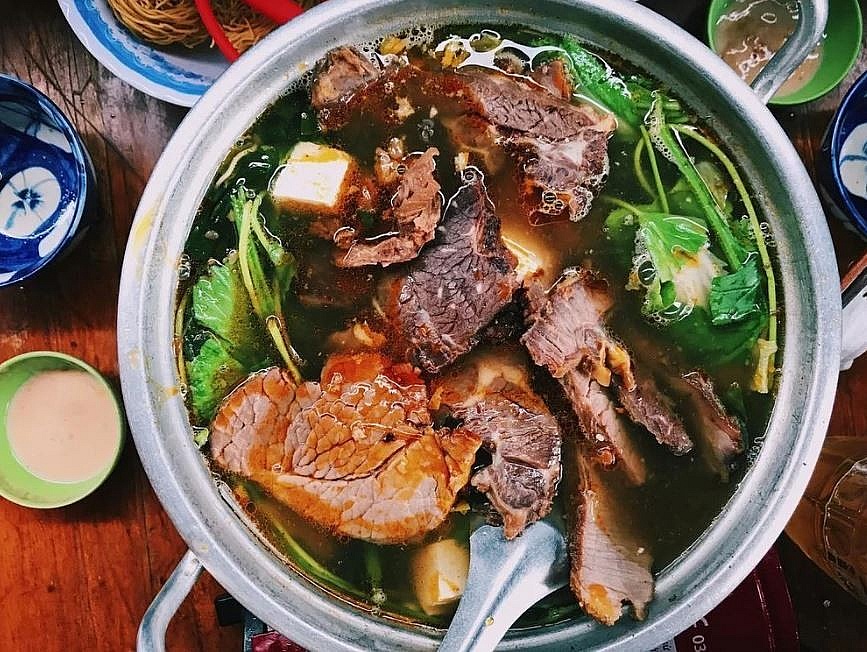 Photo: Bazan Travel