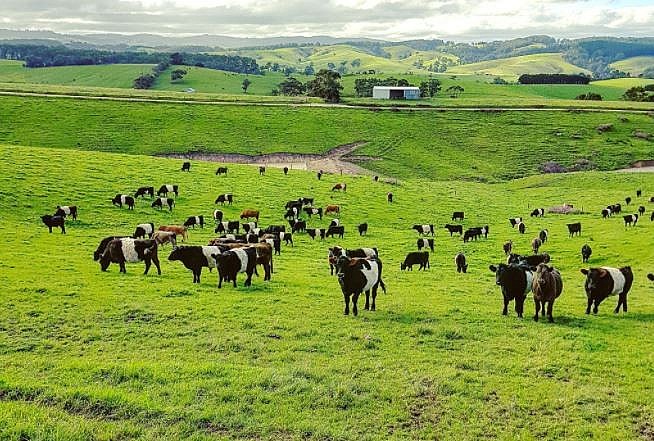 Photo: Vietnamnet
Her first lesson is love for animals
Do Thanh Thao (25 years old from Hanoi) married Mark Jackman (Australian). Thao's new Australian family owns a 200-hectare farm in Victoria, Australia, where they raise 300 cows, dozens of camels and many abandoned pets, such as dogs, horses, and birds.
When she first came to the farm, she got surprised to see how her 70-year-old parents-in-law work hard to take care of a dog with kidney cancer. 'My in-laws have taken care of the dog for 15 years. When his illness turned critical, the pain tormented him all night, my family had to take it to the vet, inject drugs so that he passed away in peace, no longer had to bear the pain. My parents buried him in the backyard, sometimes they still visit his grave,' Thao said.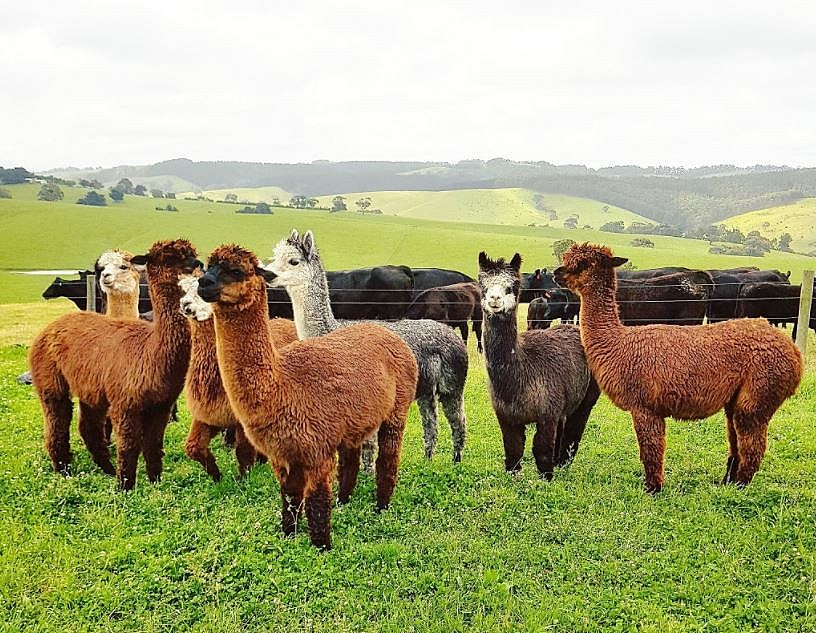 Photo: Vietnamnet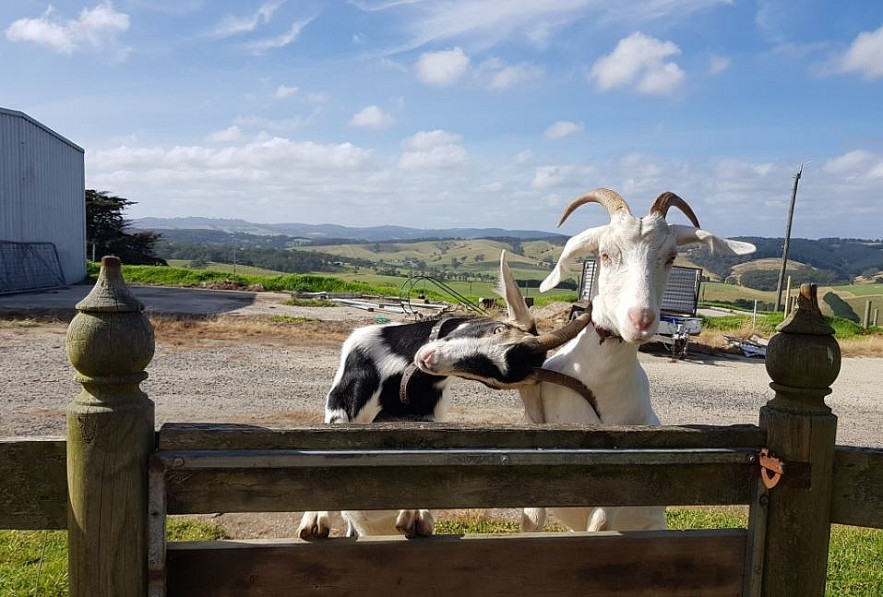 Photo: Vietnamnet
Her mother-in-law often talks about an old dog they raised when Mark was a toddler. One night, Mark slept in his own room, crying continuously for unknown reasons. It was the dog that woke his parents to take care of him. Since then, Mark's family felt a special kinship with all animals.
For the past 40 years, Mark's family has kept fostering dogs from the rescue station. Some are blind, some with cancer, some are abandoned since birth. Seeing how her husband's family cares and takes care of the unfortunate animals, the love for animals in Thao keeps growing.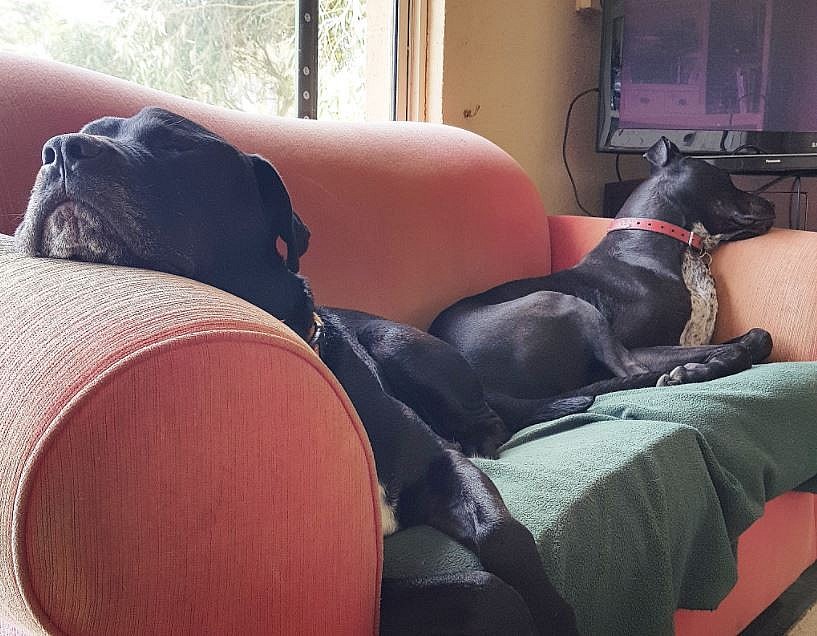 Photo: Vietnamnet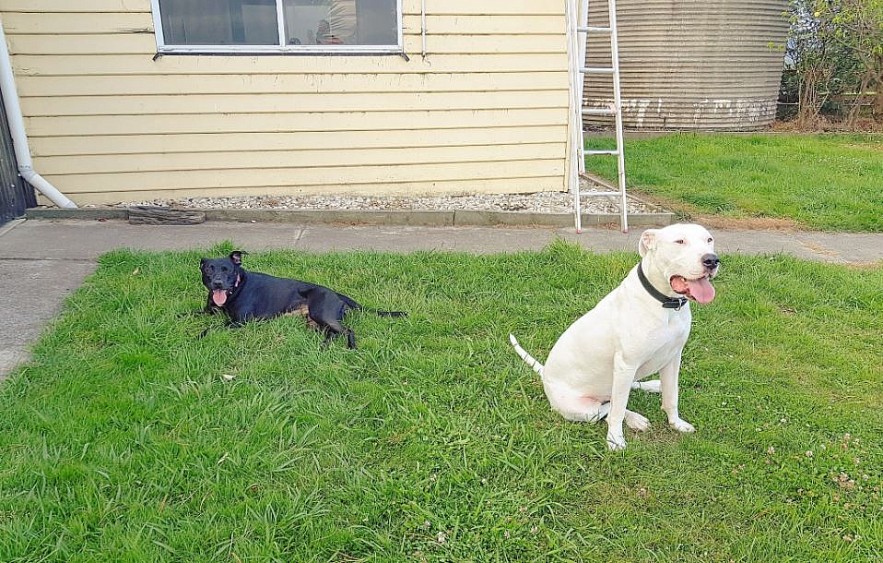 Photo: Vietnamnet
Become a better person for the pets
Thao and her husband adopted a white dog, named Kem, from the rescue station in 2019. The dog had been in the station for a long time. No one wanted to adopt such an old dog, but they decided to give him a home.
Their second 'child,' Mayo, was a dog that mistakenly ran into their barn. The couple struggled to contact the dog's owner, who told them to keep the dog because they were too busy to take care of him. Thao and Mark first turned down the offer, thinking that they already had enough pets on the farm. Then, seeing how badly the dog's owner treated his pet, they changed their mind.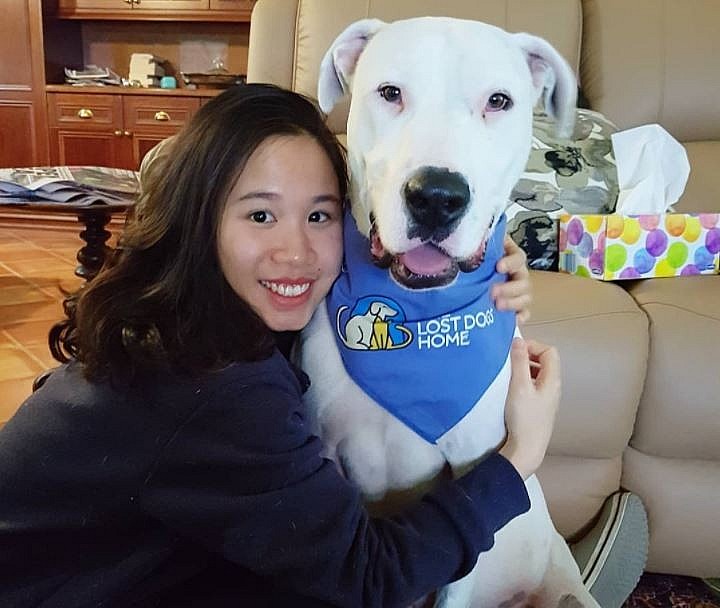 Photo: Vietnamnet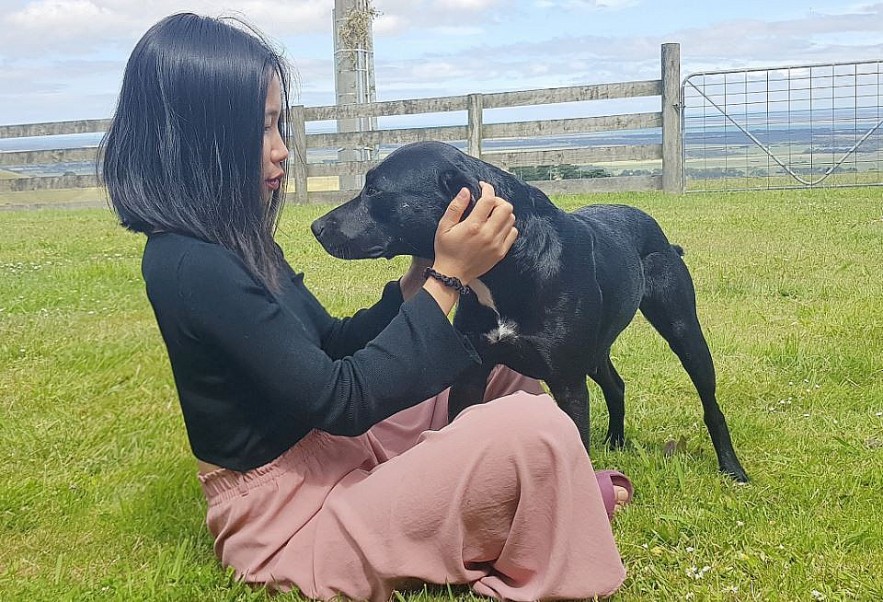 Photo: Vietnamnet
In addition to taking care of the farm, raising hundreds of cows and camels, the couple spends much time with the dogs every day. The two dogs are a big responsibilty but Thao is happy to help them.
'Kem and Mayo are well-behaved and quickly adapted to their new life. Kem used to have the 'only child' kind of behavior, but that changed once we adopted Mayo. Mayo joined the family on a cold day. Seeing the little dog shaking, Kem gave him his blanket. Kem and Mayo always show their caring and love for other family members,' Thao said.
Photo: Vietnamnet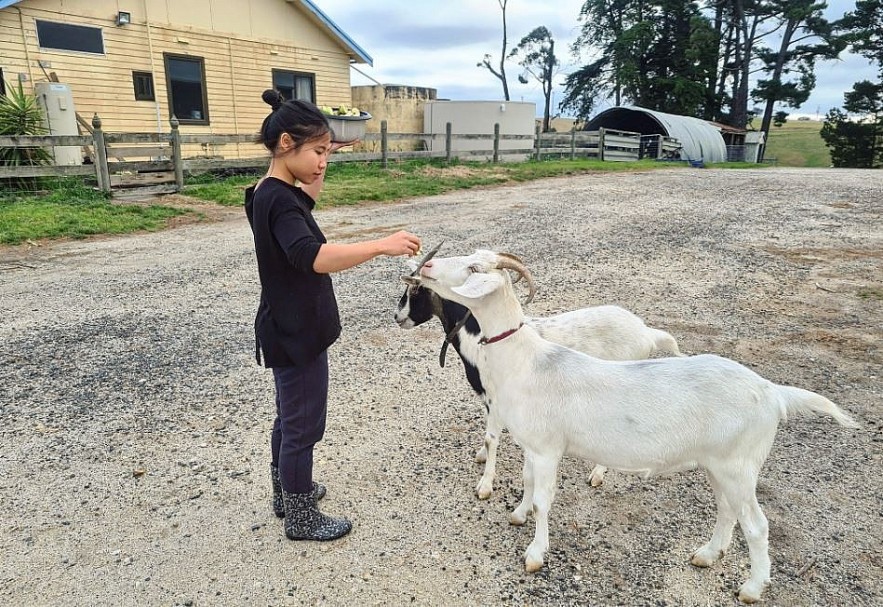 Photo: Vietnamnet
The home to homeless animals
Not only adopting the two dogs, Thao's farm is now a safe shelter for many abandoned animals including two old goats and three retired racehorses.
Thao said that adopting an animal did not only mean giving him a place to sleep and food to eat, but also about giving them the most comfortable spiritual life. Therefore, although many of her friends in Vietnam or Australia suggested opening a zoo-like service, her family refused. They want the animals to live in the most peaceful and natural way.
Thao sometimes takes videos and photos of animals to post on her personal social media page with a humorous description. Thao said that due to the current crowded 'family,' they cannot afford to take in any more animals, but she and her husband are trying their best to give their pets the best home.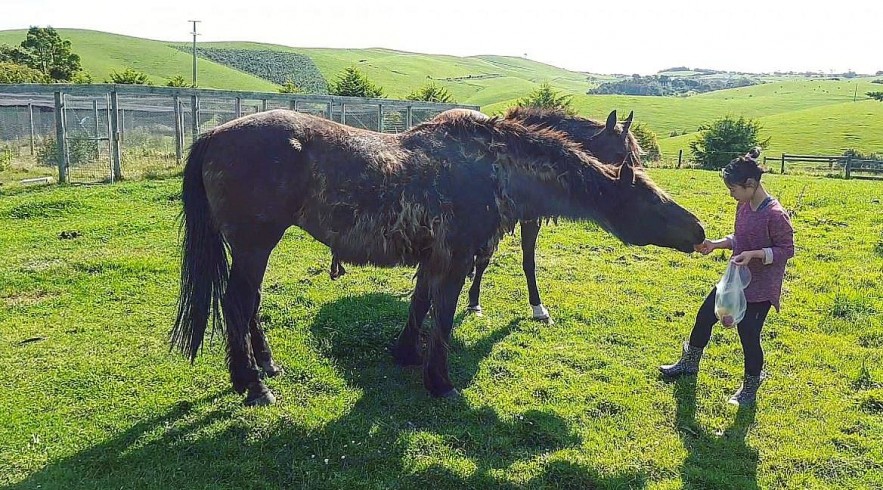 Photo: Vietnamnet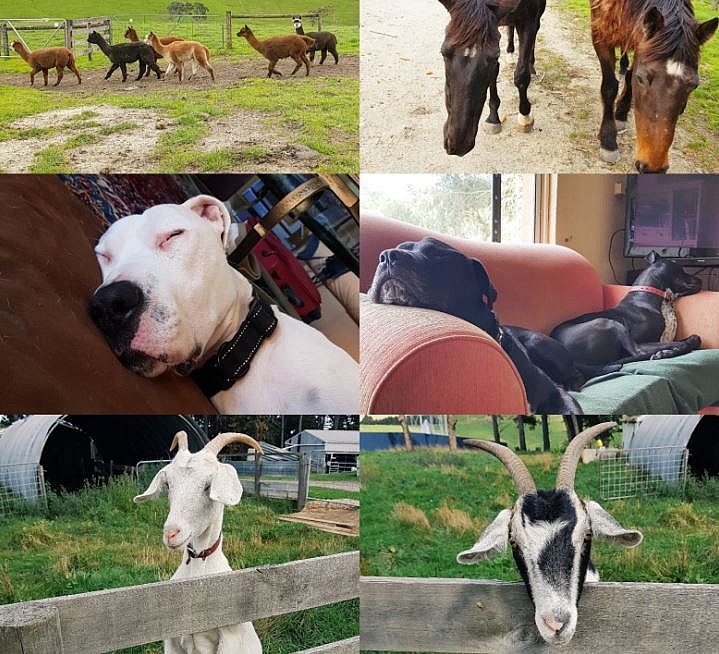 Photo: Vietnamnet