The Vietnamese Embassy in Slovakia recently held a ceremony to celebrate the recognition of the Vietnamese community there as the 14th ethnic minority group in Slovakia, according to VNA.
The ceremony was attended by members of the National Assembly and officials from the Slovak Ministry of Foreign Affairs, as well as Foreign Deputy Minister Le Thi Thu Hang, Chairwoman of the State Committee for Overseas Vietnamese, Vietnamese Ambassador to Slovakia Nguyen Tuan, and many overseas Vietnamese living in Slovakia.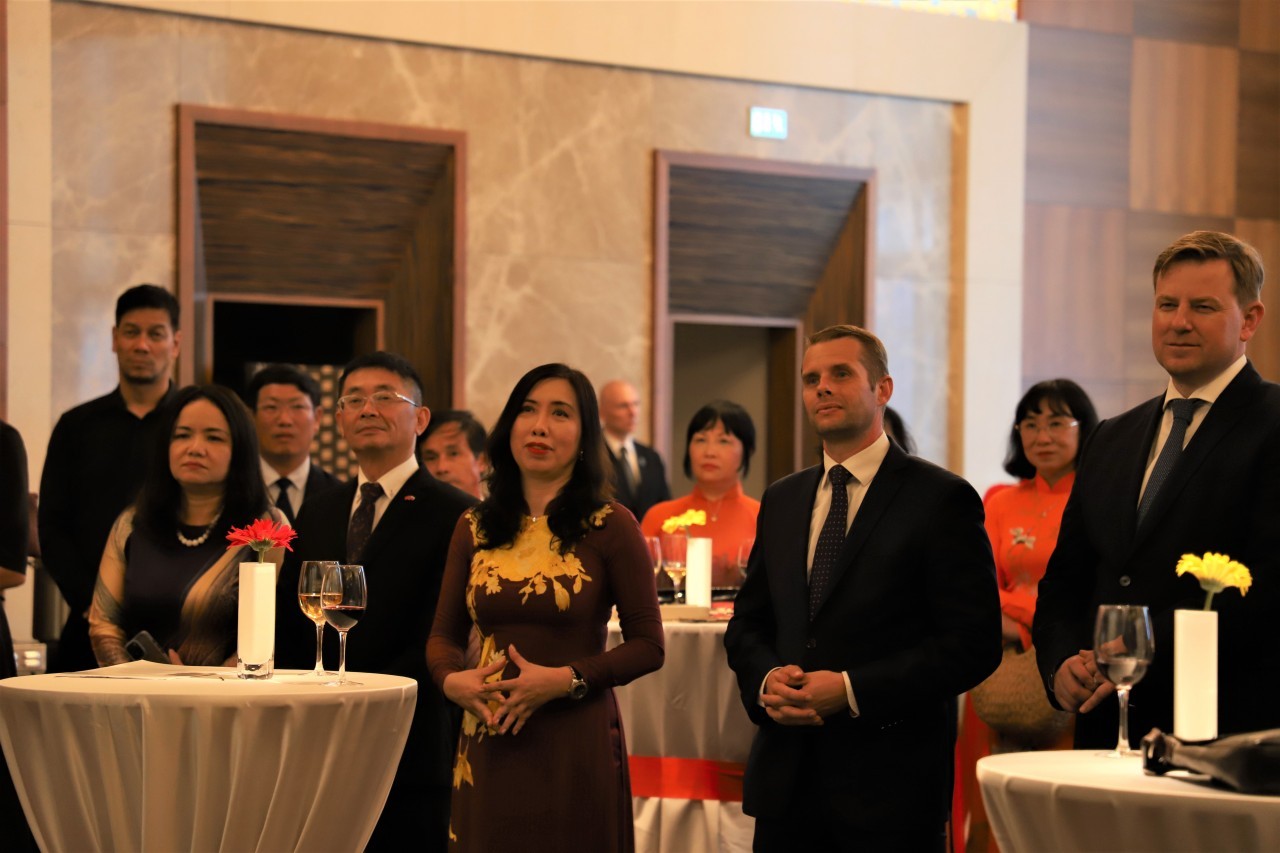 Ambassador Nguyen Tuan emphasized the active role of the Vietnamese community in Slovakia's development and its contribution to the friendship between Vietnam and Slovakia.
Foreign Deputy Minister Le Thi Thu Hang expressed gratitude to the Slovak government for its support and proposed continued support and favorable conditions for the Vietnamese community to integrate into the host country.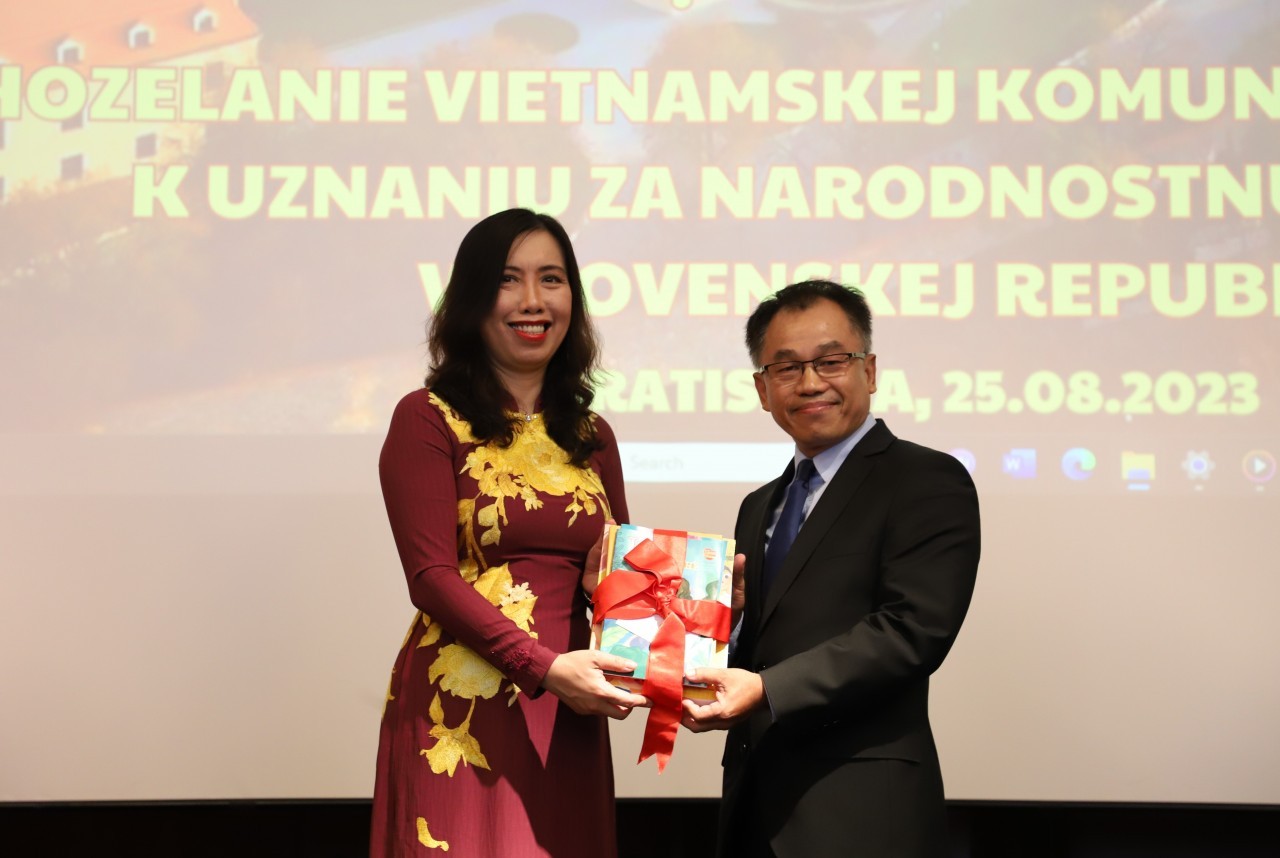 Hang also stressed the importance of the Vietnamese community abroad as an integral part of the Vietnamese nation and expressed her hope for their continued contribution to the development of both their host country and Vietnam.
Governor of Bratislava region Juraj Droba expressed his delight and readiness to support the Vietnamese community as an integral part of the European nation.
Chairman of the Vietnamese Association in Slovakia Vo Phuong thanked the Vietnamese Embassy, the Slovak authorities, and the people of Slovakia for their support and pledged to continue serving as a bridge between the two countries.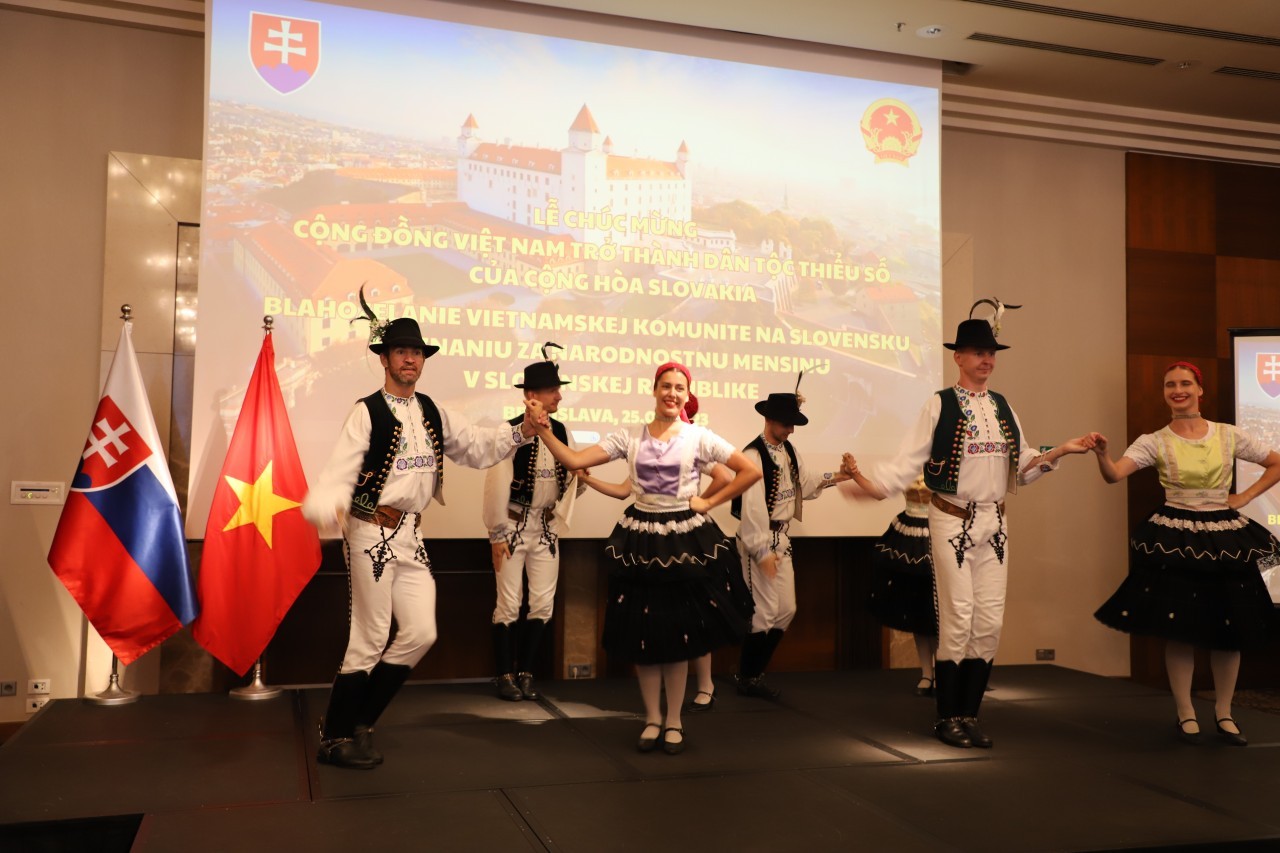 The Vietnamese community in Slovakia is the second largest recognized ethnic minority in the country, after the Czech Republic.
Vietnamese Minister of Foreign Affairs Bui Thanh Son sent a letter of congratulations to the community, and Deputy Minister Le Thi Thu Hang expressed her thanks to the Government Council for Human Rights, National Minorities, and Gender Equality of Slovakia.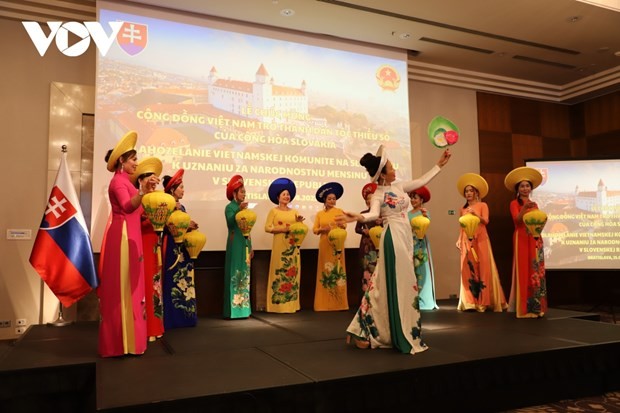 The ceremony was filled with joy, excitement, pride, and friendship between the Vietnamese and Slovakian people, with cultural performances and traditional dishes strengthening the connection between the two countries.