Pho bo (Beef noodle soup)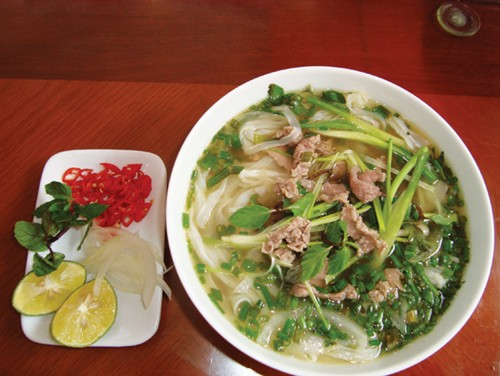 Photo: Tintucnamdinh
When it comes to Pho, most people would be reminded of Pho in Hanoi. Nevertheless, Nam Dinh is also well-known for Pho. Pho Nam Dinh is characterized by broth and beef slices which are skillfully processed by traditional recipes.
The sweet broth combined with soft noodles and beef slices creates an irresistible bowl of Pho.
Banh xiu pao (Char siu cake)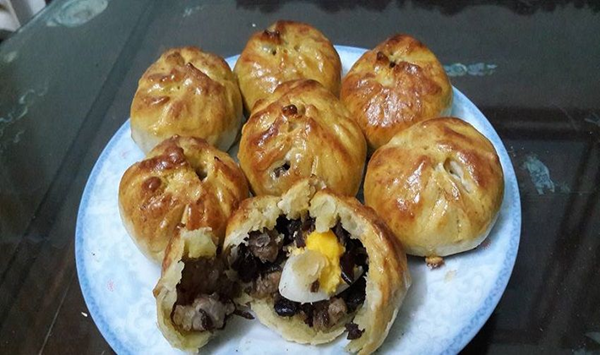 Photo: Tintucnamdinh
Banh xiu pao originates from China and has entered Nam Dinh for a long period of time. Banh xiu pao resembles a fried dumpling with the main ingredients including flour, meat, eggs, lard, and several spices.
Banh xiu pao allures visitors with the aroma of "xá xíu" (Char siu), the greasy taste of fatty meat, and the spice of pepper.
The cake is so popular that tourists can buy in every corner of the streets with the price of VND8000-VND10000 (US$0.35- US$ 0.43) each.
Banh nhan (Longan-shaped cake)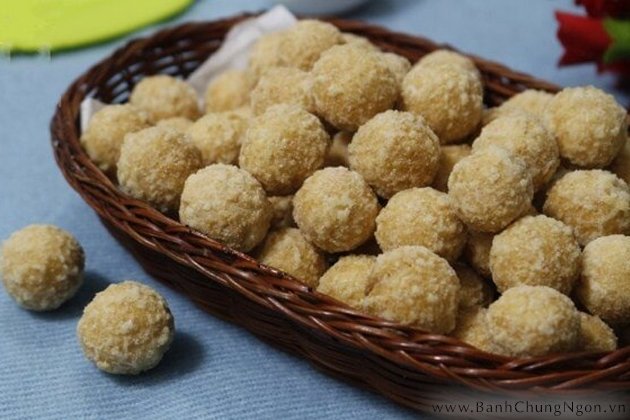 Photo: banhchungngon
The name of Banh nhan derives from the fact that it is round and looks like longan. Banh nhan is made from sticky rice, chicken eggs, and sugar. The eye-catching look along with the certain crisp level will surely make you try for more.
The dish has become an indispensable nosh of many youngsters, especially in the chilly weather.
Grilled fish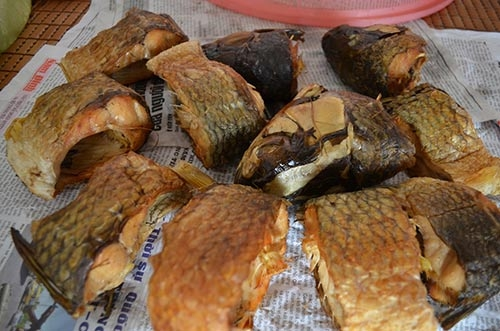 Photo: Danviet
Another delicacy in Nam Dinh that you shouldn't miss is grilled fish. The local people often eat this dish on important occasions such as the Tet holiday.
Grilled fish is grass carp (2 – 5 kg), or carp (1-2 kg). Before grilling, the fish is marinated with lemongrass, "lá mắc mật" (Clausena Indica) and ginger for about 30 minutes. Grilled fish has a golden color and a fragrant flavor of fish. If you travel to Nam Dinh, don't miss out on the opportunity to savor this scrumptious dish.
Bun dua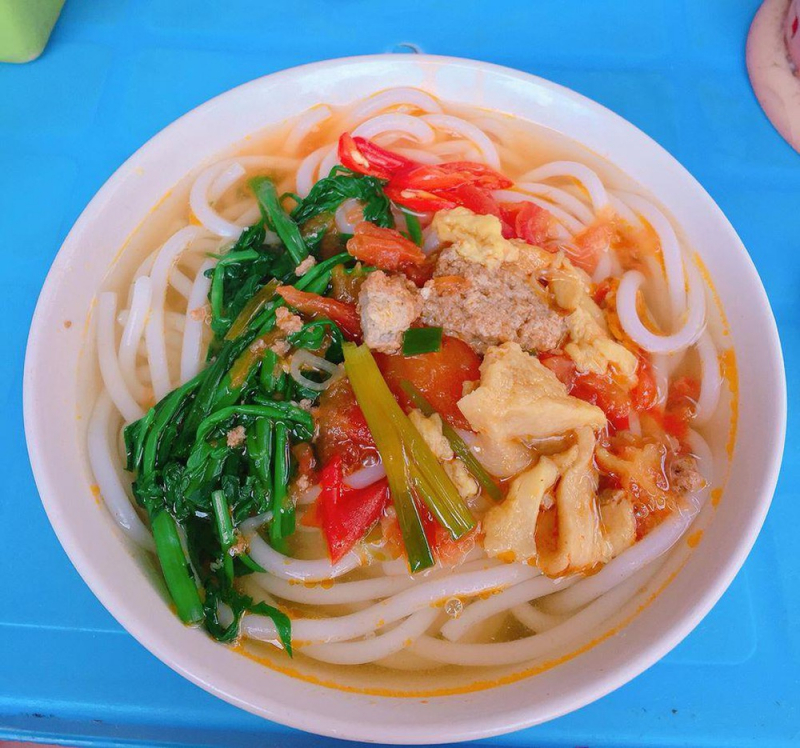 Photo: Tintucnamdinh
There are a variety of dishes from noodles across Vietnam such as Bun rieu cua (crab paste vermicelli soup), Bun bo Hue (Hue style beef noodles), Bun ca (fish rice noodle soup), etc. However, Bun dua (chopstick noodle soup) in Nam Dinh sounds to be strange to many visitors. The dish is called Bun dua since its noodles are as big as chopsticks. The certain toughness of noodles combined with sweet broth and herbs create a wonderful taste.
Xoi xiu (Char siu sticky rice)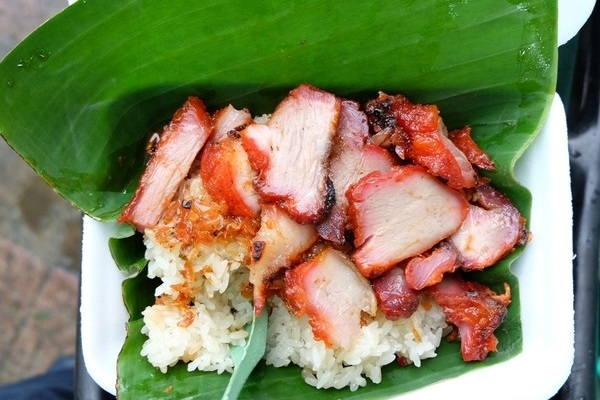 Photo: Vntrip
It would be a big shortcoming if you do not mention Xoi xiu (Char siu sticky rice) in the list of "must-try" delicacies in Nam Dinh. A standard portion of Xoi xiu (VND15000- US$ 0.65) includes sticky rice, Char siu, sausage, and a little spicy and fragrant sauce on top.
Xoi xiu is a favorite dish of many people, especially in winter. You can buy it at stalls on the streets of Hang Sat or Hoang Van Thu.