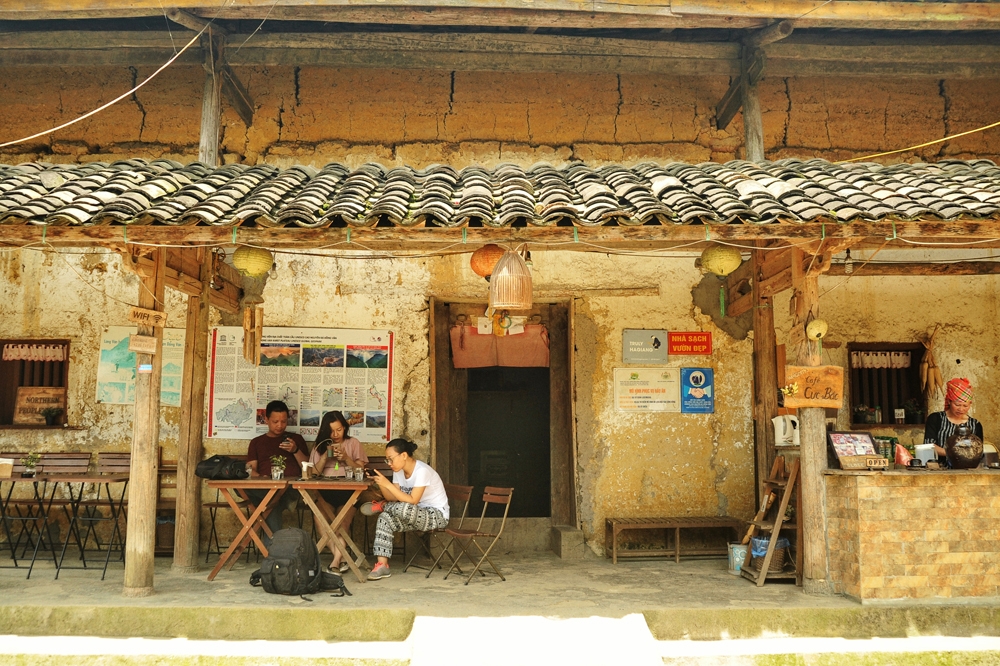 Cuc Bac cafe (Photo: VNE)
Cuc Bac café is located in Lo Lo Chai village, which is right under the famous Lung Cu Flag Pole – the northern border between Vietnam and China. Lo Lo Chai village is home to nearly100 households and some 450 residents. Cuc Bac café is, at the moment, the only coffee house in the area.
The café was built in 2015 by a Japanese man named Ogura Yasushy who had been living in Vietnam for years. With a special affection toward the northern province of Ha Giang, Yasushydecided to spend most of his savings on opening the uniquely-named coffee house, then handed it over to a local family to manage the business.
In the early days, Yasushy designed and built the coffee house from scratch, bought all the furniture and décor items. He even enlisted the help of a young woman from Hanoi to teach Ms. Luc Thi Van – the owner of the house who later would run the business on his stead – casual and business English and train her how to make coffee and other drinks.
(Video: Zing News)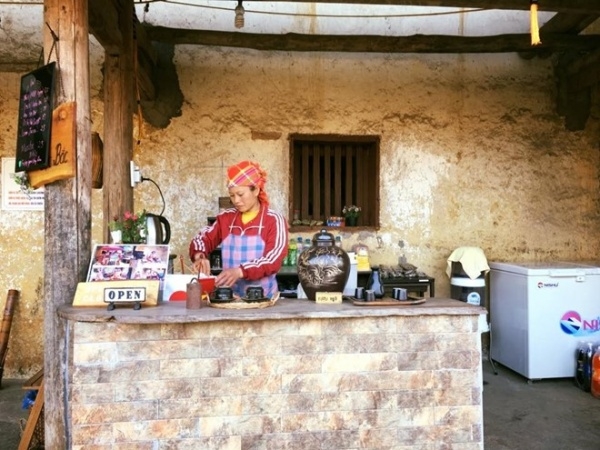 Ms. Luc Thi Van making coffee (Photo: PYS Travel)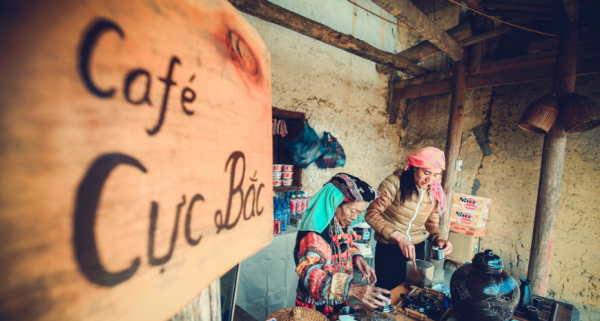 (Photo: PYS Travel)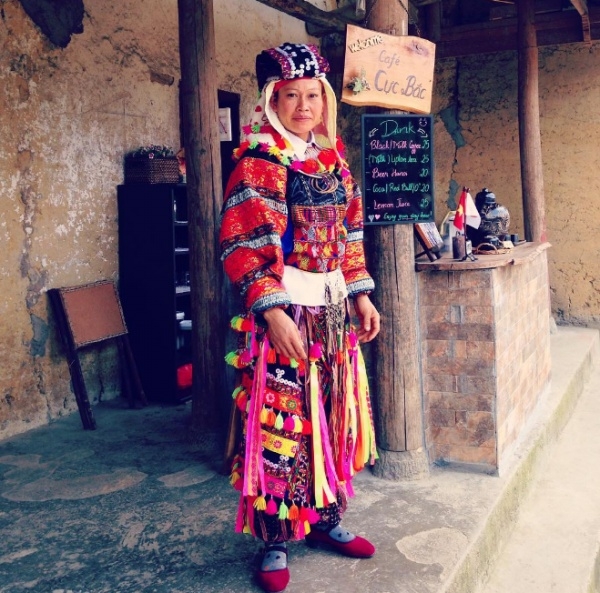 (Photo: PYS Travel)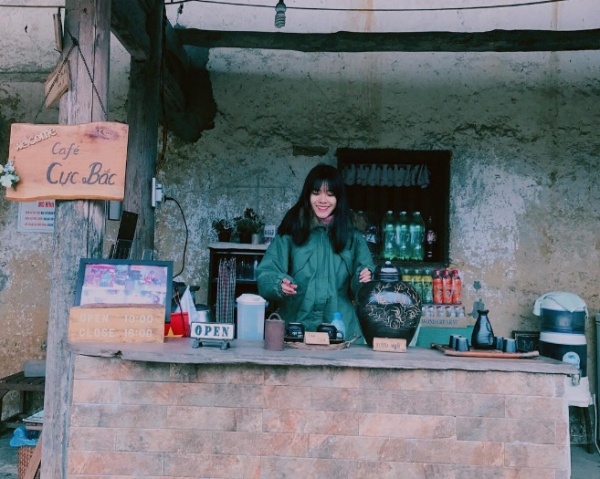 A girl checking-in at Cuc Bac cafe (Photo: PYS Travel)
Aside from the interior décor imbued with indigenous patterns, the Cuc Bac café is enveloped by stone fences, peach trees and a stone gate. The café itself is a "trình tường" house – the typical house of the northern ethnic minority people. Hence, from the very first step into the coffee house, coffee goers can admire the cultural values of local people.
Cuc Bac café has been a favorite check-in place of many Ha Giang visitors, including domestic and foreign visitors. With just 4-5 small tables, Cuc Bac café can accommodate some 10 guests at a time. It serves a wide choice of drinks, from the traditional fin coffee, the iconic corn wine of Ha Giang people, to Japanese matcha green tea. All are reasonably priced. Wifi access is also available.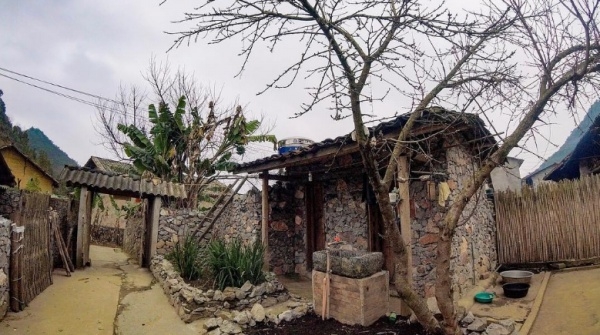 From the very first step into the coffee house, coffee goers can admire the cultural values of local people (Photo: PYS Travel)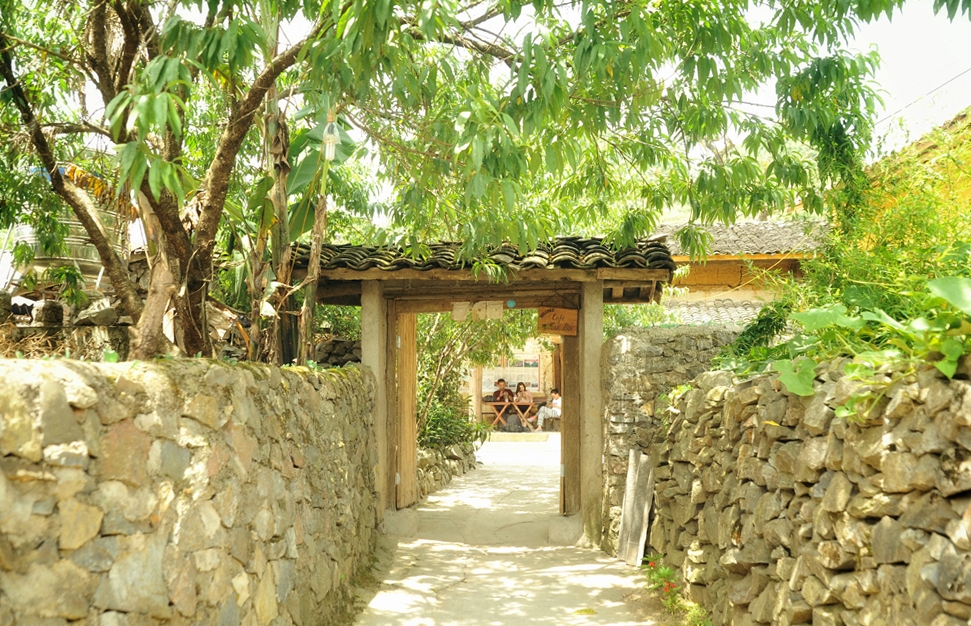 (Photo: VNE)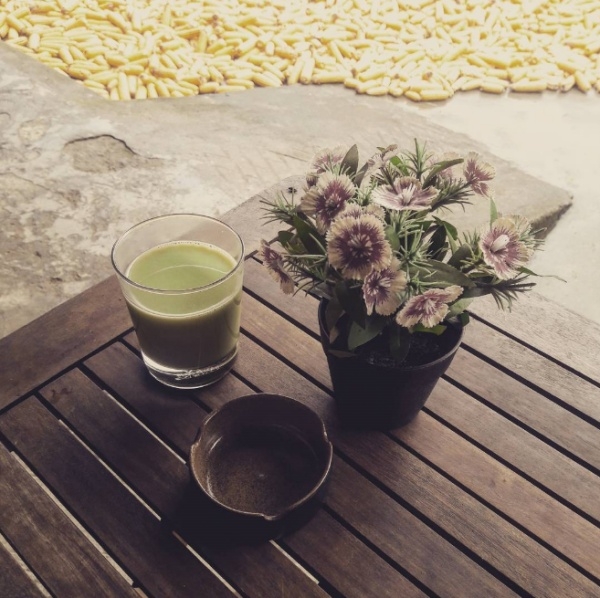 A cup of matha green tea (Photo: PYS Travel)