The outbreak of Covid-19 caused the world tourism industry to have a difficult year and suffered heavy losses. In order to survive amid the pandemic, many travel agencies, airlines and hotels around the world are constantly devising new trends to serve customers. Here are some of the most popular travel trends in 2020.
Virtual travel
Using technology in travel is becoming more and more common, and virtual reality technology will be one of the important applications to help visitors sitting at home still be able to travel around through the computer screen.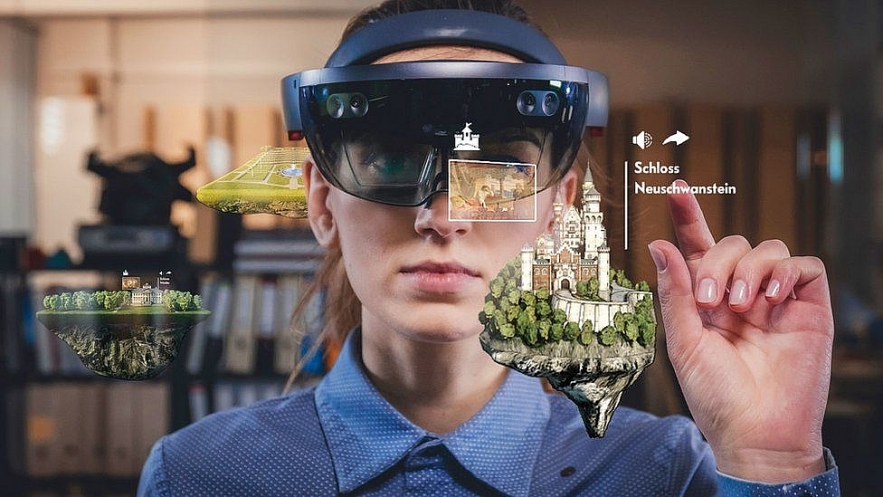 Microsoft Hololens VR glasses can show potential visitors six of Germany's most famous castles. Photo: BBC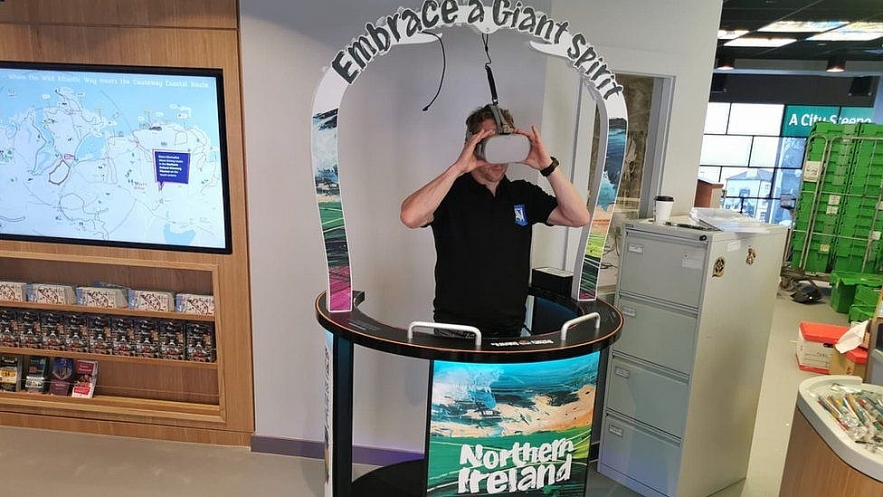 Tourism Ireland was using VR even before the pandemic. Photo: BBC
For example, you can take a virtual tour to Santa's village in Finland, or to hundreds of the world's best museums and galleries from MoMA in New York, USA, or to State Hermitage. in St Petersburg, Russia. Many people are excited about this new tourism trend to meet their expectation.
The trips "to go nowhere"
In early October, hundreds of passengers were packed for Eva Air's flight at Taoyuan International Airport. They weren't aiming for a single destination because the flight would land at the right place of departure. It is called a "travel nowhere" flight, taking hundreds of people to look around the island. Many airlines in other places also open to sell these "go nowhere tours" such as Singapore, Australia … Not only airlines, some cruise lines also plan similar itineraries at sea.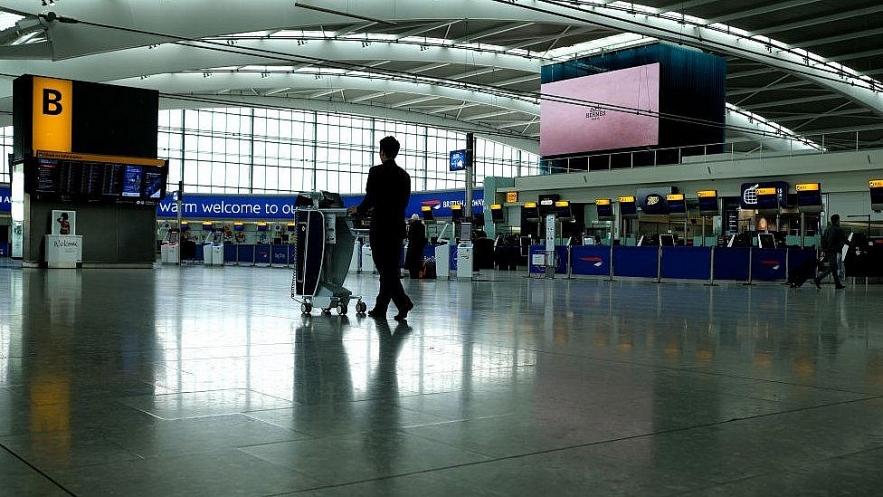 Airport terminals have seen fewer passengers since Covid-19 struck. Photo: BBC
It is a fact that the "travel nowhere" is an attempt by airlines and yachts to increase sales. The outbreak of Covid-19 caused many firms to go bankrupt or go into crisis. Organizing these activities helps them to have more income to survive through the pandemic as well as helps passengers satisfy their craving for going away.
Discount on public holidays
Before the pandemic, the discount in hotel and air tickets during holidays was always impossible. However, when the majority of tourists were unable to go anywhere, many parts of the world reduced to the lowest prices on tourism products to attract tourists. Many travel agencies are selling travel packages at a 40% discount to attract customers on a year-end or early 2021 holiday.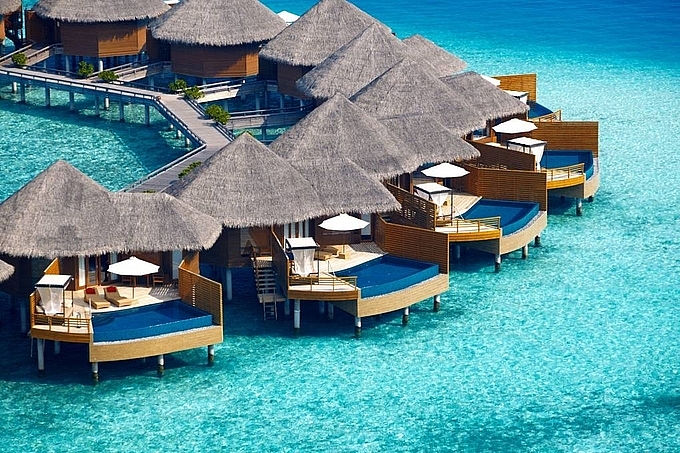 Photo: CnTraveller
Besides, many 5-star hotels around the world also offer discounts and incentives to customers. Take the Anantara Veli resort in the Maldives for example. Guests spend only 30,000 USD to to stay at this hotel with another person for an unlimited number of days in 2021. In addition to free breakfast, guests receive many discounts for lunch, dinner and other services in the hotel like spa. Many people believe that this is too cheap for a luxury destination like the Maldives compared to conditions before Covid-19.
Travel to remote places
In order to protect themselves from the epidemic and still satisfy the passion for travel, the rich people in the world have spared no money to spend on luxury travel packages in remote places. It may be an island located in a remote island in the sea, where there are vast resorts that welcome a certain number of tourists. People come here for relaxing or working remotely to keep out much of the world struggling with the epidemic. Thailand and Maldives are among those countries offering this service.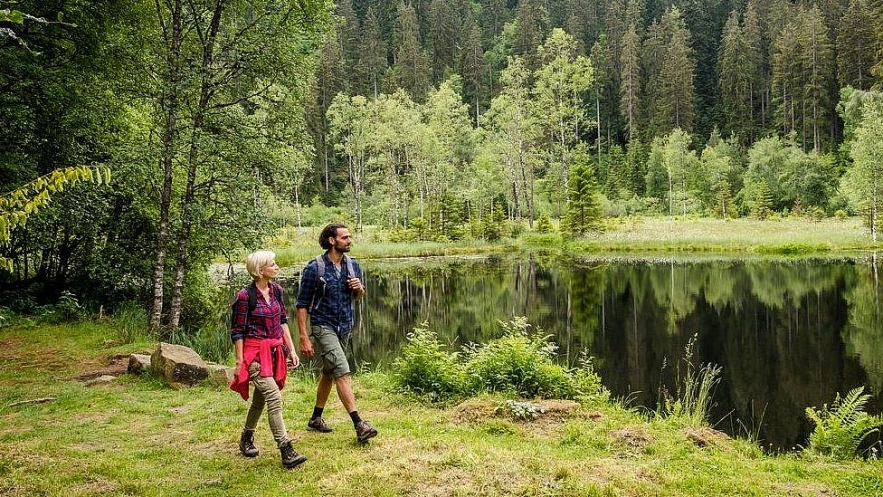 Photo: BBC
The unprecedented flexibility in booking, flights, tours
Travel, transport, and accommodation agencies face a major threat from tourism bans in other countries. Therefore, 2020 is the year when travel business units have to pamper their guests to their best, with the highest degree of flexibility for refund, cancellation or change of booking dates, tickets … If it is unlikely to refund, the voucher will be provided with an extended validation, which ensure that guests can use it for travel in the future.
Photo: BBC