The stretch of Nguyen Van Huyen street in Starlake – Ngoai Giao Doan (Bac Tu Liem District) apartment building in recent months has become a check-in point that is usually sought by many young people. Making impression with 3 vast white thatch grasses, this area is about 8 km from the center of Hanoi.
The white thatch grasses have an irresistible attraction to those who love nature in any time of passing along.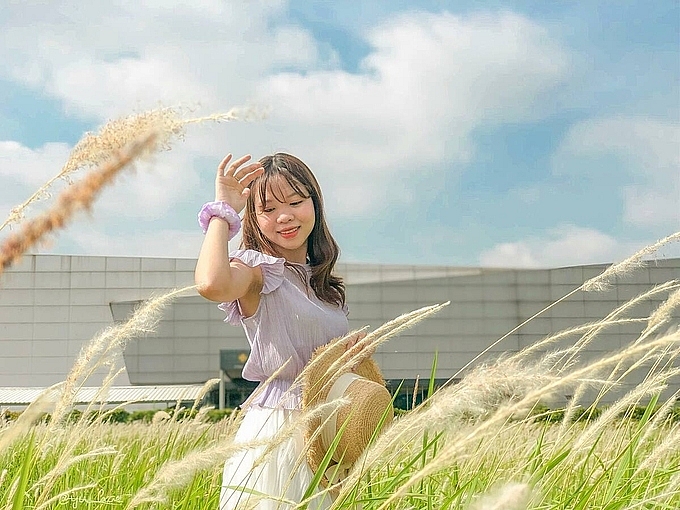 Photo: Ngan Ha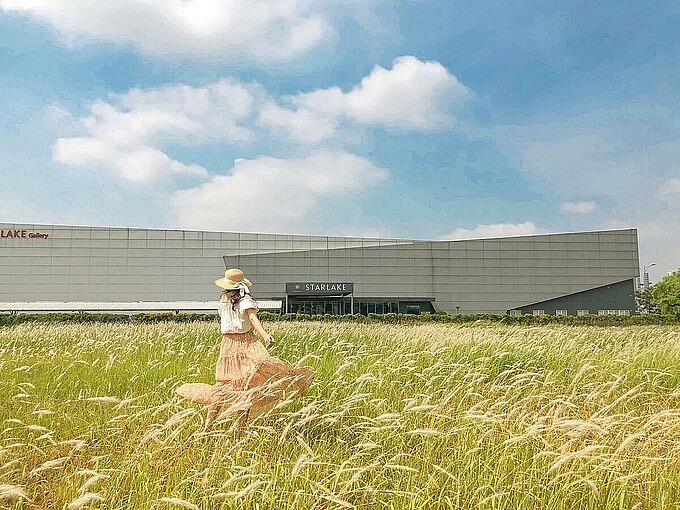 Photo: Ngan Ha
Nga Em, a pedestrian, revealed that around 17-18:00 p.m every day, on the way back home from work, she prefers to slow down and to relax after all tiring working days. "My photo shows me standing near the edge of the road. I hope that everyone coming later also ensures not to spoil the landscape and grasses".
The immense grass gets full view of the sunset, so it is very suitable for taking pictures or recording commemorative clips. Best shooting time is from 16 – 18 p.m. Many young people have made great efforts to prepare accessories, dresses and cameras to have unique check-in photos.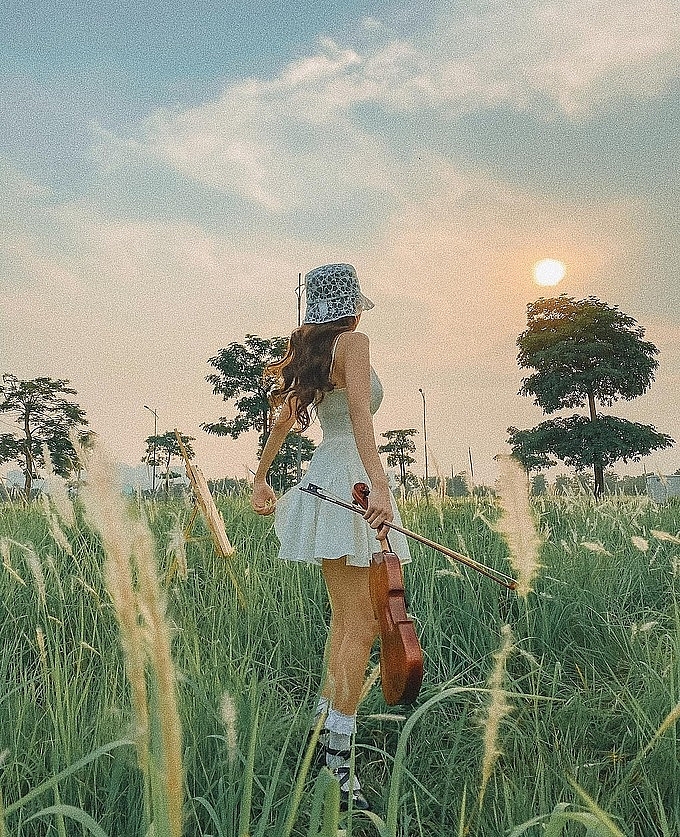 Photo: Lan Huong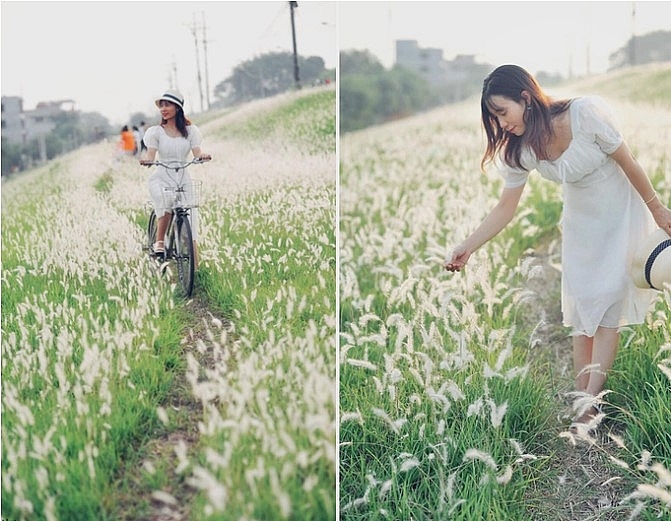 Photo: Thi Phuong Phuong
Another justification is the Lien Mac dike slopes located in Bac Tu Liem district, which is about 10 km from the center of Hanoi. The thatch grass here blooms in white color like flowers creating a peaceful and romantic scene. Although stretching only over 1 km in length and lying right on the main road, this dike has recently attracted tourists to visit and take impressive pictures.
In the late summer, the slope of Ngoc Thuy dike, Long Bien District is also covered with a green and white color of grass. The road is located along the residential area so it is attractive from children to adults to admire the scenery and to take pictures.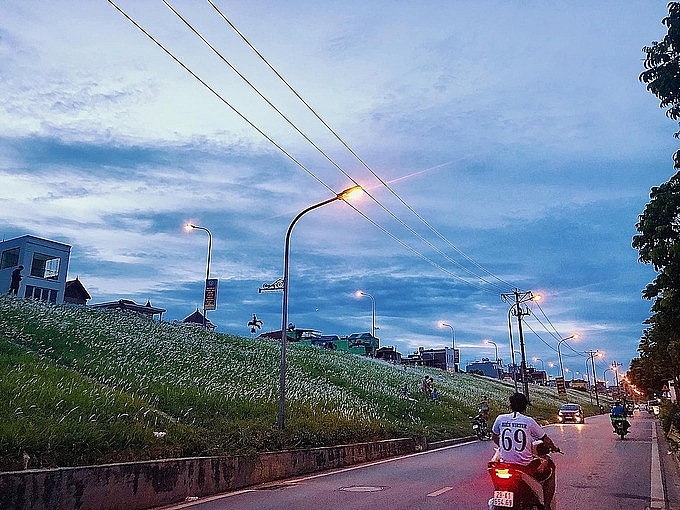 Photo: Huyen Trang Dang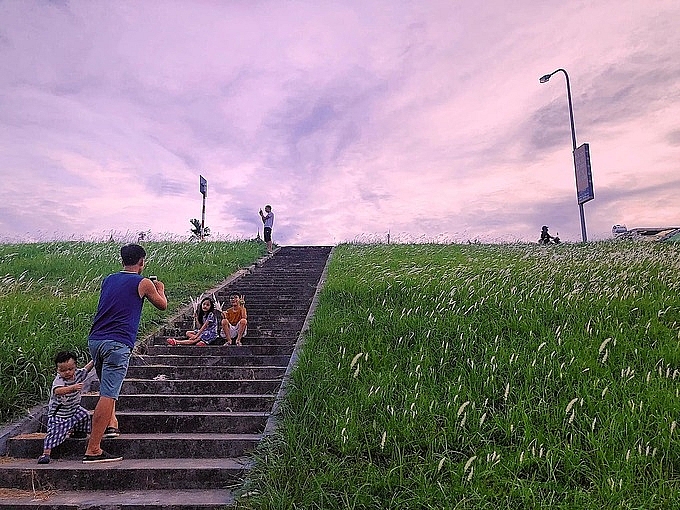 Photo: Huyen Trang Dang
In the afternoon, on clear and sunny days, the dike scene is even more poetic when the sun sets and covers purple pink over the sky. This area is about 7 km from the center so you just need to cross the Long Bien Bridge along the dike.