Meaningful wishes for Vietnamese Women's Day
Wishes for mom
– Every Home, Every Heart, Every Feeling, Every Moment Of happiness is incomplete without you, only you can complete this world. Happy Vietnamese Women's Day!
– A beautiful woman, a great friend and a wonderful mother. You are all this to me and much more… I feel so lucky and proud to have a mom like you.
– I am blessed with have the best mother in this world who is also an inspiring woman. Wishing a very Happy Vietnamese Women's Day to you mom.
– Dear mom, you deserve all the happiness and smiles in this world because you did the best to keep us happy… Happy Vietnamese Women's Day to you.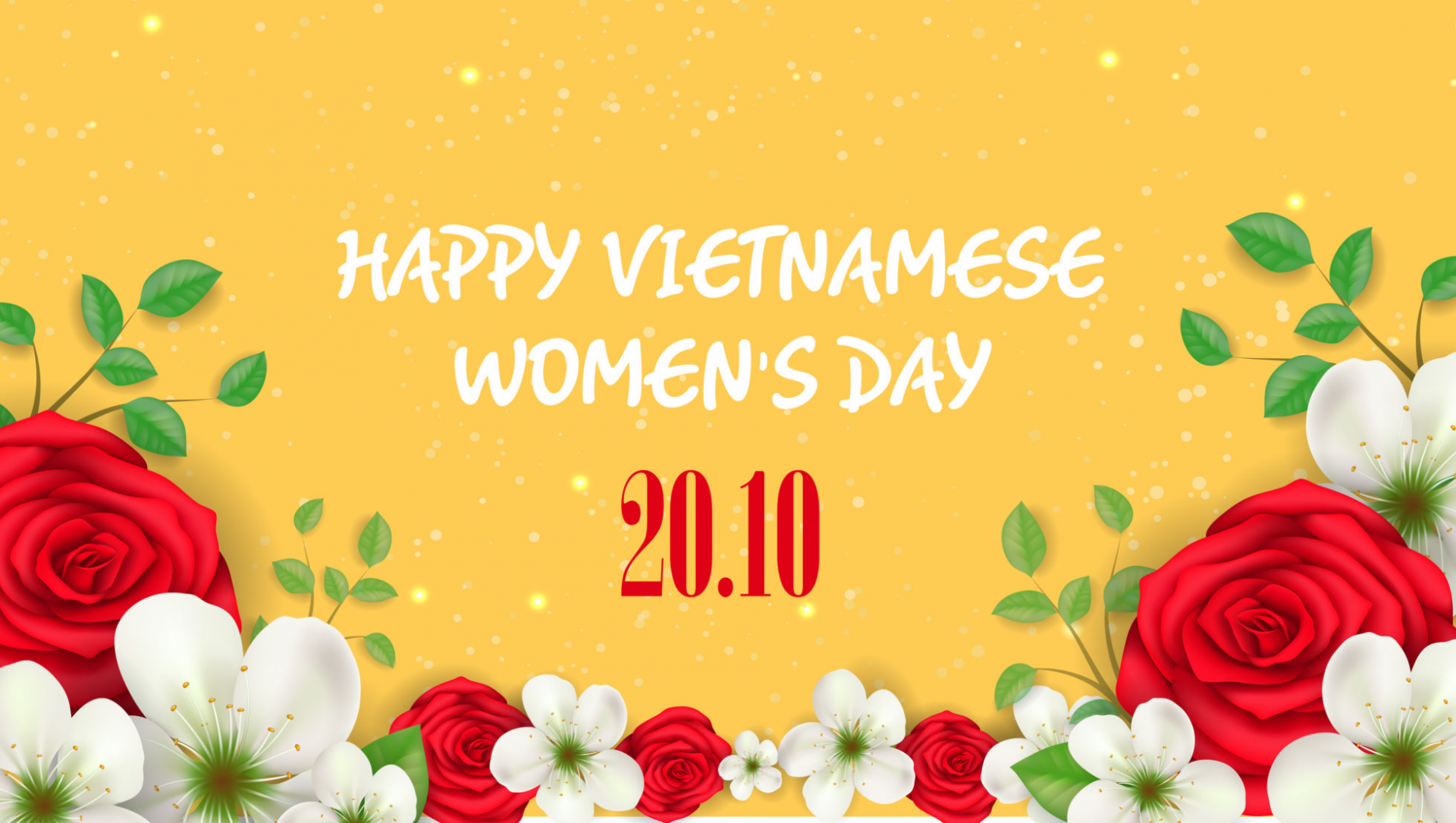 – Strong women chase their dreams and make them a reality and women who sacrifice their lives for their children are also very strong… Happy Vietnamese Women's Day to you mom.
– I have no words to thank you for being the best mother full of love and care, concern and affection… You are truly the best… Best wishes on Vietnamese Women's Day 2019.
– On Vietnamese Women's Day, I want to thank my mom for giving me the best life and raising me with so much love.
– I wish I could be as wonderful a person as you are. I wish I could be as strong as you always have been… Wishing a very Happy Vietnamese Women's Day mom.
– While you were working hard to be the best daughter, best wife, best employee, you also worked very hard to be a super mom… Love you for everything… Happy Vietnamese Women's Day.
Wishes for wife and girlfriend
– For all the times you've brought a smile and made my days seem brighter. For sharing ups and downs with me and making my burdens lighter. For doing the caring things that make a special friend. Your friendship is a joy. I wish it never ends! Happy Women's Day.
– Feel special, unique, on top of the world… it's your day!! Happy Women's Day my girl.
– Sending you wishes to say you blossom up the world around me! Happy Vietnamese Women's Day.
– Just wanted to thank you from bottom of my heart for all things you do! Happy Women's Day.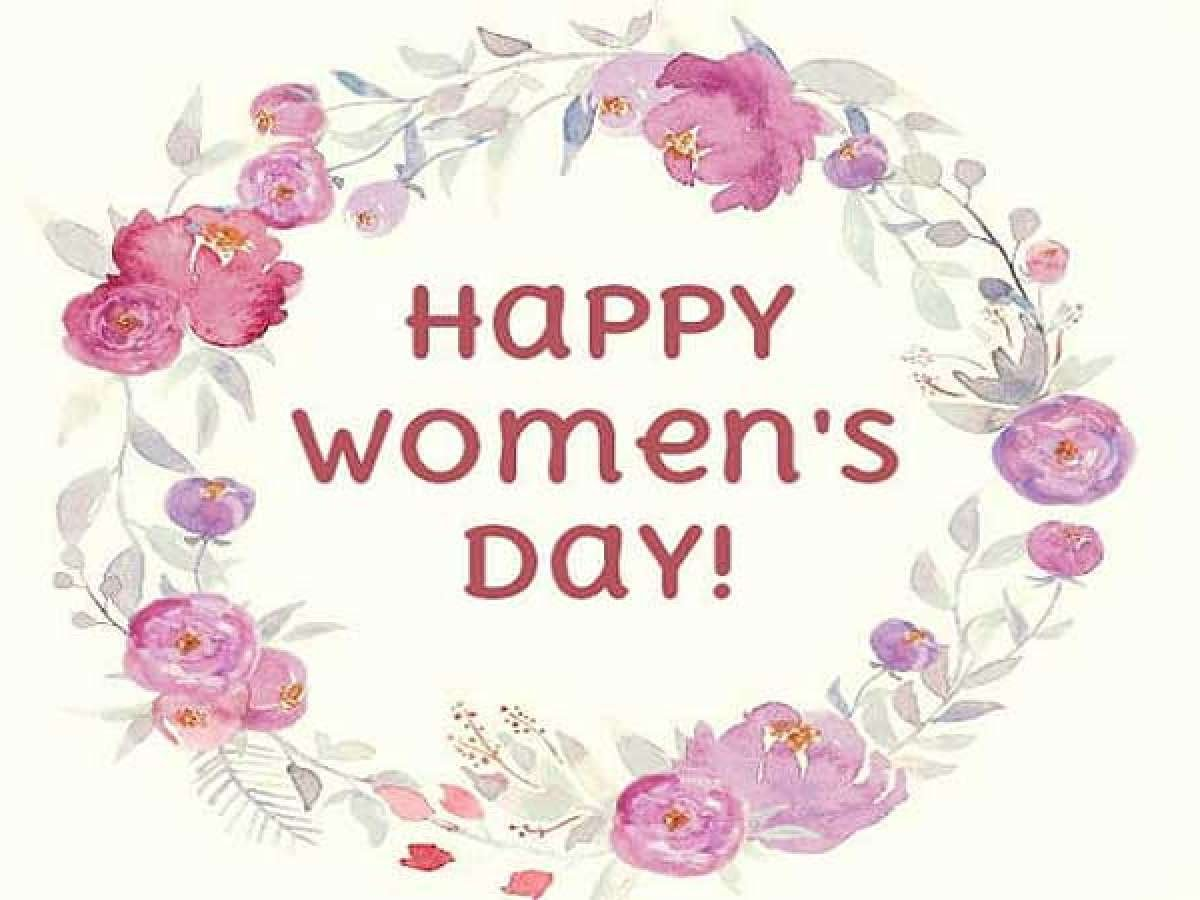 – No matter from which angle I look at you, you appear to be an angel and Women's Day is the perfect to say: I am so lucky to have you in my life.
– Happy Vietnamese Women's Day to the one who has stolen my heart.
– Holding your hands, feeling the warmth of our togetherness, sharing sweet secrets of love. Sweetheart, with you every moment seems like an everlasting dream. I love you!
-Side by side or miles apart, you are always on my mind and close to my heart.
Wishes for female friends, colleagues,…
– For many people, the word friend is just a sequence of letters. For me, it is the source of happiness and strength because of you. Happy Vietnamese Woman's Day.
– You have everything in you and that's reason enough why the world is celebrating your day. So follow your dreams, aim high and reach for the sky.
– This is your day! So rejoice, because you deserve to be happy!
– On women's day what can I wish for, but the very best for you! Happy Women's Day.
– Wishing a very Happy Vietnamese Women's Day to the most amazing women I know.
– A wonderful person and a great friend. It's a blessing to have both of them in you! A very Happy Women's Day to you.
– On this special day, celebrate life. Take a break from your busy schedule. Let your hair down, have fun and do what your heart says. Coz today is your day. Have a great Women's Day!
Meaningful gifts for Vietnamese Women's Day
A bouquet of flowers
A bouquet of fresh flowers accompanied by a greeting card will be one of the gifts that make you feel happy on Vietnamese Women's Day 20 – 10.
Buy for your mother what kind of flowers you like and surprise your mother by sending that bouquet to your mother's office. Facing the admiration of the surrounding colleagues, she will surely feel extremely happy and proud.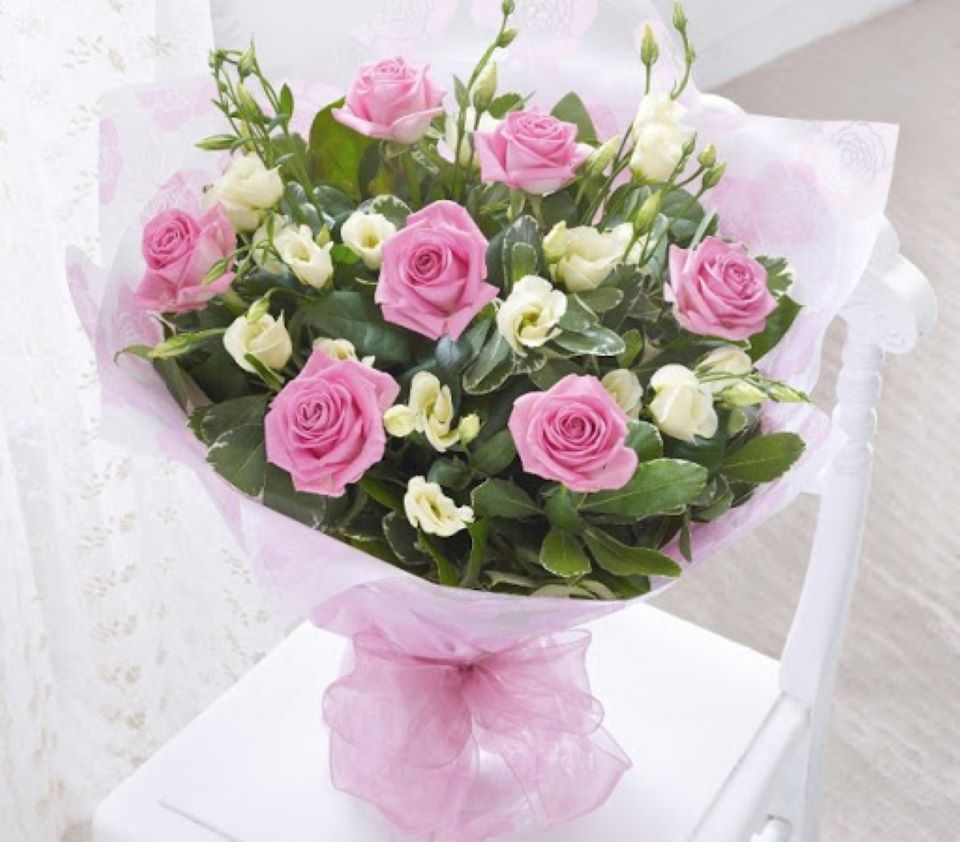 Or simply return home to meet your mother with a bouquet of flowers in your hands, or plug a beautiful flowerpot into your house before your mother comes home from work. These simple things are enough for you to feel your concern and love for your mother.
Clothes, accessories
Mother is often very busy with family work such as taking care of grandparents, daughters, cleaning the house, cooking. So her spare time is very little, especially for the time to buy shopping. You can buy her a nice dress, a shirt or a handbag so she can wear work and play.
If you have more time, on October 20, you can ask your mother to go shopping, so that your mother can choose items according to your preferences and buy them as gifts. Not only do you have a meaningful gift for your mother on the occasion of Vietnamese Women's Day October 20, but you also have fun and happy moments together.
Cosmetics
No woman is not interested in her beauty. Especially for a person who is always stressed out with the work of society and family work, with the imprint of time and age, the cosmetics are one of the most meaningful gifts you can buy for mom.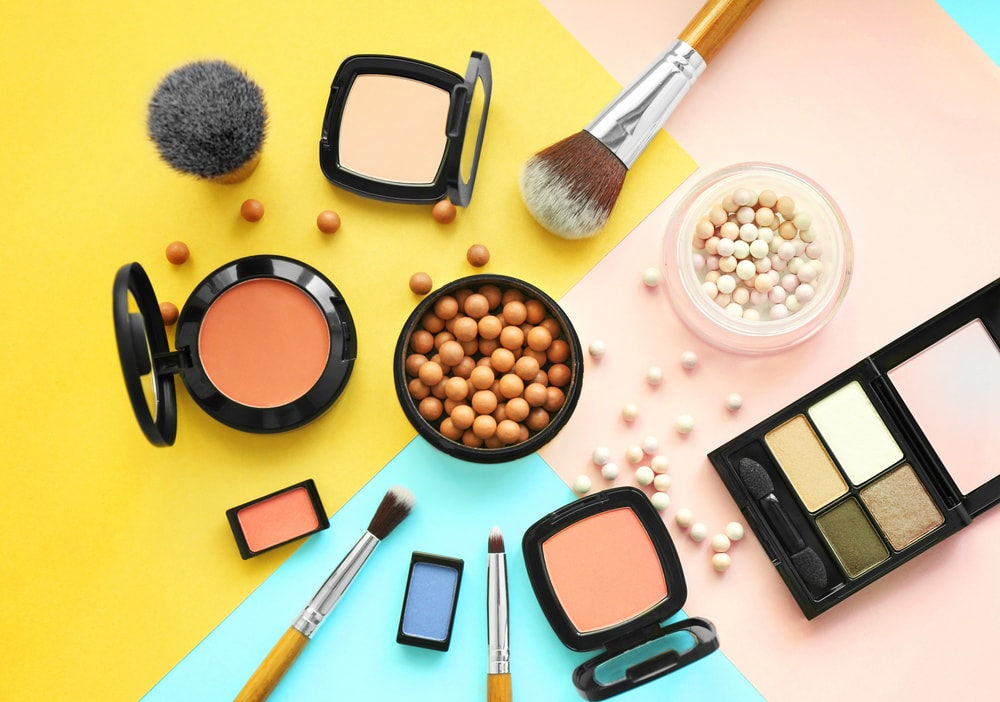 A person who should not use cosmetics from too many different brands will not work and sometimes cause bad effects. So watch what kind of cosmetics you are using to buy a similar cosmetic, suitable for your skin type. You can buy your mother a bottle of lotion, anti-wrinkle cream, anti-aging cream or a bottle of fragrant perfume.
Handmade gift
No need for fancy and expensive gifts, a small handmade gift made by your own hand is enough to make you feel happy on Vietnamese Women's Day 20 – 10. I'm sure the first person doesn't want you to have to spend a large, expensive sum to buy mom's gifts. Especially when you are still in school or your family's economic situation is not really complete, handmade gift is the perfect choice.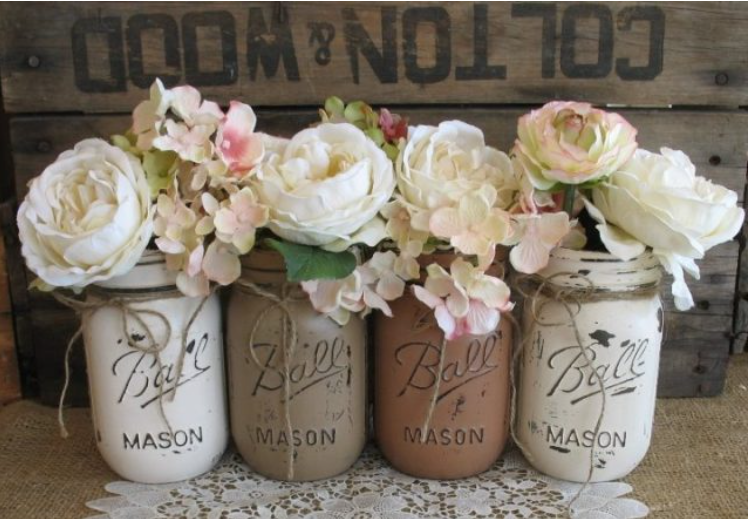 You can make a lovely card for your mother, write down the words of love, give wishes to your mother. Or make an aromatic bag with a nice scent, you can put it in a bag, in the bedroom to always feel comfortable and relaxed. A paper bouquet, a homemade photo frame with family photo frames will also be beautiful handmade gifts for Vietnamese Women's Day 20-10.
Family meal
In the family, the mother is usually the one preparing the meals. So on Vietnamese Women's Day October 20, go to the kitchen to cook delicious dishes for your mother. During that time, she can rest and relax after busy, stressful work and family.
You can combine with your brother, sister and father to create this meaningful gift. He went to the kitchen to cook, the people cleaned the house, the person rubbed, punched his mother's back to feel comfortable.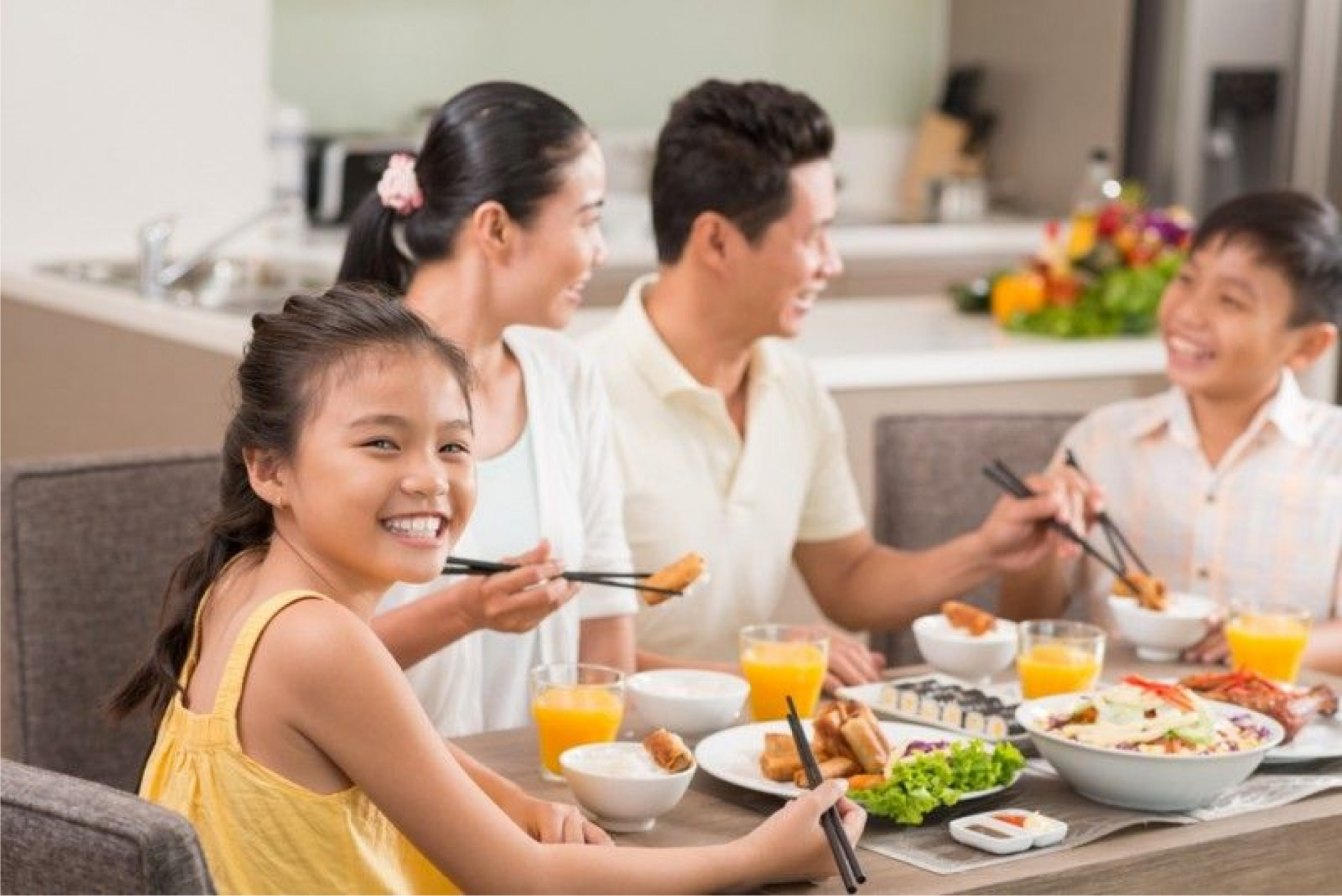 In addition, you can let your mother watch an interesting movie, go shopping with friends or sleep deeply while waiting for you to complete a delicious and beautiful meal. Certainly, this simple gift will make your mother extremely touched.
Family outing
You can plan a trip or a picnic for mom to relax. If there is no time, then your whole family can go to amusement parks, shopping centers or watch movies together, attend a music show.