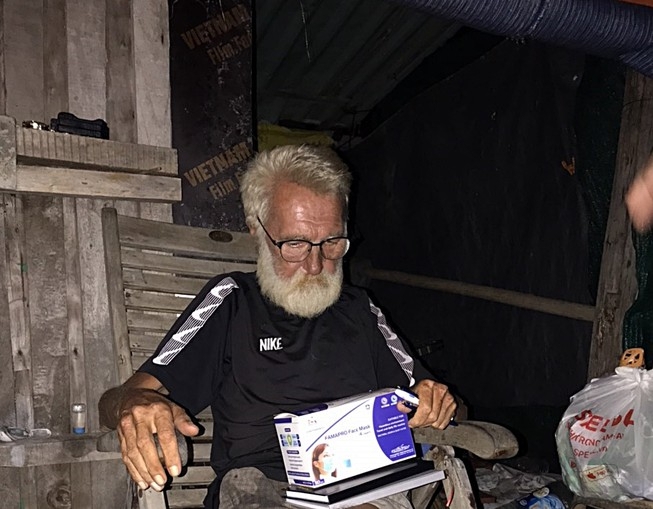 Andrey A got stuck in Mui Ne, southern Vietnam during his trip (Photo: Travelmag)
Mr. Andrey traveled to Vietnam in late 2019. His travel plan was somehow disrupted with the advent of the coronavirus shortly afterward, given the stringent stay-at-home order, numbers of tourist sites to be closed and international flight came to a halt. The 65-year-old, thus, got stuck in a foreign country with just a small sum of money left in his pocket. Things went worse as Andrey got into an accident in March and was under lengthy hospitalization.
"Because of this, I struggled a lot, both physically and financially. A monthly VND 5 million pensions (US $216) could not afford me both a stable accommodation in a hotel and daily meals", he said. "Thus, I just wandered along the beach, asking for people to let me in".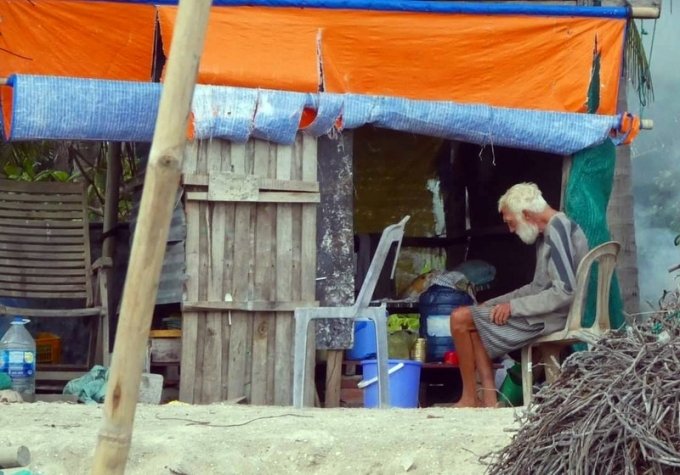 He moved in with a poor old couple (Photo: Travelmag)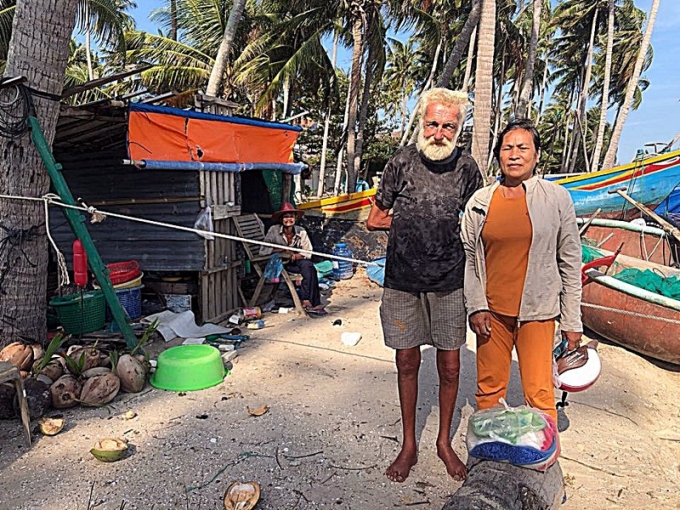 (Photo: Travelmag)
Andrey was fortunate enough to meet Mr. Do and Mrs. Chin, who nodded to his request. It's been 6 months since Andrey moved in with Do's family. Do and Chin are both fishermen who also scrape by day by day though, they still give a strange foreigner free accommodation and feed him three meals a day.
Nearby neighbors occasionally bring the family freshly-caught seafood "to treat the unfortunate Russian man". Despite all the language and cultural differences, Andrey, Do, Chin, and the locals get on very well and are always willing to support each other.
"I also chip in some money for daily food", Andrey said. "I have no clue when I could fly back to Russia. They are no doubt my lucky stars in Vietnam. This will probably one of the most unforgettable trips in my life".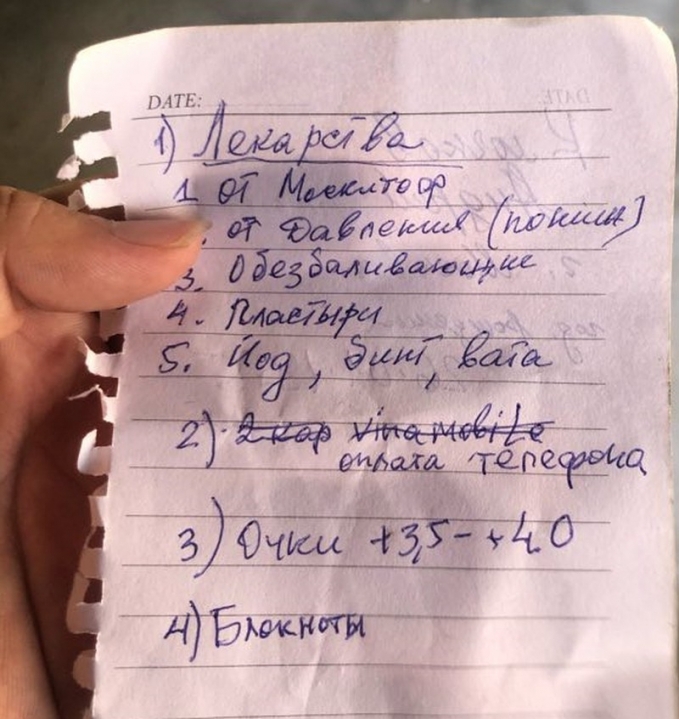 Andrey jotted down a long list of needed items during his stay in Mui Ne (Photo: Travelmag)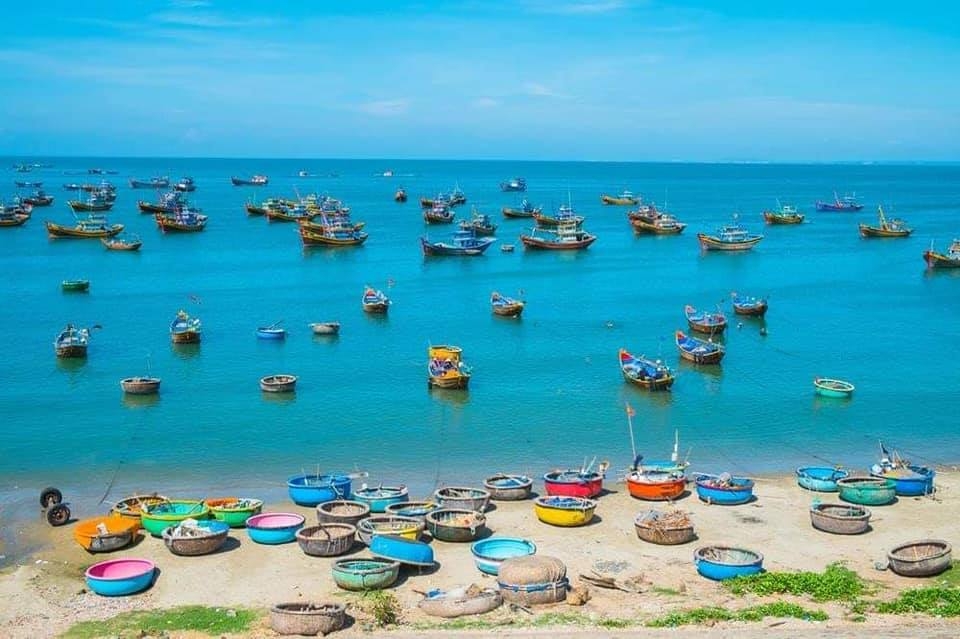 Mui Ne beach (Photo: Travelmag)