Duong Lam, a typical ancient village in northern Vietnam, is located in Son Tay Town, some 40 kilometers to the west of Hanoi.
Being a very popular tourist destination at the weekends, the village attracts visitors because of its ancient houses and the architectural features of a typical old Vietnamese village with banyan trees and a wharf on the river.
The followings are photos introducing the ancient beauty of Duong Lam Village: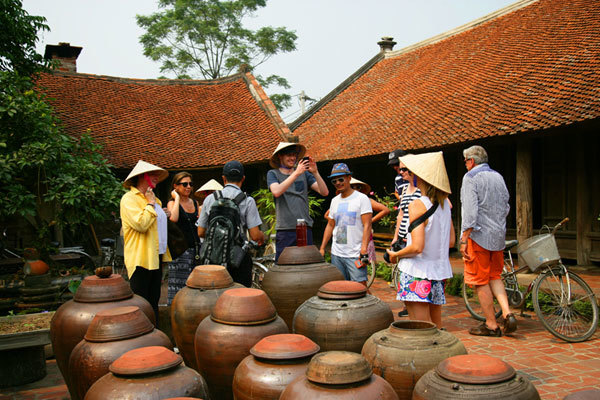 Duong Lam tour is made for travelers to find out some traits of Vietnam's culture and Vietnamese traditions. It is a great chance to explore the special architecture through its surviving laterite brick ancient houses.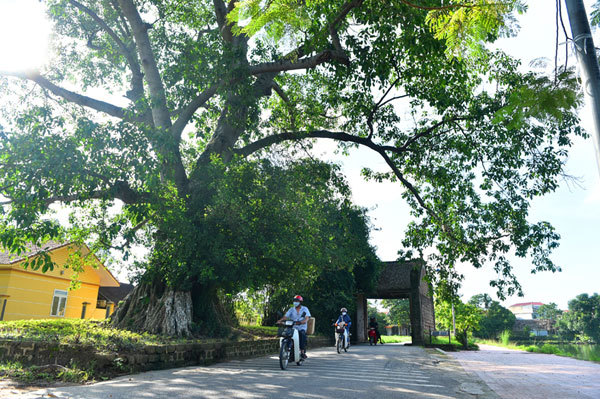 Local villagers are pround of being descendants of the two Vietnam's kings, Phung Hung (761-802) and Ngo Quyen (896-944), who were born in Duong Lam. Both men led resistance wars against northern invaders. After winning national independence, they becane kings.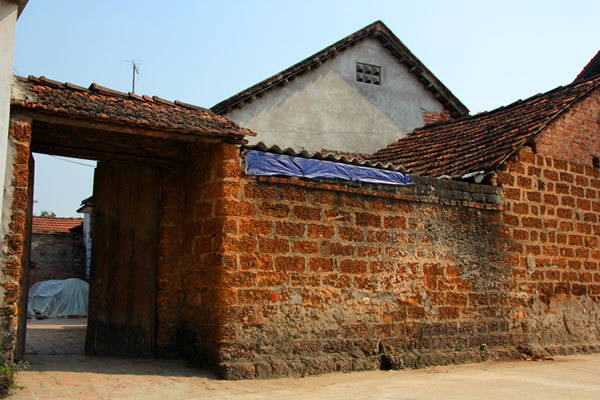 The ancient village has a history of about 1,200 years with many houses dating back up to 400 years.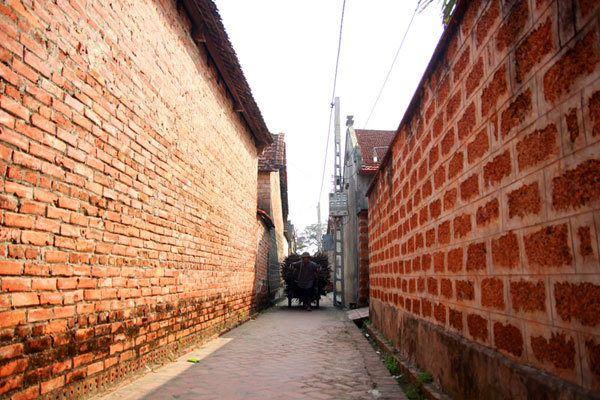 Most of the local houses, are made of laterite and mud, two materials that are abundant in the area, a local outstanding feature and an attraction.
A visitor at the village. Laterite is used on house walls, gates, wells, temple walls, and so forth. The mud is taken from ponds.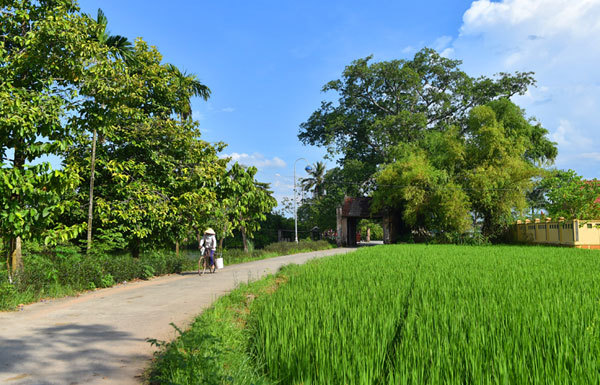 Apart from its historical and tourism values, Duong Lam ancient village is an important place for scientists to study wet paddy cultivation.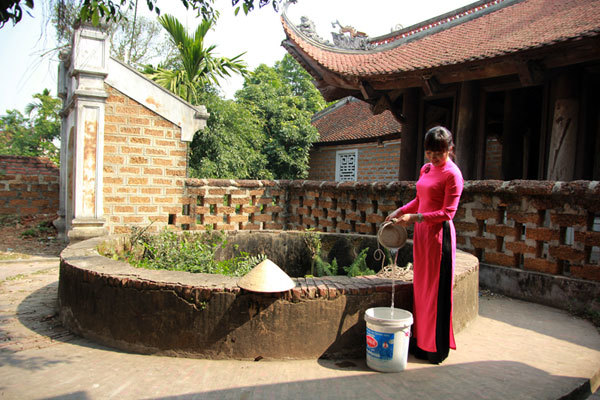 Well is among gate, banyan and communal house making the village special.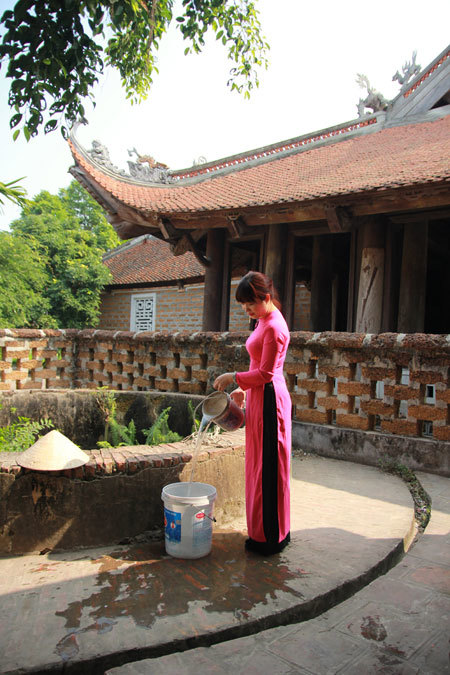 The common well was built in every hamlet in Duong Lam Village. The well bears the name of the hamlet it is located.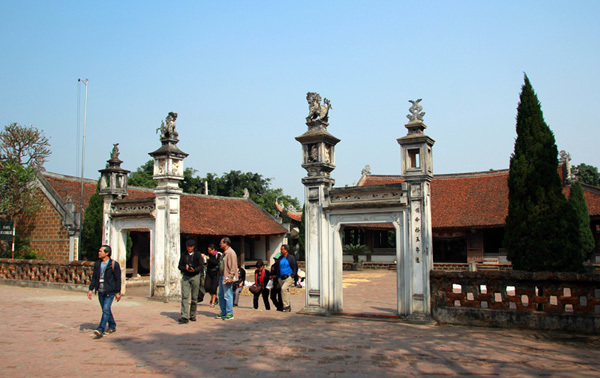 The communal house is a worshiping place of the tutelary god – founder of the village. God Tan Vien Son was venerated in Mong Phu communal house that was built carefully with sophisticated decoration details. It is considered as a star of unique sculptural architecture and becomes a gathering place of the villagers for cultural activities.
Hanoitimes
Anh Kiet/ Photographer: Pham Hung