Speaking at the opening ceremony, Deputy Prime Minister Vu Duc Dam affirmed that solidarity is a valuable Vietnamese tradition that has been preserved and handed down from generation to generation through thousands of years in history of national construction and defense.
He highlighted the role the Vietnam Fatherland Front plays in reinforcing  the great unity bloc, contributing to the accomplishment of the revolutionary goal set by the Party.
In his speech, Minister of Culture, Sports and Tourism Nguyen Van Hung expressed his hope that the event will bring valuable experiences to both people and tourists, especially members of the young generation.
The young generation is required to treasure the nation's cultural values and the diversity of Vietnamese culture through massive intangible cultural heritages, Minister Hung noted.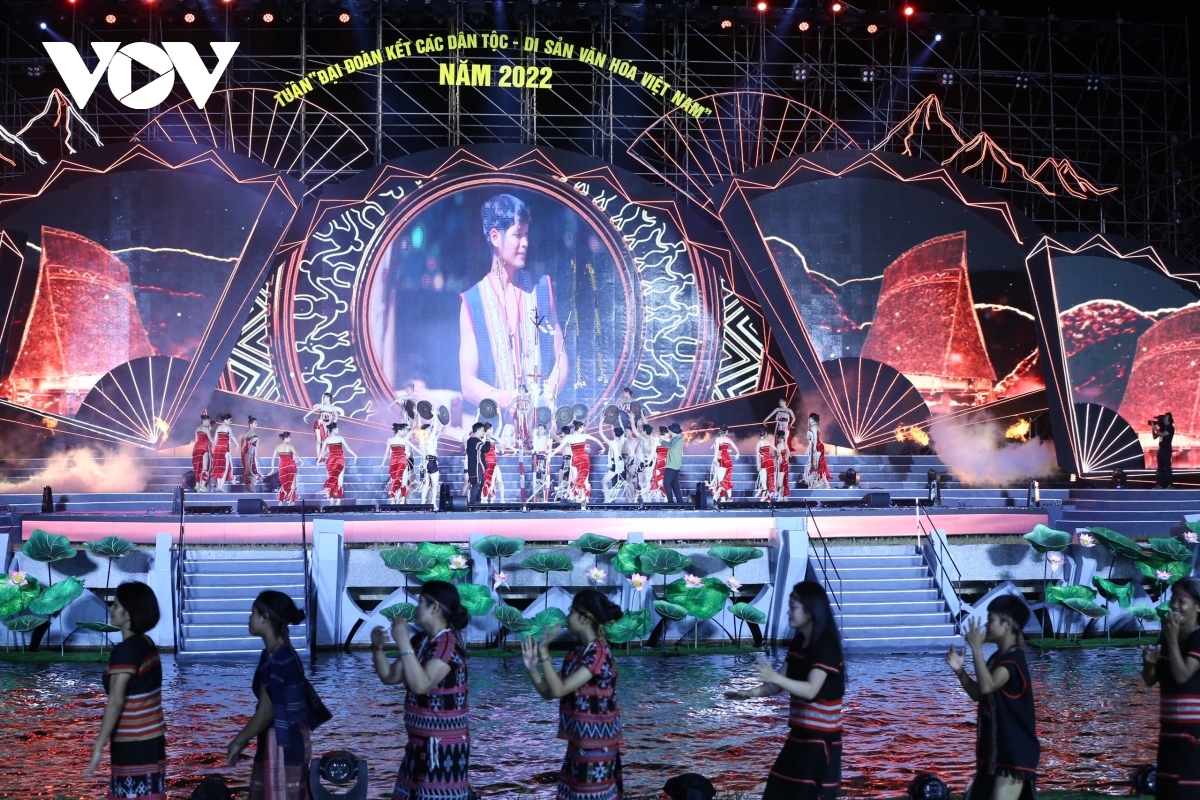 Diverse activities were held during the event, including a festival introducing customs of northern ethnic minorities, and a meeting gathering artisans and people that made great contributions to preserving and promoting the culture of ethnic minorities in the north. 
The "Great Solidarity of Ethnic Groups- Vietnamese Cultural Heritage Week 2022″ is an annual activity which is held with the aim of upholding the national solidarity spirit and promoting the various values of cultural heritage of the 54 ethnic groups throughout the country.