with vehicles like trains and cars programmed to run automatically.
Nam's mock-up is perhaps the only one in Vietnam. It looks real, even the tiny details. 
Nam, who was not trained at electrical or electronic schools, studied on the Internet how to create the design for the mock-up, which uses complicated techniques in electricity and electronics. 
Nam said he spent tens of thousands of USD on this mock-up. He ordered every detail from overseas through the Internet.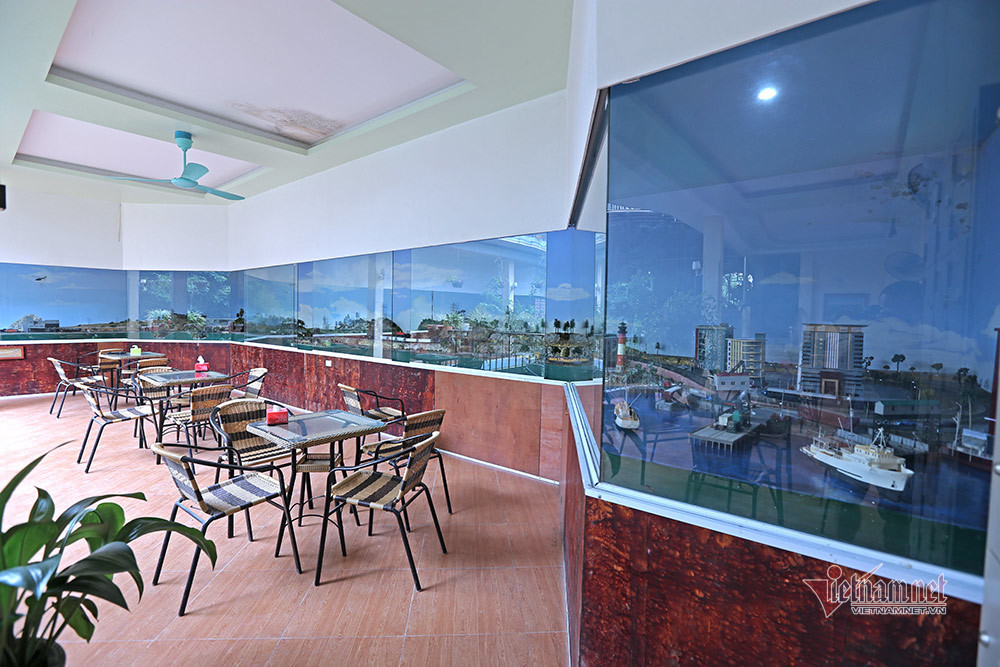 The 30m long mock-up is inside a glass box on the first floor of the coffee shop named after the owner, Mr. Nam.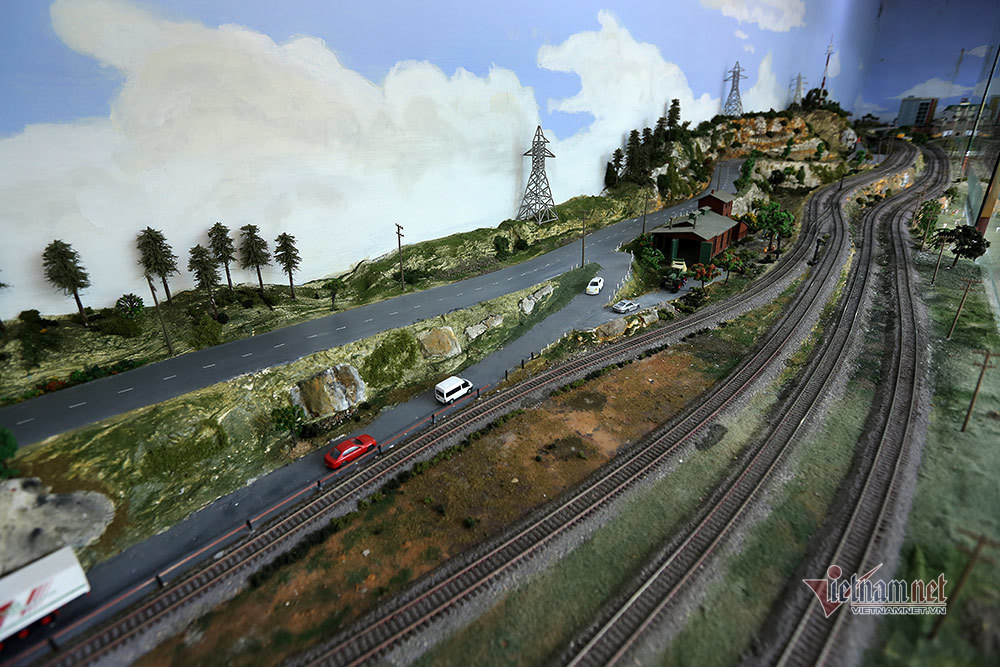 Nam has made a traffic mockup that looks very real.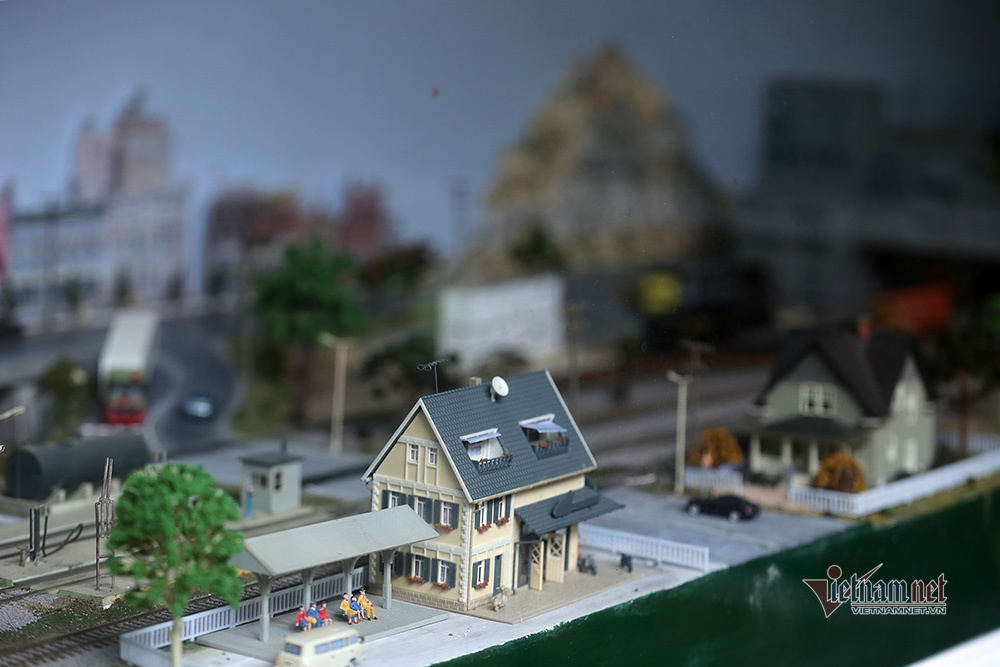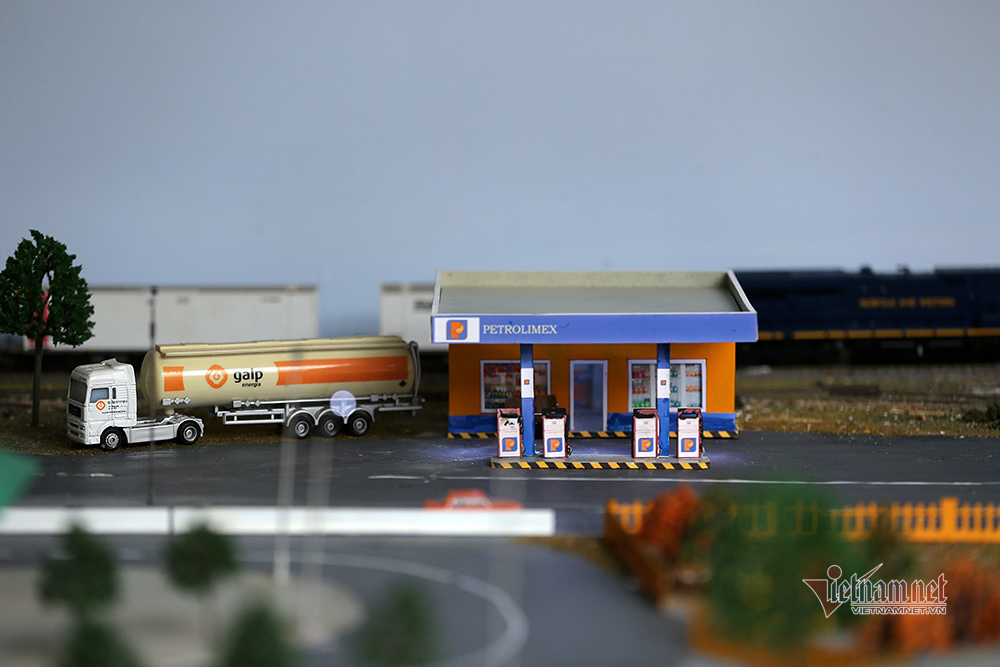 A gas station model.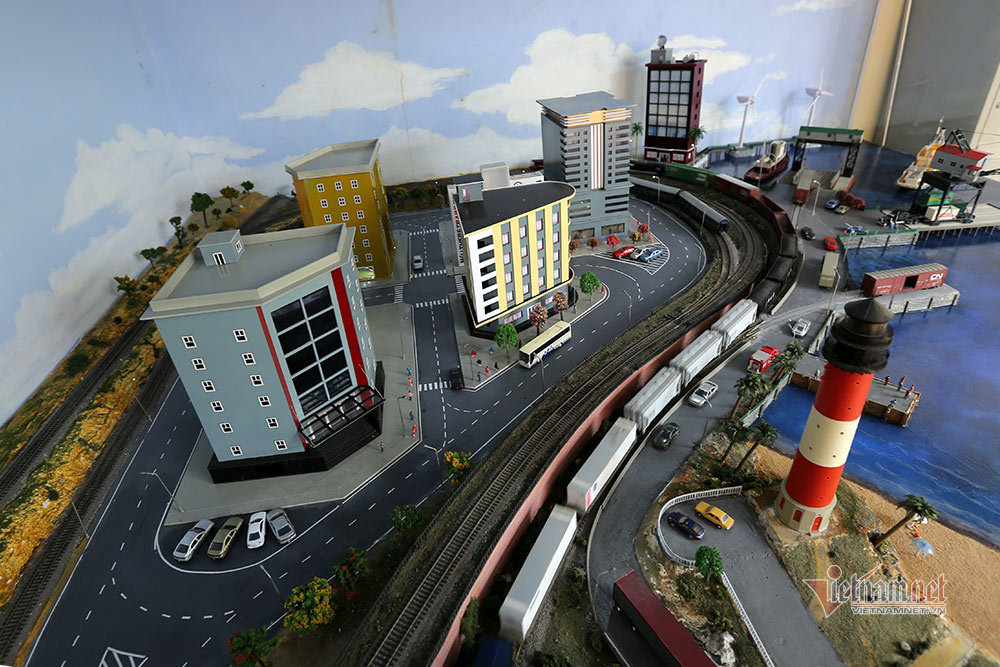 The railway is arranged to run through mountains and beaches.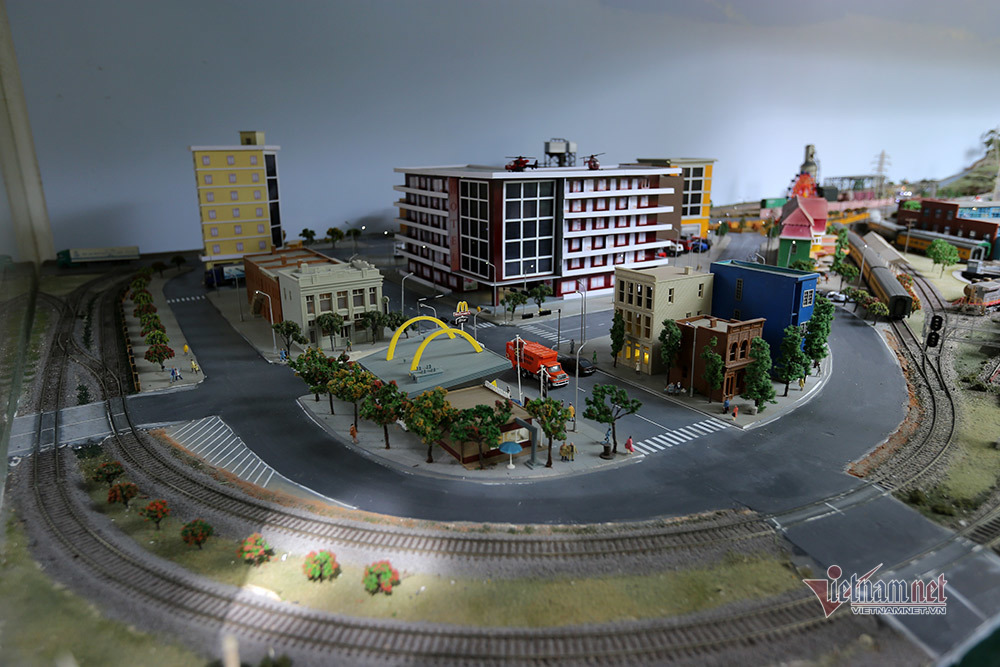 A railway runs through the city.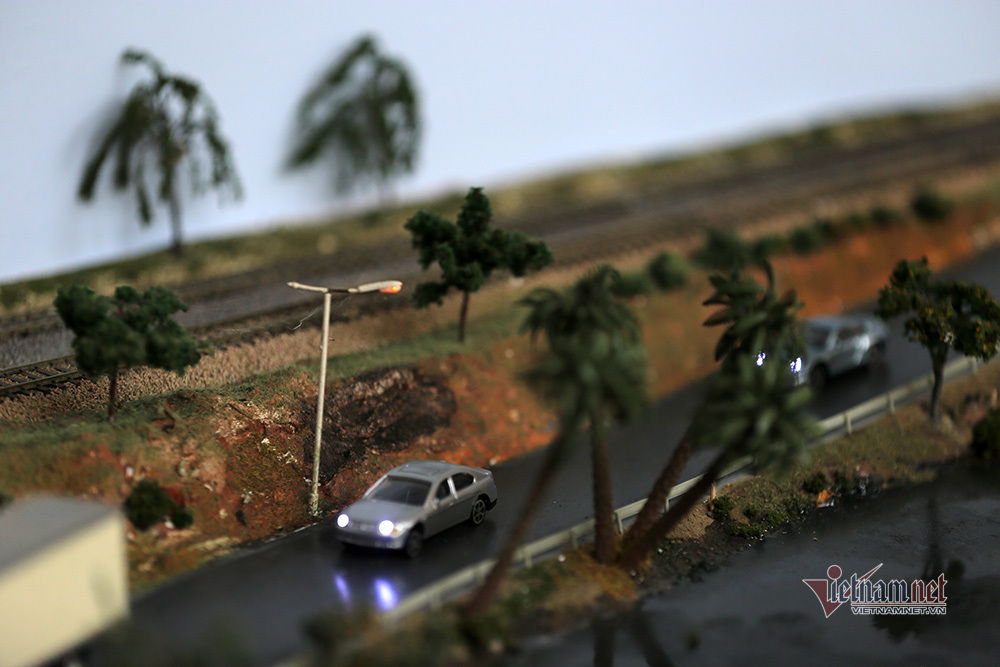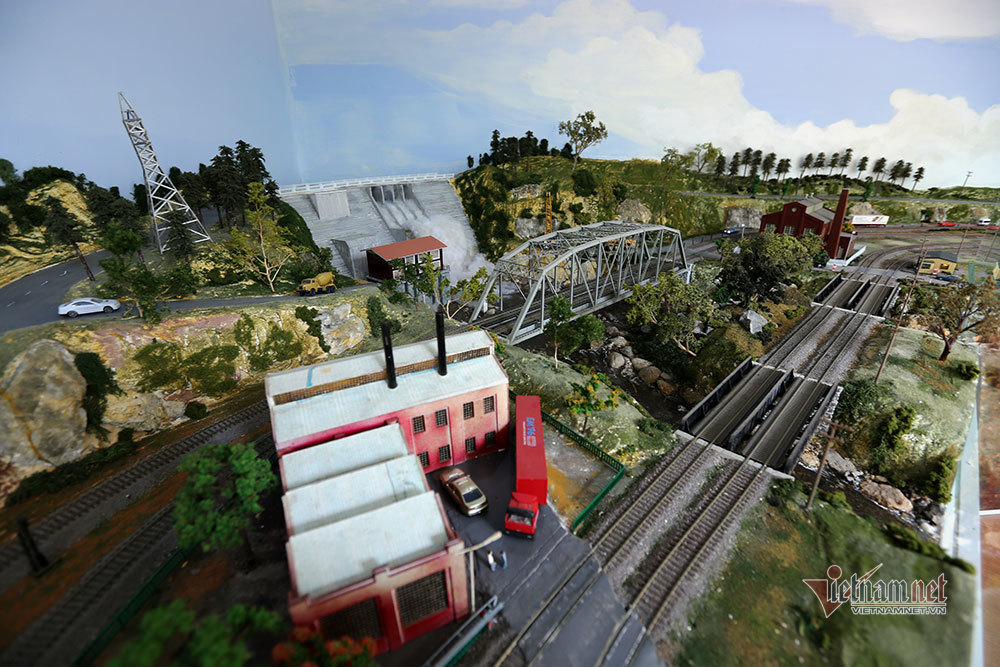 The mock-up looks like a miniature country with hydroelectric dams, railways, overpasses, industrial parks…
Mr. Nam said that all of these models were gradually purchased over six years.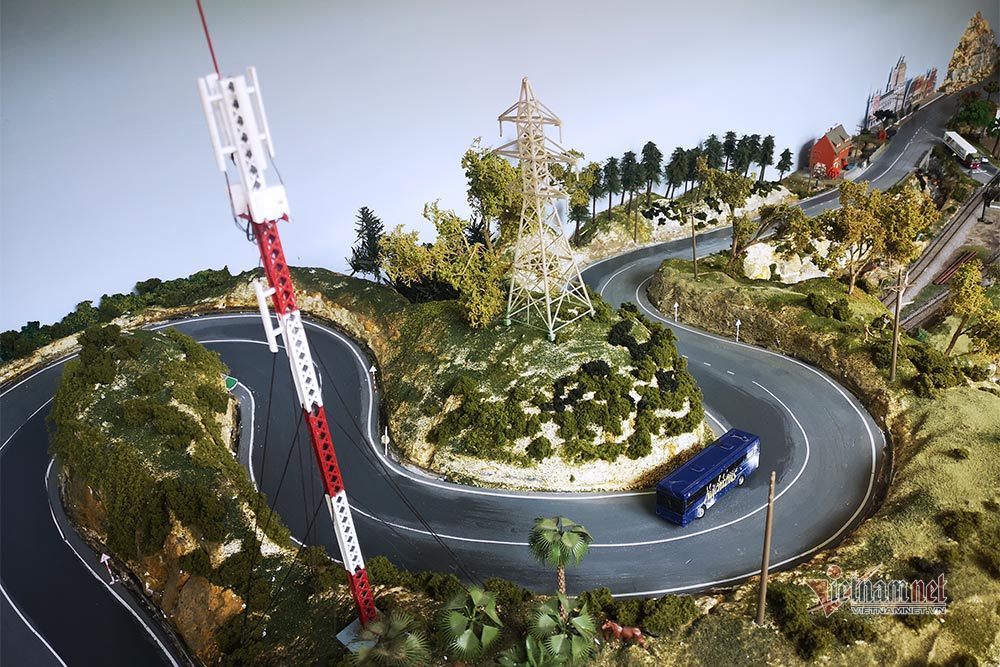 A typical pass in Vietnam's northwest mountainous region.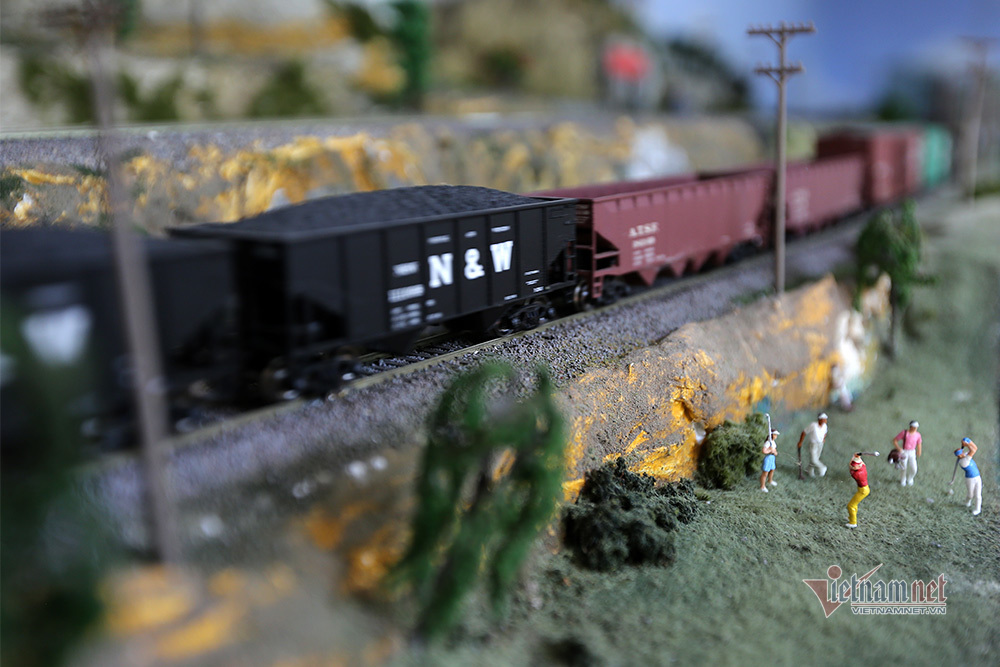 A golf course.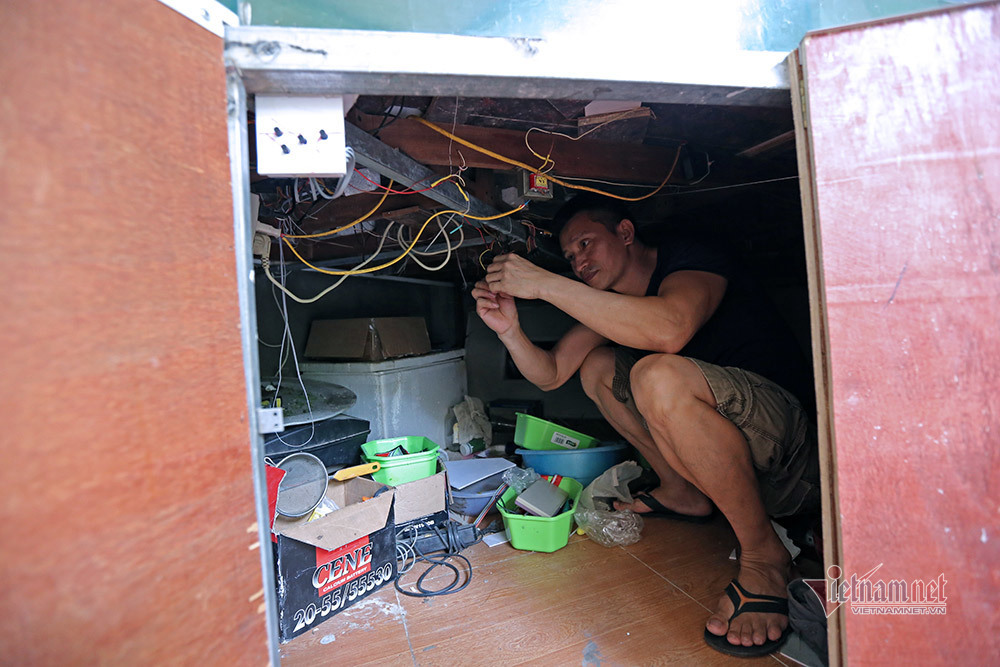 Mr. Nam regularly checks the safety of the electrical system under the mock-up. The entire electrical and control system was also designed by Nam.
Le Anh Dung