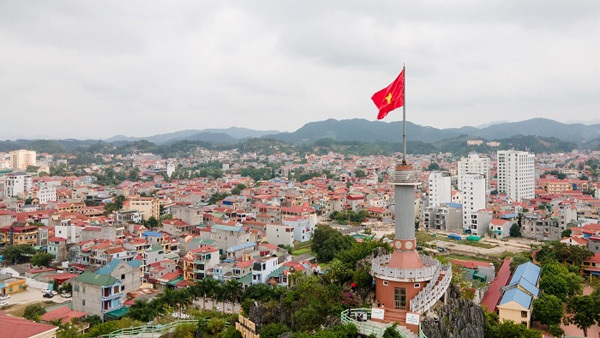 Phai Ve Flagpole is an attractive place to visit in Lang Son Province. (Photo: toquoc.vn)
Phai Ve Flagpole
Located on the top of Phai Ve Mountain in Vinh Trai Ward, Lang Son City, the 80m-tall Phai Ve Flagpole has been recognised as a national historical relic.
Phai Ve Mountain once served as a shelter for Vietnamese soldiers during the country's two resistance wars against France and the US.
The mountain also features Phai Ve 1 and Phai Ve 2 caves, two important archaeological sites dating back 10,000 years. 
Chi Lang Pass
Chi Lang Pass is a famous historical site which witnessed many glorious feats of arms of the Vietnamese against foreign invaders. Stretching over 20km from Chi Lang Town to Mai Sao Commune in Chi Lang District, the pass is surrounded by rugged mountains including Cai Kinh and Thai Hoa, serving as a "shield" protecting the ancient Thang Long Citadel from northern invaders.
It was recognised as a national historic site in 1962 and then gained the status of a special national relic site in in 2020. 
Mac Dynasty Citadel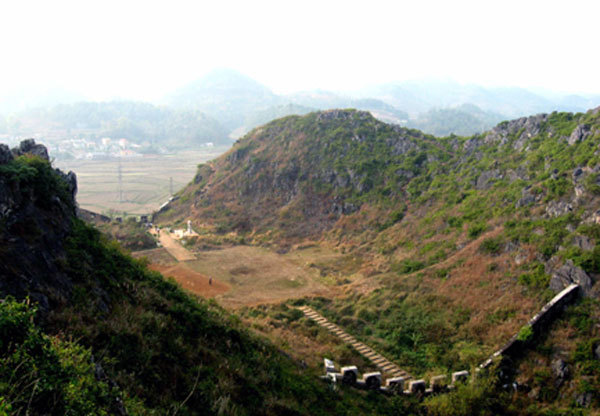 Mac Dynasty Citadel was built in the 16th century as an important military base. (Photo: baolangson.vn)
Leaning on three mountains, the Mac Dynasty Citadel was built in the 16th century as an important military base.
Today, the remnants of the citadel only feature two 300-meter-long walls, which reveal the typical architectural style of the Mac Dynasty (1527–1677).
In 1962, the Tam Thanh Complex, including the Mac Dynasty Citadel, Tam Thanh Pagoda and To Thi Mountain, was recognised as a national historical – cultural site. 
To Thi Mountain
Located in Tam Thanh Ward, To Thi Mountain is well-known for its stone sculpture on top, featuring a woman named To Thi holding a child and waiting for her husband to come back from the battlefields. The tale about To Thi symbolises the faithfulness of Vietnamese women. 
Tam Thanh Grotto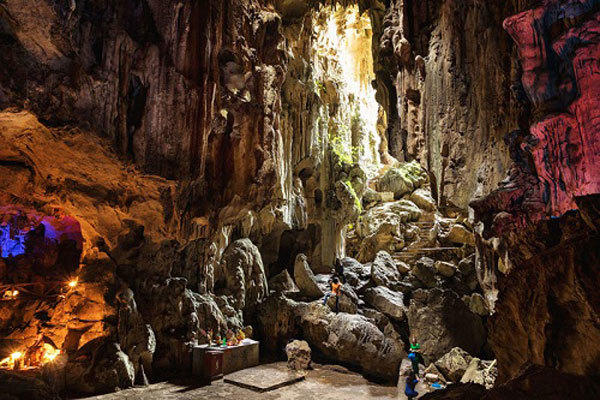 Tam Thanh Cave has stalactites in vivid shapes. (Photo: hanoimoi.com.vn)
The Tam Thanh Grotto is a famous tourist destination in Lang Son Province. The complex includes a pagoda inside one cave and two other caves, with the largest and most beautiful one being named Tam Thanh.
The cave has stalactites in vivid shapes and nestles by Am Ty Lake, itself full of cool water.
Meanwhile, the Tam Thanh Pagoda houses a statue of the Amitabha Buddha, carved on the cliff face of the cave in the artistic style of the 16th – 17th centuries.
Source: Nhan Dan