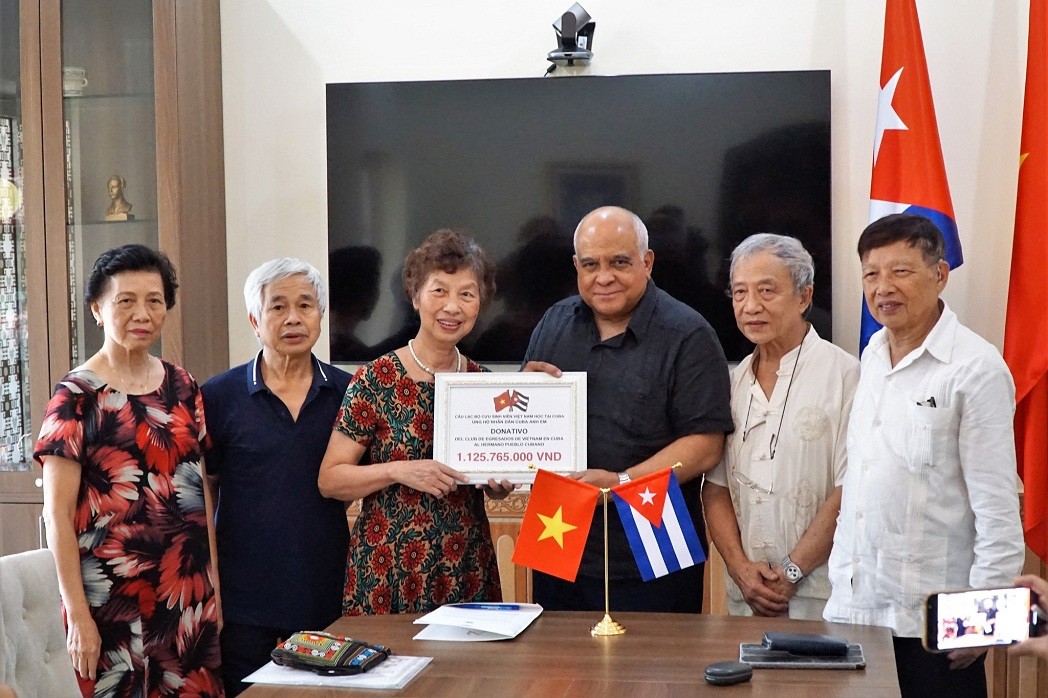 The Vietnam – Cuba Friendship Association and the Club of Vietnamese Alumni in Cuba launch a fundraising campaign on August 8, in support of the Cuban people. Photo courtesy of the club
Cuban people are struggling against countless difficulties and challenges as they continue to be under a strict embargo amid Covid-19 pandemic, especially a recent oil storage facility fire incident at an industrial zone near Matanzas that seriously hit lives of the Cuban people.
The Vietnam – Cuba Friendship Association had started a fundraising campaidn from August 8, calling on ministries, departments, mass organisations, agencies, businesses, cities and provinces, individuals and organizations, philanthropists and lovers of Cuba to join hands to continue assisting the fraternal Cuban country and its people.
The campaign received the enormous and sincere support with the amount totalled VND 1.125.765.000 (over USD 47 million).
On August 26, the Club of Vietnamese Alumni in Cuba, on behalf of all individuals and organizations, came to the Cuban Embassy in Hanoi to handed over the donations.
President of the Vietnam Union of Friendship Organizations (VUFO) Nguyen Phuong Nga on August 15 also met Cuban Ambassador Orlando Nicolas Hernandez Guillen at the Cuban Embassy and expressed sympathies with Cuban people affected by the inferno.
On the occasion, Nga handed over EUR 1,000 raised by VUFO's officials and staff to help Cuban people ease difficulties.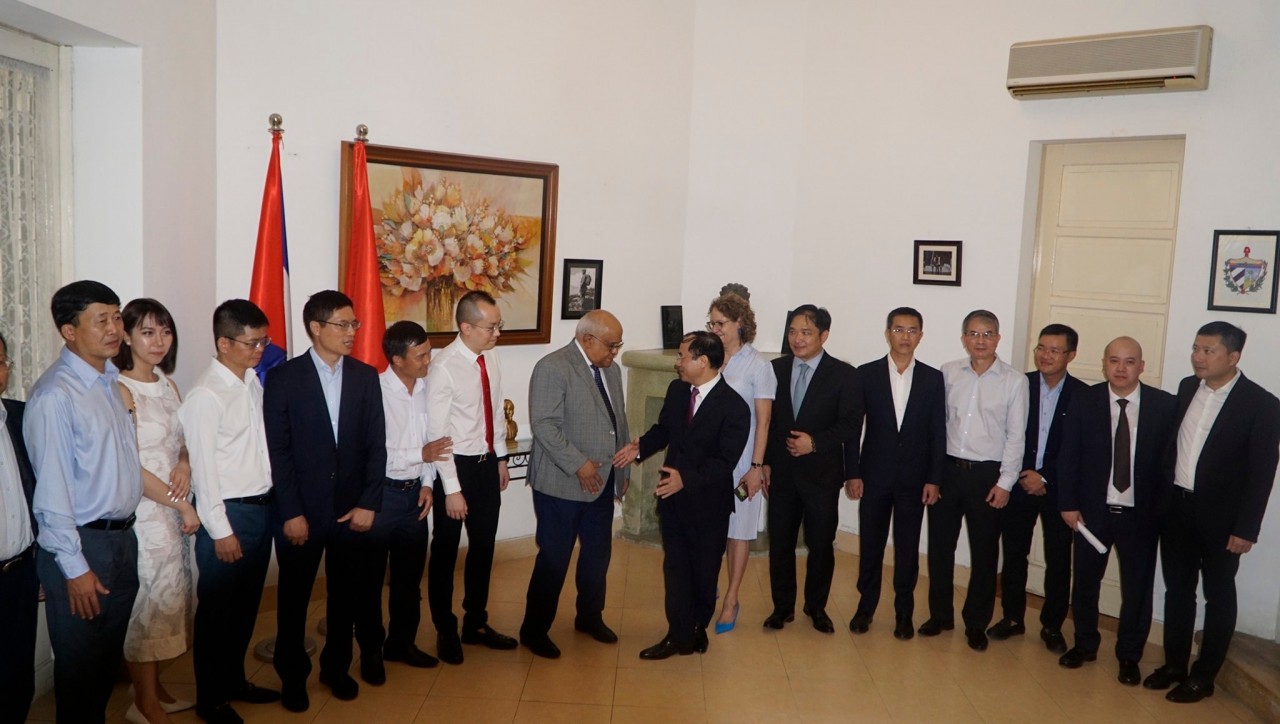 Several Vietnamese enterprises donate to help Cuba address the aftermaths of the recent oil storage facility fire. Photo: Cuban Embassy
Deputy Minister of Transport Nguyen Van Sinh and representatives of Vietnamese enterprises on August 25 visited the Cuban Embassy to send donations to help Cuba address the aftermaths of the recent oil storage facility fire, VNA reported.
On behalf of the ministry that currently chairs the Vietnamese sub-committee of the Vietnam-Cuba Inter-governmental Committee, Deputy Minister Sinh extended sympathy to victims of the disaster and wished the injured soon to recover.
Sinh said several Vietnamese enterprises wish to send cash aid to Cuban people which will be transferred through a Vietnamese bank designated by the Cuban Embassy.
Vietnam hopes Cuba will soon surmount difficulties and grow stronger, he said.
Cuban Ambassador to Vietnam Orlando Nicolas Hernandez Guillen said the Vietnam-Cuba friendship and brotherhood has been affirmed at this time of hardship. It has stood the test of time and most difficult circumstances, such as the Covid-19 pandemic, natural disasters and most recently, the oil deport fire, he noted.
Though the blaze has caused heavy human and property losses to Cuba, Cuba will soon recover and move on, he emphasised.
The Vietnamese donors included the Vietnam Northern Food Corporation (Vinafood 1) and glass and construction ceramic producer Viglacera which have boasted cooperation with Cuban partners for years.