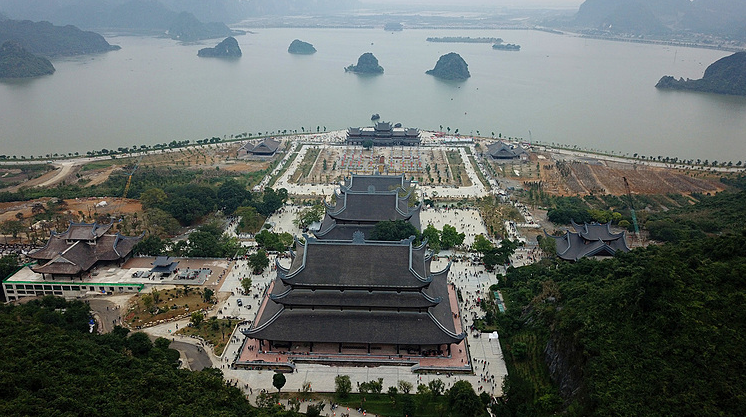 Tam Chuc Pagoda lies on the banks of the eponymous 600-hectare lake described as a mini-version of UNESCO heritage site Ha Long Bay in Quang Ninh Province, home to numerous small islets. The Tam Chuc complex covers 5,100 hectares, of which the pagoda takes up 144. (Photo: VN Express)
For the upcoming Lunar New Year holiday, visitors who want to experience the spring in the North, in addition to the capital Hanoi, can choose to visit Tam Chuc Pagoda (Ha Nam province) or Trang An, (Ninh Binh province).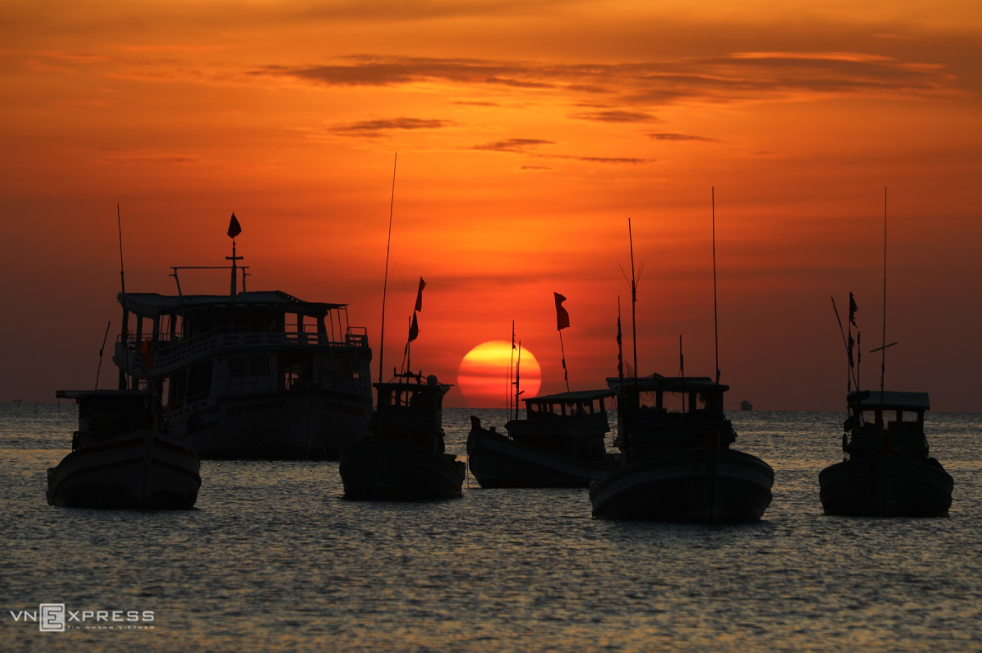 One of the biggest fishing ports in the southern province is An Thoi on Phu Quoc island city, often witnessing hundreds of boats come and go each day. During the storm and rainy season, boats and rafts move to find shelter. In the dry season, from October to March, they flock to the south of the island, near high-end resort areas. (Photo: VN Express)
Uncle Ho's Sen (Lotus) village in Nghe An or upland towns such as Sa Pa, Moc Chau is also one of the destinations that should not be missed for the early year trip.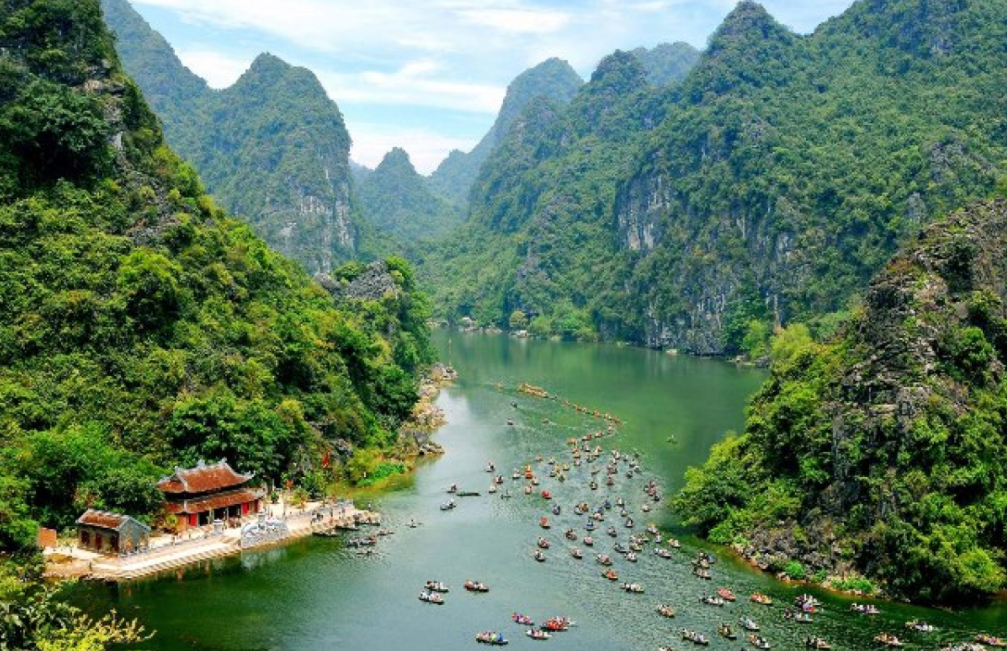 Located 90 km south of Hanoi, Ninh Binh is home to many popular destinations including Trang An Landscape Complex, a UNESCO-recognised heritage site; Tam Coc, nicknamed "Ha Long Bay on Land"; Cuc Phuong National Park; Van Long Wetlands Nature Reserve; and Phat Diem Stone Cathedral. (Photo: VOV)
For tourists who love the sea, Da Nang, Nha Trang, Phan Thiet are ideal names for the vacation. If going south, you can explore Phu Quoc city – whose many beaches are honored by the international press as "the most beautiful beaches on the planet." Phu Quoc also has homestays, hotels, and luxury resorts for customers to spend their vacations.
Da Nang is the commercial and educational center of Central Vietnam and is the largest city in the region. It has a well-sheltered, easily accessible port, and its location on National Route 1A and the North-South Railway makes it a transport hub. (Photo: Vietnam Tourism)
If you want to enjoy Tet in the mountains and forests, then choose the Central Highlands. Tet is an ideal time to take a trip to these places because, at this time of the year, the beautiful weather and the coffee flower season begin to bloom all over the hillside. Dalat is also a destination for flower lovers.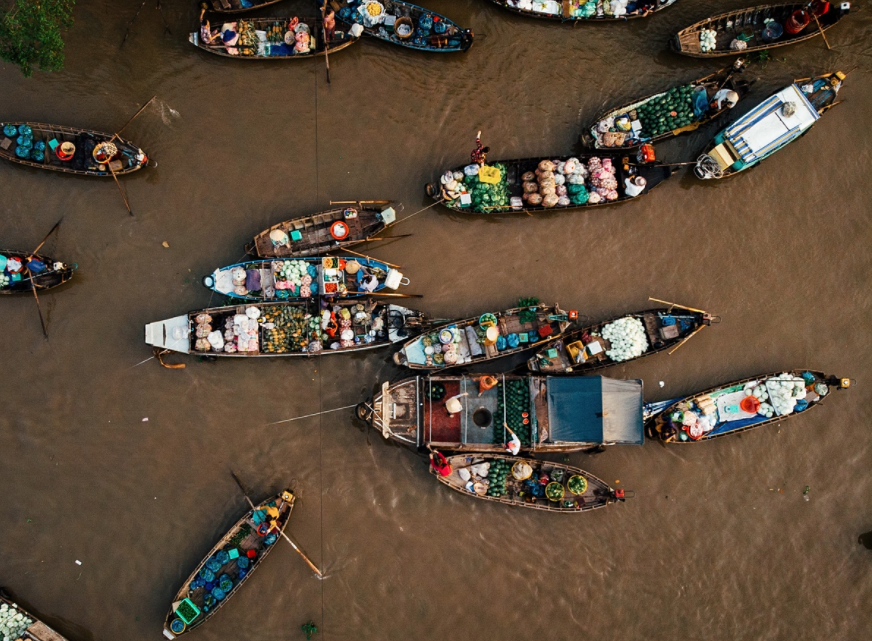 Cai Rang is located about five kilometers from downtown Can Tho and 30 minutes by boat from Ninh Kieu Wharf, while Hong Dien Market lies about 17 kilometers southeast of the city. From Cai Rang Market, you can rent a boat to go straight to Phong Dien. (Photo: VN Express)
For tourists who want to go to the West to celebrate Lunar New Year, you can visit Cai Rang floating market, Ninh Kieu wharf, or come to Tay Do to experience the beauty of Binh Thuy ancient house.