Ba Na Hill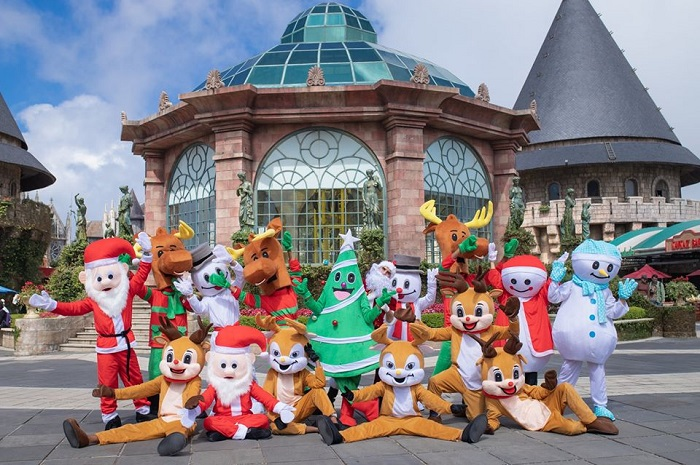 Photo: Facebook Chuyen Da Thanh
When it comes to famous tourist sites in Da Nang, Ba Na Hill would definitely be the first name springing to the minds of most travelers. On holidays, especially Christmas, Ba Na Hill is splendidly decorated resembling the fairy-tale scenery, according to DulichVietnam (Vietnam Travel).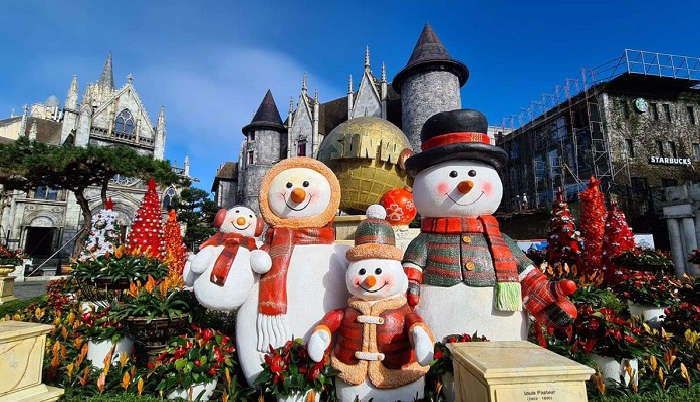 Photo: Facebook Chuyen Da Thanh
Coming to Ba Na Hill these days, tourists will surely be impressed by the giant Christmas trees, snowman as well as have the opportunity to watch unique art performances.
The europe-like landscape of Ba Na hill brilliantly embellished with Christmas items will leave tourists unforgettable moments.
Chicken Church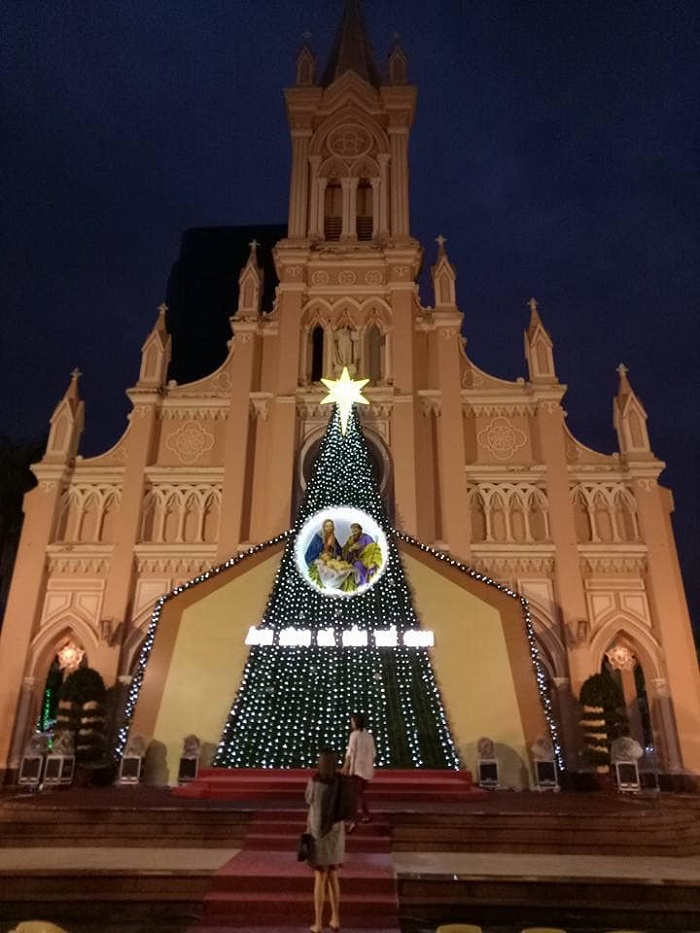 Photo: Facebook Review Da Nang
The Chicken church is located on bustling Tran Phu Street. It was built in the French colonial period, hence, it boasts the Gothique style of the Western Catholic churches.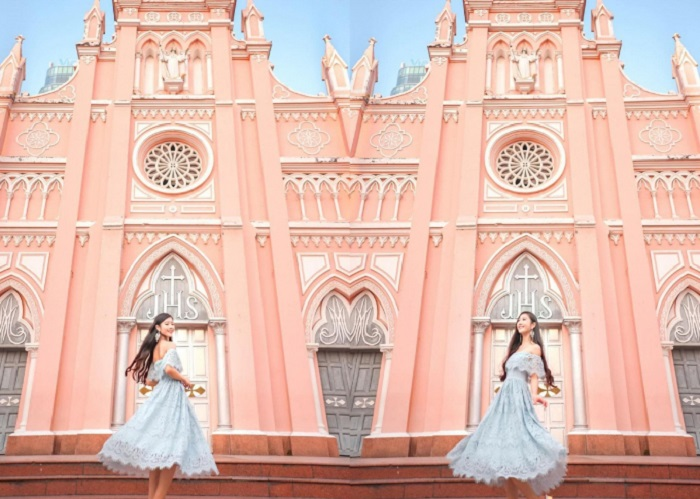 Photo: Facebook Review Da Nang
Atop the cross of the bell tower, there is a chicken-shaped lightning rod; that's the reason why it's called Chicken Church. The church's interior architecture is rather simple, creating a peaceful and ancient beauty. The church is exquisitely carved and adorned with eye-catching patterns.
On Christmas, the church is shimmering with sparkling lights which serves as an ideal spot for perfect check-in photos.
Helio Center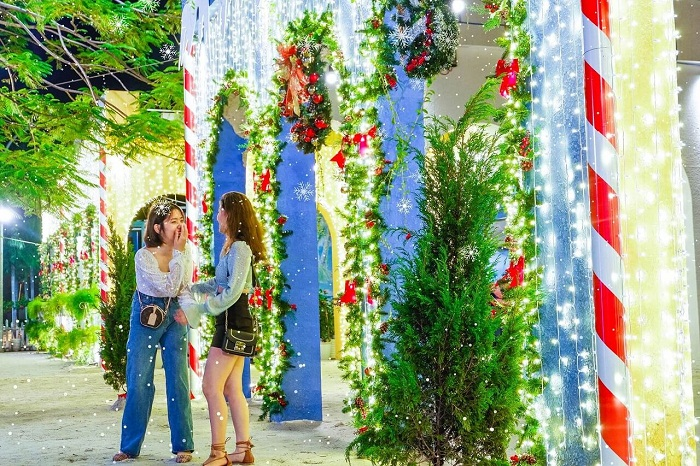 Photo: Tripu
Visiting Helio Center, tourists will have the chance to contemplate the magnificent beauty, savor mouth-watering dishes, and engage in interesting experiences.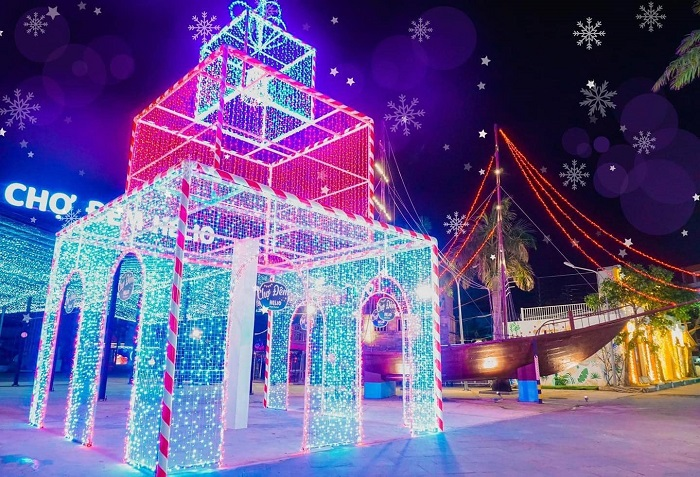 Photo: Facebook Chuyen Da Thanh
At Helio Center, you easily catch sight of Santa Claus and Christmas trees decorated with thousands of bells and small colorful spheres.
As Christmas is approaching, this place is truly a premier "must-visit" of many people especially young people.
Asia Park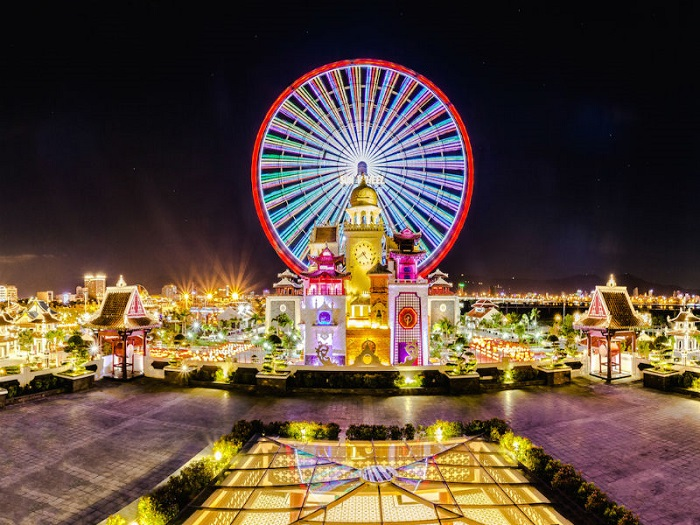 Photo: Origohotel
If you're looking for a place where you can both relish the Christmassy ambiance and take part in interesting experiences, Asia Park is no doubt an ideal choice. Asia Park is home to architectural works that represent Asian countries.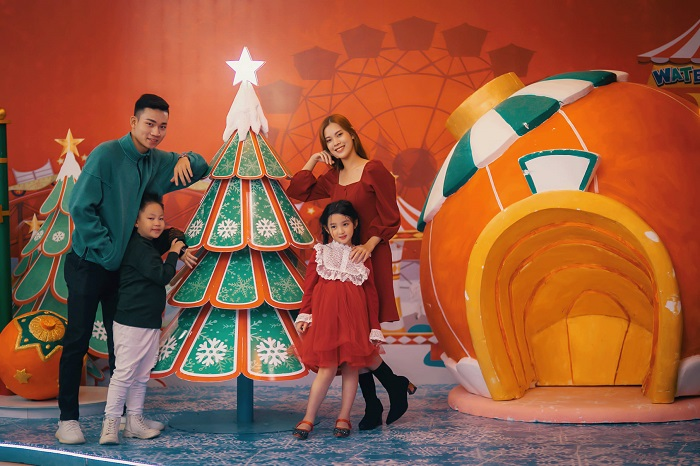 Photo: DulichVietnam
During the Christmas season, Asia Park is brilliantly decorated with glimmering lights, snowman, stuffed reindeers, and Christmas trees. Its gorgeousness not only wins the hearts of the locals but also visitors.
Vincom Center Da Nang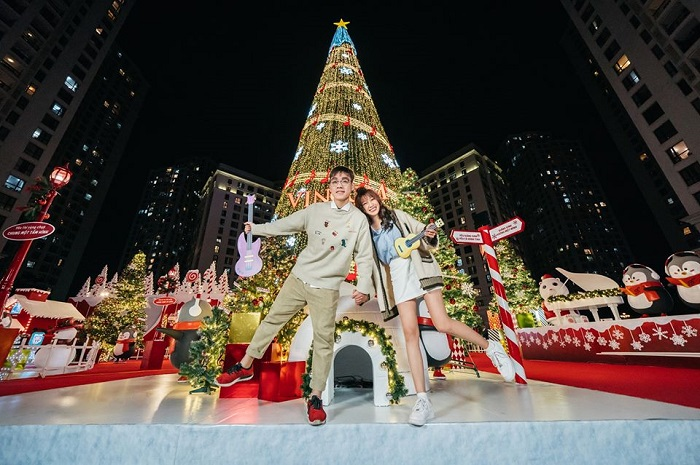 Photo: Facebook Chuyen Da Thanh
Vincom Center is another destination for an unforgettable Christmas visit to Da Nang. The highlight of this Vincom Center is that it has a giant Christmas tree in front of it. Many people especially children are excited to admire this giant tree.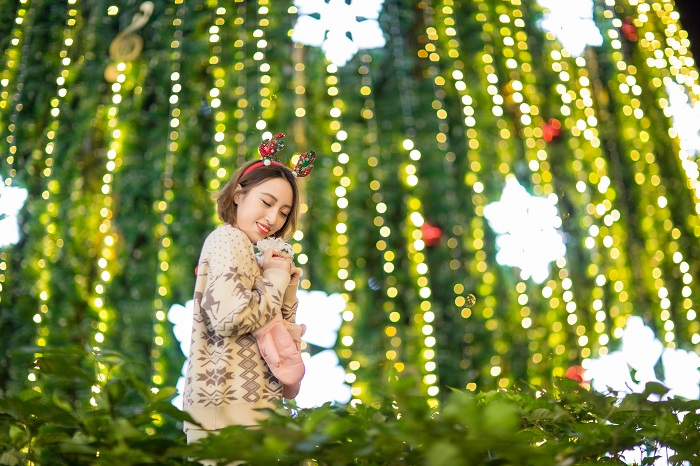 Photo: DulichVietnam
Vincom center Da Nang promises to bring visitors a cozy atmosphere this Christmas as it offers unique art performances. There is nothing more perfect than going shopping amidst the bustling and snug ambiance here.
Sky 36 Bar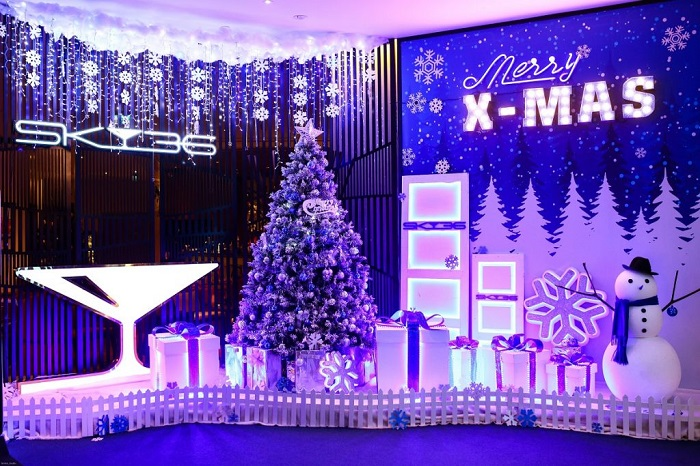 Photo: Danangfantasticity.com
Sky 36 is known as the tallest bar in Vietnam that should not be missed. Sky 36, which is located on the rooftop of the highest building in Da Nang covers a total area of ​​nearly 2000m2 and can accommodate up to 600 customers.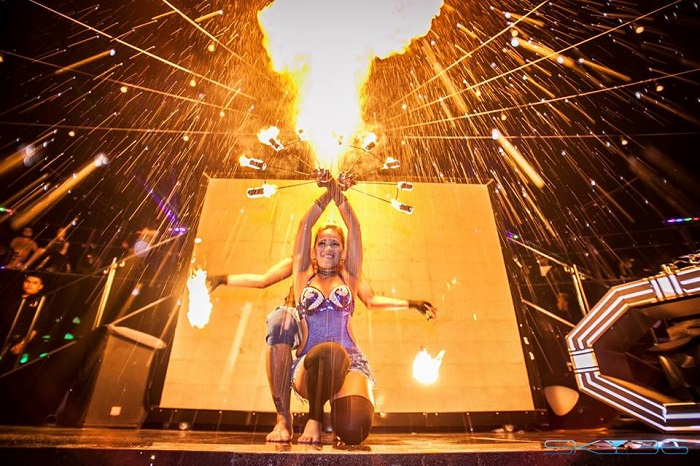 Photo: DulichVietnam
Tourists can experience intimate parties amidst the luxurious and stylish space. In addition to this, from Sky 36, tourists can take in the entire view of Da Nang City.
Phuoc Tuong Church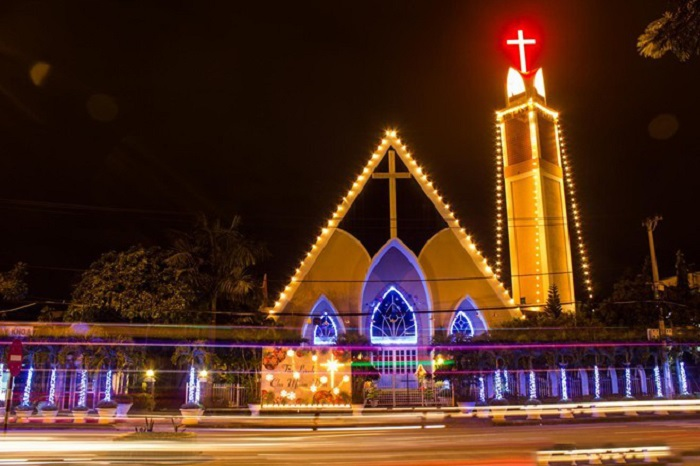 Photo: Ione.net
Phuoc Tuong Church remains its intact beauty despite the time and impacts of weather. The church is the oldest of its kind in Da Nang and attracts a large number of people to celebrate Christmas.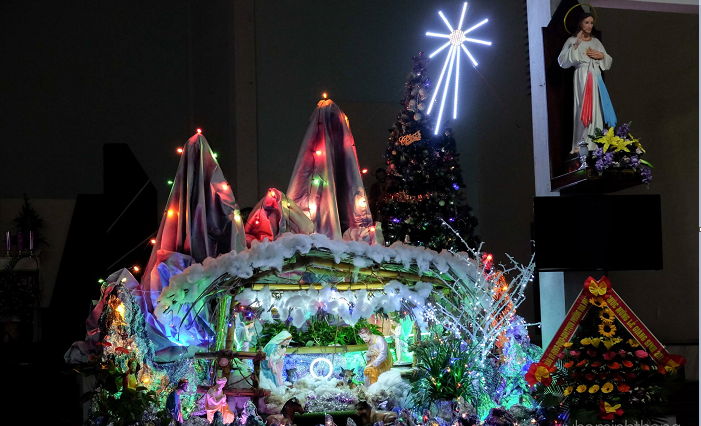 Photo: Ione.net
With the glittering scenery and vibrant vibe during the Christmas season, it would be an extreme pity if you do not visit Phuoc Tuong Church.