Hanoi
(Photo: zingnews.vn)
Hanoi is definitely the cultural hub of Vietnam. The weather is favorable with four beautiful seasons, plus you can easily get access to all of the gorgeous northern provinces of Vietnam, such as Sapa, Ha Giang, Cao Bang, Mai Chau, Ninh Binh, and Ha Long Bay. The cost of living is similar to that of Ho Chi Minh City and you get a lot of the conveniences of the southern city as well, with plenty of shoppings and dinings, parks, and easy circulation from one place to another. The expat community, which gathers mostly in Tay Ho or Dong Da districts is also friendly.
Ho Chi Minh City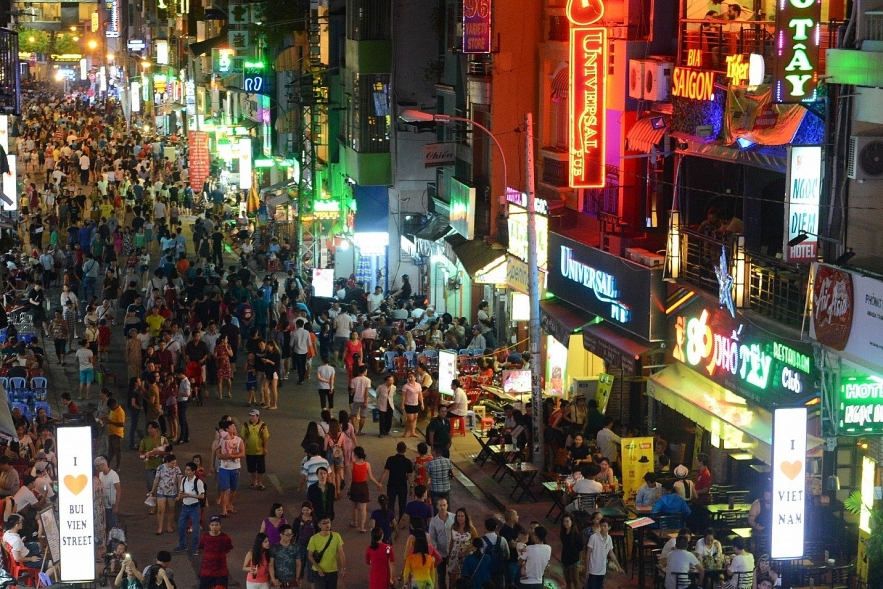 Tay Bui Vien Street, the most visited destination in "The Pearl of The Far East" (Photo: NLĐ)
Ho Chi Minh City is the largest city in Vietnam and is home to about ten million people, many of whom you may come across in the daily hustle and bustle. This city seems to be complete mayhem, yet organized.
Named as "The city that never sleeps", the southern metropolis features several shops that operate throughout 24 hours and vibrant nightlife with drinking spots where a brew just costs as cheap as USD 0.3. Saigon has 12 districts, each with awesome residential areas, a bunch of dining and drinking options, parks, and recreational activities, and other necessary things that expats often seek for: easy transport (Uber and Grab!), shopping malls, hospitals, schools, banks.
An underground train system connecting all districts is being built. The city is very integrated with a large expat community that you can get familiar with by joining the HCMC Expat group on Facebook. You can survive on about 600 USD per month, excluding rent. If you get tired of the constant honks and horns, there are fast getaways around the Mekong Delta, Mui Ne, Phu Quoc, Da Lat, and Vung Tau. Visa runs to Cambodia can be done in one day.
Da Nang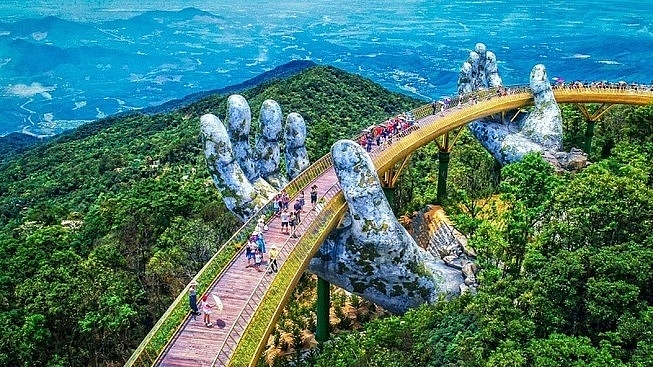 Da Nang is the third largest city in Vietnam (Photo: PLO)
Da Nang is Vietnam's third-largest with a population of over 1.3 million Statistics in 2008). It has recently been voted as the most livable city in Vietnam, and it's shockingly clean and organized. The best part is that it has all three features people often look for: mountains, beaches, and urbanization.
Visitors will never be bored, and there are plenty of things to do, see and travel around, especially the gorgeous
that makes a fantastic retreat. The expat community here is tight-knit, growing daily, and just like in the other cities, you will find them on a related Facebook group. This city is great for digital nomads with foreign incomes, as you can live like a king—the cost of living is only around 500 USD.
What's more, Piumi Rajapaksha also named other cities like Nha Trang, Hoi An, Sapa, Ha Long, Da Lat, Mui Ne, Phu Quoc as most livable cities in Vietnam.