(Video: Vietnamnet)
The sacred temple was completed in 1632 after two years of construction.
Keo Temple is one of the most ancient of its kind in Vietnam and is hailed the "national treasure". Its campus covers a spacious area of some 58,000 meter square. The complex initially consisted of 21 works, with 157rooms but as time went by, the number reduced to 17 and 128, respectively. There are also three large lakes on the campus.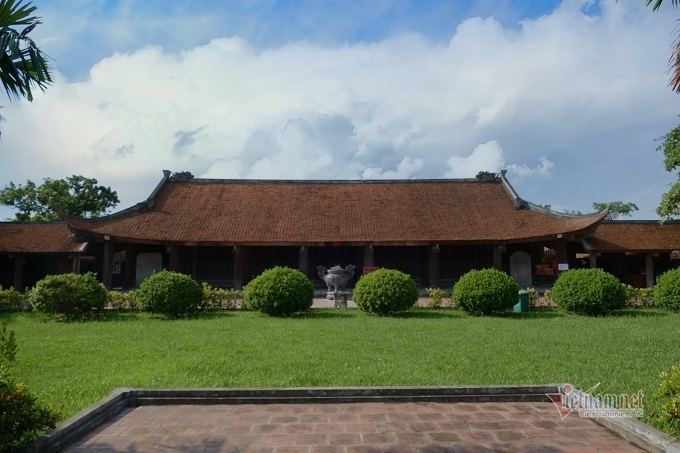 (Video: Vietnamnet)
The temple's front is to pay tribute to the Buddha while the back is dedicated to the Saint. Besides, Keo temple is home to hundreds of statues that belong to the "Tuong Phap" period and offerings from Le dynasty (between 15th and 16th centuries).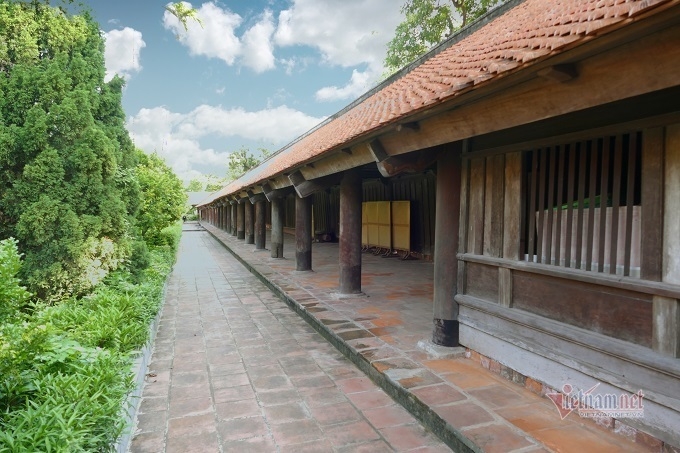 (Video: Vietnamnet)
Regarding the two corridors on both sides of the temple, each has 33 compartments called "Ta vu, Huu vu" are the places for temple goers to prepare offerings.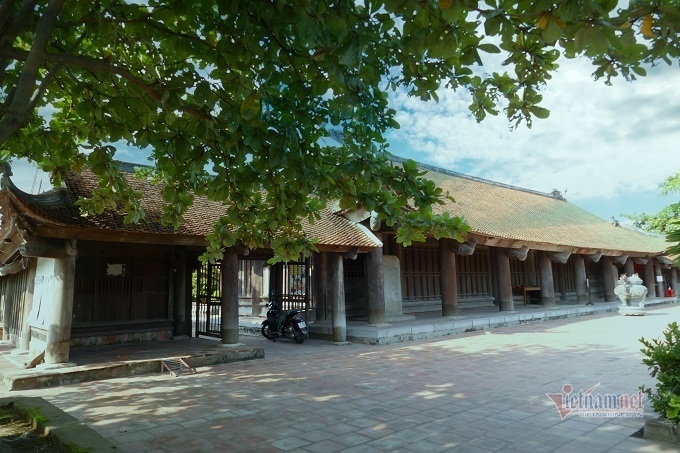 (Video: Vietnamnet)
Keo temple faces the south.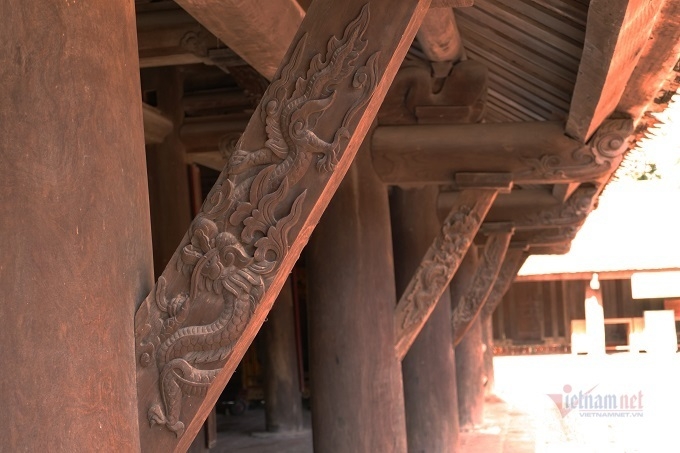 (Video: Vietnamnet)
The temple is 100 percent made of tali (iron-wood) without using any rivets. Over 400 years have gone, Keo temple still stands the test of time and remains intact. Dragon patterns are carved onto the pillars, the familiar patterns seen in sacred facilities in Vietnam.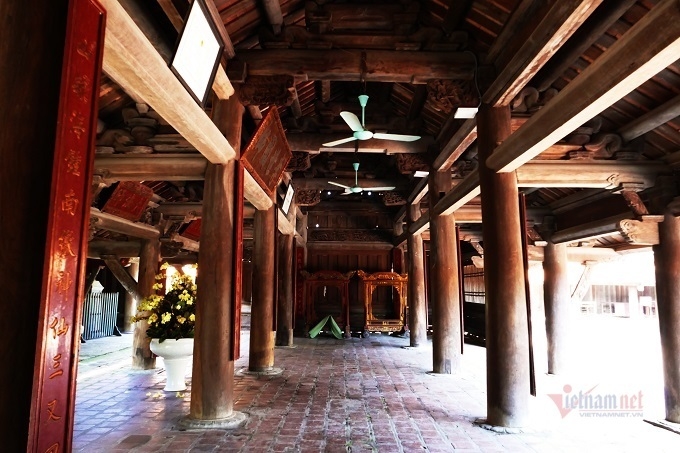 (Video: Vietnamnet)
Keo temple was built from a massive stack of wood. Local people had almost 19 years to assemble enough tali for the construction.
"We needed almost 19 years to prepare the materials, while it took only 2 years for the construction. At that time, tali were collected from across the northern provinces, including Yen Bai, Lao Cai. It's very daunting for the villagers to transport the heavy wood blocks in long-distance", Dai Duc Thich Thanh Quang – the abbot of Keo temple said.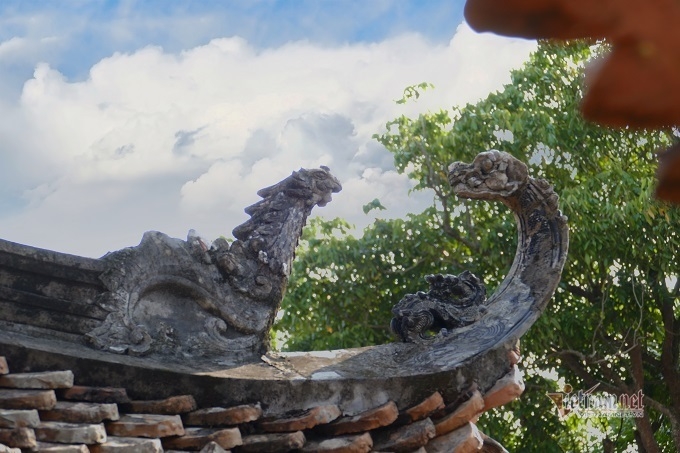 (Video: Vietnamnet)
The roof boats nice curves, with patterns of dragons, phoenixes, carps on.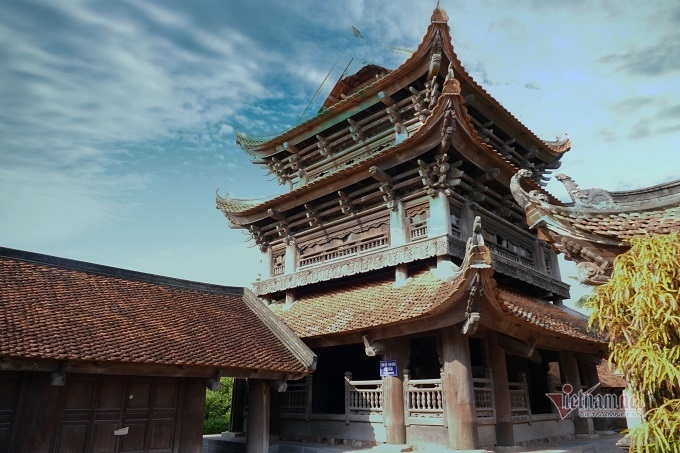 (Video: Vietnamnet)
The 3-story bell tower measures over 11 meters in height is one of the highlights of the temple, which boasts impressive architecture.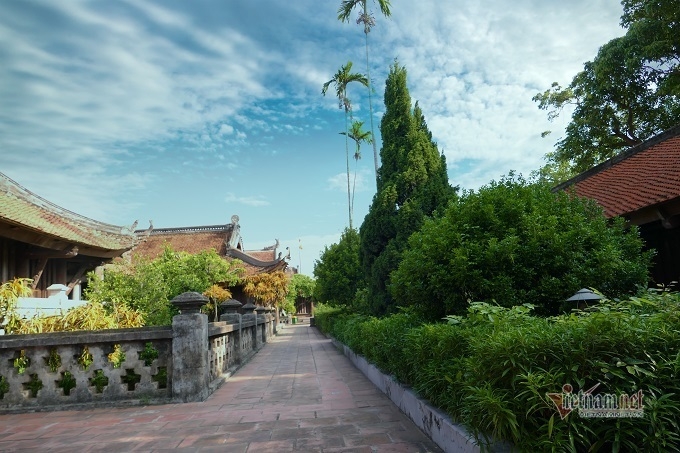 (Video: Vietnamnet)
The green road leading into the temple.
Keo temple was recognized as the Special National Relic in 2012. In 2017, the Keo Temple Festival was also crowned the National Intangible Cultural Heritage.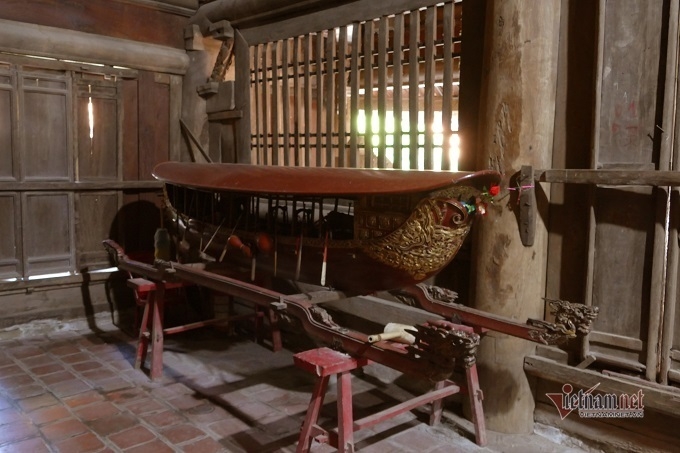 (Video: Vietnamnet)