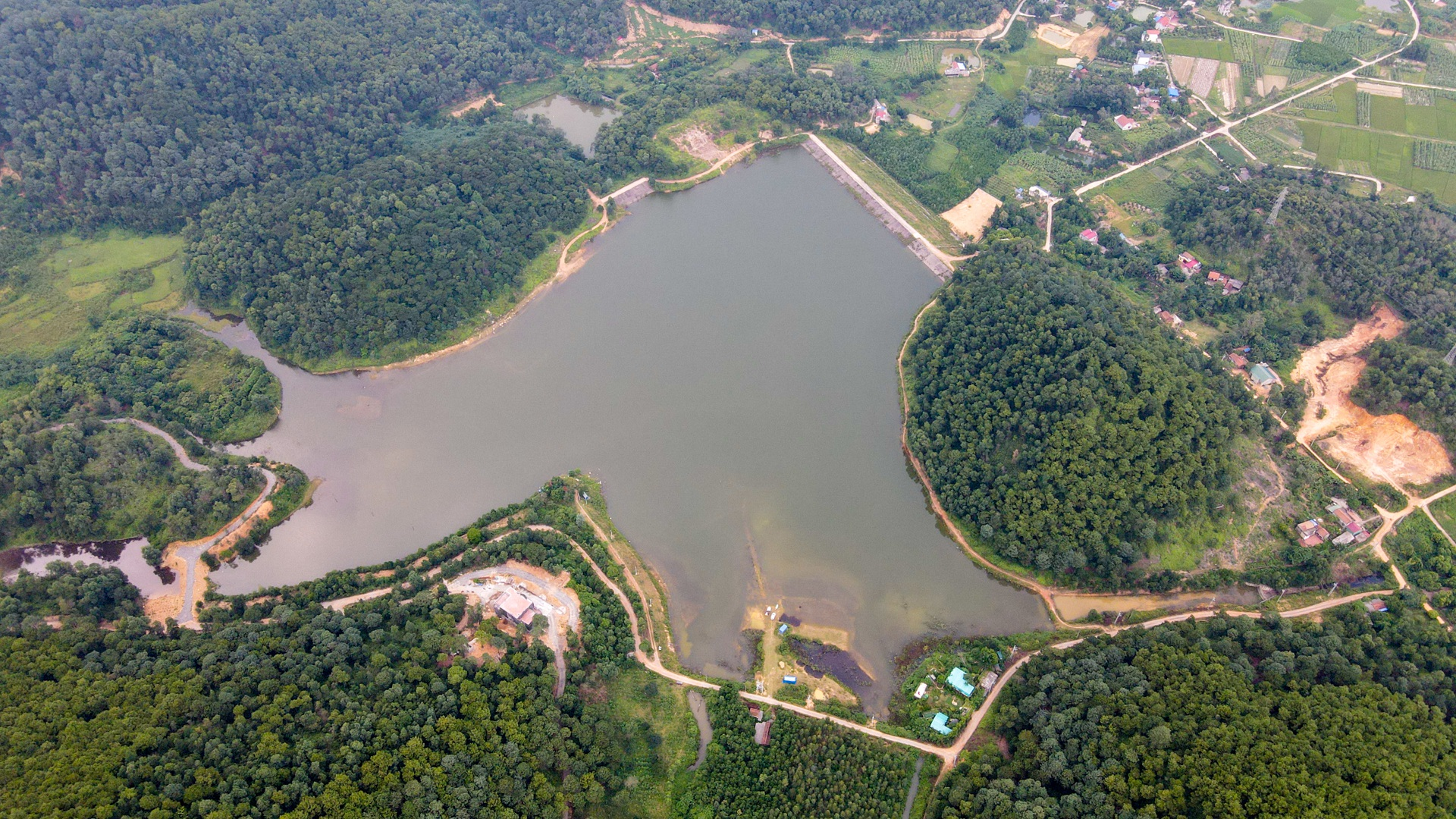 The bird-eye view of Chom Nui Lake Photo: Dan Tri
Contrary to the hustle and bustle of city life, Chom Nui Lake boasts serene beauty and clear blue water which makes it a top place for camping at the weekend.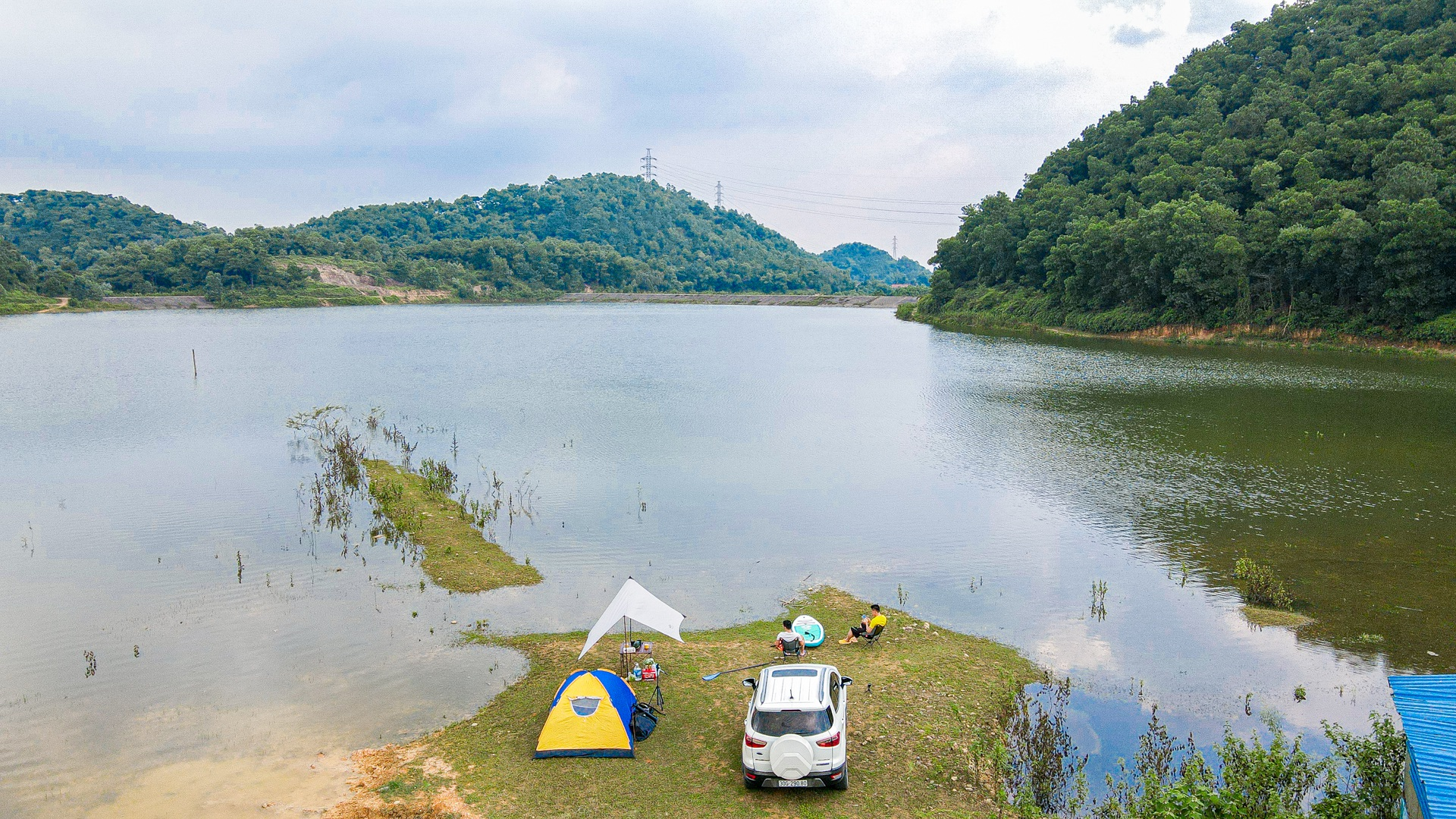 Photo: Dan Tri
The fresh atmosphere at the lake makes everyone refresh their mind.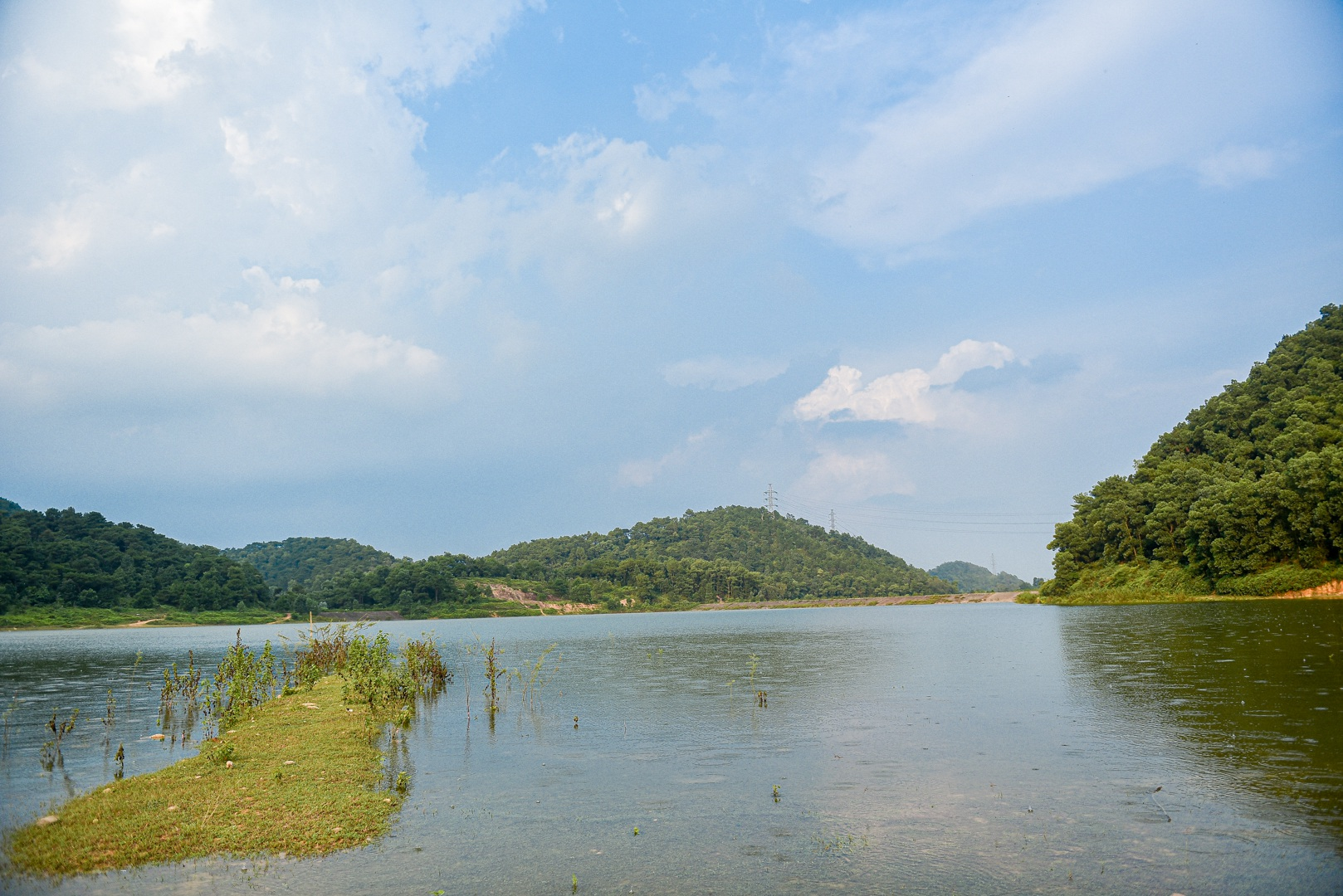 Photo: Dan Tri
Since Chom Nui Lake is only 40 km from Hanoi, travelers can reach this place by motorbike in the direction of Thang Long or Nhat Tan Bridge.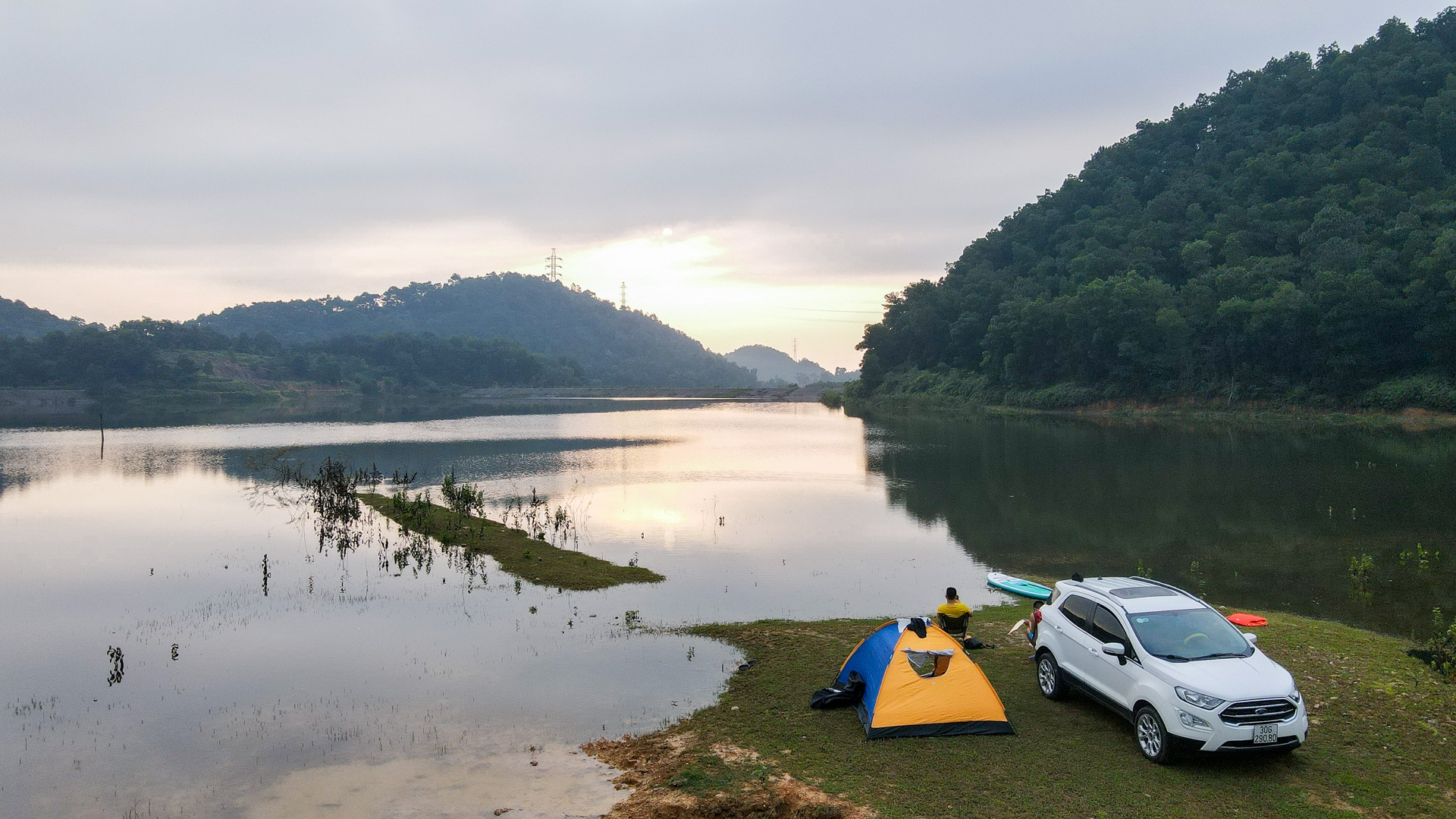 Photo: Dan Tri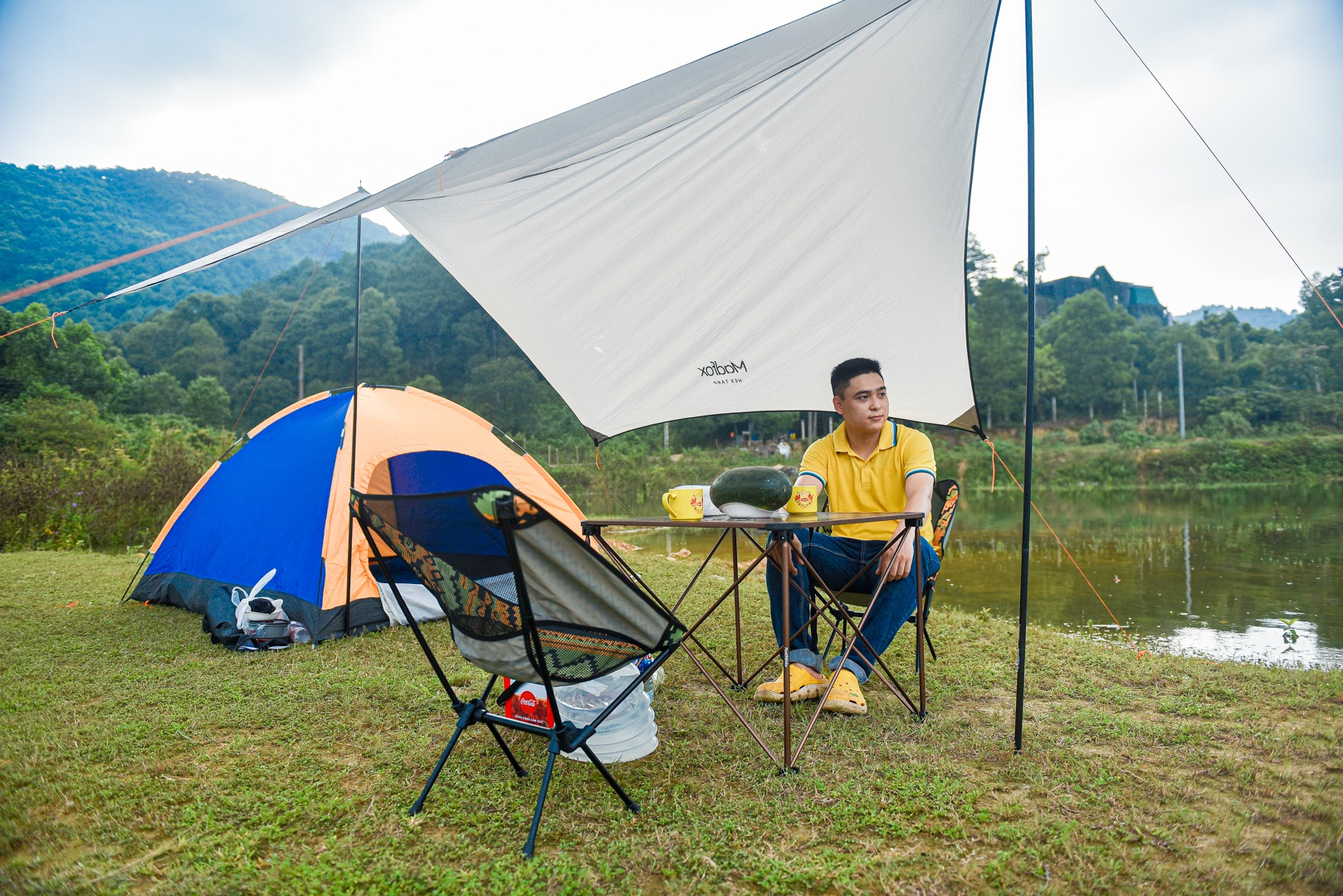 Photo: Dan Tri
The young people have recently flocked to the lake for camping thanks to its magnificent beauty.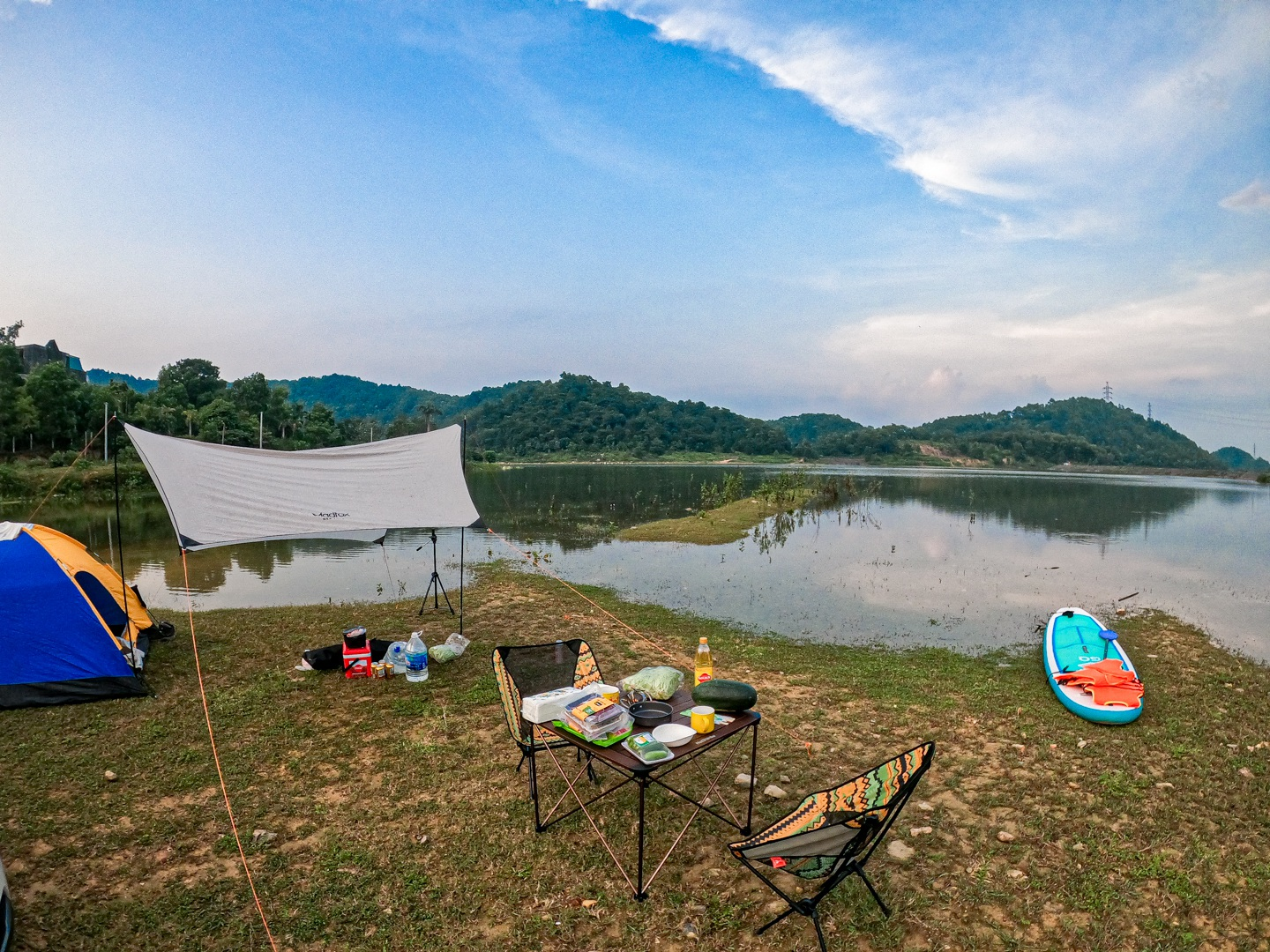 Photo: Dan Tri
Chom Nui Lake is enveloped by green mountains creating poetic scenes. The lake embraces its best gorgeousness in sunrise and sunset.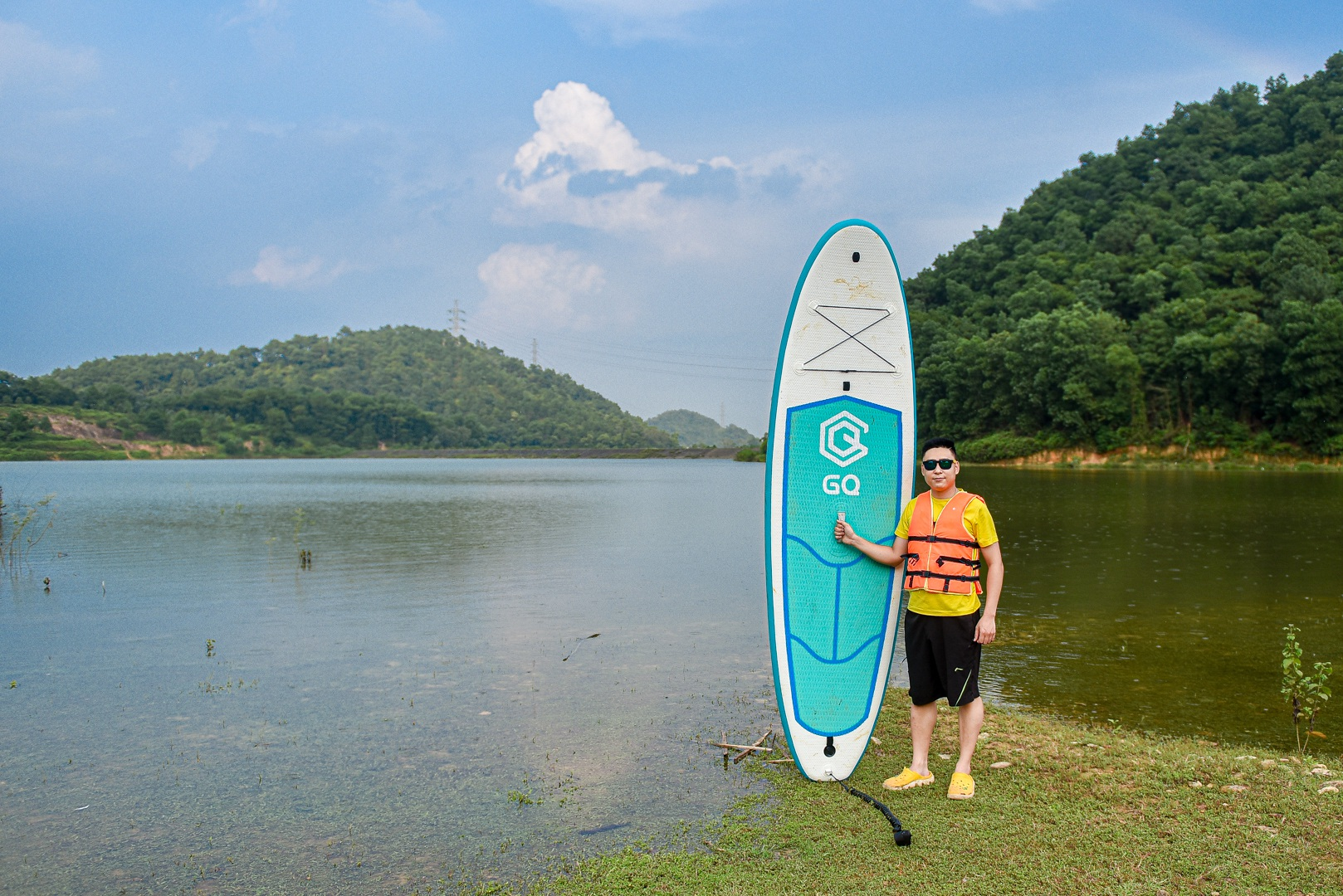 Photo: Dan Tri
Chom Nui Lake not only feasts your eyes with wonderful natural scenery but it also offers opportunities to experience many interesting activities especially paddleboarding (SUP), a relatively new recreational water sport.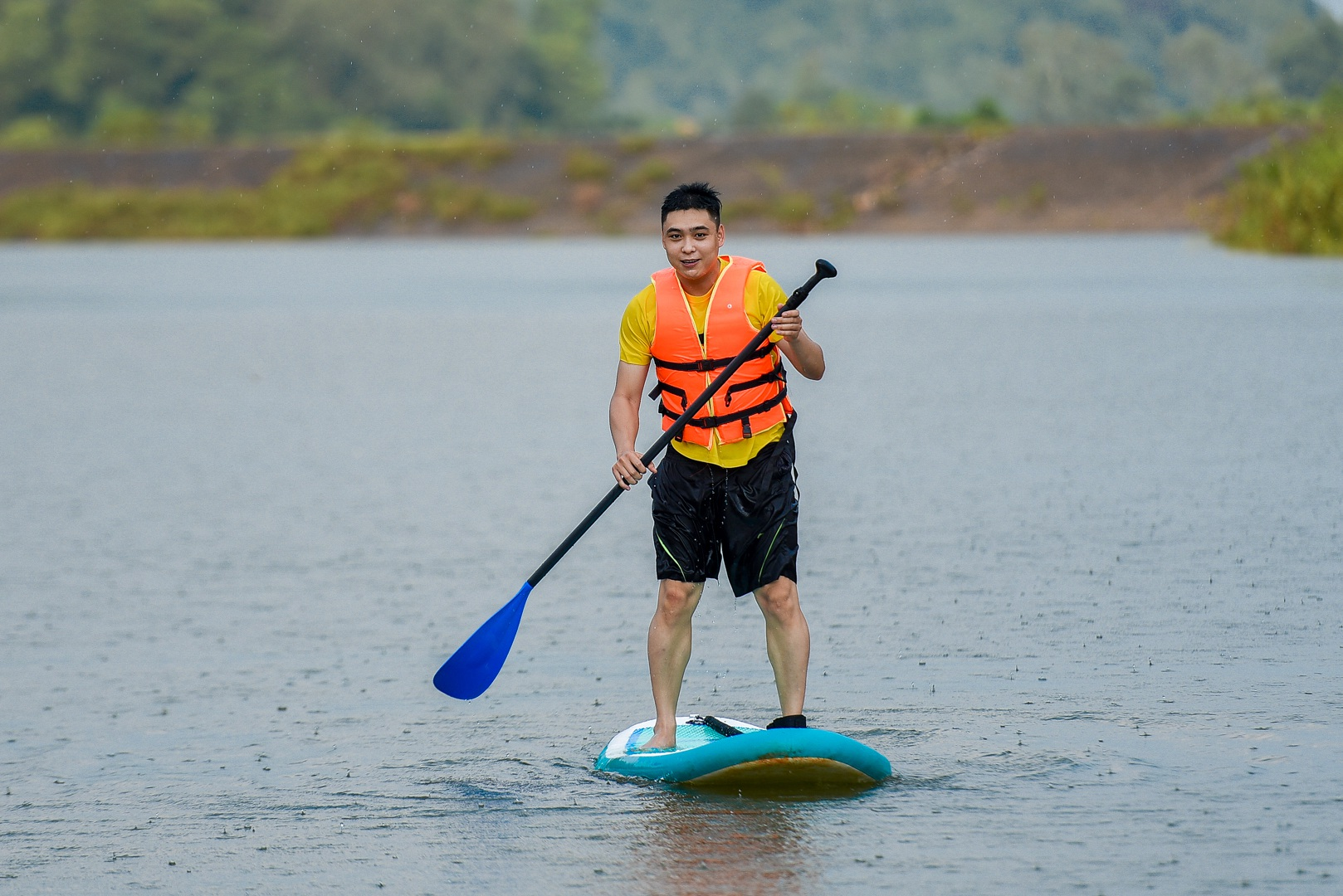 Photo: Dan Tri
The lake's pristine beauty remains intact without many services served. Therefore, to ensure a memorable trip, travelers should bring drinks, food, and tents.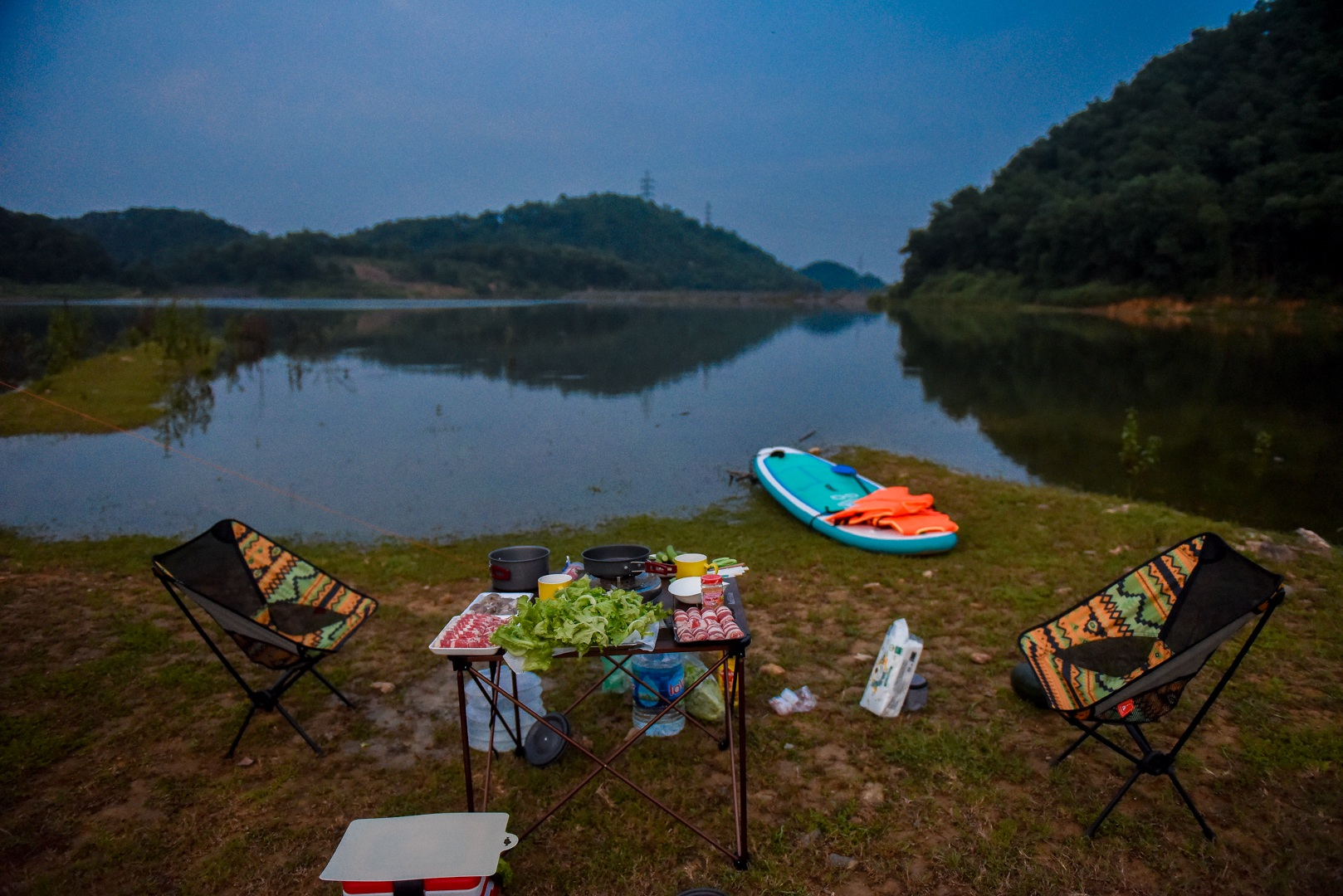 Photo: Dan Tri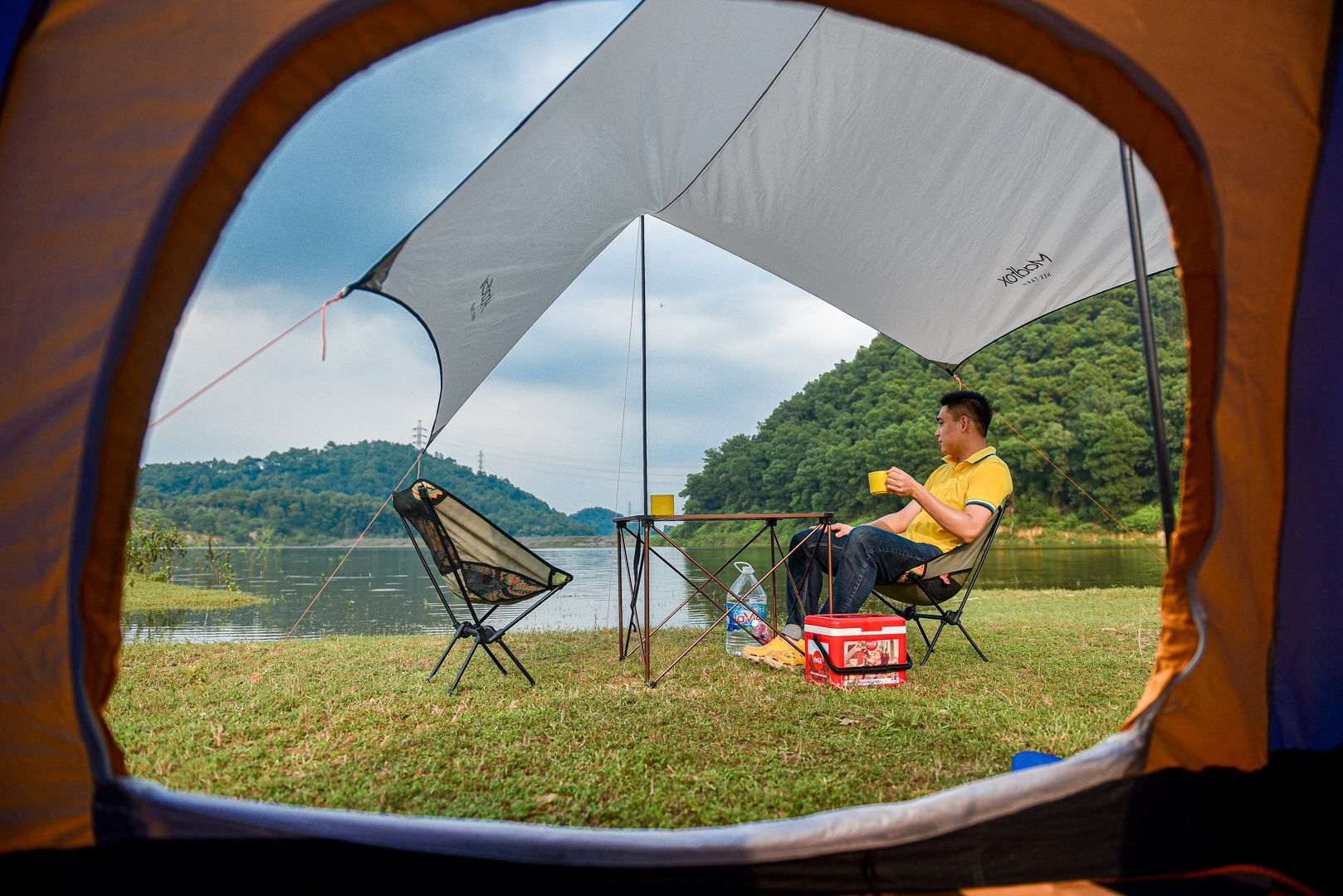 Photo: Dan Tri
Numerous young people are interested in camping overnight at Chom Nui Lake so that they can have the opportunity to admire the splendid sunrise moment. Camping by the vast and quiet lake along with enjoying outdoor BBQ parties certainly delight anyone.