Where is Mui Dinh located?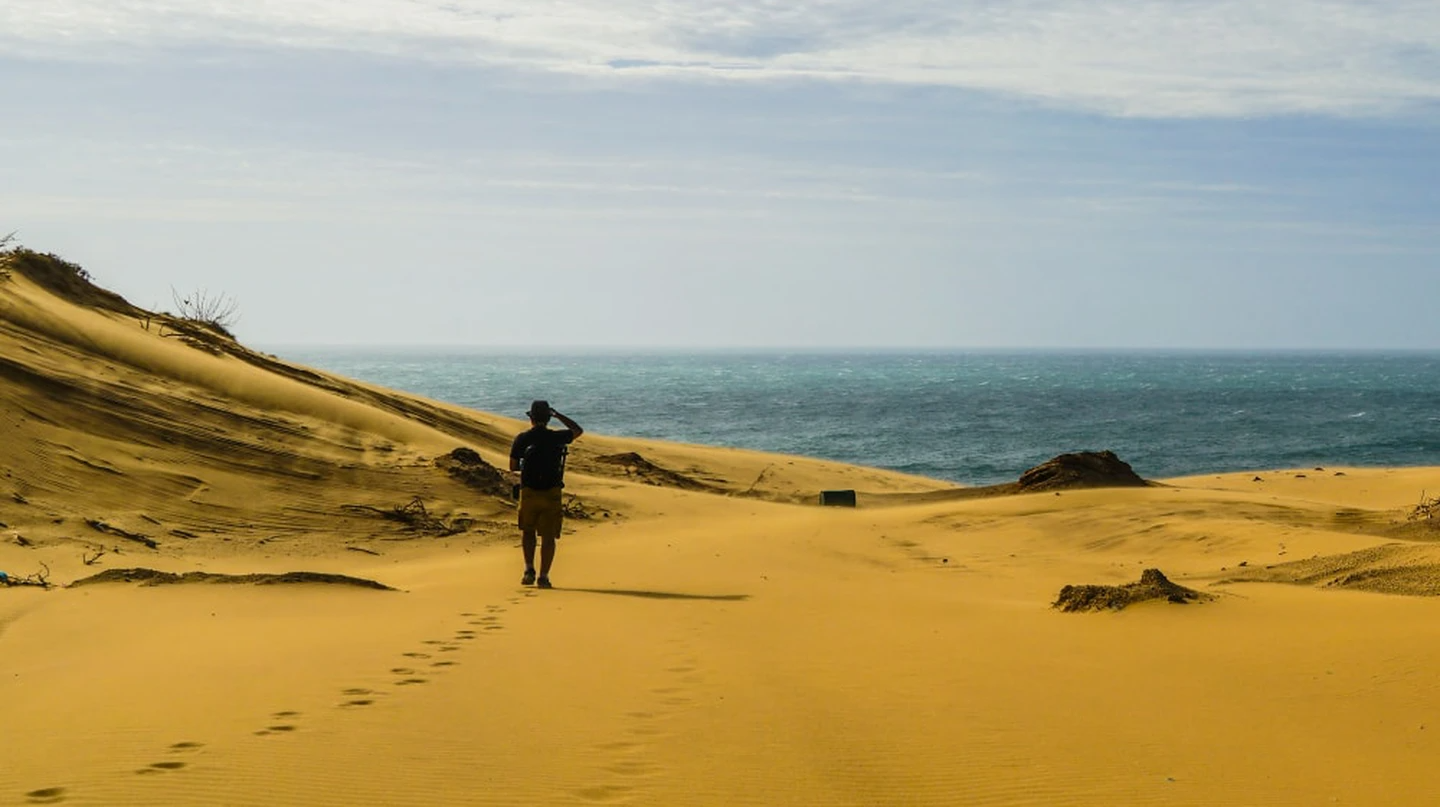 Sand dunes at Mui Dinh, Vietnam (Photo; Shutterstock)
Mui Dinh is known as a cape and also the name of a lighthouse in Phuoc Vinh Commune (Thuan Nam – Ninh Thuan Province), about 30km from Phan Rang – Thap Cham city centre to the South. Mui Dinh is famous for its pristine, natural and peaceful scenery, secluded beaches, seafood, and the spectacular view of hot, dry landscape, which charms every passengers that set foot in this place.
Interesting places to visit
Isolated beaches
For those of you who enjoy peace and quiet as you swim on undisturbed stretches of beach, the coastline around Mũi Dinh is mostly undeveloped, with many little alcoves to explore. You may need to do a bit of off-road driving to get there, but you'll be glad you did.
You can also enjoy activites such as beach camping, swimming or just simply having a hot cup of coffee with your friends while watching the sunrise.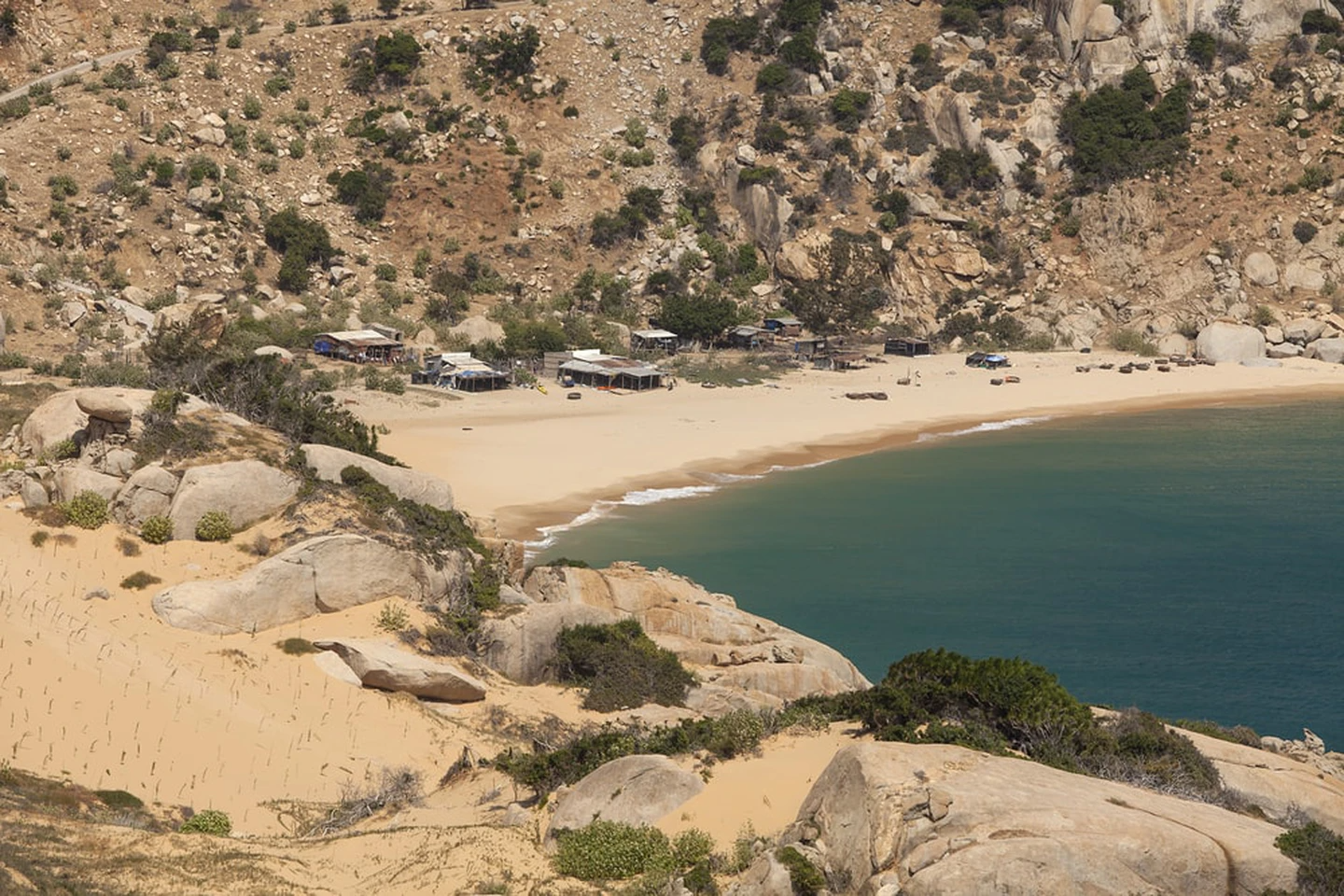 Rocky coast landscape near Mui Dinh, South China Sea (Photo: Shutterstock)
Colonial era lighthouse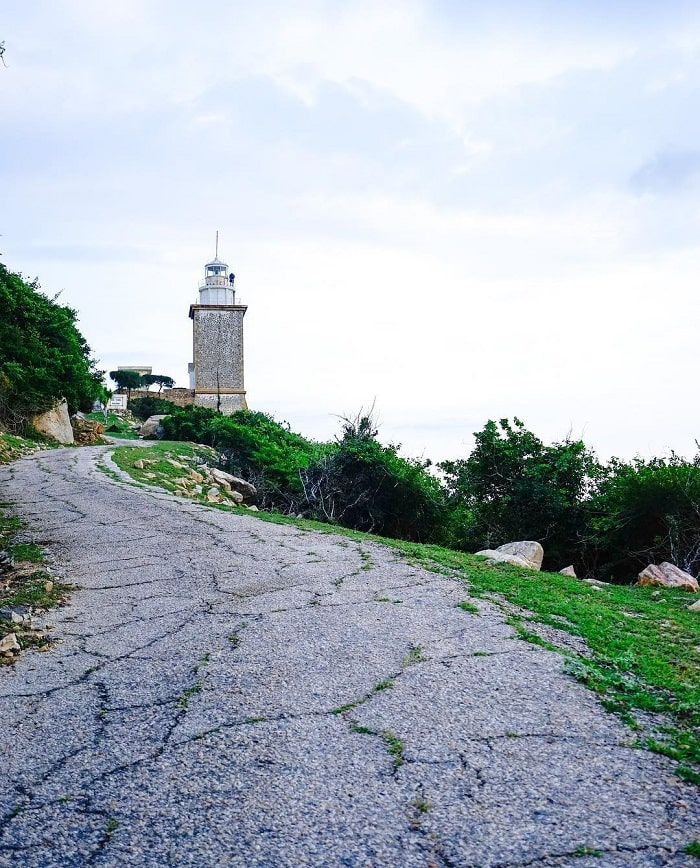 The lighthouse is located on Mui Dinh mountain, about 180m height above sea-level (Photo: @si.nguyen_)
For a glimpse of the past, head to the colonial lighthouse and see where the ship moved along Vietnam's rocky coastline over a hundred years ago. The lighthouse is located on Mui Dinh mountain, about 180m height above sea-level. It will take you roughly 15 minutes climbing a narrow, winding and rocky path to get to the place. The building itself isn't all that impressive, but when you combine its history with the amazing views, this spot is worth the journey.
Spetacular coastal highway
Mũi Dinh is part of one of the best motorbike routes in southern Vietnam. Many people opt for the mountain routes through Đà Lạt and Pleiku, but the coastal roads offer their own adventures, with vast stretches of empty coastline and little fishing villages.
The road through Mũi Dinh used to be a bit sketchy, but they've recently completed a coastal highway to connect Phan Rang and its beachfront resorts to the sleepy fishing village of Cà Ná, so there's no need to worry about road conditions anymore. That means you can enjoy the windswept views with peace of mind.
Son Hai fishing village
Son Hai fishing village is one of the most beautiful, pristine and amazing destination for tourist to visit when they stay in Mui Dinh. It's a small, quiet and sun-baked village where people have been fishing the sea for many generations. Faded coracles sit near the shore, waiting for wiry men to maneuver them over the waves, using figure eight motions to propel themselves and their nets to where the calmer waters await. It's mesmerizing to watch these boats in action.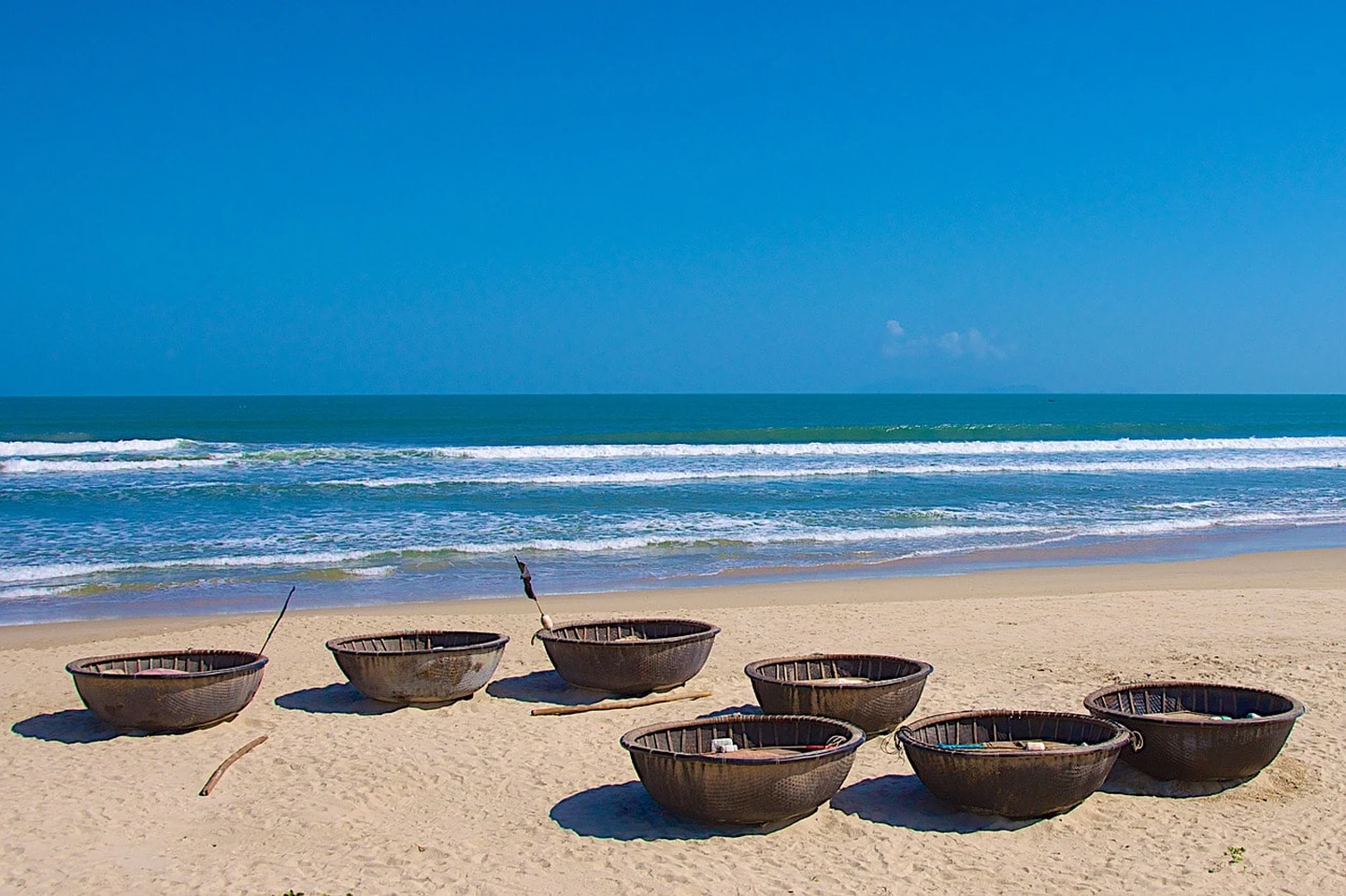 Coracle fishing boats in Vietnam (Photo: The cuture trip)
Seafood restaurants
Along the highway both north and south of Mũi Dinh, you'll find several seafood restaurants serving dishes caught from the nearby waters. One of the most amazing experience in Vietnam is eating tasty seafood within eyesight of the blue fishing boats that caught your meal.
Tanyoli Amusement Park
If you're tired of driving motorbike on the highway, then check out the Tanyoli Amusement Park, south of Son Hai. They have dune buggies, ATVs and a huge off-road course where you can let loose and have some fun. And at night, join them for their beach party, where dancers put on a show in front of a huge bonfire.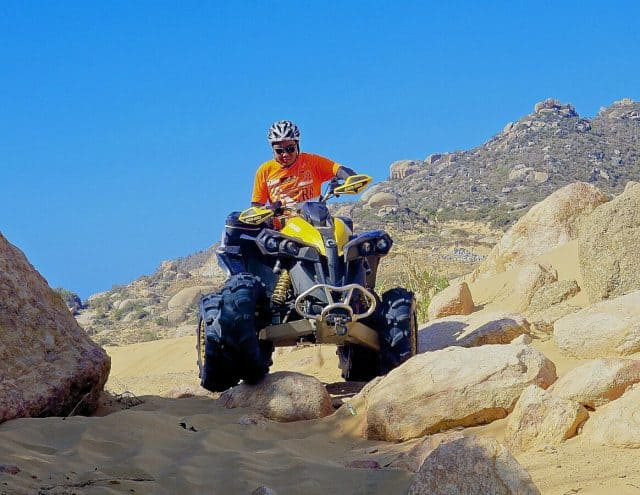 Discovering Tanyola Amusement Park with ATV vehicles (Photo: VnTrip)