Previously, when coming to Phu Yen, tourists often had to travel very far from Tuy Hoa – the city central – to have beautiful pictures. In addition to being the "capital city" for beach entertainment, Tuy Hoa does not have many beautiful backgrounds for taking photos. However, in recent times, local young people and tourists have repeatedly shown photos at new check-in spots in Tuy Hoa. With the newly built areas, this city promises to attract even more visitors in the coming times.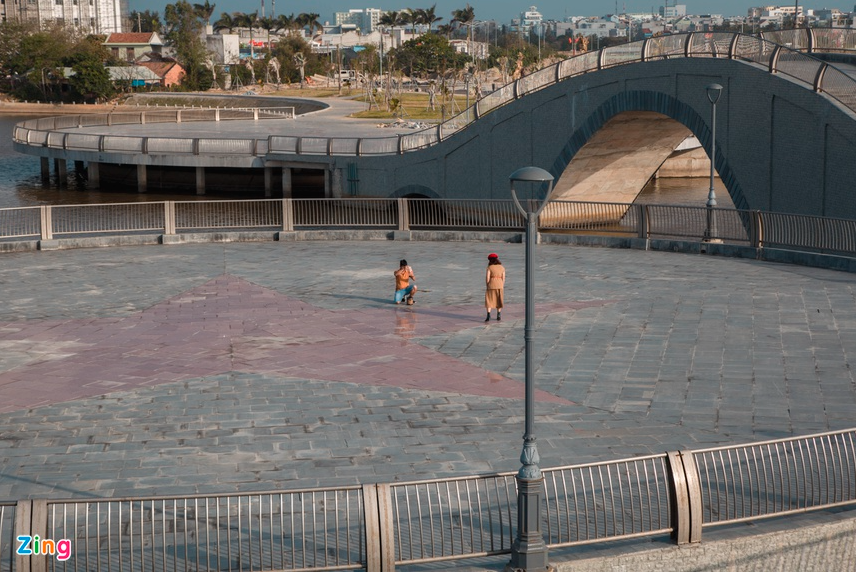 Photo: Zing News
Ho Son detention lake
Located in Ward 5 (Tuy Hoa), Ho Son is becoming a famous check-in place for having a "Korean-like" look. This is a project that brings green spaces and enhances the healthy life of the local people. This area has two main photo backgrounds: the bridge and the road by the lake, thanks to the stretched, curved railing bars and beautiful stairs. Walking on the path by the lake below is also a worthwhile experience for visitors. With the winding structure and the pillars sitting along the road, many visitors referred to this place as romantic Korean background for check-in.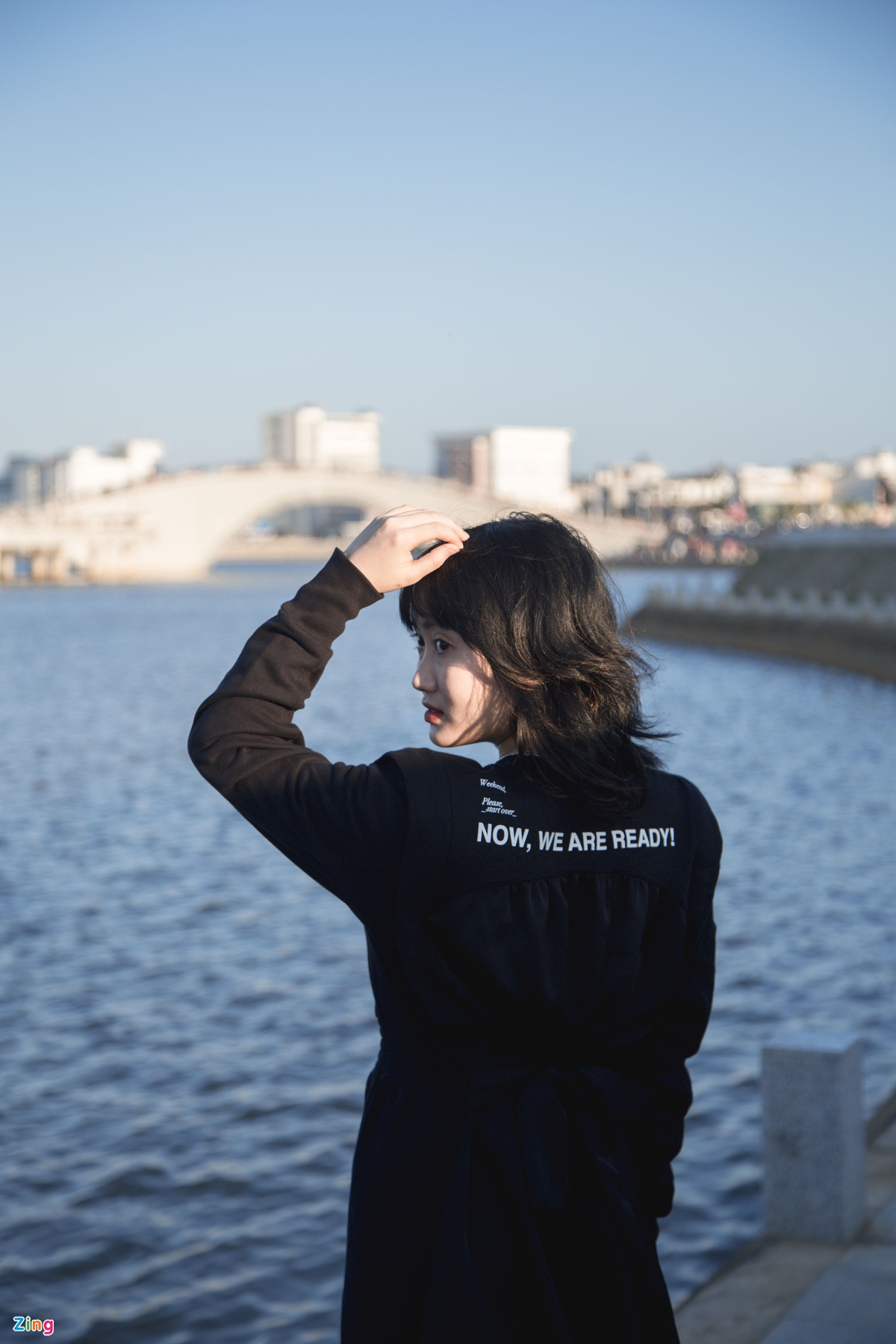 Photo: Zing News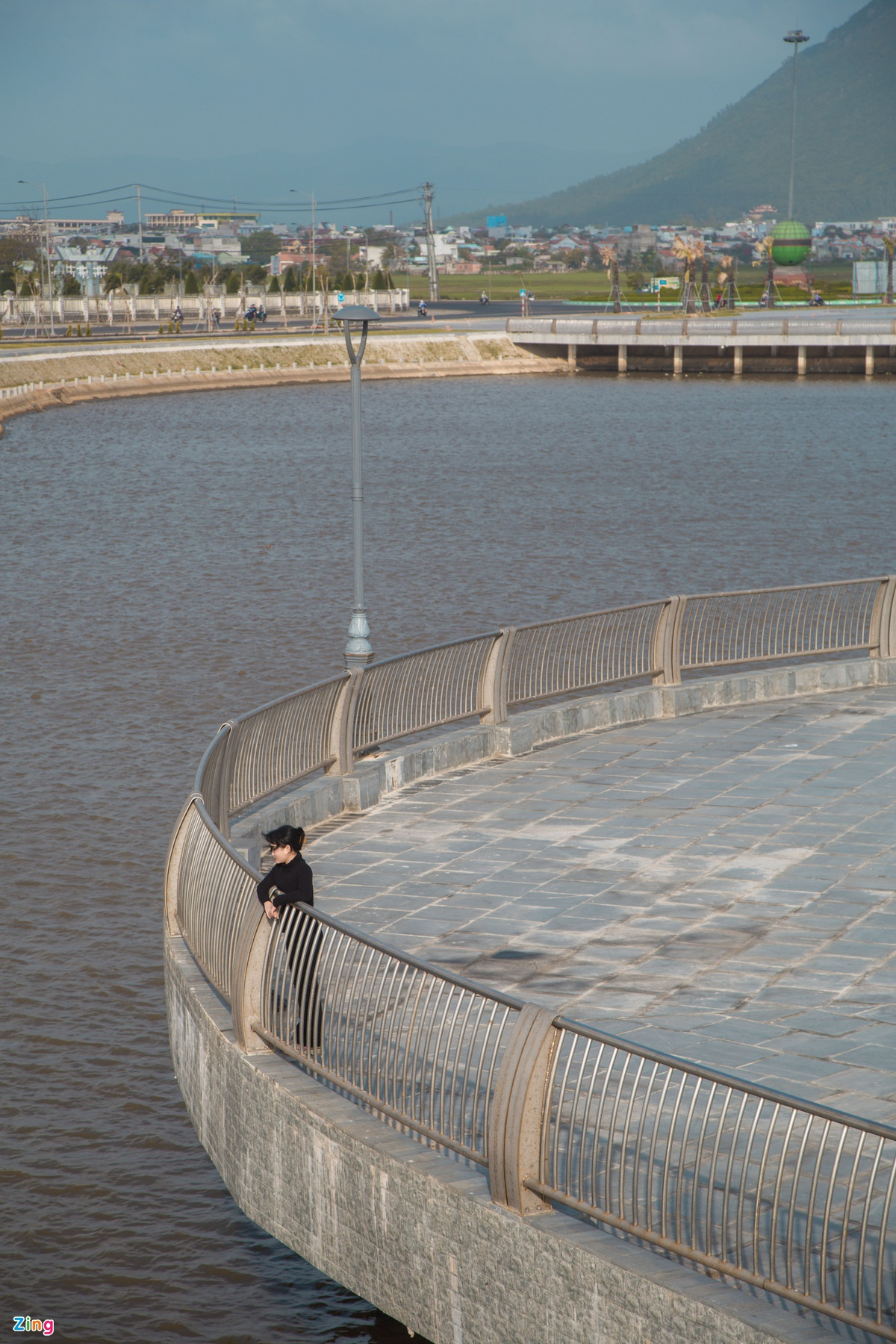 Photo: Zing News
Mai Thao (from Phu Yen, working in Da Nang) commented on this check-in spot: "It was only on this Tet that I had the opportunity to visit my hometown. Tuy Hoa now is quite different from my memory as it currently has many new check-in spots. I like the space in this lake area, which is very fresh and airy. However, I think the issue of hygiene should be more focused when the number of visitors is increasing.
According to reporters, this area is especially crowded from 16:00 -18:00 each day. For photos with no people around, you should come here at about 7:30 to 8:30 in the morning, which is usually sunny enough for beautiful photos.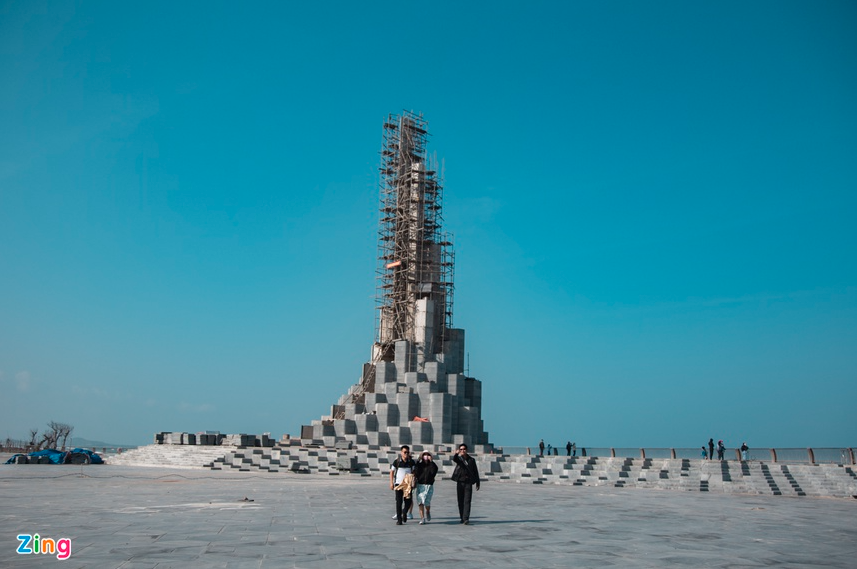 Photo: Zing News
Nghinh Phong Square
Since the middle of last year, netizens have shared beautiful images of Nghinh Phong Square (Nguyen Huu Tho and Doc Lap crossroads). This square design is inspired by Ganh Da Dia – the tourism symbol of Phu Yen. The stone tower is divided into two symmetrical sides, each side consists of 50 stone blocks from large to small. This also reminds the legend of Lac Long Quan and Au Co giving birth to hundreds of eggs.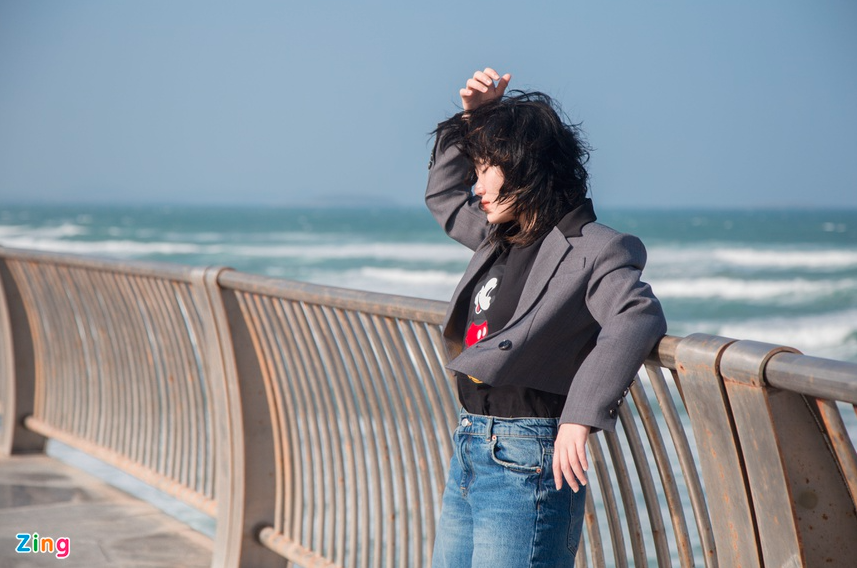 Photo: Zing News
Currently, the tower is still in the finishing phase but still welcomes many visitors to take pictures. The vertical, front-facing angle is the most common photo angle taken here. Besides, this square also has some "deep" handrails facing the sea. Overall, this check-in point is unique but not too outstanding. Due to its crowdedness, you will have to wait a while to be able to take beautiful photos here.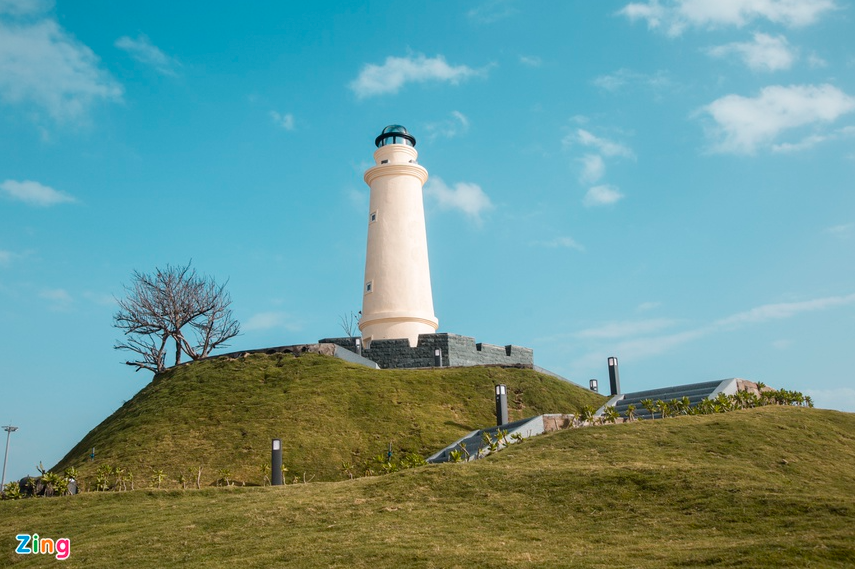 Photo: Zing News
Mini lighthouse
About 100 meters from Nghinh Phong Square, the mini lighthouse is also a new attraction in Tuy Hoa. At first glance, the lighthouse looks quite ordinary. However, when shown and combined with the blue sky, you will have interesting Western-like pictures.
This area is quite narrow, with only a few shooting angles so visitors should also go early to avoid crowdedness. In addition, due to the strong winds here, visitors should also pay attention to the kinds of clothes they choose to wear when taking pictures.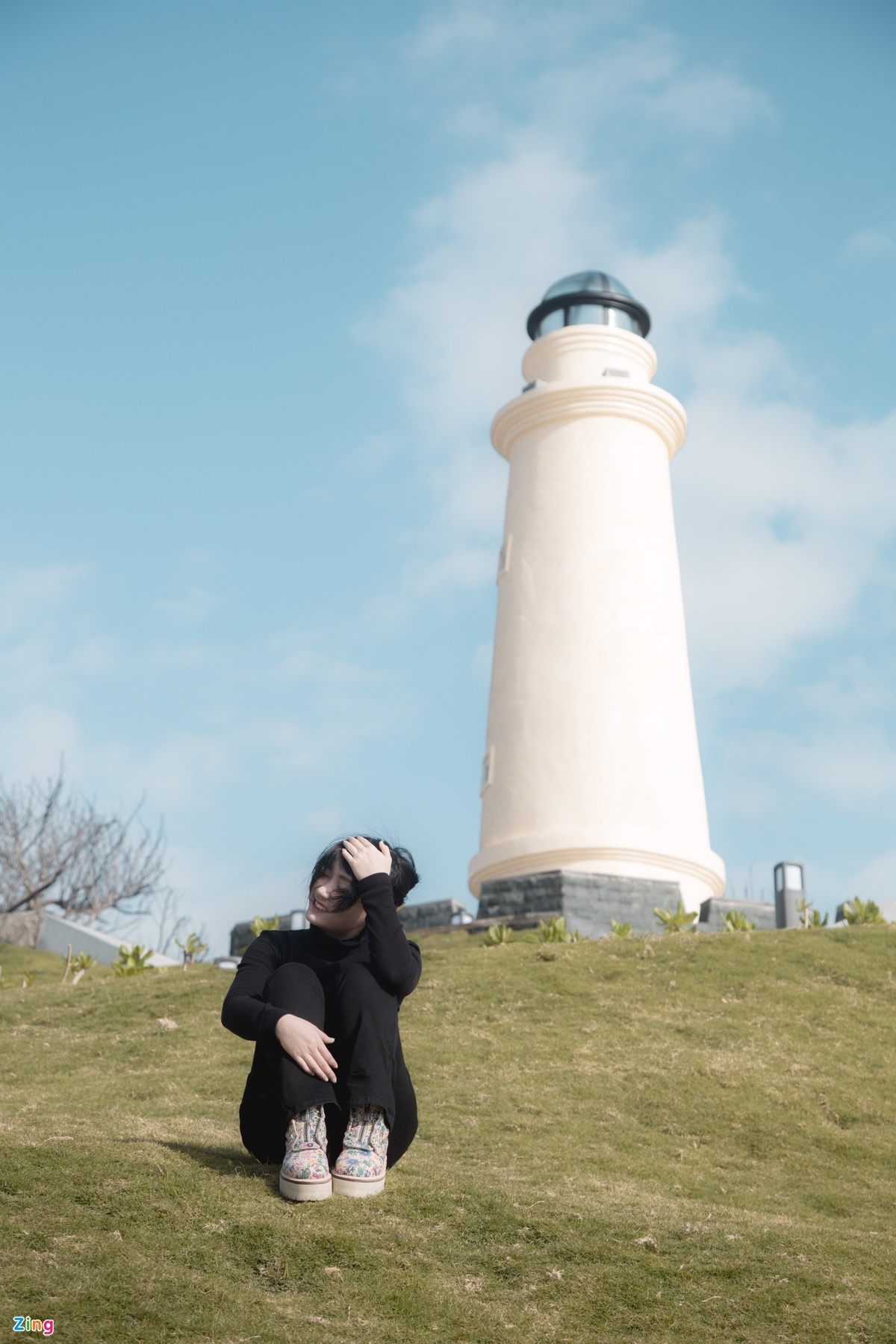 Photo: Zing News
Photo: Zing News