Jeune fille aux pivoines (Young girl with peonies) by Le Pho. (Photo: Aguttes)
The website of Aguttes auction house announced that the painting of "Young girl with peonies", painted with ink and color on silk, in size of 91 x 71 cm, which had an initial estimated price of 500,000 – 800,000 euros, was sold by Aguttes auction house at up to 1,164,760 euros, equivalent to about 32.6 billion VND.
Aguttes auction house said: "Having settled in France for a few years, Vietnamese artist Le Pho has captured the quintessence of Western culture that he absorbed in order to integrate into the traditions of the Far East. The beauty of the young girl in the painting exudes a sweet, graceful reminiscent of the sophistication of the portraits of women by 16th-century artists combining with the distinctive characteristics of the Far East.
The young girl's face, her complexion, and her hair accentuate Asian beauty. Peony makes connections between both cultures. The ao dai and turban of Tonkin women evokes the painter's nostalgia for his homeland. With a particularly proficient technique and a perfect combination, Le Pho has completed a masterpiece as his talent is at its peak ".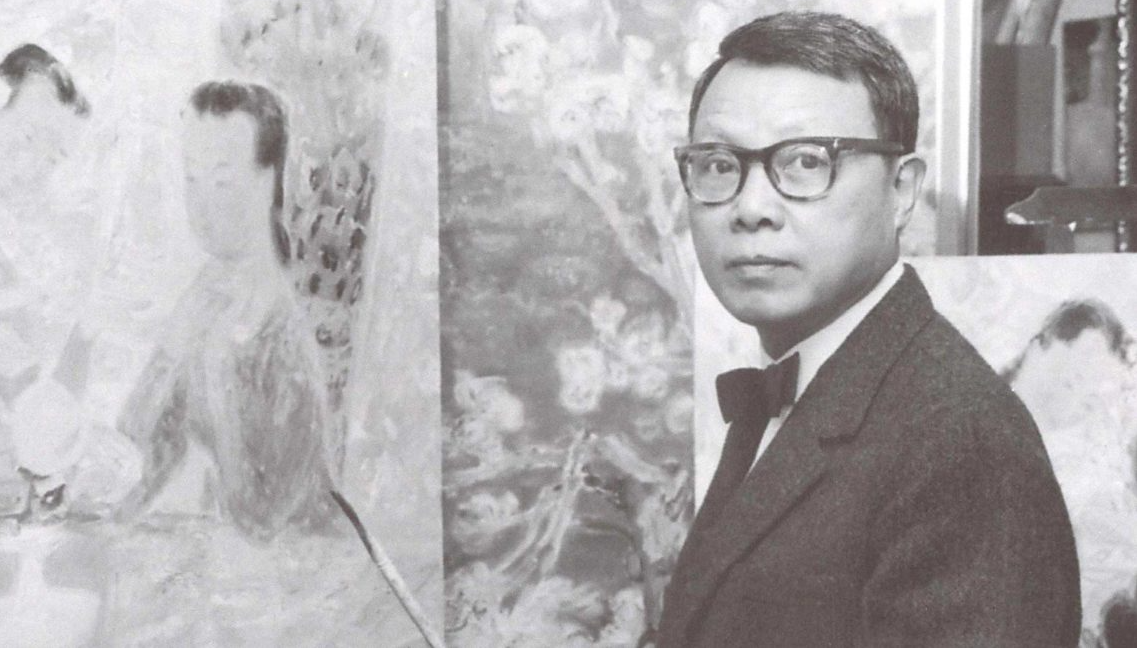 Portrait of Le Pho. (Photo: Robb Report Vietnam)
The Aguttes also auctioned many works of Le Pho and other Vietnamese painters such as Mai Trung Thu (1906 – 1980), Vu Cao Dam (1908 – 2000), Nguyen Phan Chanh (1892 – 1984), Nguyen Anh (1914 – 2000). ), Nguyen Sien (1916 – 2014) … with prices ranging from a few tens of thousands to several hundred thousand euros each.
Artist Le Pho (1907 – 2001) is considered one of the leading painters of modern art in Vietnam. His two previous works that surpassed the price of million euro were "Nudity" (1.2 million euros) and "Family Life" (1.02 million euros).