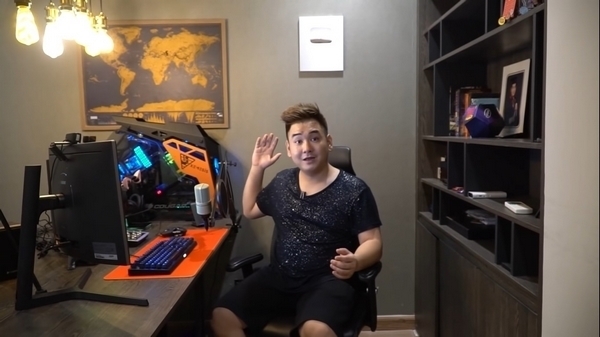 Xemesis is named the richest streamer in Vietnam at the moment (Photo: Vietnamnet)
Xemesis's real name is Nghiem Anh Hieu. He is now 31 years old and just got married to his 20-year-old wife Xoai Non earlier this month.
Xemesis decided to become a streamer as he figured out he did not cut out for running his family business, though his educational background was all about business. Before starting off as a streamer, Xemesis used to own a net shop. At the moment, along with doing the livestream, Xemesis also manages a coffee chain named The Alley. He is also the owner of a large car garage in Ho Chi Minh city. All the jobs he's doing go to show how affluent the young streamer is.
Four years ago, Xemesis got acquainted with PewPew, a well known streamer while he was livestreaming on TalkTV platform. After the platform shut down, Xemesis began establishing relations with ViruSs and Do Mixi, forming 'Tu Hoang Streamer' (four streamer kings), very famous in the streamer community, according to Vietnamnet.
Unlike other streamers, Xemesis wins the hearts of viewers with his way of speaking with a slight accent, very charming and sincere. Meanwhile, some analysts commented that Xemesis' livestreams attract youth because they can find luxurious items in the house of the streamer, such as a collection of watches believed to be worth multi billions of dong and luxurious car.
He is believed to be the richest streamer in Vietnam, though he doesn't livestream regularly and focuses on making his Vlog.
Xemesis once said on SaoStar that he likes to stream games play to seek joy and exchange with his fans, but he doesn't try to make money by doing this.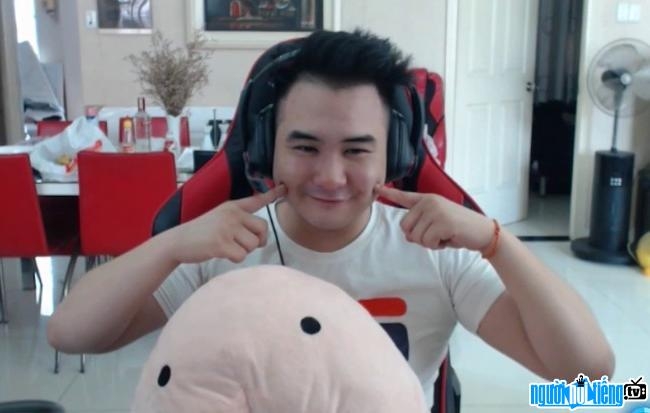 Xemesis was captured as livestreaming (Photo: Nguoi Noi Tieng)
The news website cited a report of Social Blade as reporting that more than 850,000 people have registered Xemesis' YouTube channel.
Social Blade estimated that Xemesis' revenue from the channel is between $432 and $6,900 a month (VND10-160 million).
At first, Xemesis only livestreamed on TalkTV and only began developing his YouTube channel recently, the number of registrations is lower than the other members of 'Tu Hoang Streamer'.
Also according to Saostar, in one of his livestream, Do Mixi revealed the huge incomes of his colleagues and said the richest person in the Vietnamese streamers' community is Xemesis.
Xemesis's luxurious wedding
In early November, the lavish wedding of the so-called "richest streamer in Vietnam and his wife Xoai Non has been the focus of the Vietnamese gamer community.
The streamer encountered his wife, Xoai Non in March 2019 and proposed to her 6 months later. However, they could only organize the wedding on November 14 when Xoai Non turned 18 years old, eligible for getting married.
Everything in the wedding was luxurious, from the super-car for the couple to the wedding dress that worths VND28 billion (US$ 1.2 million). Besides, the wedding was taken place at Landmark 81, the highest building in Vietnam.
Of the four members of 'Tu Hoang Streamer', Do Mixi and Xemesis are married, while PewPew is his relation, and ViruSs has recently broken up with his longtime girlfriend, also a streamer.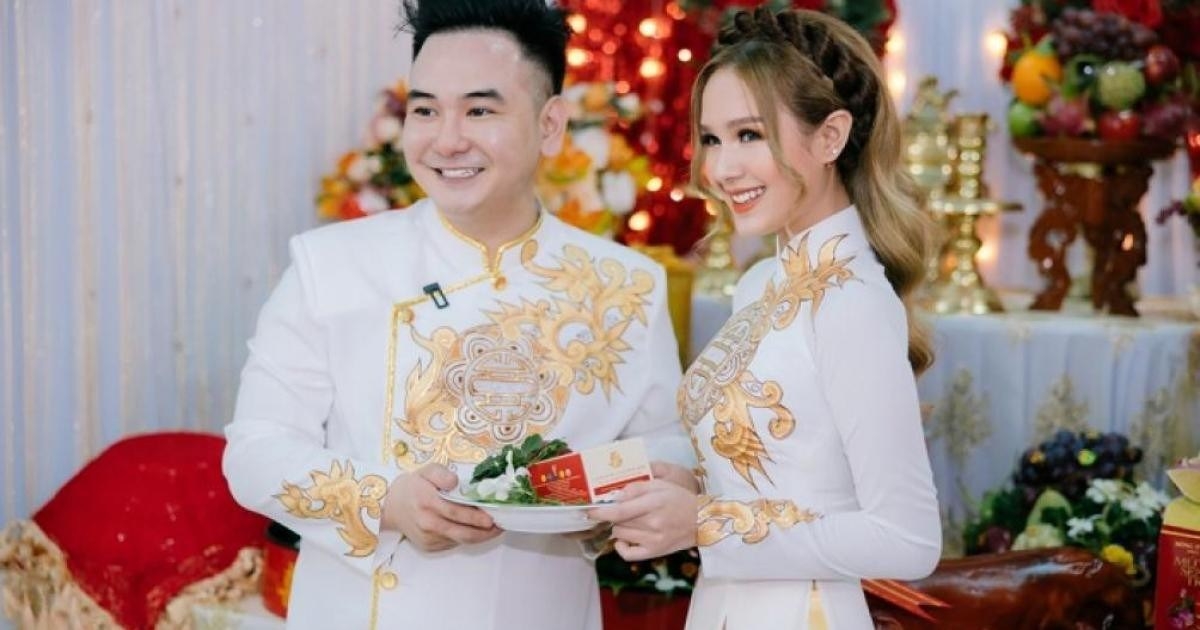 Xemesis and his 18-year-old wife (Photo: Vietnam Insider)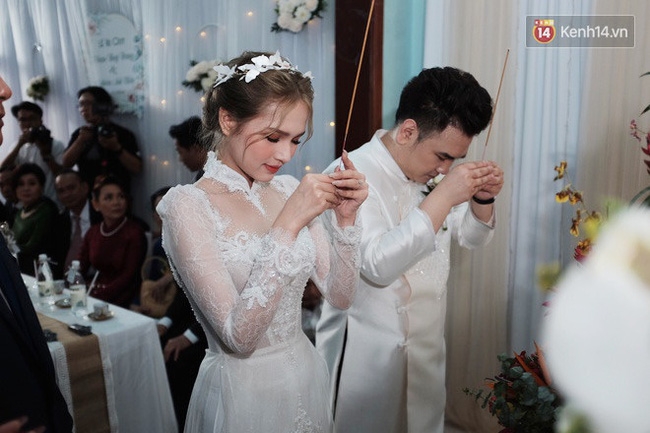 Xemesis and his 18-year-old wife (Photo: Vietnam Insider)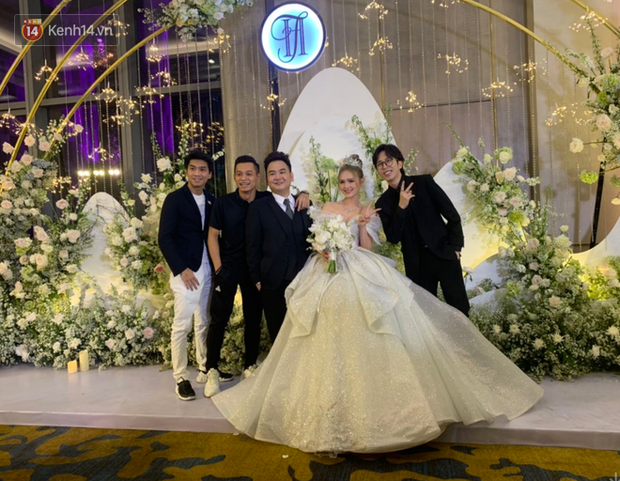 Xemesis, his wife and the four members of 'Tu Hoang Streamer' (Photo: Kenh 14)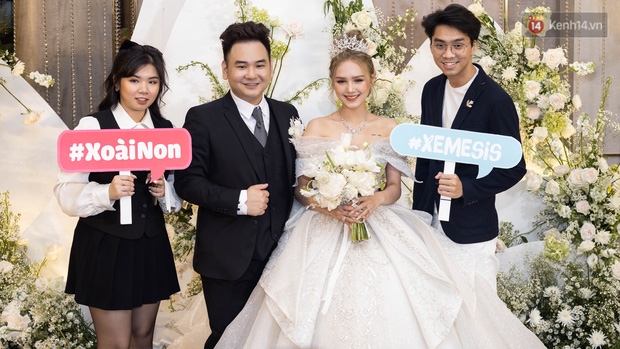 (Photo: Kenh 14)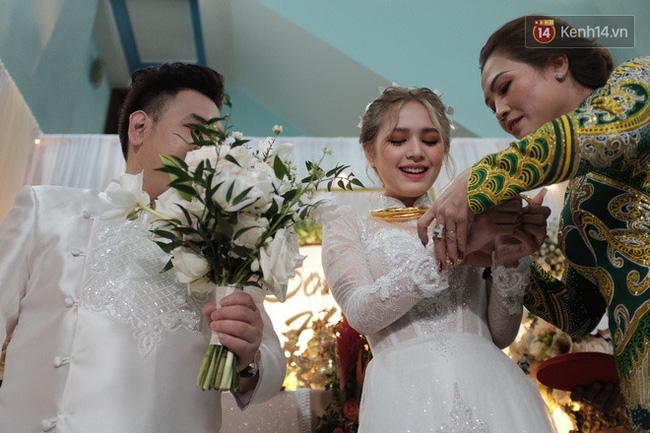 (Photo: Kenh 14)