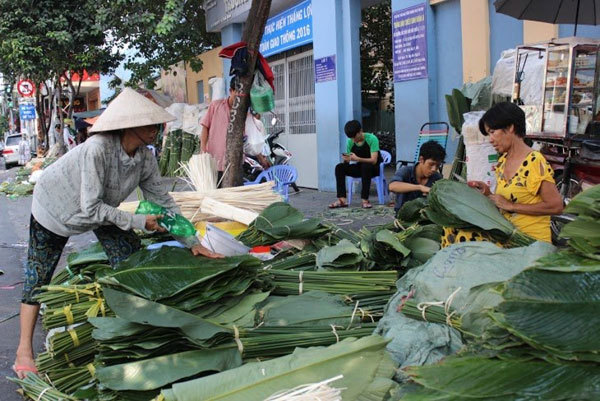 Unlike northerners who cook square-shaped Banh Chung, southerners prefer cylindrical Banh Tet during the traditional Tet holiday. Both cakes are made of glutinous rice, green bean paste and pork, and they are wrapped in La Dong (Dong leaves). The leaves can be found at the La Dong market that is located at the Cach Mang Thang Tam-Pham Van Hai intersection.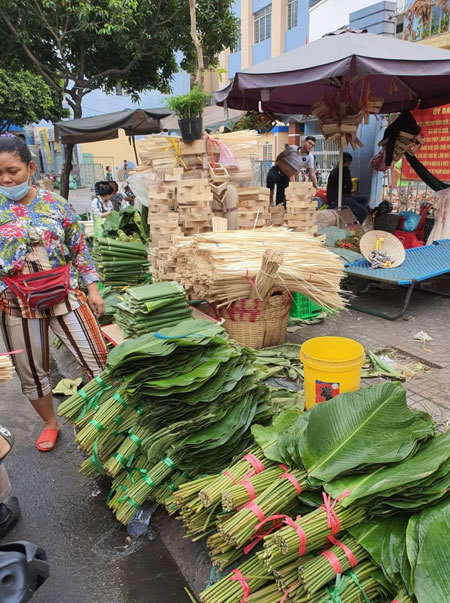 The market, the biggest of its kind in HCM City, often opens from the 15th day of the 12th lunar month and lasts several days before the start of Tet. A bunch typically contains 10 leaves costing between VND70,000 and VND80,000.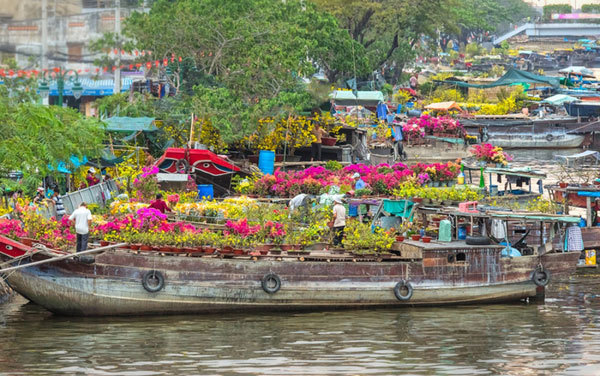 Flowers are among indispensable items during the Tet holiday, and the Binh Dong flower market in District 8 is an ideal place to visit. Coming here, visitors can see boats full of flowers and ornamental trees sourced from gardens throughout the Mekong Delta region.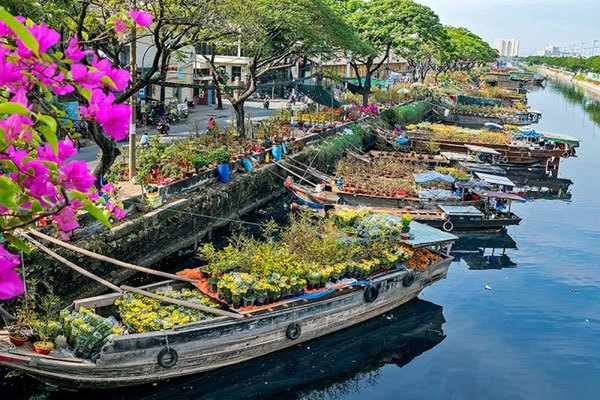 From the 20th day of the 12th lunar month, gardeners gather at the market in order to prepare for the Lunar New Year festival. The bustling atmosphere at the site lasts for the whole day and attracts numerous residents and tourists each year.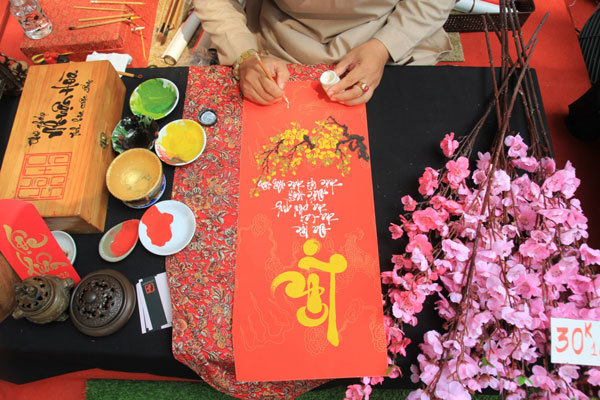 Annual calligraphy markets also take place on Truong Dinh Street and at the Pham Ngoc Thach-Nguyen Thi Minh Khai intersection. Calligraphy pieces are used to decorate houses and office buildings every Tet.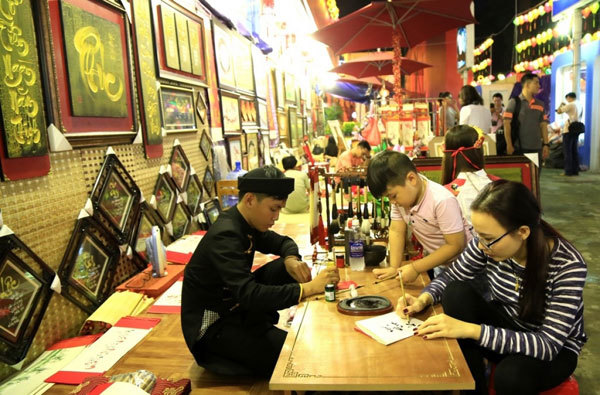 Confucian scholars write scripts at the visitor's request. Recipients ask for words such as Happiness, Longevity, Love, Health, Wisdom, or Patience, expecting a peaceful and prosperous year ahead. The market serves as a familiar check-in spot for youngsters.
VOV/ Phunuvietnam.vn