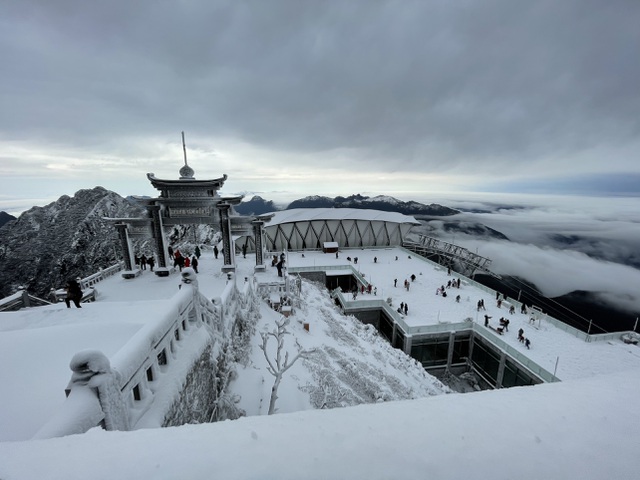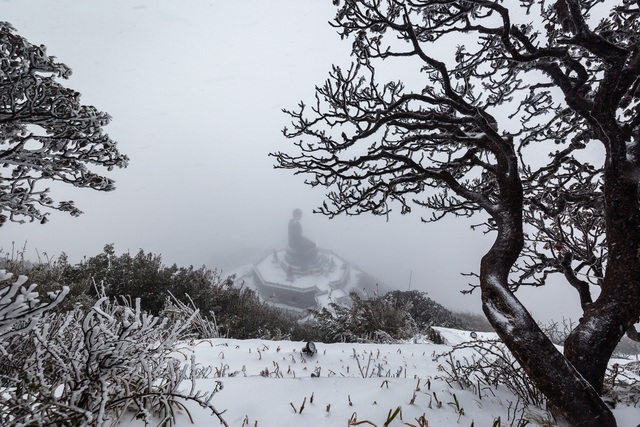 Up to 60cm of snow has appeared on Mount Fansipan since Monday morning. 
Sapa rarely sees such thick snow.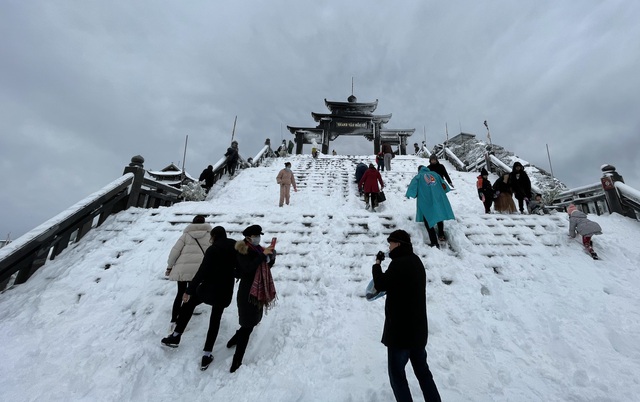 The strong wind has blown the snow from China to Vietnam. It was blocked by Hoang Lien Son Mountain and has fallen into Mount Fansipan.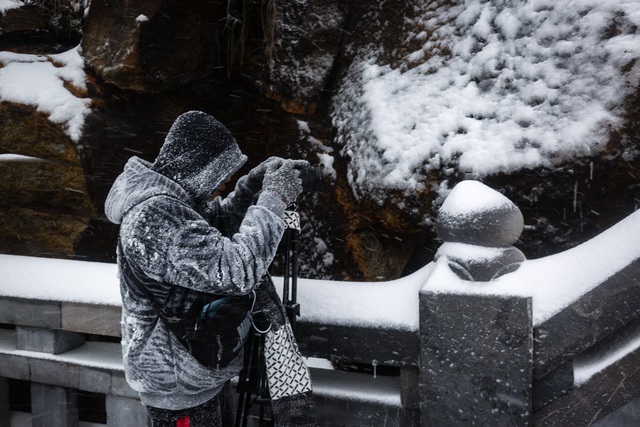 Many travellers are interested in snow.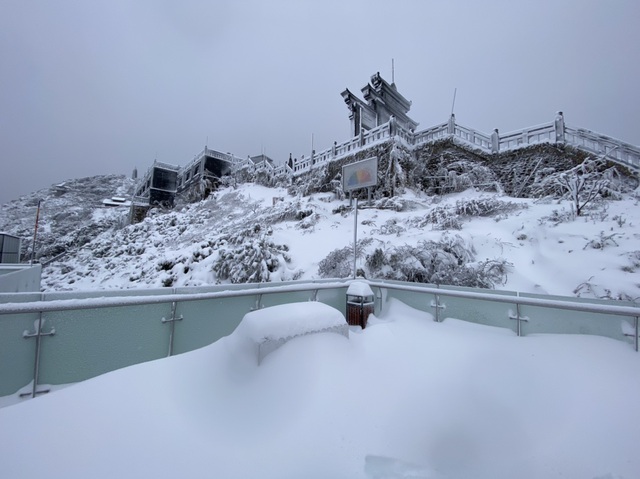 Fansipan is Indochina's highest mountain and is nicknamed the Roof of Indochina. It is around 9 kilometres from Sapa Town. It is among the few places in Vietnam to see snow in winter.
Dtinews