Coming into the village today, one can image how wealthy the village was in the past if they see 20 French-style villas built in the early 20th century that are preserved quite well.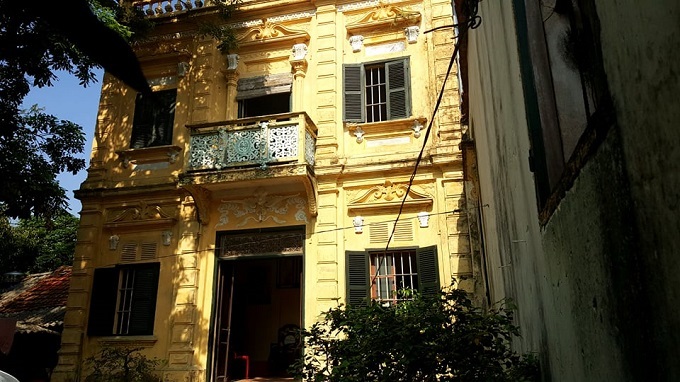 This is a villa located on 300 square meters of land, owned by Mr. Pham Khac Tiep. The villa almost retains the intact French colonial architecture.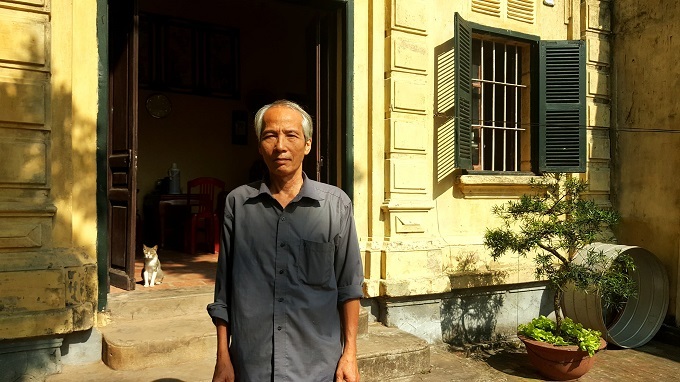 According to Tiep, the villa was built by his grandfather Pham Ngoc Pha in 1930. Pha was a silk trader, who wholesaled silk to not only cloth traders in southern Vietnam but also those in Cambodia, Laos and Thailand.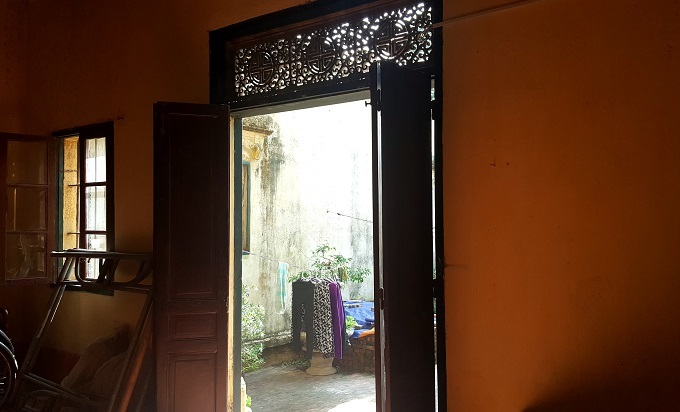 All the doors, windows and vents in the villa are made of ironwood. After over 100 years, the doors are still in good condition.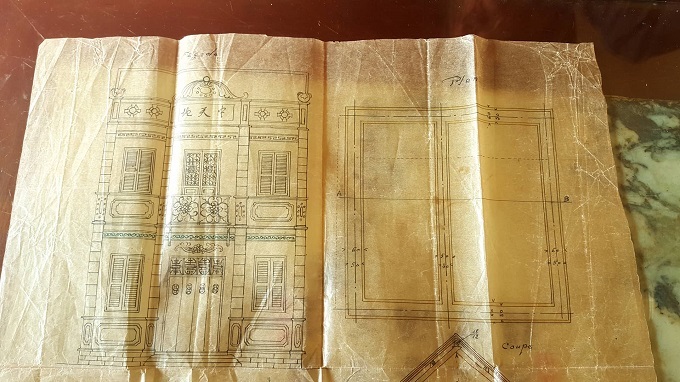 Pha hired a French architect to design the house. The drawings of the house have been preserved by the family until today.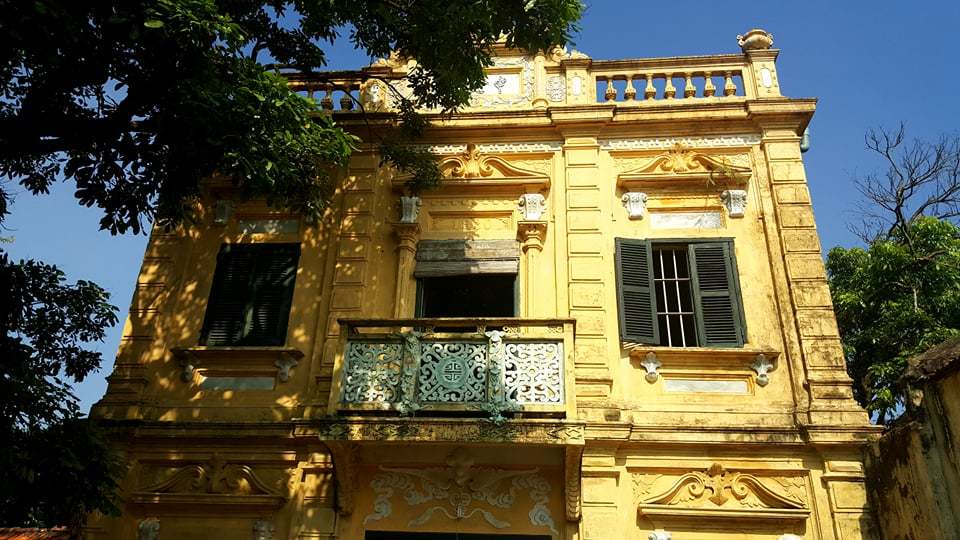 The wall edge is in European style with sophisticated curling patterns. The walls are painted yellow – typical color of the French architecture in this period.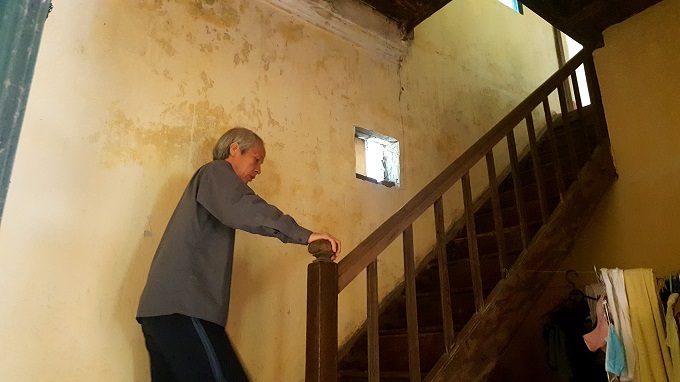 The stairs and the second floor are also made of iron wood. This villa is warm in winter and cool in summer. Tiep said: "At that time, iron and steel were scarce and could not be produced domestically, so they had to be imported from France."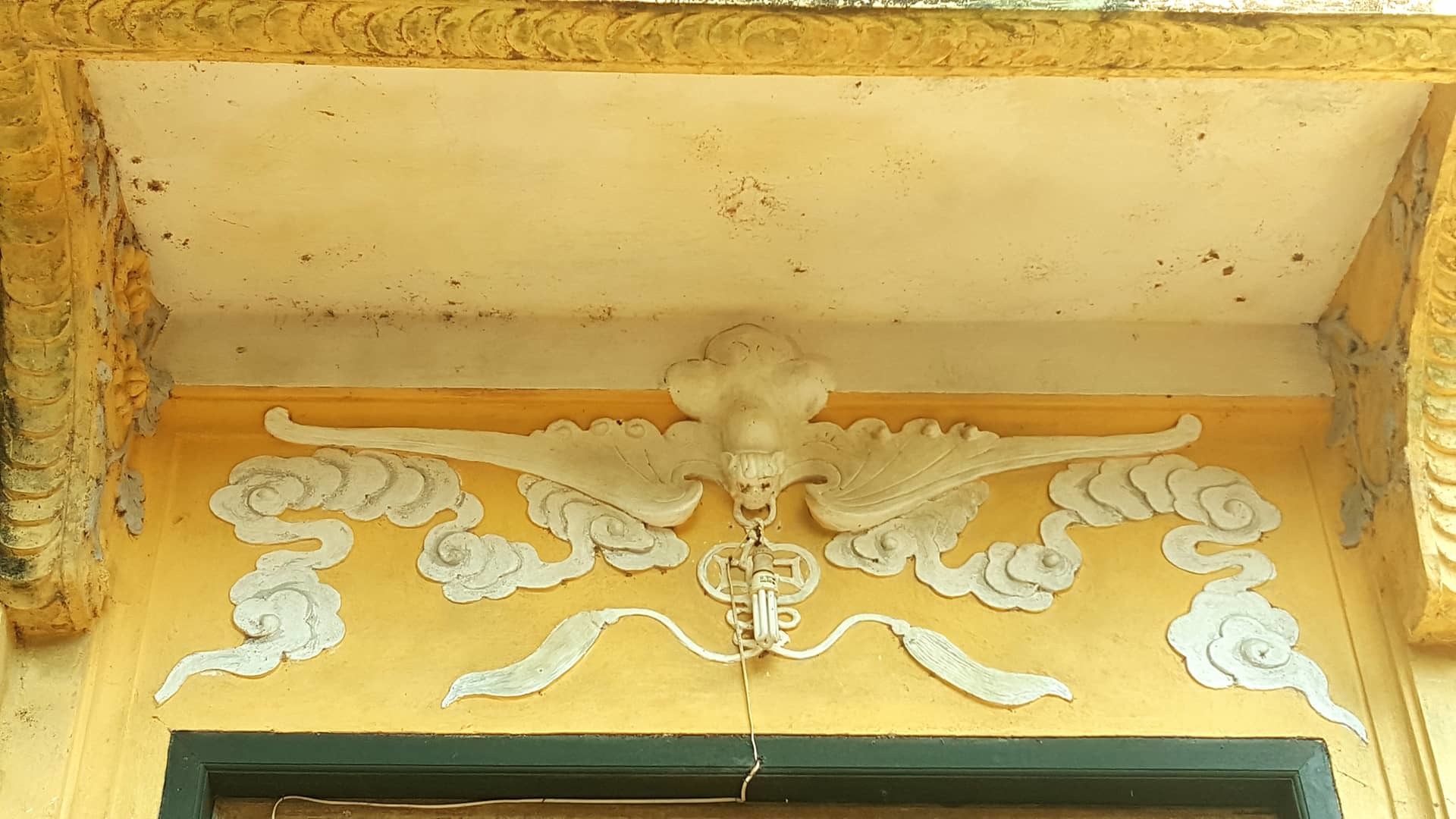 Outside the main door is a bat-shaped relief. This image means "good luck-good fortune".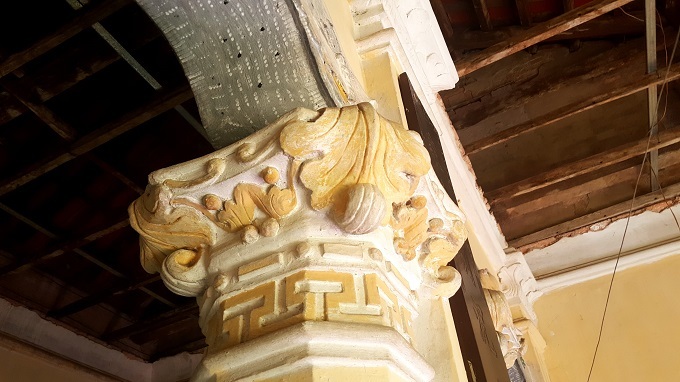 The motifs inside the villa.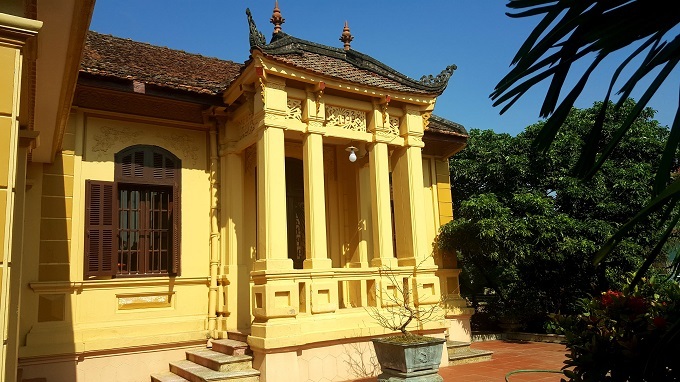 The villa of Mrs. Le Thi Phuoc An has only 1 floor, with a yard and garden. The villa's design is a blend between the West and the indigenous culture. The sturdy columns are combined with the tiled roof; the terrace is higher than the road surface.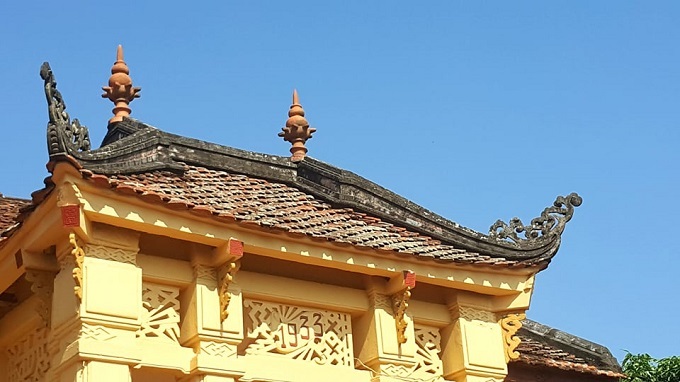 The roof is bent backwards, with a dragon shape at the corner. According to the date printed on the wall, the villa was built in 1933.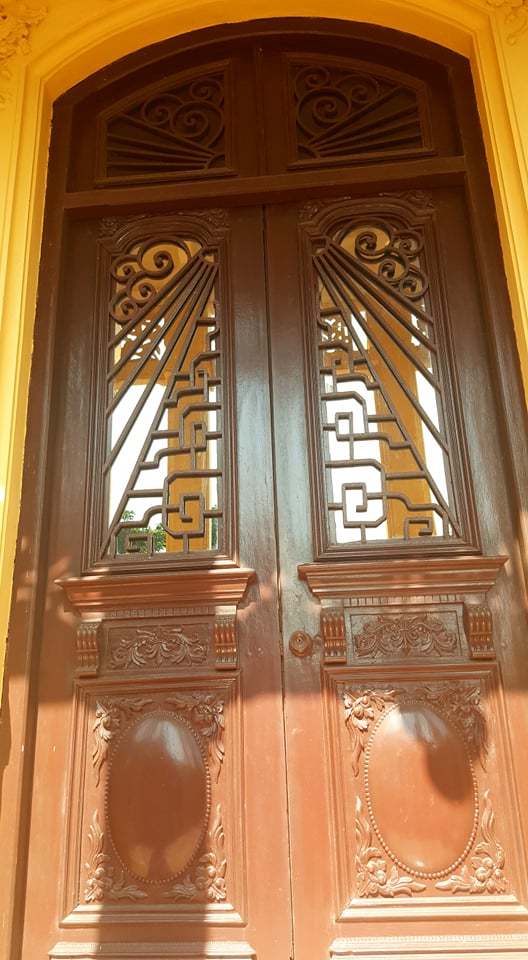 The door is made of monolithic ironwood, engraved with floating patterns, with a height of more than two meters.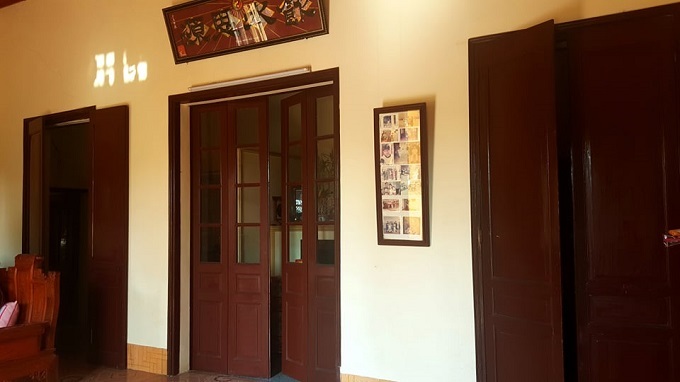 The villa is separated into two rooms. The inner space is for ancestral worship.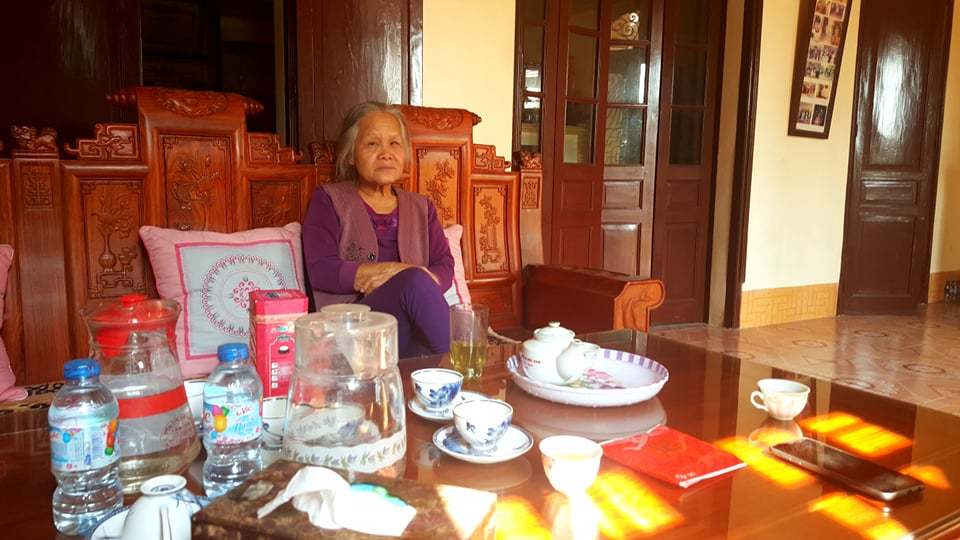 Mrs. An said that the former villa also had two houses on the side, which were dismantled years ago. An said she has inherited the village from her father, a traditional healer and silk trader.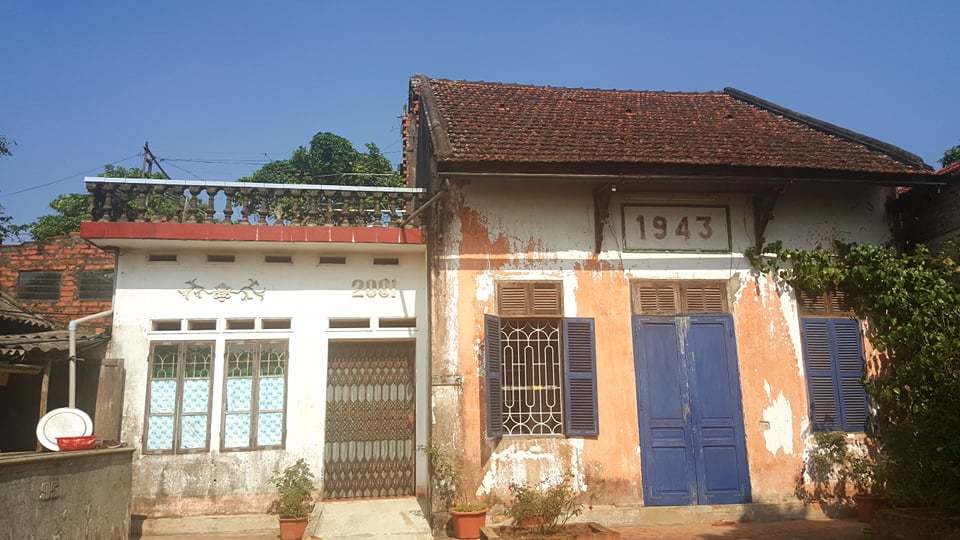 This villa was built in 1943 by businessman Le Cao Cham. After ups and downs, only small traces remain (house number 1943). Unlike the other villas in the village, Cham built a simpler village. The roof is tiled by yin-yang tiles, designed in favor of the three-compartment style of the residents of the Northern Delta.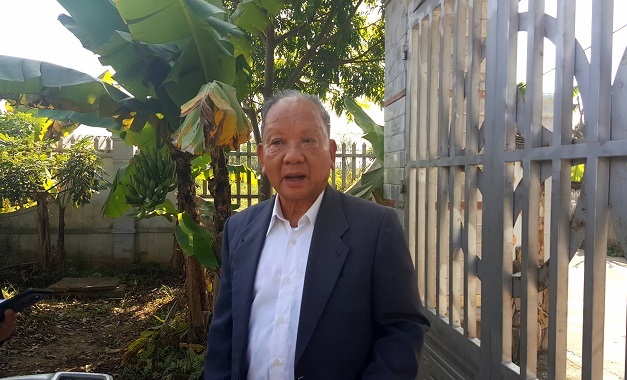 Mr. Nguyen Van Thai, 80, head of the Society of the Elderly of Nha Xa Village, said: "In 1920 – 1930, Nha Xa village was famous for silk weaving and trading. The village's product was exported to many countries. Some merchants opened agents in provinces such as Da Nang, Lam Dong, Phu Yen, Nha Trang … Main customers were wealthy people. The villagers quickly became rich and French-style villas appeared in the village. About 20 villas were built in that period. However, nowadays, only a few houses still maintain the status quo."
Phung Huy – Thanh Tam