The sunlight-coloured flowers bloom across the mountain slopes, cheering up the mood of visitors on their journey to the village.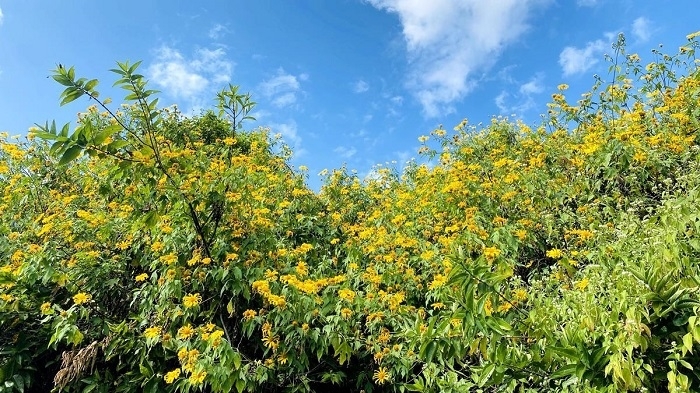 Flowers boast their charm under sunlight.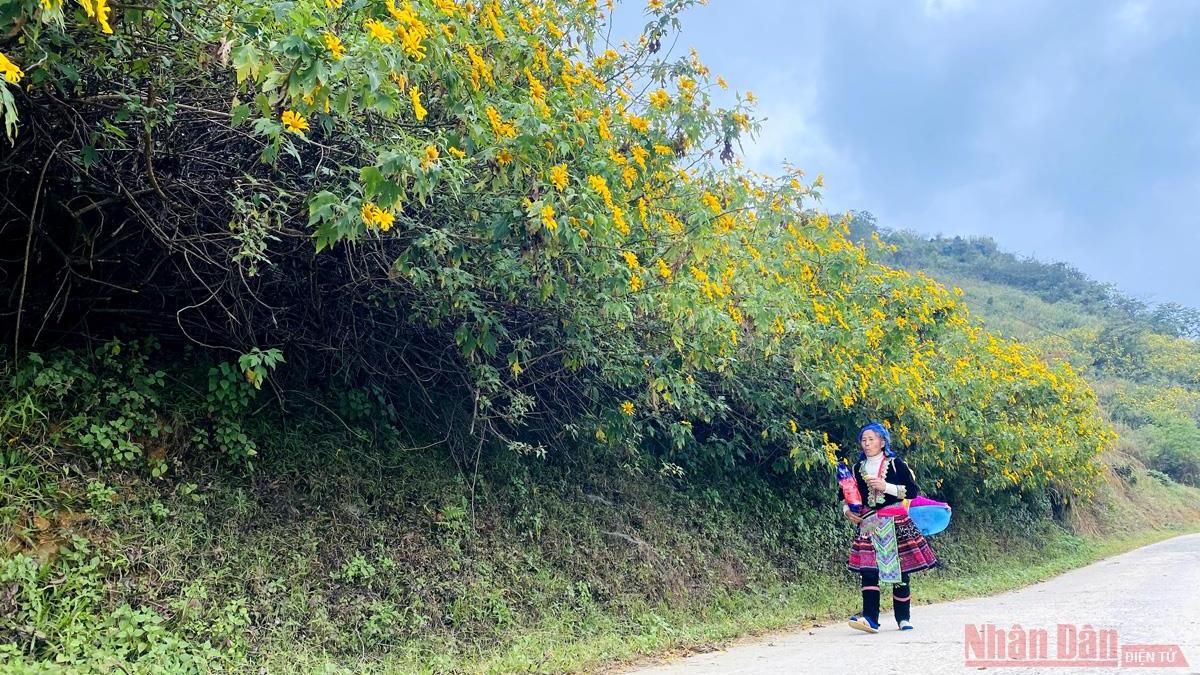 Glowing wild sunflowers brighten the landscape of Phong Tho district.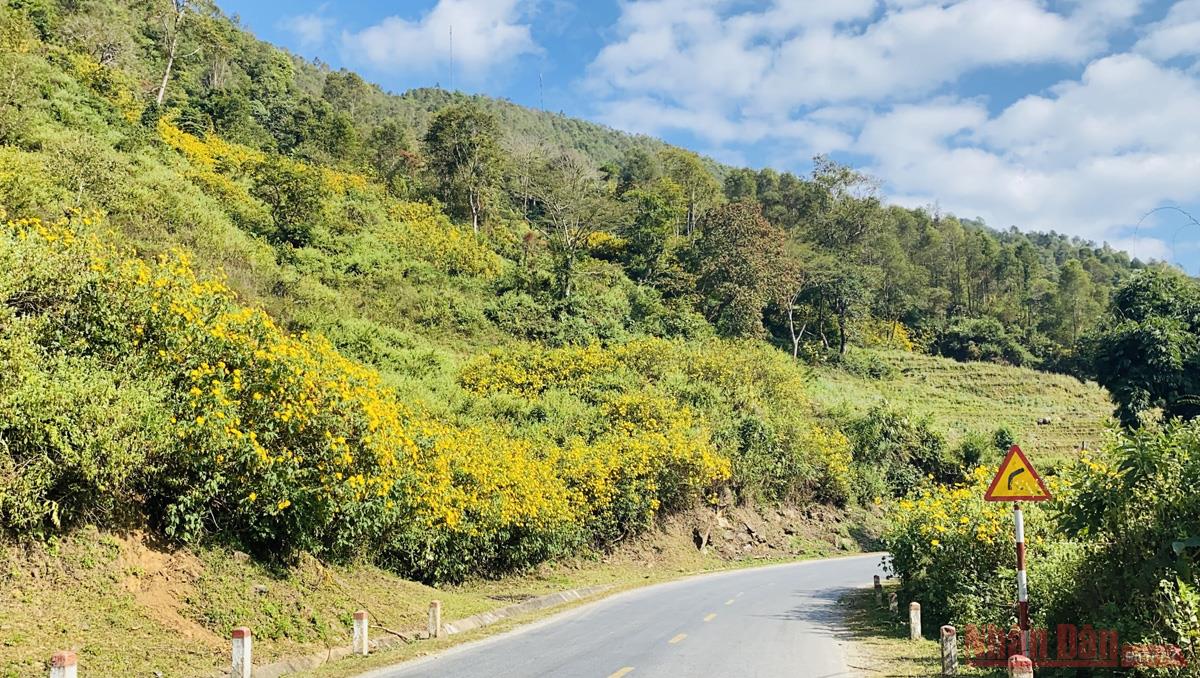 The sun-loving flowers thrive in Phong Tho, a land with plenty of light.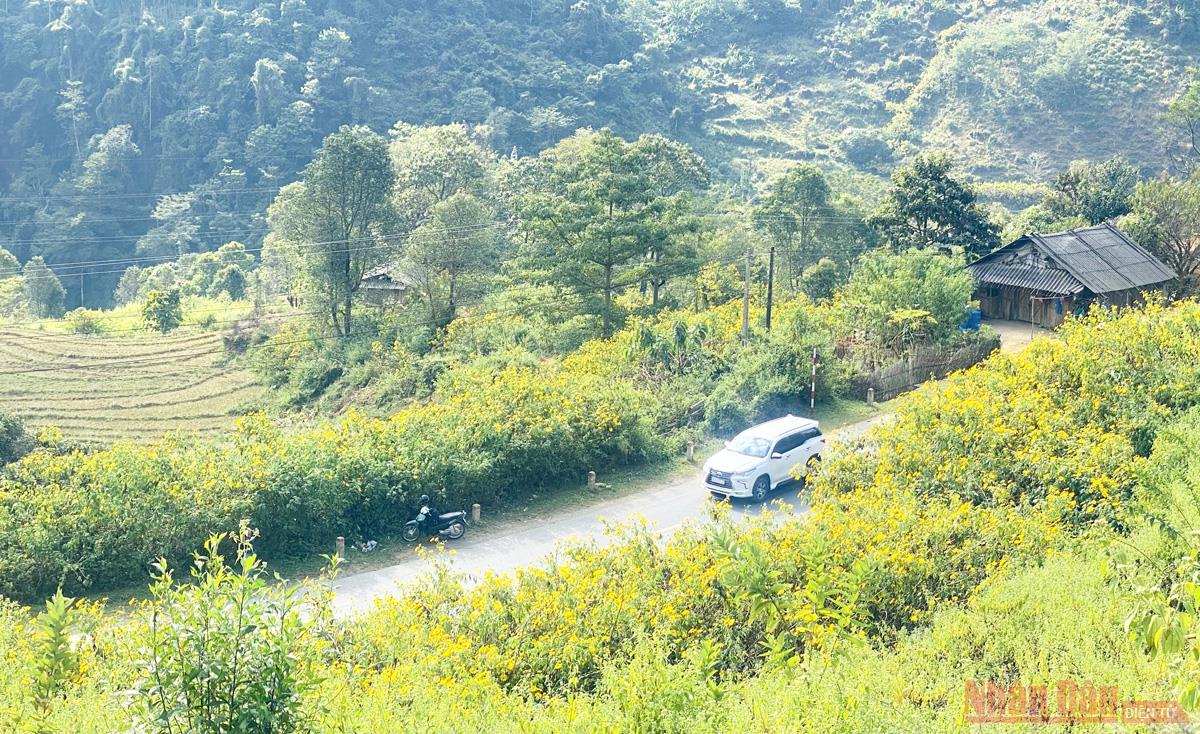 Wild sun flowers blooming on both sides of the road, making the scenery more poetic.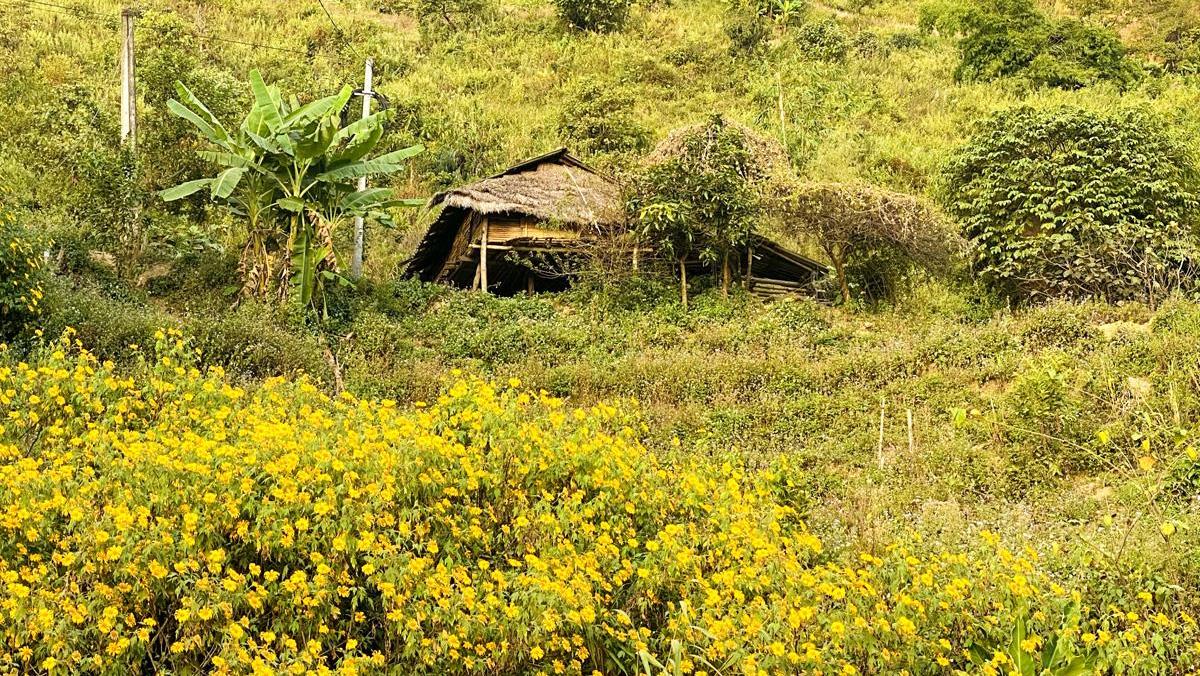 A house nestled in a "sea" of yellow wild sunflowers.
Visitors to Sin Suoi Ho can not only admire the beauty of wild sunflowers but also enjoy traditional dance performances by local people.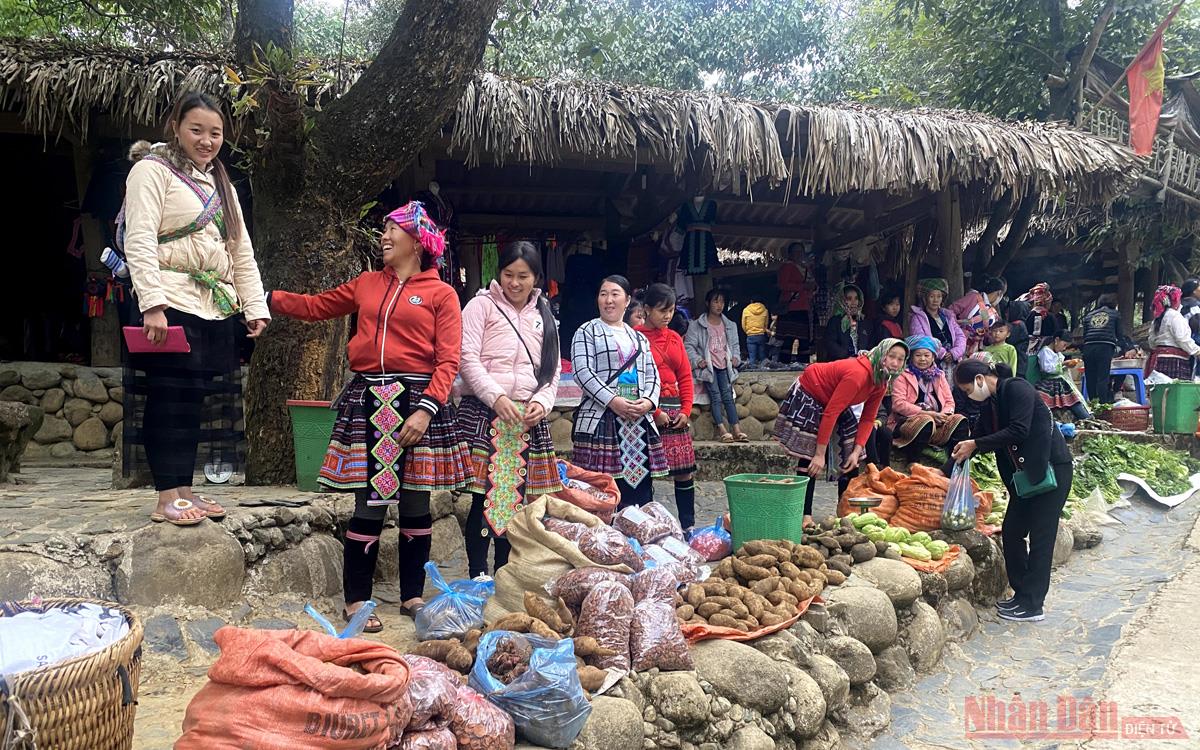 Local staples on sale at a rural market.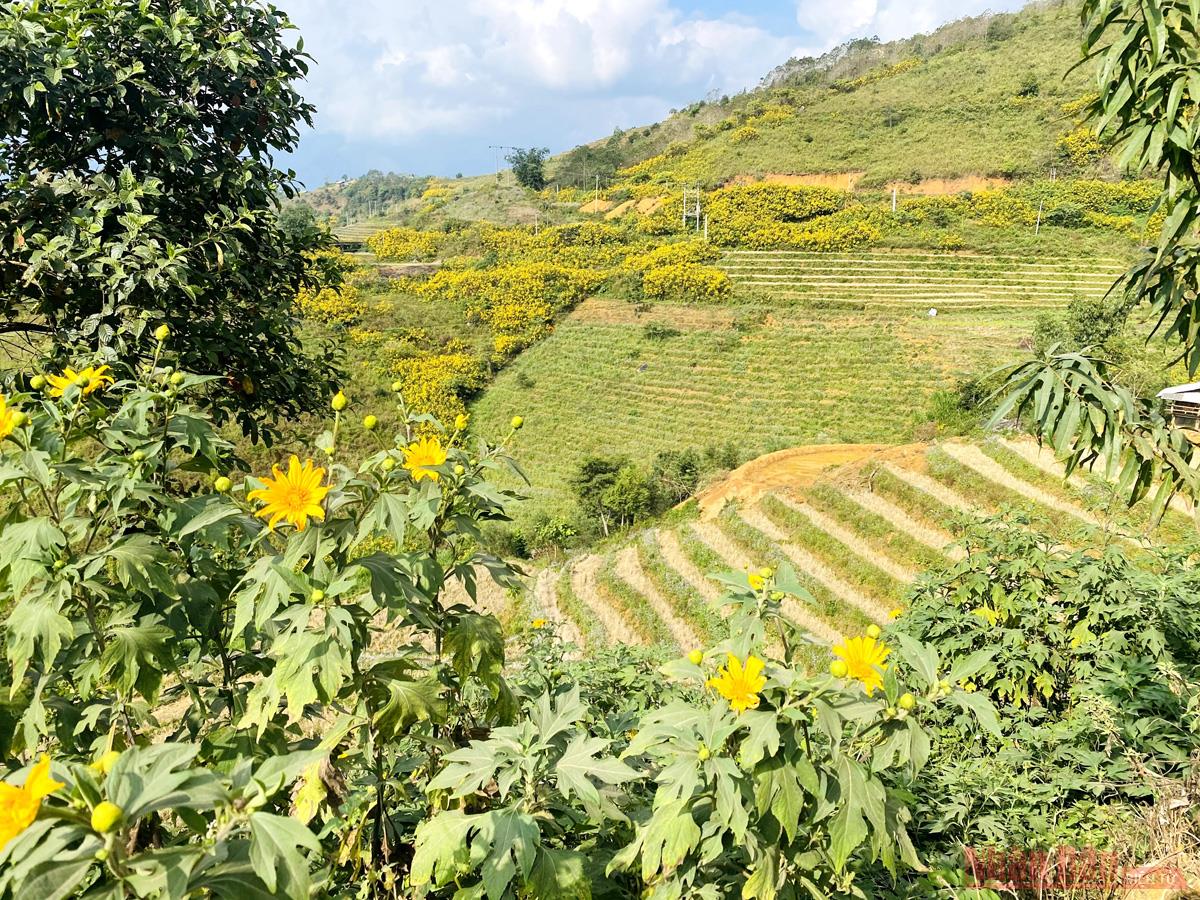 Wild sunflowers can be seen everywhere in Phong Tho, even at the foot of terraced rice fields.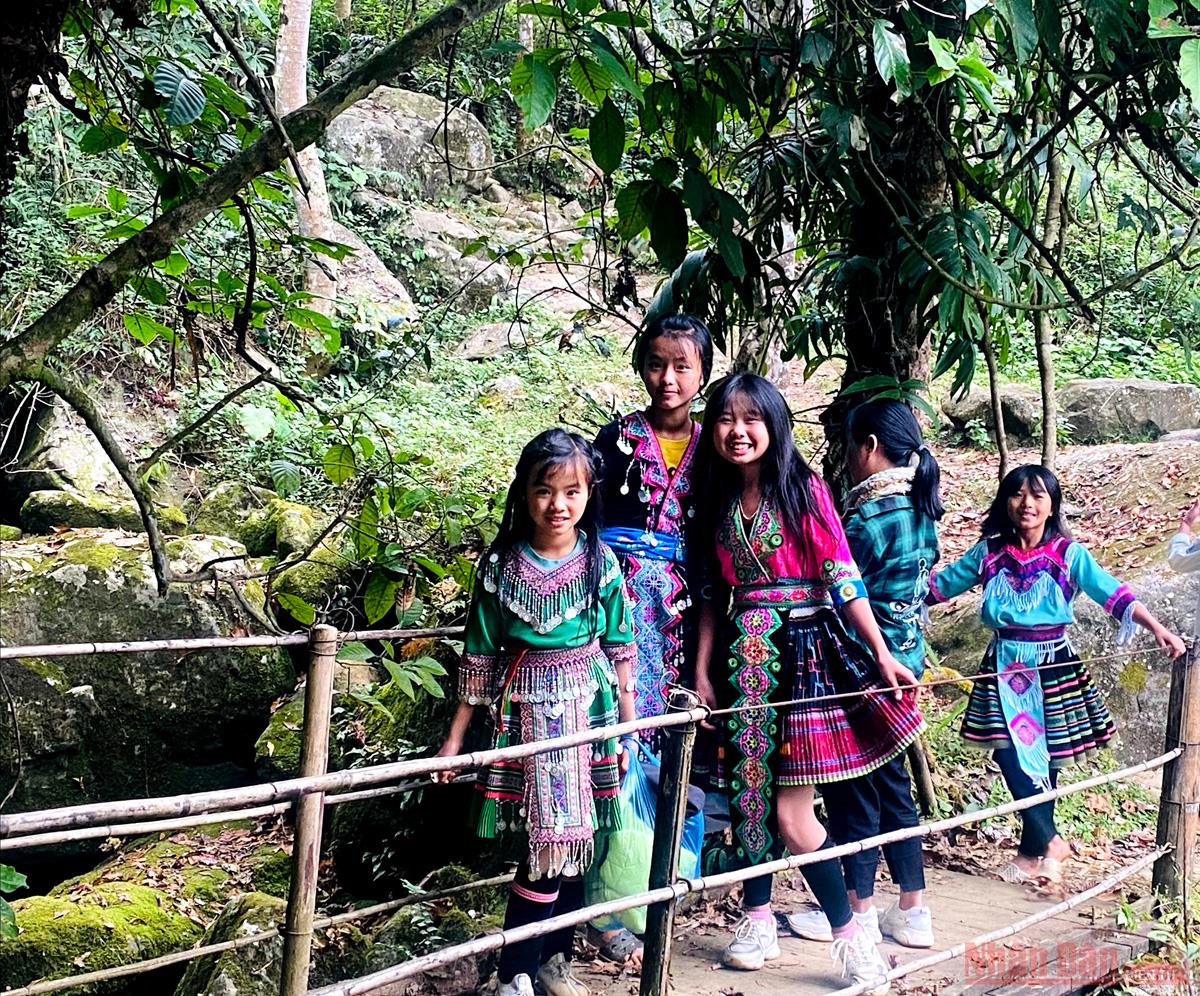 Ethnic children in Sin Suoi Ho.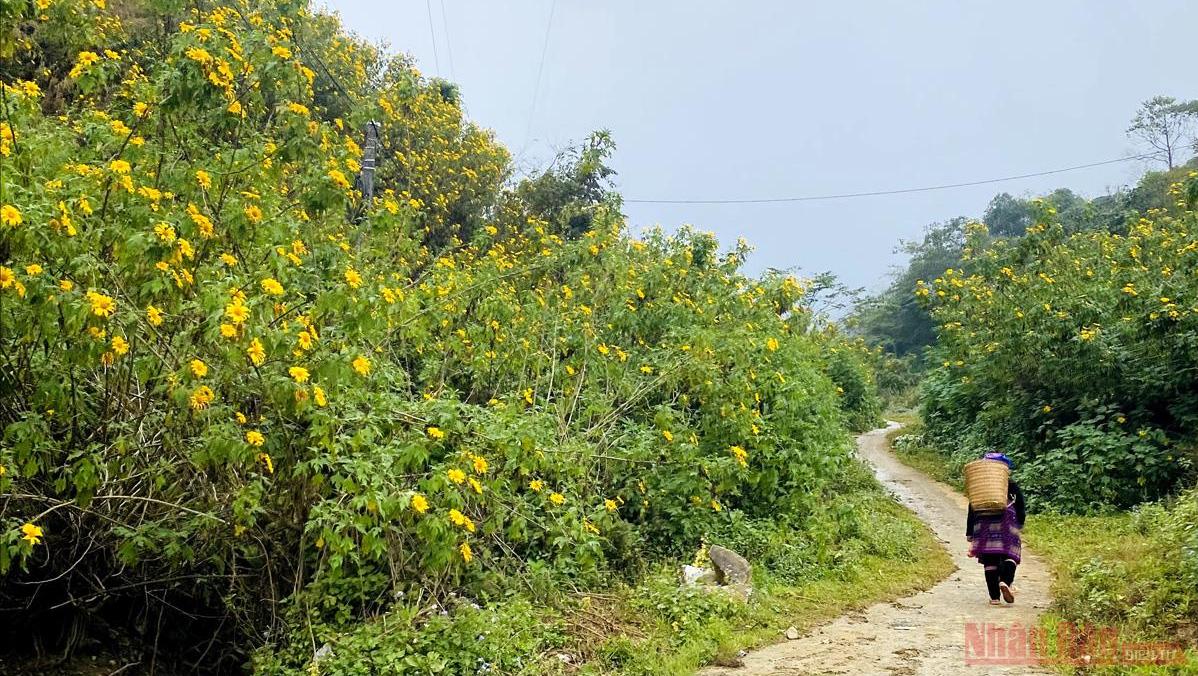 Nhan Dan