Scotland and Croatia both need a result in Glasgow to likely keep their Euro 2020 hopes alive.
Both nations have collected just one point from their opening two games in Group, with 2018 World Cup finalists Croatia in disappointing form in particular – and a draw here would likely see each side exit the tournament.
After losing 1-0 to England and drawing 1-1 with the Czech Republic, Zlatko Dalic's men must beat Scotland to reach the last-16 – and they could still finish second in the group if they win at Hampden Park and England beat the Czechs.
As for Scotland, an impressive 1-1 draw against England leaves them in with a chance of the knockouts, but they must also win to at least finish third – but could also finish second if England lose and they better the Three Lions' goal difference.
Croatia vs Scotland: Match schedule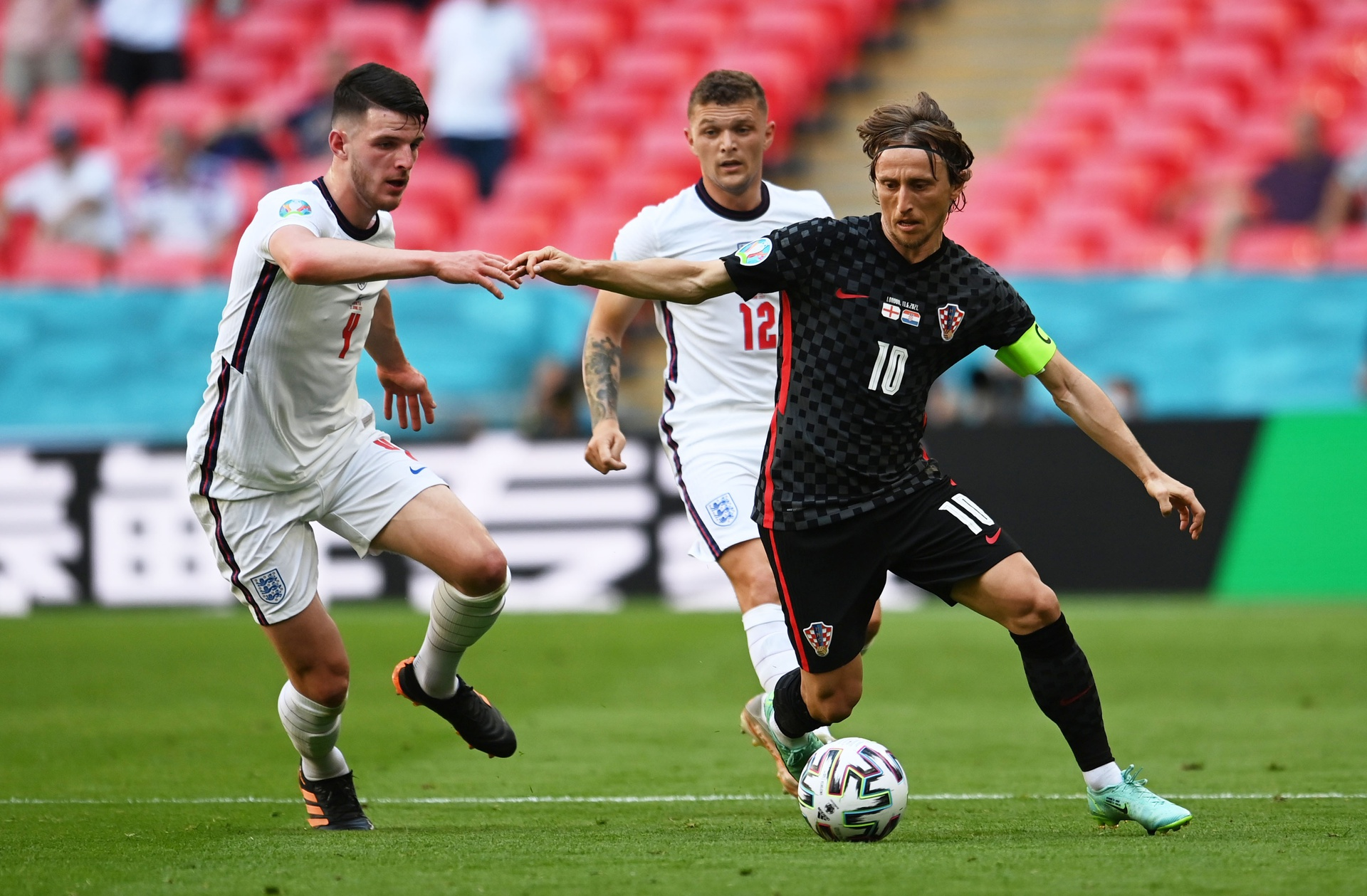 Photo: Getty Images
Croatia v Scotland is scheduled for an 8pm BST kick-off on Tuesday, June 22, 2021.
The match will be held at Hampden Park in Glasgow.
Fixtures Tuesday 22 June
Group D: Czech Republic vs England (21:00, London)
Group D: Croatia vs Scotland (21:00, Glasgow)
Where to watch Croatia vs Scotland
TV channel: The match will be televised on ITV 4 and STV for free.
Live stream: UK viewers will be able to watch the match online via the ITV Hub and STV Player.
Croatia vs Scotland Live Streaming
Photo: Youtube
The following channels are the Official Broadcaster of UEFA Euro 2020 and will provide Live Streaming of Croatia vs Scotland:
Croatia vs Scotland Live on Nova BH
Nova BH is a Bosnian National Commercial Television Channel. It was formerly known as Pink BH. Nova BH was founded in 2003 and has been the member of United Media portfolio since October 2018. It is considered as the leading media platform in South East Europe. This year Nova BH owns the official Broadcasting Rights of UEFA Euro Championship. Its headquarters is located in Sarajevo.
It provides Live and on-demand Streaming to all its viewers in Croatia for Free. If someone wants to watch Croatia V/S Scotland from Croatia on Nova BH is an option as it streams its content in HD quality for soccer fans throughout Croatia for FREE.
Croatia vs Scotland on Sports Klub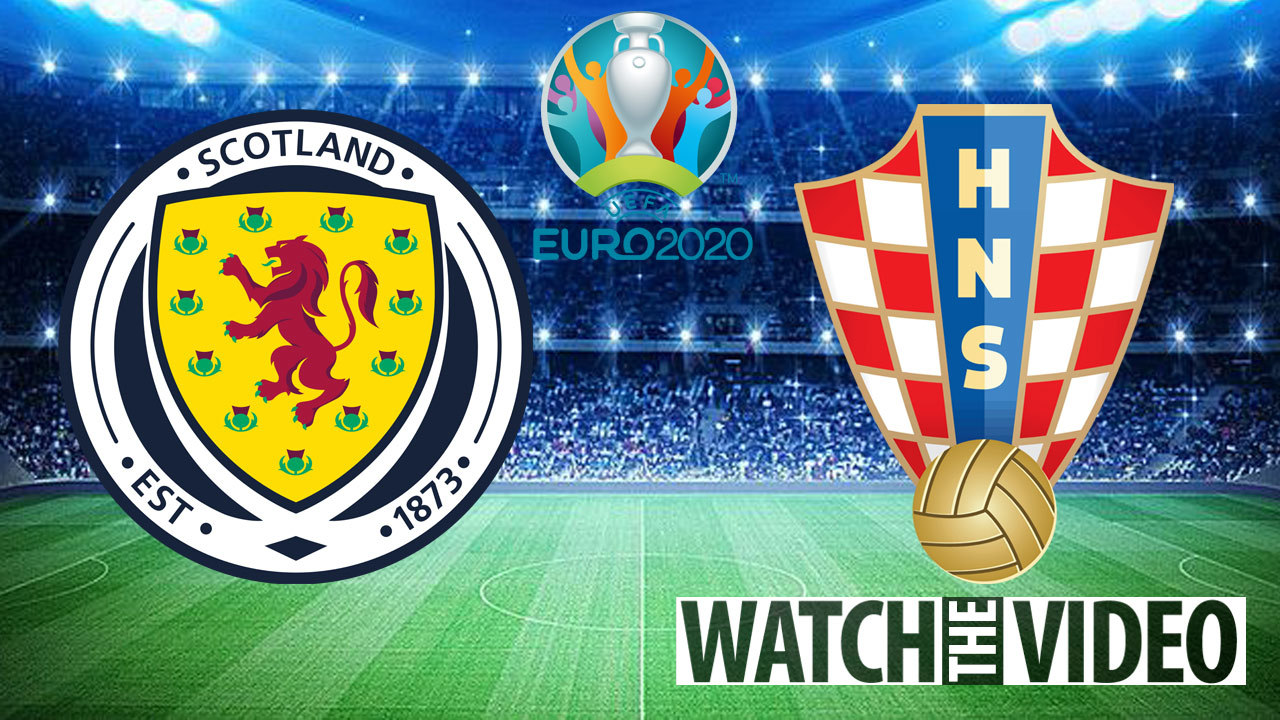 Photo: Youtube
Sports Klub is the First Subscription Based channel in Croatia. It was founded in 2007 as a paid video streaming channel. Sports Klub owns the Official Broadcaster of all 51 matches of UEFA Euro 2020.
Sports Klub streams its content in HD Quality. It offers Live and Unlimited Streaming of UEFA Euro 2020 in various regions including Bosnia and Herzegovina, Croatia, Montenegro, North Macedonia, Serbia, and Slovenia.
An additional feature of Sports Klub is that it also provides repeat programming of previous matches. So, if someone has missed the Live Streaming, you can watch Online Croatia v/s Scotland on Sports Klub.
Sports Klub Provide streaming only in above mentioned countries so in other areas it may require VPN services.
Scotland vs Croatia Euro 2020 Live Stream on BBC Sports
BBC Sports is known as the biggest national broadcaster of United Kingdom. It is the Sports division of BBC TV channel. BBC Sports was founded in 1988 and has been providing its streaming throughout England, Wales, Scotland and Republic Ireland for Free since then. It is available on Television as Cable Channel, on mobile phones as BBC Website and App and on Radio as Radio Broadcaster.
BBC Sports owns the Official Rights of UEFA Euro Championship 2020.
BBC Network provide unlimited access of UEFA Euro 2020 across United Kingdom.
It offers Free Live Streaming of all matches specially the matches played by its home countries.
BBC is available on both cable and on mobile phones (Android & Apple). It can be easily downloaded from both Play store and App store.
Croatia vs Scotland on ITV Sports
Independent Television (ITV) is another official Broadcasting channel of UEFA Euro 2020. One can watch Live Streaming of all 51 matches of UEFA Euro 2020 throughout United Kingdom on ITV Channel. It streams its content in HD quality for all soccer fans around the world.
Broadcasters of Croatia Vs Scotland Euro 2020
Other than the Official Broadcasters of UEFA Euro 2020, many other video streaming apps and television channels provide Live and HD Quality Streaming of Euro Championship 2020. These channels are as follows:
Scotland Vs Croatia on Hulu Live TV
Hulu Live TV is an American paid video streaming service. It is an OTT platform (i.e. available directly via Internet). Hulu TV broadcasts more than 60 Cable Channels in English throughout United States. Among its wide range of channels, it also offers sports streaming channels. The soccer related channels include; Fox, NBC, ESPN, ESPN2, FS, FS2, NBCSN and Telemundo. Hulu TV will provide Live Streaming of UEFA Euro Championship 2020 through its channels.
It charges $54.99 per month for Live and On-Demand Streaming of all its channels. Hulu TV Offers its subscription without any contract and allows its subscribers, anytime cancelation offer. Other than its paid subscription per month, it also offers a Free Seven-day trial for its new users.
Hulu TV is supported by various devices including Android phones, tablets, Apple TV, iPhones and iPads. It is also available on Amazon Fire TV, Amazon Fire Stick, Samsung Smart TV and playstation4.