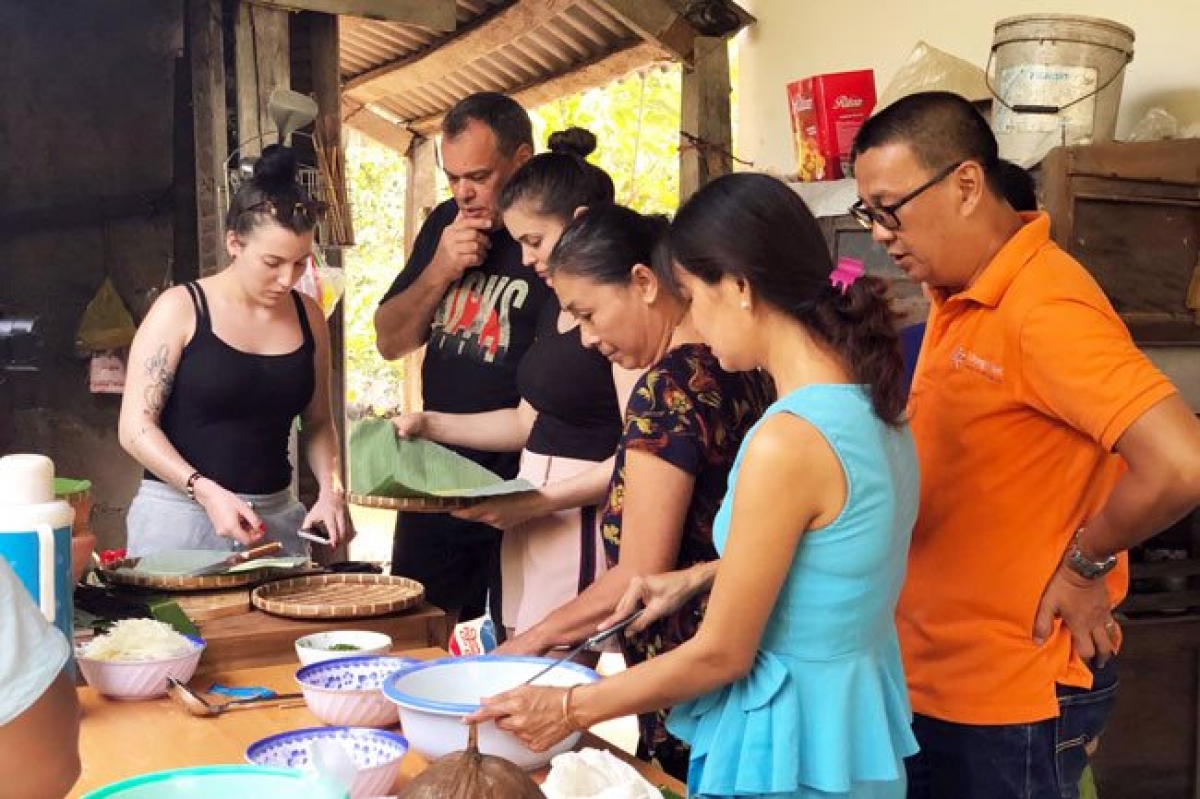 However, this sector seems to have evolved in different ways which show it may have deviated from the essence of the business as such.
The Law on Tourism does not have any stipulation concerning homestay, but in the Vietnam National Standards (TCVN 7800:2017), houses with rooms for lease to tourists are considered homestay services.
Both TCVN 7800:2017 and the Law on Tourism define houses with rooms for lease to tourists as those with rooms having amenities for lease to tourists who live with the owners. Therefore, homestay services must meet the requirements in the Law on Tourism of houses with rooms for lease to tourists, a form of accommodation.
The homestay business must meet common requirements for the accommodation business, including (i) Having business registration; (ii) Meeting conditions pertaining to firefighting, security and order, environmental protection and food safety; (iii) Meeting the minimal conditions for facilities for tourist services.
The minimal conditions for facilities for homestay services include (i) Lodging areas for guests; kitchens, bathrooms and restrooms; (ii) Beds and mattresses; blankets, pillows, mosquito nets, and towels, which must be replaced when new guests arrive.
TCVN 7800:2017 also stipulates criteria for the homestay business at Appendix A, including location, architecture; equipment, amenities; services and attitude; servants; environmental protection, food hygiene and safety, security and firefighting.
The Law on Tourism does not allow the homestay business to be done if the requirements are not met or there is no business registration, or necessary conditions cannot be satisfied during the operation process as per the law and other relevant regulations.
New life for homestay services
In fact, TCVN 7800:2017 includes references to standards of the Association of Southeast Asian Nations (ASEAN) and the ASEAN Community-based Tourism Standard for houses with rooms for lease to tourists. The standards applicable to homestay services are established to meet the demand of domestic and international tourists. Many local authorities have put in place proper homestay systems, but some homestay facilities are operated without compliance with the regulations. For instance, in many cases, guests do not live with owners' families.
The accommodation side of homestay as a service is not new in Vietnam. A long time ago, Vietnamese often invited friends over to stay in their houses. This has impressed both guests and hosts. Sometimes the impression lingered on in their mind forever. However, it did not develop into a business until homestay arrived from abroad. Therefore, Vietnamese have eagerly embraced it and quickly learned to conduct the business and improved services and products to meet market demand. Homestay services have thus fared fairly well from urban to rural areas. Domestic tourists, especially the young ones, are fond of homestay facilities that are beautiful and extraordinary.
Nevertheless, a homestay facility is likely to lose its sustainability if the owner does the business spontaneously without observing regulations and without typical characteristics. An eye-catching homestay facility without the soul of local life may shed its uniqueness and attraction sooner or later. Beautiful and convenient homestay facilities lacking the spirit of the local lifestyle may attract guests at first but lose its appeal after a while. Homestay services therefore need more to survive and thrive.
Homestay needs a soul aside from amenities and conveniences, including daily activities and cultural traits of local people. Tourists choose homestay services not only for lodging but also for experience. They want to be welcomed with the heart of the owner instead of "uniform smiles" often seen at luxury hotels. Guests also want to experience the local lifestyle and culture and be in touch with people at the destination they have chosen.
For a sustainable homestay business, an owner should pay attention to the "soul" of the house, which could be a warm welcome making guests feel as though they were the owner's relatives, not a walk-in guest to an inn. The owner should also share with visitors information on nearby attractions. Letting strangers take part in the owner's family activities is a way to lure them. Participation in daily activities or festivities with the owner's family members may become an unforgettable experience, through which they can feel the life of the destination.
Homestay facility operators should improve their houses' conditions and services making use of their real experience to suit the demand of customers. They can also learn from homestay business models around the world, especially from the Japanese, who have adopted their spirit of omotenashi (hospitality) to all products and services and achieve success.
Those who do not know how to improve their homestay business can refer to the tips marked with an asterisk (*) in TCVN 7800:2017, which encourage homestay operators to have better service quality, from even small things like ornaments in their houses. Guests will have a warm feeling and be impressed in houses with great care from owners, and they will surely want to stay longer or come back.
Conducting the homestay business is not simply doing business in a house. It needs spiritual values of the house and the heart of the owner. Such values, which have neither been stipulated nor regulated by law, are silently and gradually enhanced by things around and relevant to the house and the owner. The most important of them is the love of the house owner: What is from love and honest will surely touch the heart of recipients.
SGT