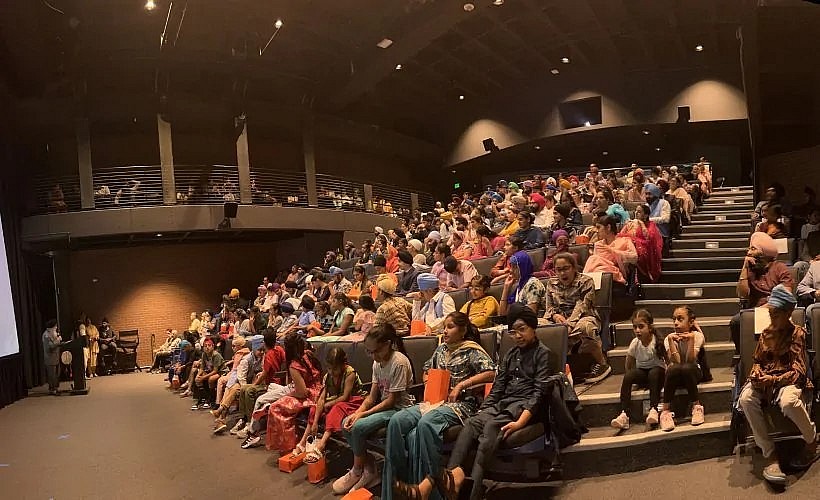 A Tradition of Growth and Empowerment
Rooted in the year 2000, the International Sikh Youth Symposium has evolved into a beloved tradition. Led by Kuldeep Singh, the national convener of the Symposium and SYANA, this event serves as a catalyst for the growth of Sikh youth in North America. The symposium's primary objective is to enhance the communication skills of young Sikhs, focusing on public speaking, oral articulation, and written expression. Additionally, the symposium fosters a deep exploration of Sikh history and philosophy, creating a connection to the essence of the Sikh faith.
From Local Engagement to Global Impact
Kuldeep Singh explained that the symposium provides a platform for individuals aged 6 to 22 to showcase their eloquence and insights. The event unfolds through three progressive tiers: local, regional, and international. It begins with local competitions held in various cities across North America, followed by state-level competitions involving 13 regions spanning the United States and Canada. The culmination of this journey occurs on the international stage each August.
Nurturing Tomorrow's Orators
Participants are divided into five age groups and are provided with dedicated reading materials. They engage in an immersive learning experience, delving into the texts and responding to three intricate questions. These responses form the foundation for their eloquent speeches, which last between 6 to 7 minutes. While the first four groups prepare individual speeches, the fifth group participates in spirited debates centered around an annual theme.
Enlightenment and Exchange of Ideas
During the inaugural day, groups 1 to 3 deliver thought-provoking speeches based on questions related to their designated readings. The following day, group 4 presents their insights drawn from the book "Guru Granth Sahib – A Supreme Treasure." The event reaches its crescendo as group 5 engages in a passionate debate guided by the theme "Sikh Way of Life / Sikh Rehat Maryada and Gurbani." This debate becomes a platform for profound discussions, moderated by Dr. Satpal Singh from Buffalo, New York.
Commending Achievement
A celebratory banquet held at the Discovery Place Science Museum auditorium in downtown Charlotte honors the regional champions. The audience is treated to the enlightening play "Sparrow and the Pippal," performed by Sikh youth from Charlotte. Renowned Gursikh traveler and motivational speaker Nishan Singh from Australia commends the event, extending his congratulations to all participants and organizers.
A Resounding Culmination
The symposium concludes with a Kirtan Darbar at Gurdwara Sahib on the final day. Triumphant frontrunners from groups 1-5 are awarded distinguished speaker plaques, including Kesar Singh from Mississauga, Pahul Kaur from New Jersey, Tejas Singh from Texas, Jasleen Kaur from Texas, and Amanat Kaur from Seattle. The 2023 International Sikh Youth Symposium transcends borders, igniting knowledge, expression, and unity among Sikh youth. It stands as a testament to the resilience and vision of the Sikh community.