(Video: VNE)
6h30
Since streets are quite deserted and quieter than normal during holiday, why don't you wake up early, have a hearty breakfast, and ride along the many tree-shaded streets in the city? It's a good way to enjoy a refreshing air and start a new dynamic day.
You can stop by Phung Khac Khoan street, District 1 to have some milk and cakes at the "20-year-old sidewalk milk shop" (Quán sữa vỉa hè 20 năm in Vietnamese).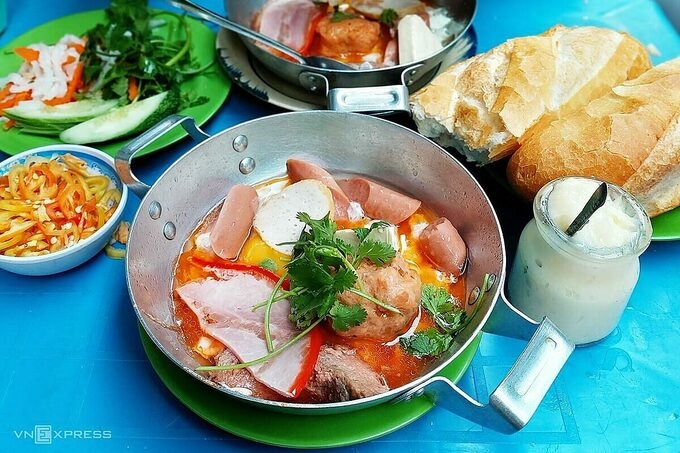 One should get up early and enjoy a hearty breakfast before setting off the day trip (Photo: VNE)
8h
As it's Independence Day, don't miss out visiting the Independence Palace. A double-decker tour will also take you around the city at a reasonable price (VND 199,000 per adult, VND 149,000 per kid – equivalent to US $8.63 and US $6.47 respectively).
If a double-decker tour is not your favorite choice, exploring the "From Norodom Palace to Independence Palace 1868 – 1966″ inside the Independence Palace is a great alternative.
10h
In the next 2 hours, you can explore the Botanical Garden. The area offers tree-shaded areas, cool air, suitable to take a leisure walk and learn about the various rare species in Vietnam's oldest zoo.
12h
Since this year National Independence Day is on the same day as the Parents' day in Viet Nam (A Buddhist holiday, held annually on the 15th of the 7th month of the lunar calendar. The main objective of this festival is for the people to express their gratefulness and appreciation to their mother), visitors can opt for a vegetarian meal at noon. Some suggested vegetarian restaurants are An Duyen Green Kitchen (District 5), Man Tu Vegan (District 1), Ba Xa Vegan (District 1), etc. Food are priced at VND 50,000 – 150,000 (US $2 – 6).
After lunch, you can take a rest at hotel room, or stay at café with resting spaces such as Chidori (Phu Nhuan district), DOM (Binh Thanh district), Ne Saigon (District 1).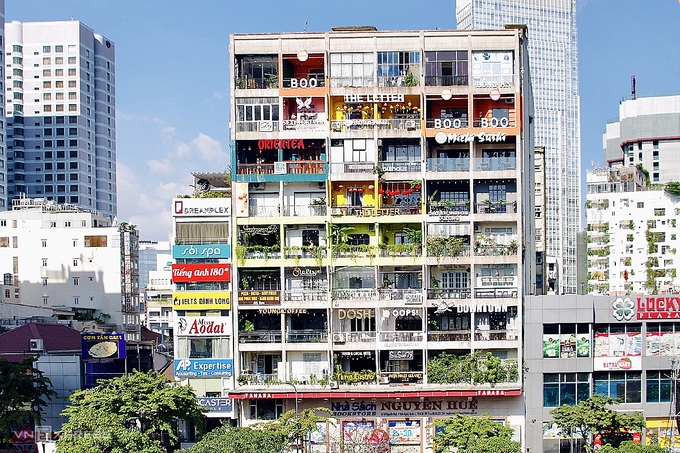 One cafe apartment in Ho Chi Minh city (Photo: VNE)
15h
As Saigon rains in the afternoon, coffee house is a perfect stopover. Many coffee apartments are on recommendation, including 42 Nguyen Hue apartment, Ton That Dam apartment, Ly Tu Trong apartment, etc.
18h30
Treating yourself for a boarding dinner while watching the city from across the Saigon River is a worth-trying experience. If you want to catch the sunset, remember to get on the cruise ship from 16h30.
21h
Once you're done with dinner, the cruise ship will drop you off at Bach Dang wharf, from which you can walk around Nguyen Hue pedestrian street to enjoy the cool air. There are many cafes, milk tea, snacks, shopping or bars in the area.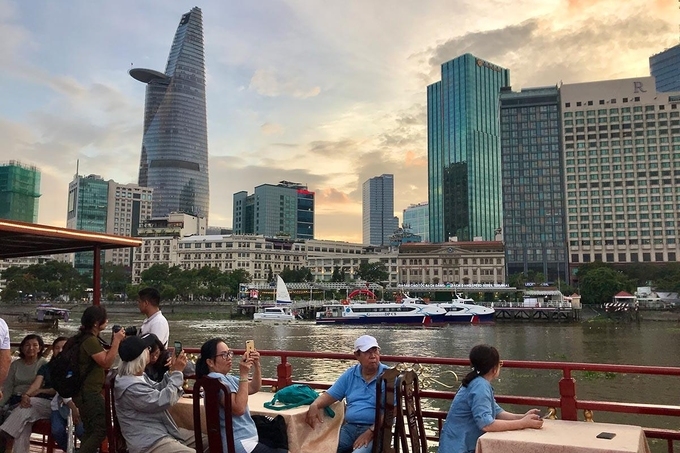 Visitors on cruise ship on Saigon River (Photo: VNE)