Located in Tan Son District, Phu Tho Province, which is about 125 km from Hanoi, the "tea oasis" at Long Coc tea hill is a destination that attracts many tourists and photographers during late autumn and early winter. People lovingly call this place "Ha Long Bay in the midlands".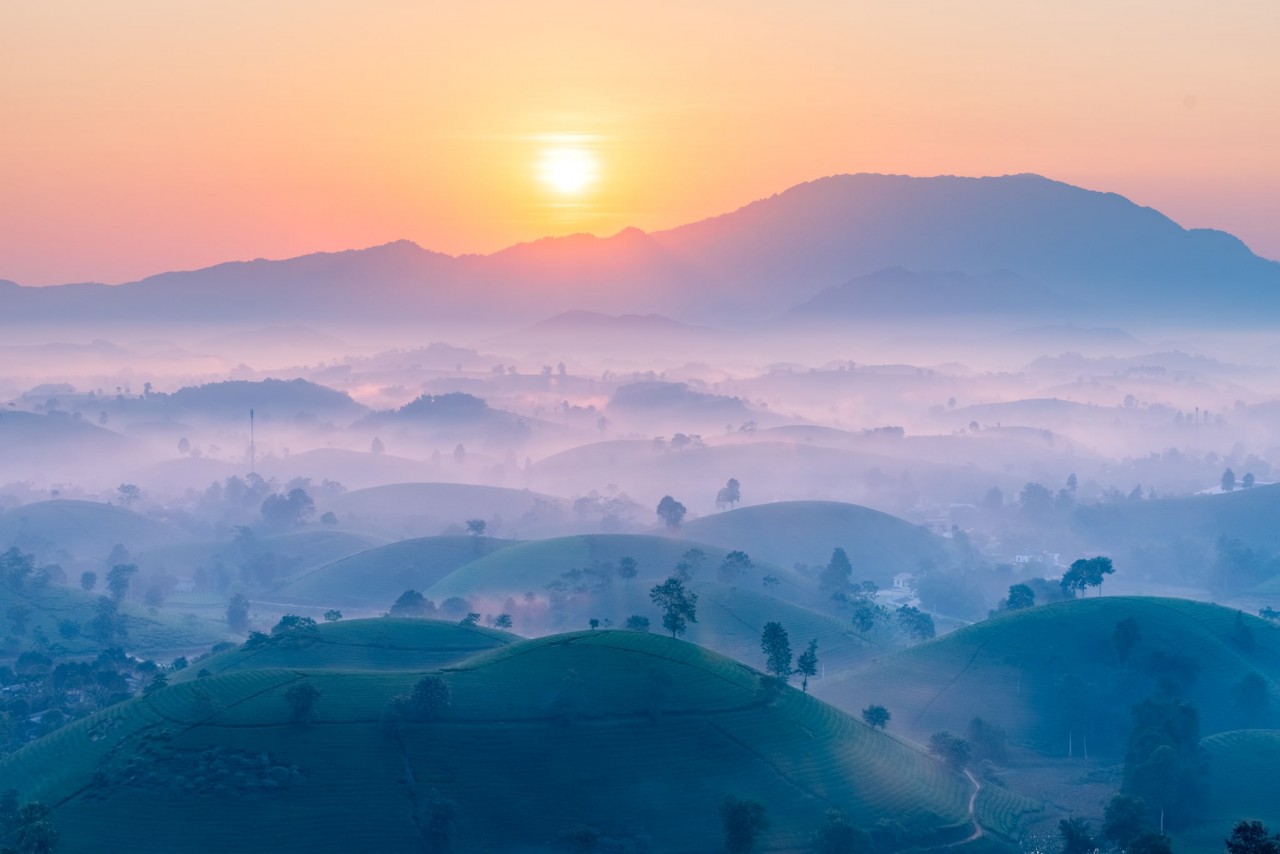 Photo: Nguyen Anh Chiem
In the transition season, Long Coc Tea Hill is shrouded in the romantic sea of clouds resembling fairytale scenery. Each tea hill covers an area of about 1 hectare. Coming here, tourists will certainly be blown away by its serene beauty.
Long Coc Tea Hill is enveloped by vast rice fields which make it looks more enchanting. The 700- hectare tea valley belongs to the Muong ethnic people.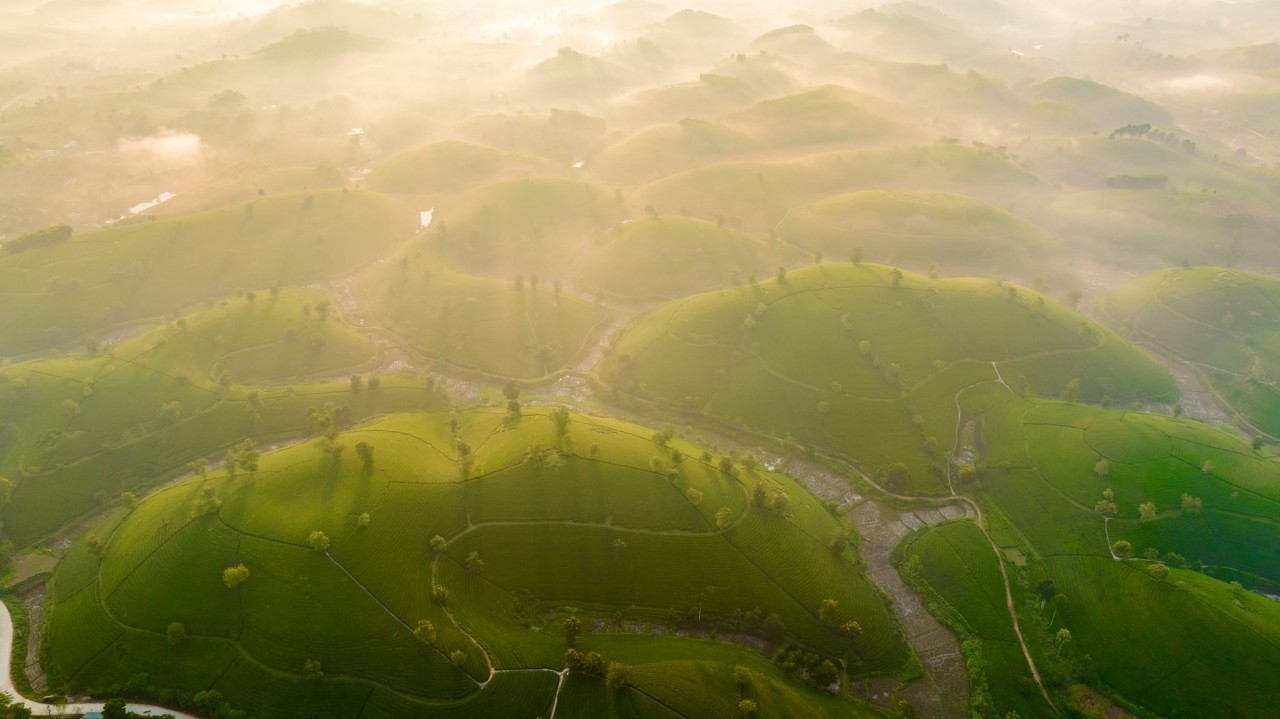 The fresh tea hill under the sunlight. Photo: Nguyen Anh Chiem
The majority of tea trees here have existed for more than 20 years and can be harvested after 45 days. Long Coc is said to be at its most glorious state in the early morning as the dense mist hovers over the fresh green tea trees. This place has great production value as well as tourism potential.
Traveling to Phu Tho, besides discovering Long Coc Phu Tho tea hill, you can also discover Xuan Son National Park to admire the natural scenery, and make a campfire with the Muong ethnic people here.
Coming to Long Coc, the most perfect time for guests to catch the dawn is the first hours when the sun begins to appear behind the hills and chases away the thick layers of fog in the air. To be able to capture this breathtaking scenery with your camera lenses, you will have to prepare carefully, watch the weather forecast and choose sunny days to avoid rain, with the temperature difference between day and night being about 10 degrees Celsius. Tourists can also choose the time before the monsoon or after the rainy days are over.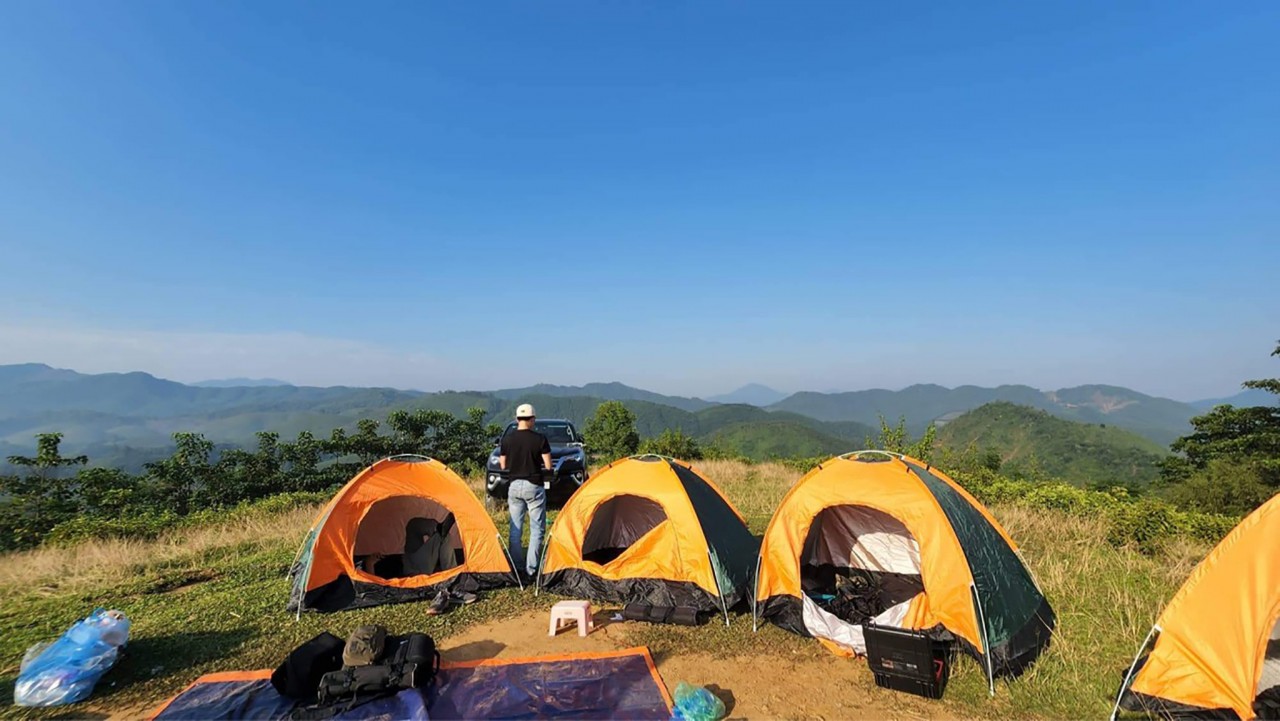 Photo: Nguyen Anh Chiem
Nguyen Anh Chiem, an experienced traveler with an immense passion for photography went from Hanoi to Long Coc tea hill for a short trip in 2 days and 1 night. He and his friends decided to camp right on the hills to have a chance to see the starry night and catch the first moments of the dawn from 5 am to 7 am.
"This was my first time visiting Long Coc, and I was thrilled to witness such a breathtaking and gorgeous scene when the first rays of sunshine appear through the thick fog, and the golden light slowly covers the hills, lighting up the gray sky," he shared.
According to Chiem, the road from Hanoi to Long Coc is easy to drive and comfortable. Visitors go in the direction of Highway 32 to Thanh Son and continue in the direction of Xuan Son National Park, to Long Coc commune. If you come here for the first time, you should ask the local people the way around the Long Coc tea hill area so you will not get lost.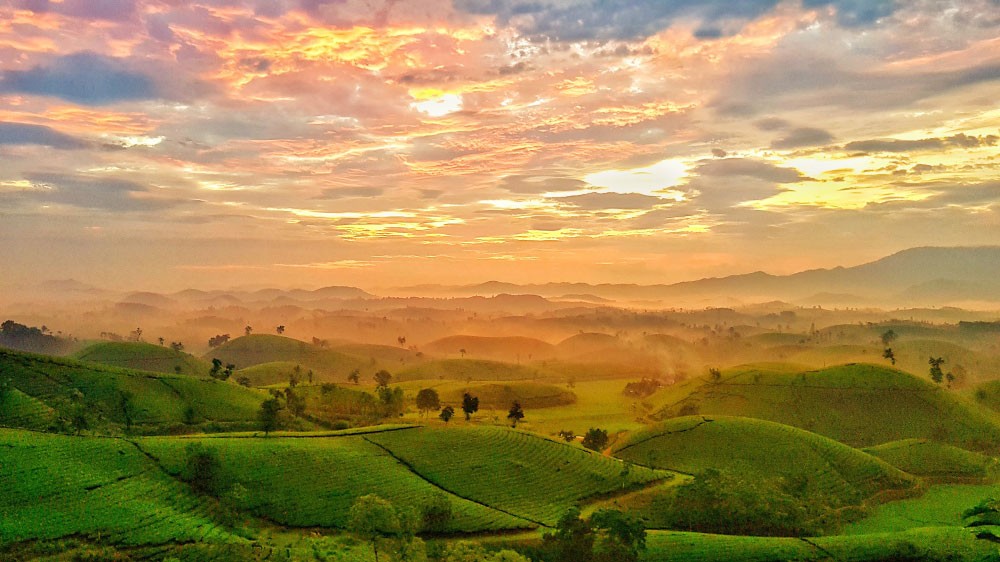 Photo: Cung Phuot
If you are going to camp overnight on the tea hills, Chiem advises tourists to better use high-rise cars to move around. The first bumpy part of the road is about 200 m and is in very bad condition, which can cause the undercarriage of your car to collapse.
Visitors also need to prepare tents, sleeping bags, flashlights, bug sprays, medicines, warm clothes to wear at night, in order to have safe camping. "Another note is that you should use your flashlight to check the bushes around the area in case there are snakes. And remember to clean all the trashes before you leave," he said.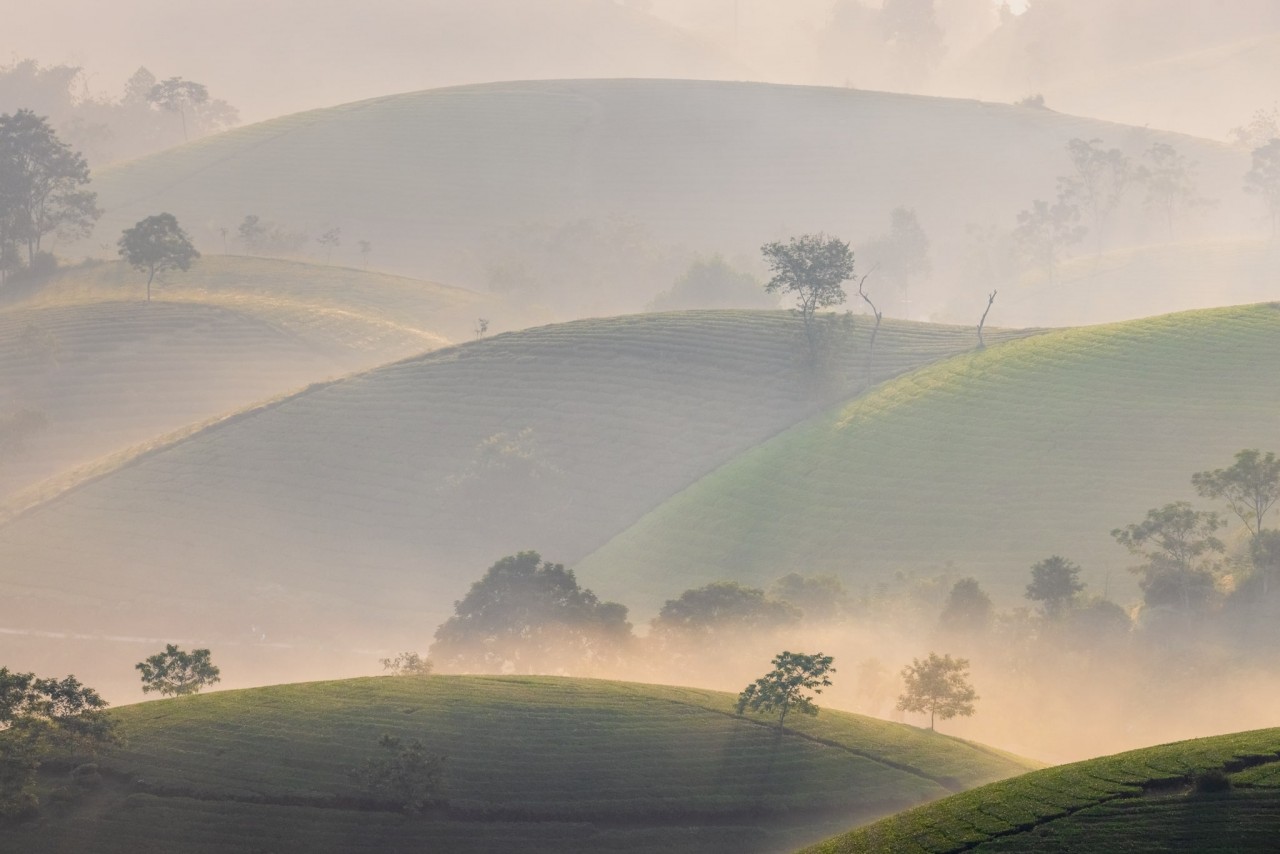 Photo: Nguyen Anh Chiem
About eating, Chiem and his team contacted the homestay nearby to order meals and lunches. They will pack the food and deliver it to the camping area, and the price is about VND120.000 (US$4.82) per person per meal. The team also brings instant noodles, and bottles of water to make their breakfast.
How to get to Long Coc tea hill?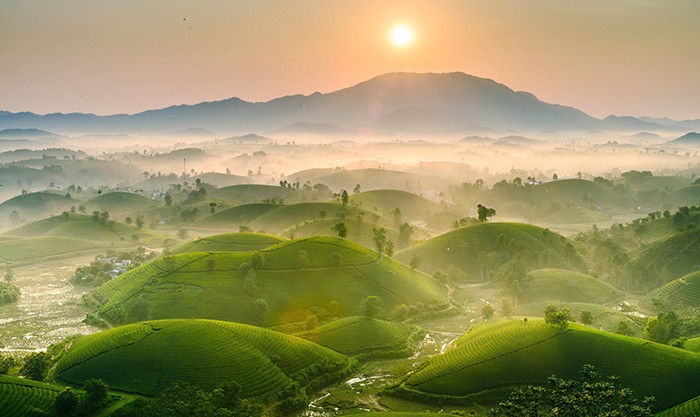 Photo: Do Quyen
Bus: Departing from My Dinh bus station to Tan Son, there is a trip every hour with a ticket price of about 70,000 VND (US$2.81) per person. Getting off at Minh Dai is the closest to Long Coc tea hill, then you can take a taxi or motorbike taxi 10km away from Long Coc tea hill.
Motorbike: If you want to actively travel and enjoy the scenery along the way, you can travel to Long Coc tea hill by motorbike as follows: Direction of Highway 32 – Trung Ha Bridge – Thanh Son – Minh Dai – Long Coc.