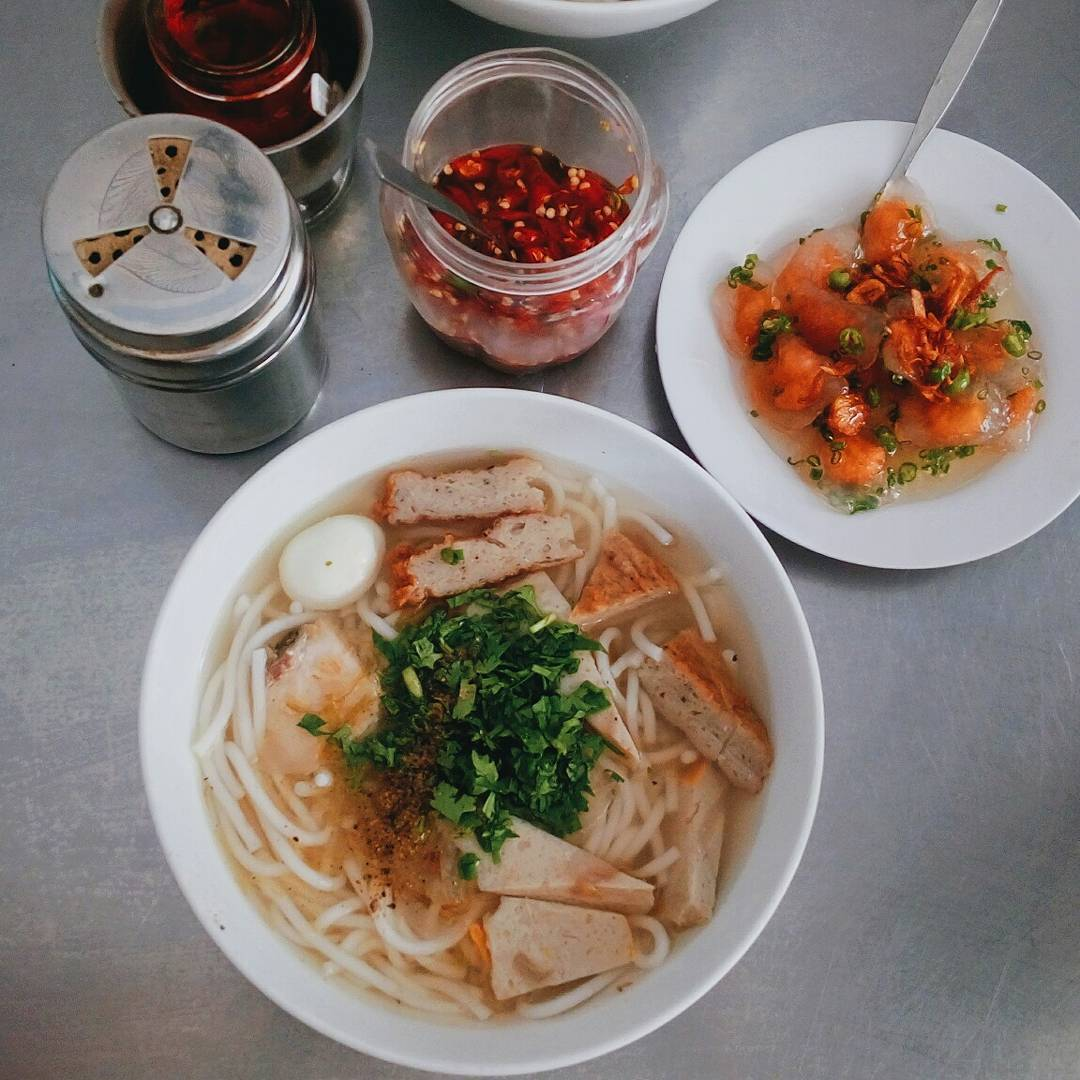 Fish cake noodles is a popular dish that visitors must try when visiting Phan Thiet Beach Town. (Phôt:chudu)
The specialty dish in Phan Thiết City is fish cake noodles, priced from VNĐ20,000 to 40,000 (US$ 0.8-1.7). It contains noodles, fish cakes, pork ears, pork cakes, pig blood, cilantro, green onion, and black pepper. The eye-catching dish is served hot.
The fish is used to make cakes, and the fish bones are stewed along with pork bones to make the broth flavorful.
Fish cake noodle found popular in Phan Thiet and sold along the streets or traditional market, such as: Tran Hung Dao, Thu Khoa Huan, Tuyen Quang… for a sweet dish, Phan Thiet has a 40-year-old caramel flan shop at 394 Trần Hưng Đạo Street.but the most well-known of them named Banh canh Madam Ly at no 566 Tran Hung Dao with a wide and clean space for eating and Banh canh Xiu no 1 ward Kim Dong …also offered more dishes.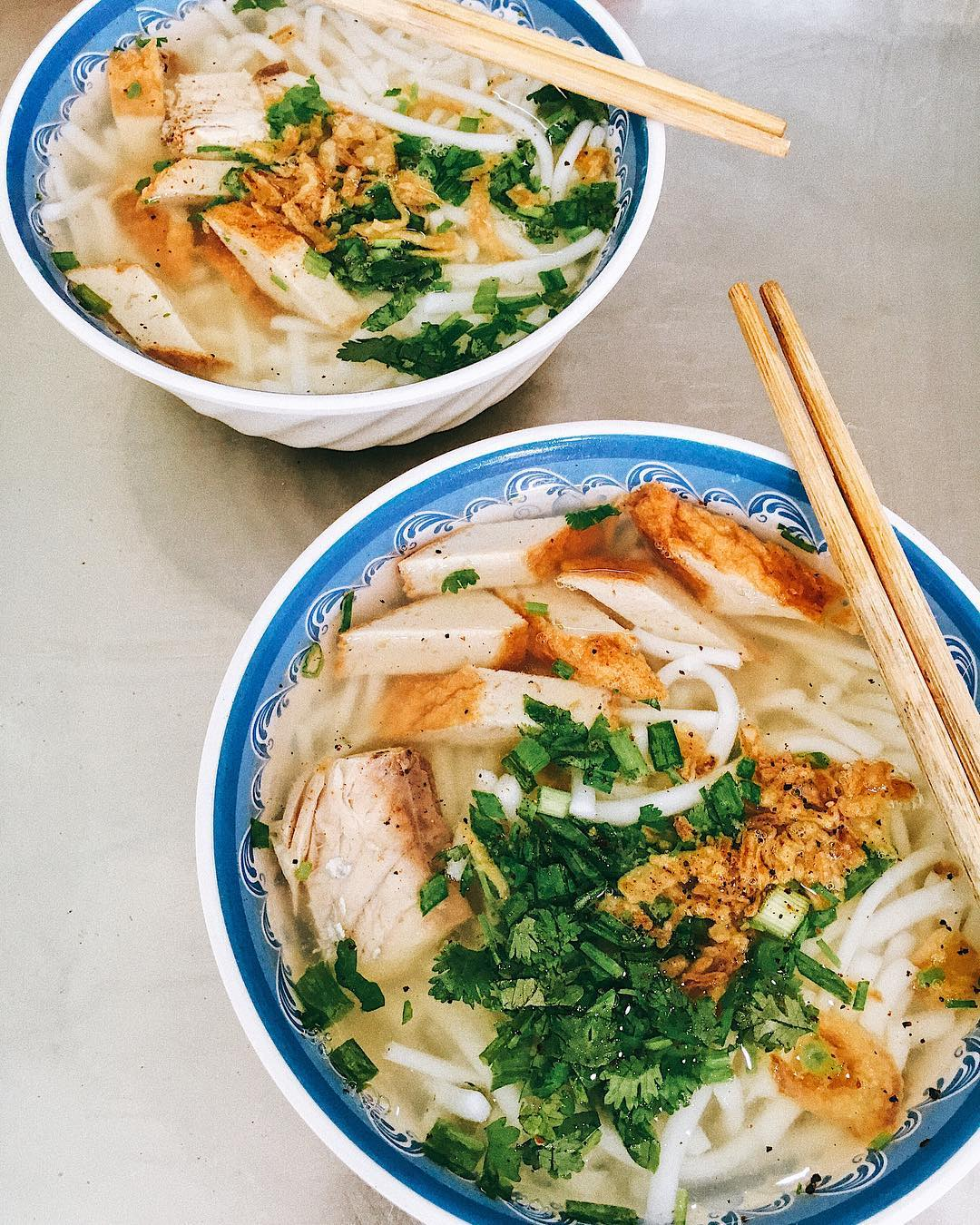 The flan is shaped like a small piece of cake instead of the usual round shape. Its soft and creamy texture makes it melt on the tongue. According to vendor's owner, Banh canh 's special taste made in its soup which is stewed with fish bones and more fish and bird egg ingredients. Also, many kinds of fish are grinded softly before its steamed or fried cut in smelled spicies. Banh canh has its noodle milky and thicker than normal noodle called "bun". You can taste it with lemon and pepper, fish sauce and chilly to feel your mouth watering with its smell of sweet soup, meaty and delicious fish cake, spicy pepper… Many diners love to combine banhmi or bread with its soup, such a amazing dish.
Intesresting, it costs at only VNĐ25,000-35,000 ($1.1-1.5), the flan will satisfy lovers of this dessert